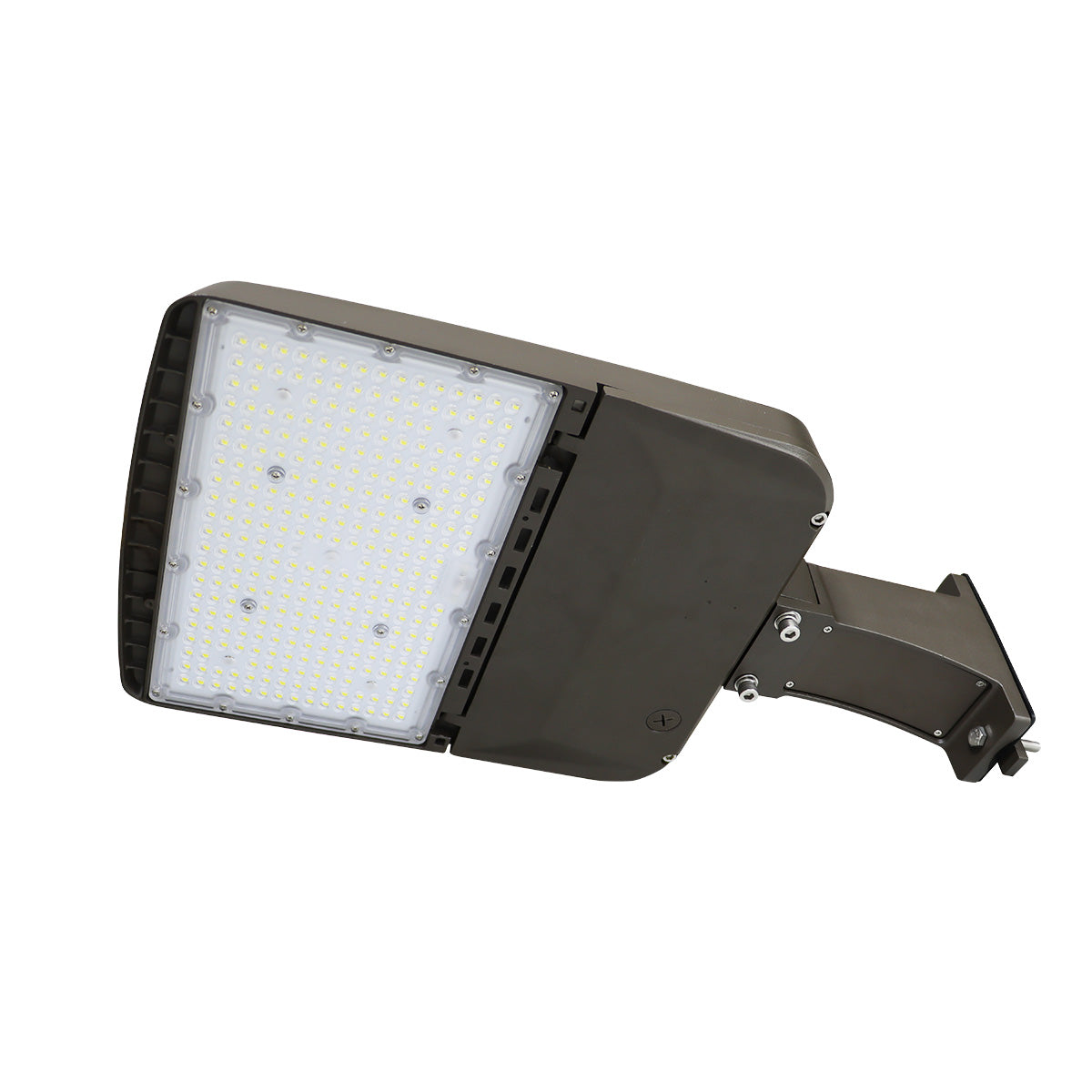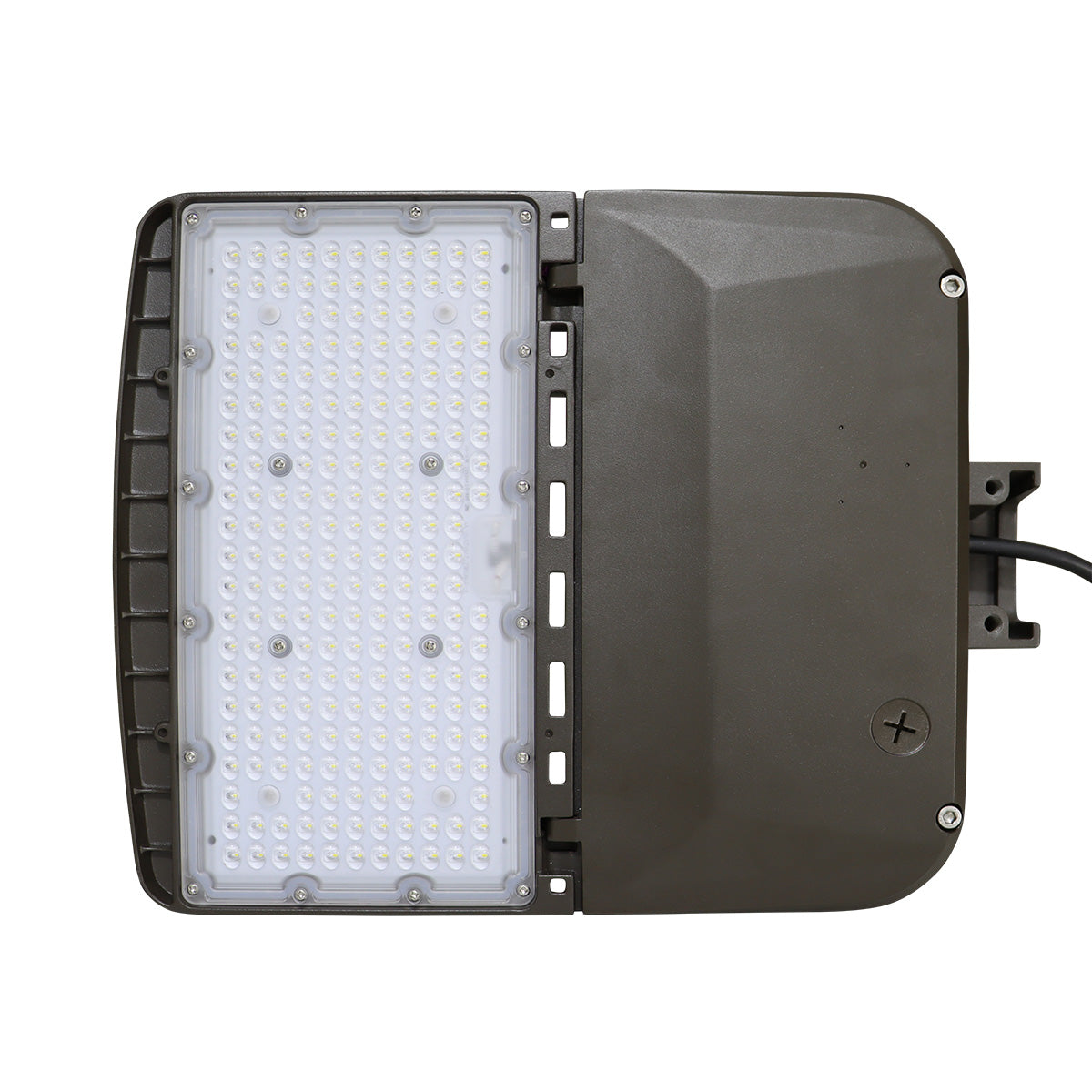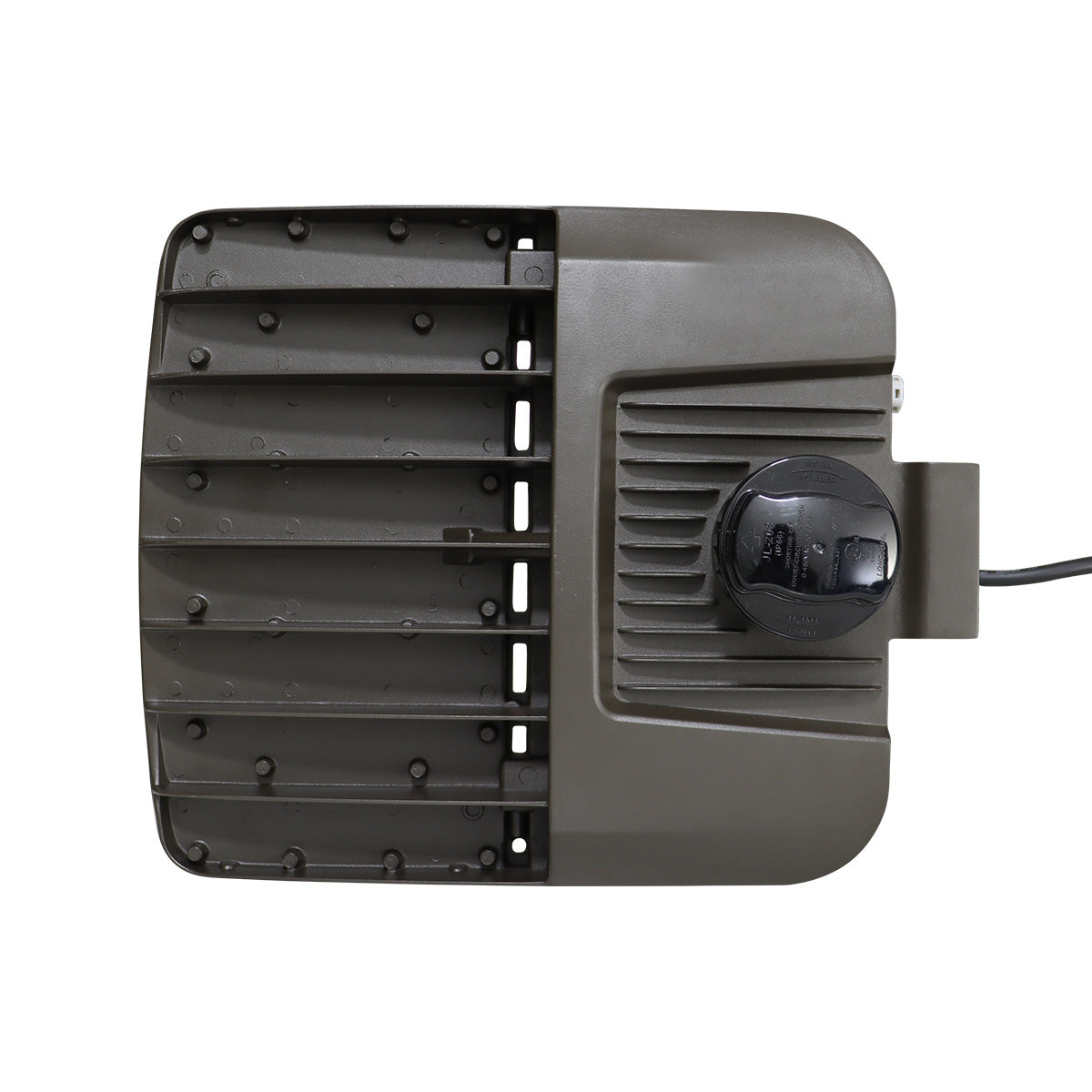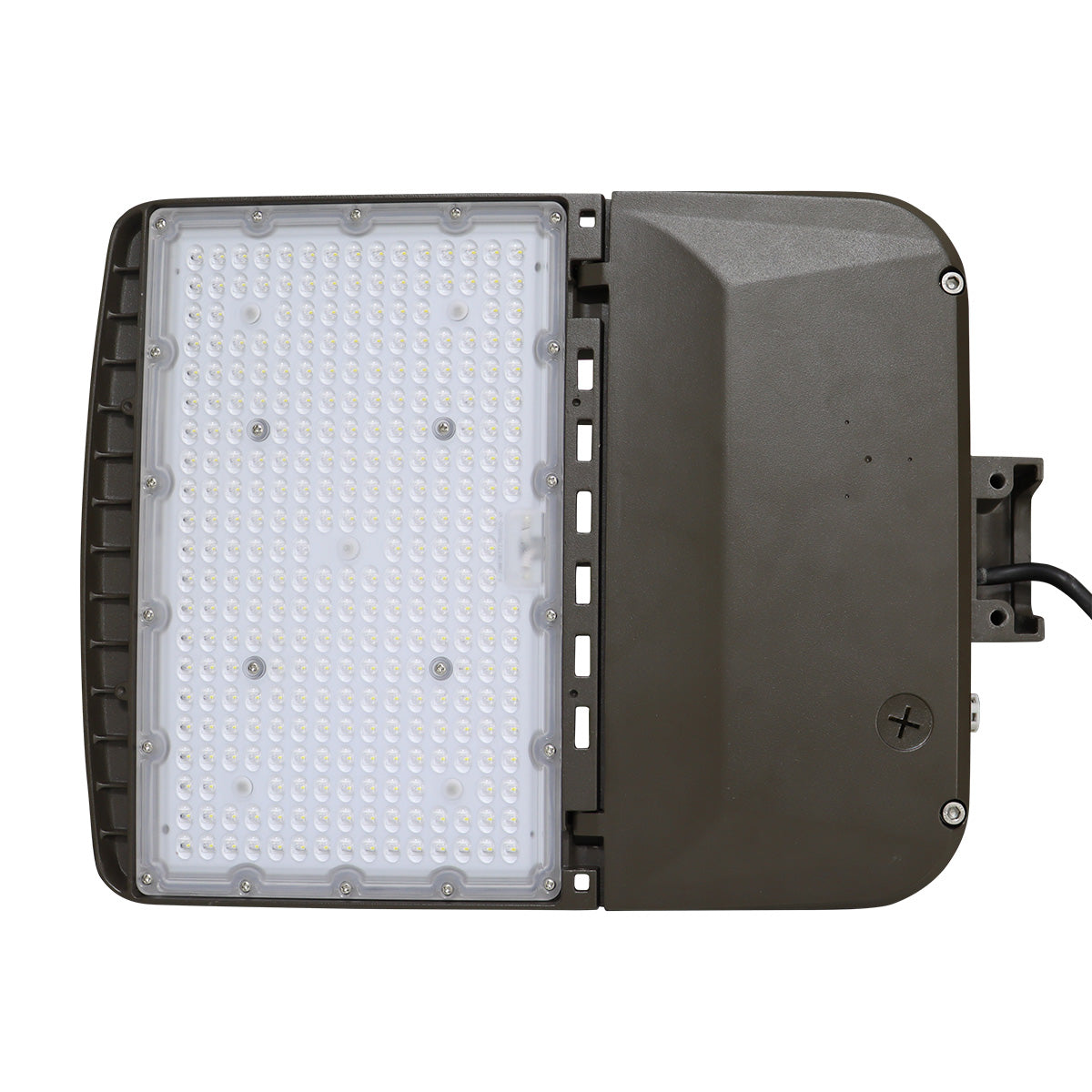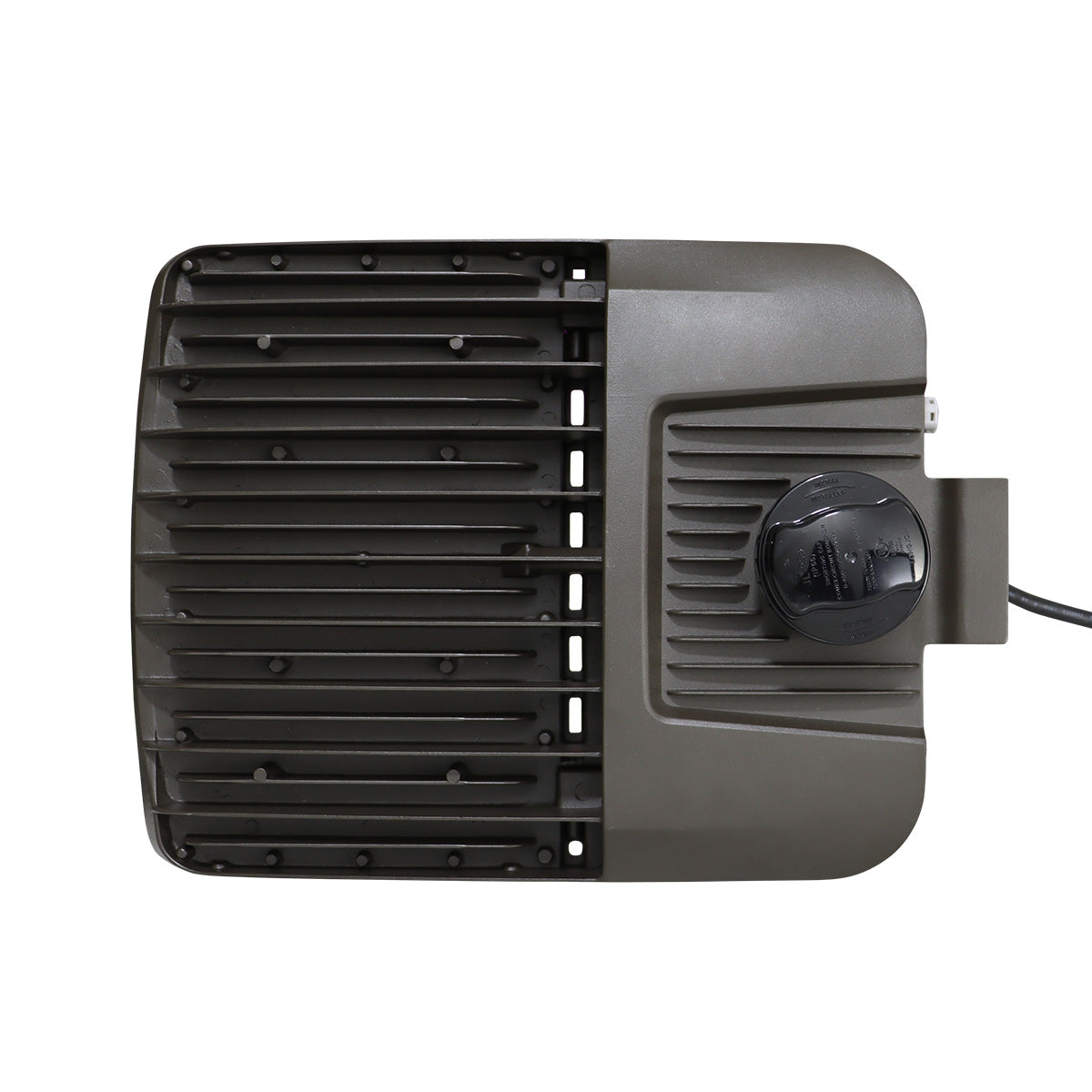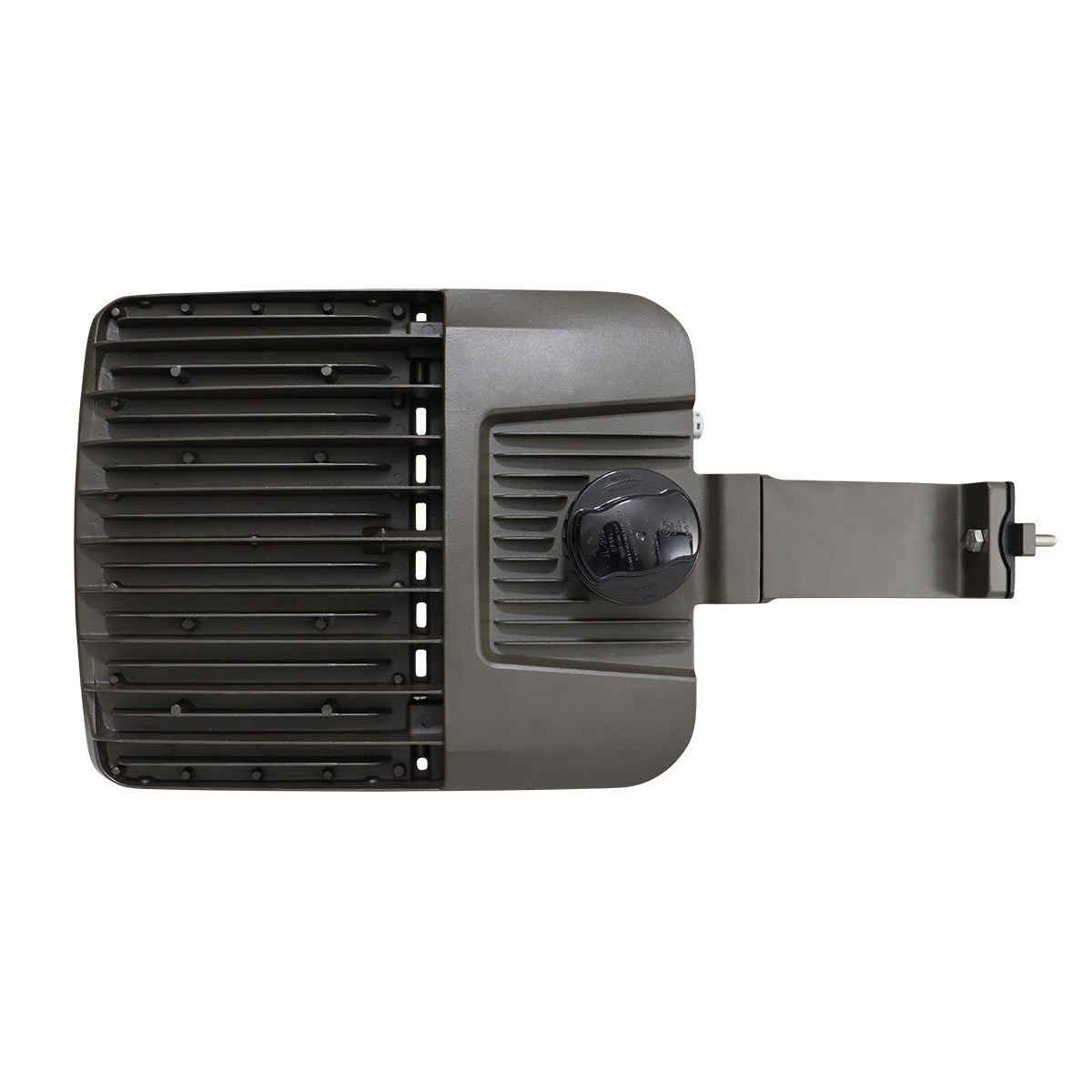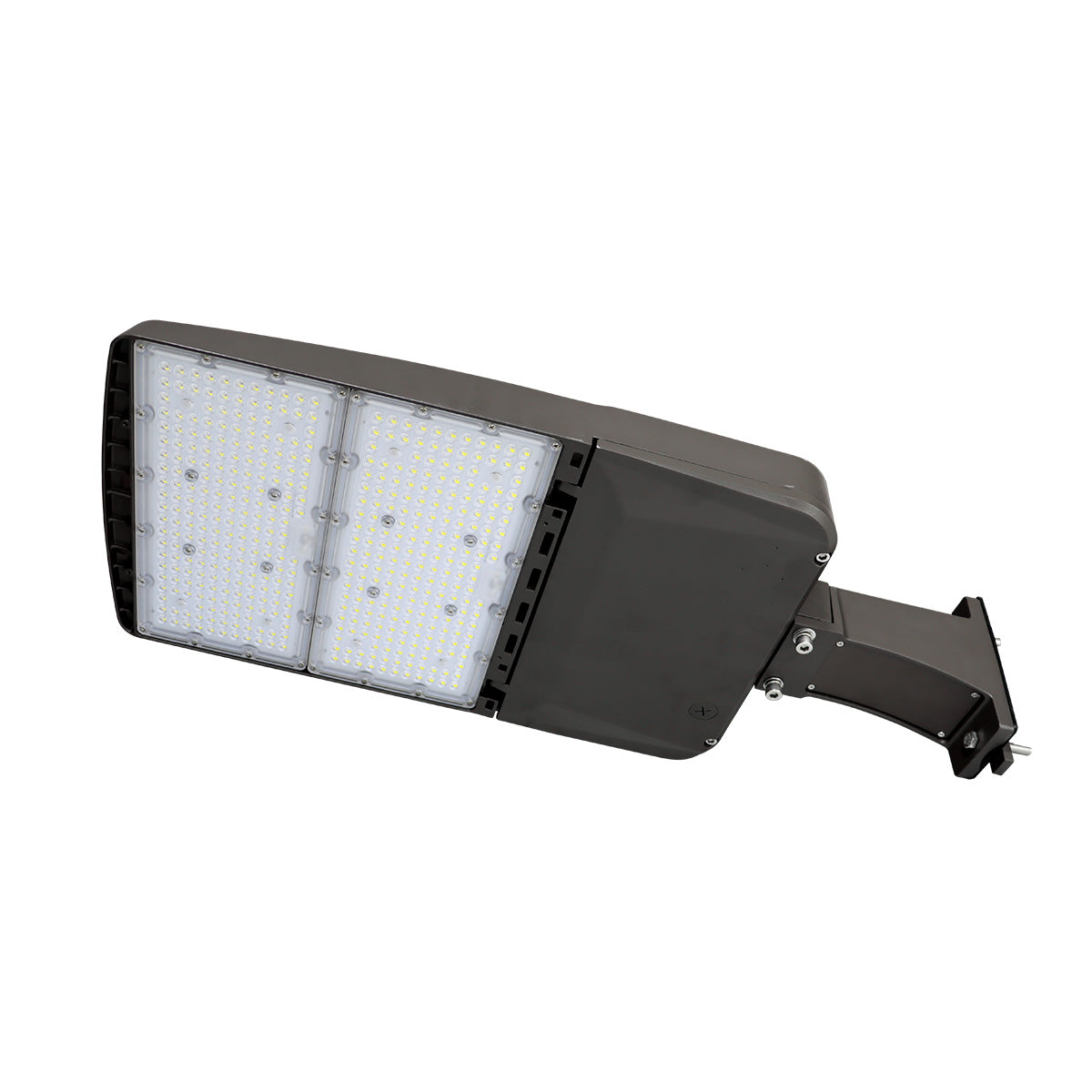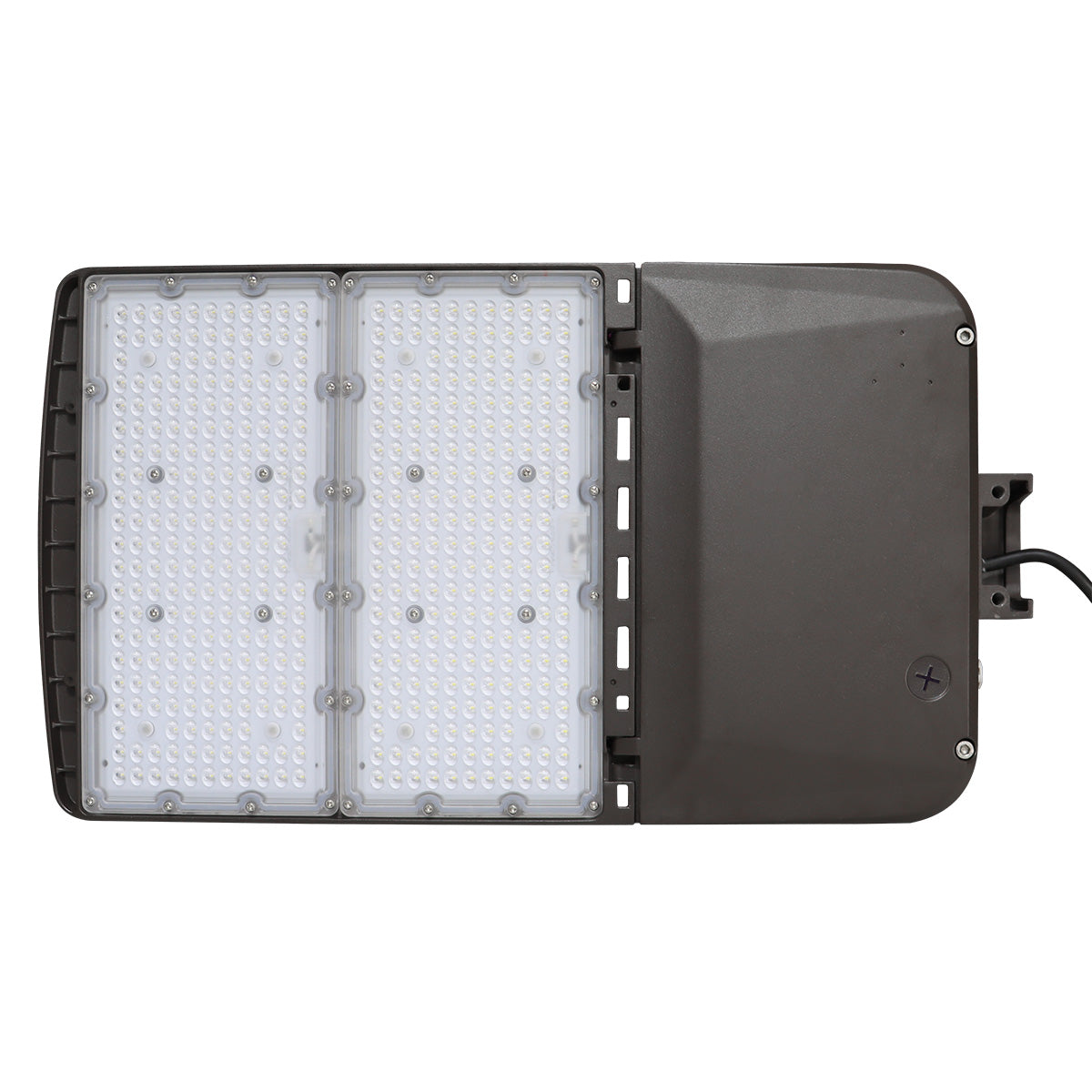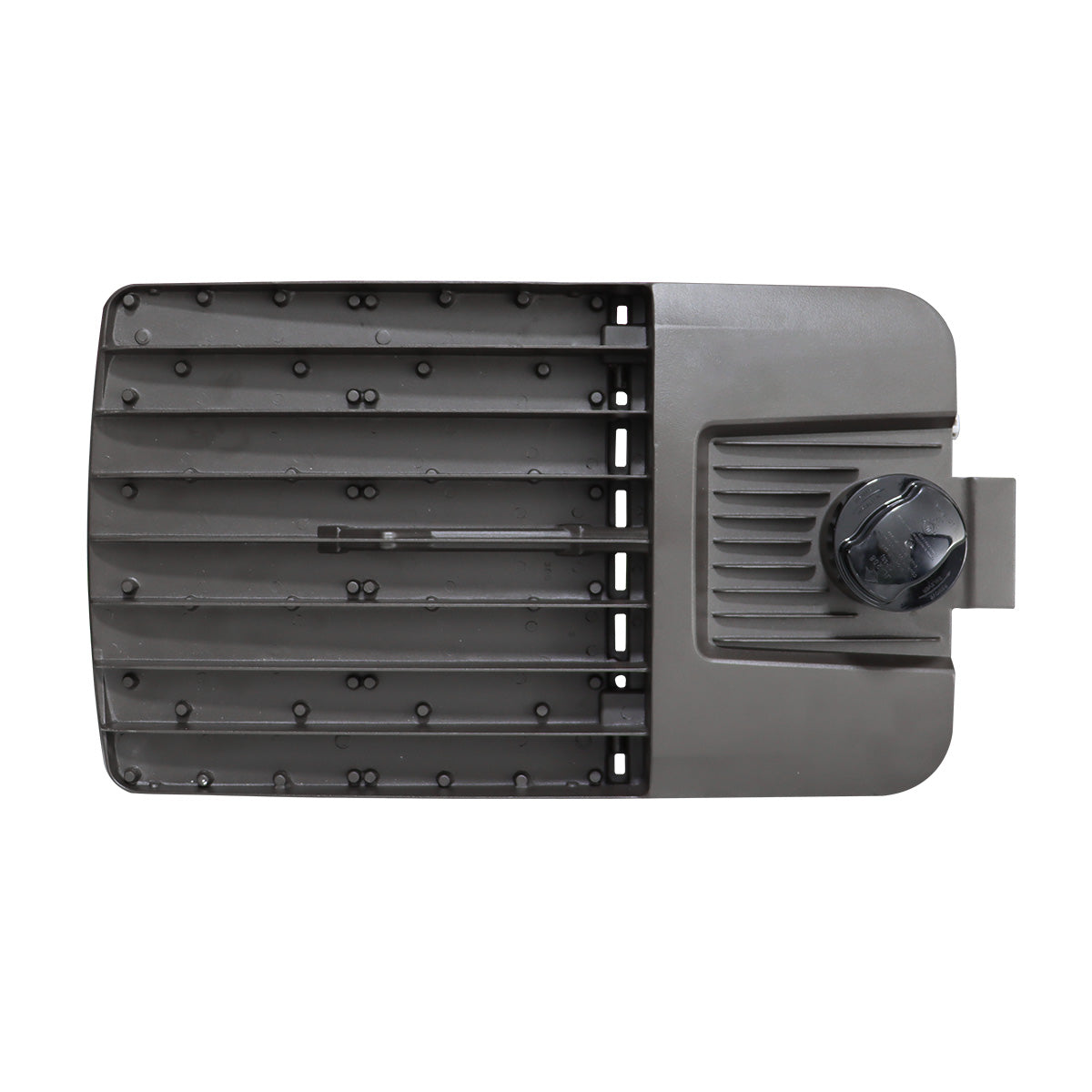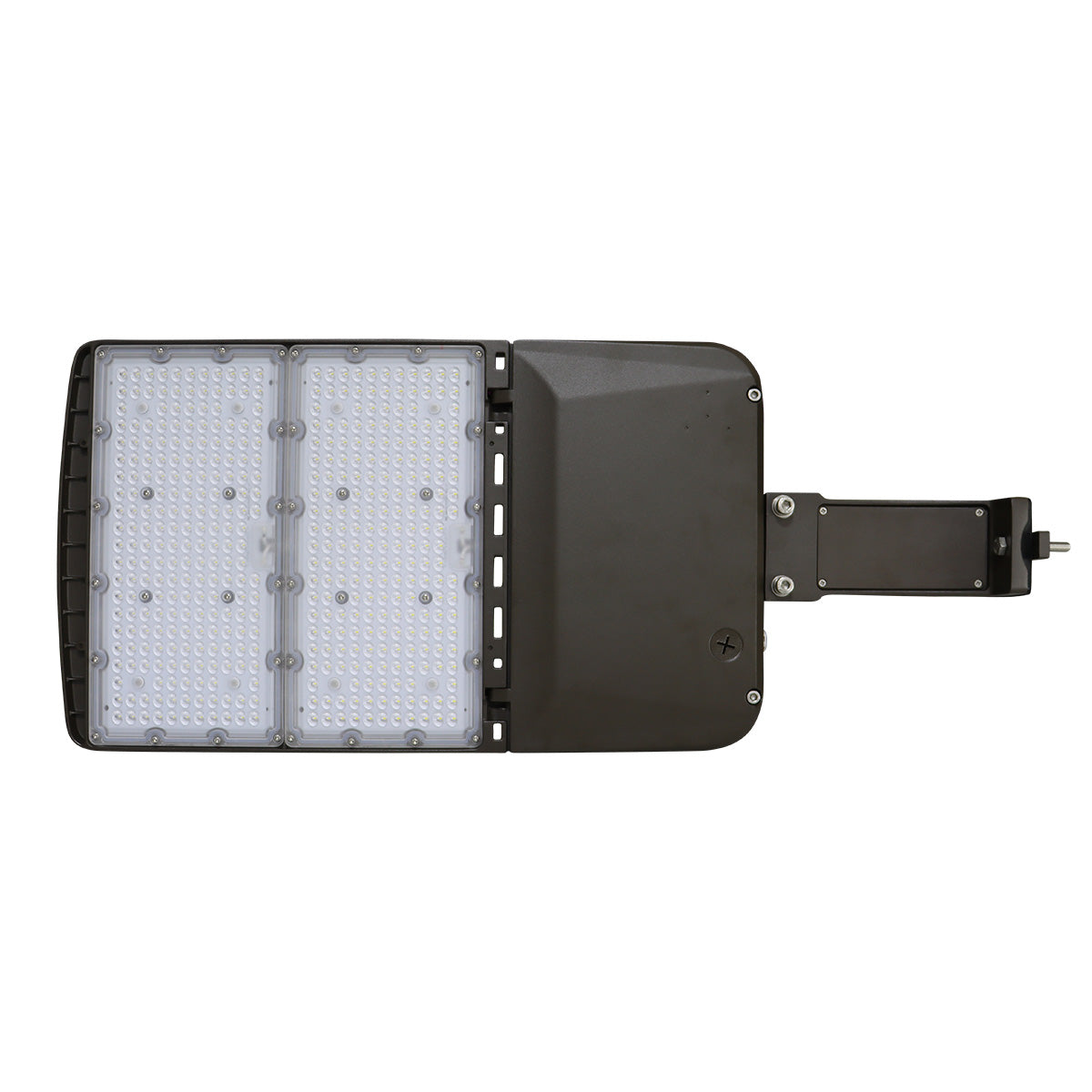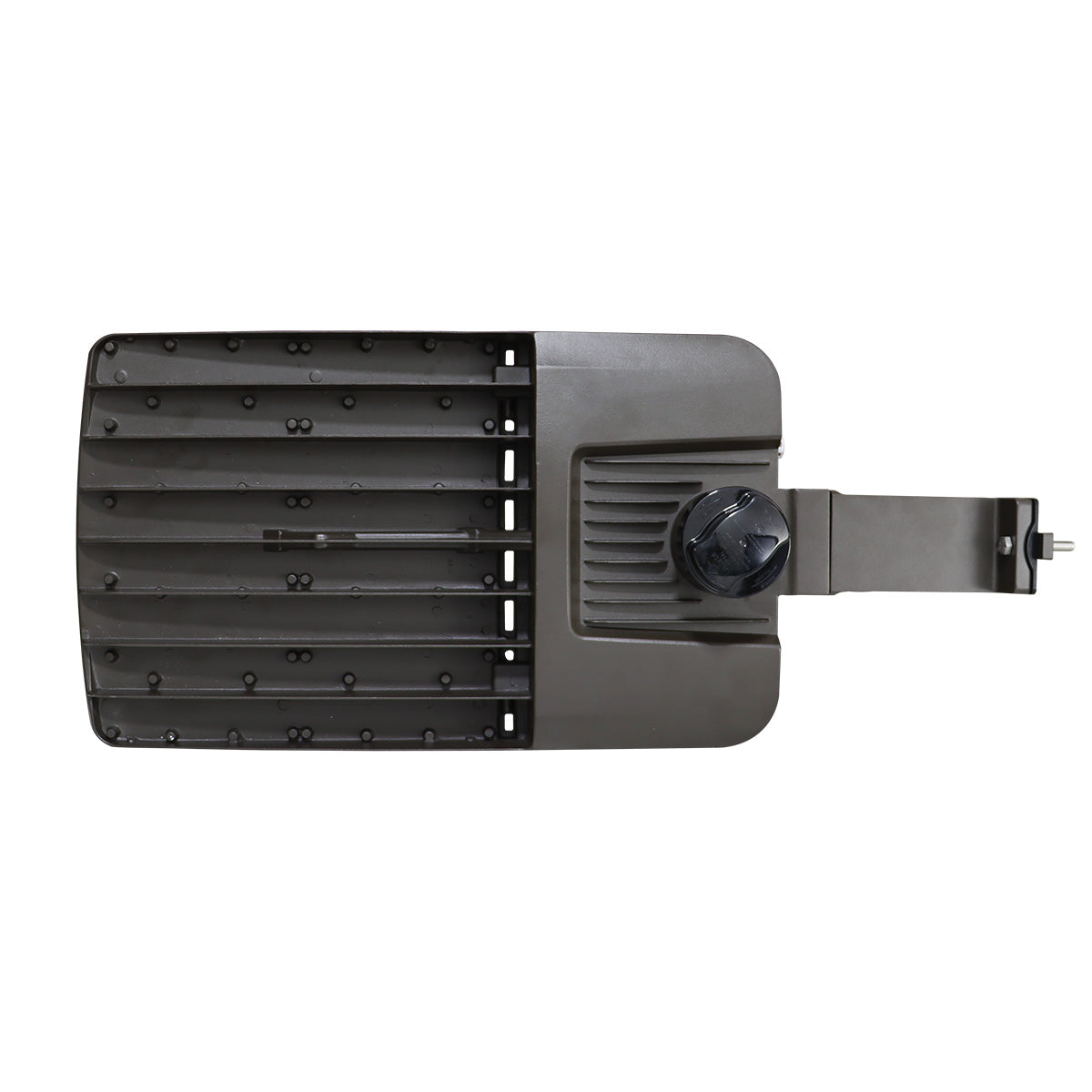 Selectable LED Shoebox Area Light
Model:
150W Wattage Selectable
Replaces 400W to 1000W
26,350 to 46,810 / 151 lm/W

Type III Beam Angle
Rebate Eligible & UL Listed
Introducing our new, cost-effective, high efficiency area lighting solution. The Selectable LED Shoebox Area Light is designed to withstand wind, vibrations, and the elements, while placing a light load on the energy grid—and your lighting bill. This fixture also qualifies for money-saving rebates and tax incentives.
Rugged, die-cast aluminum housing sealed against moisture and environmental contaminants
Low wind load thanks to compact, low EPA (effective projected area) design
3G vibration rated to withstand higher levels of vibration from wind, machinery, traffic, or seismic activity without experiencing performance issues or damage
Install these lights near highways, bridges, industrial areas, and areas with heavy construction activity without worry
Type III light distribution pattern throws light forward and sideways, making these lights well suited to perimeter lighting, street lighting, or back-to-back installation for interior parking lot lighting
Type IV and V distribution patterns available by special order
Available with or without a receptacle for the installation of a photosensor. (Receptacle version comes with a shorting cap.)
Wattage-selectable feature allows you to set the best light output for your application during installation
Flow-through ventilation model of thermal management ensures extended component life
Built-in surge protection safeguards your investment
Contact us if you need EPA information for this light. Let us know the mounting configuration and tilt.
Order Selectable LED Shoebox Area Lights for your outdoor area lighting application today.

Wattage(s)
150W Model: 150W/120W/100W/80W
240W Model: 240W/220W/200W/170W
310W Model: 310W/280W/260W/240W
Replaces Wattage(s)
400W to 1000W
Light Output
150W Model: Max. 26,350 lumens
240W Model: Max. 36,240 lumens
310W Model: Max. 46,810 lumens
Luminous Efficacy (lm/W)
151 lm/W
Average Lamp Life
50,000 hours
Color Temperature(s)
5000K
CRI
70
Dimming
1-10V
Beam Angle
T3 (pushes light forward)
Working Environment
Outdoor
Enclosure Rating
Wet Location
Light Type
Wired Fixture
Input Voltage
120-277 VAC
Temperature Rating
-40 °F to 113 °F
Housing Material
Rugged, sealed die-cast aluminum housing with 3G vibration rating
Housing Color
Dark bronze