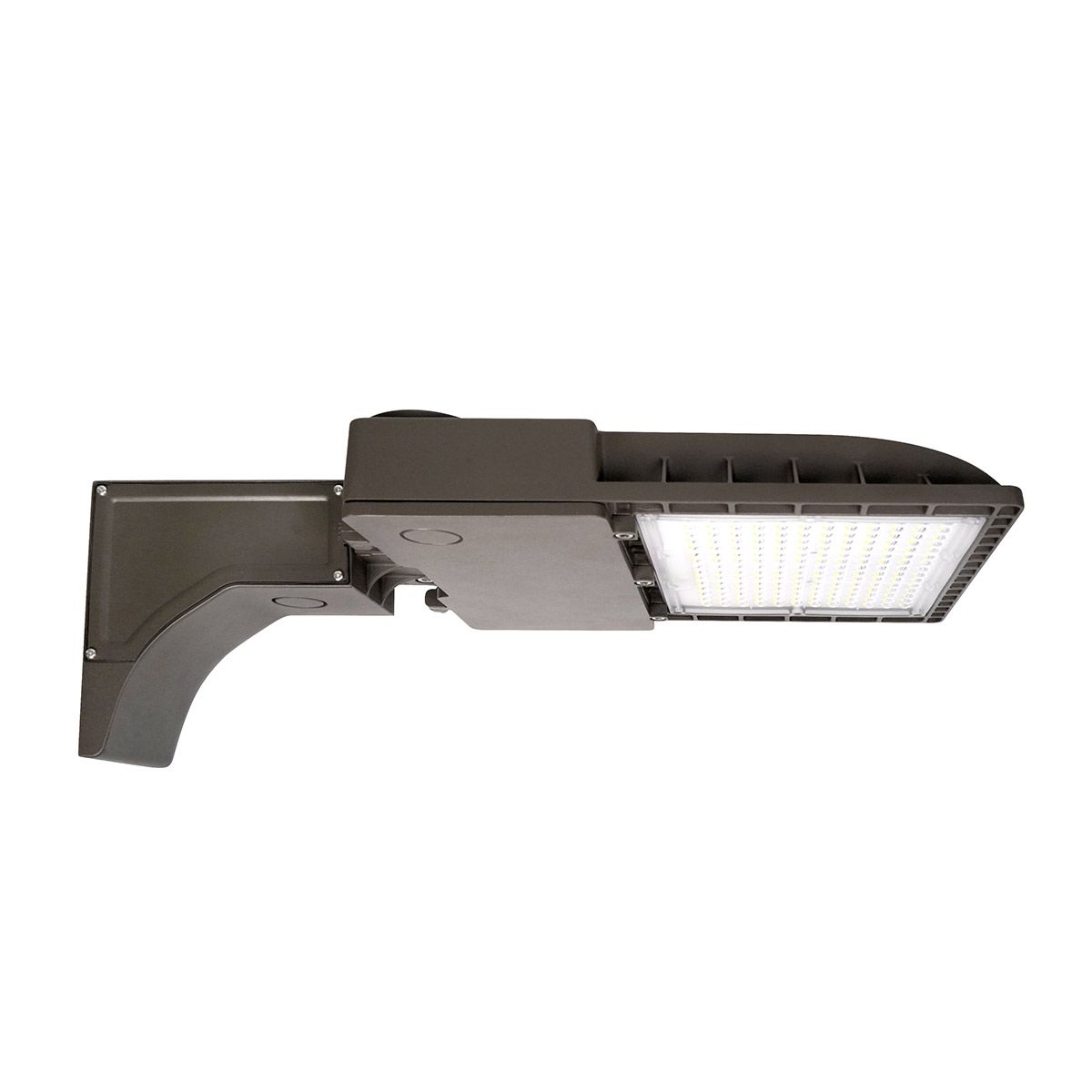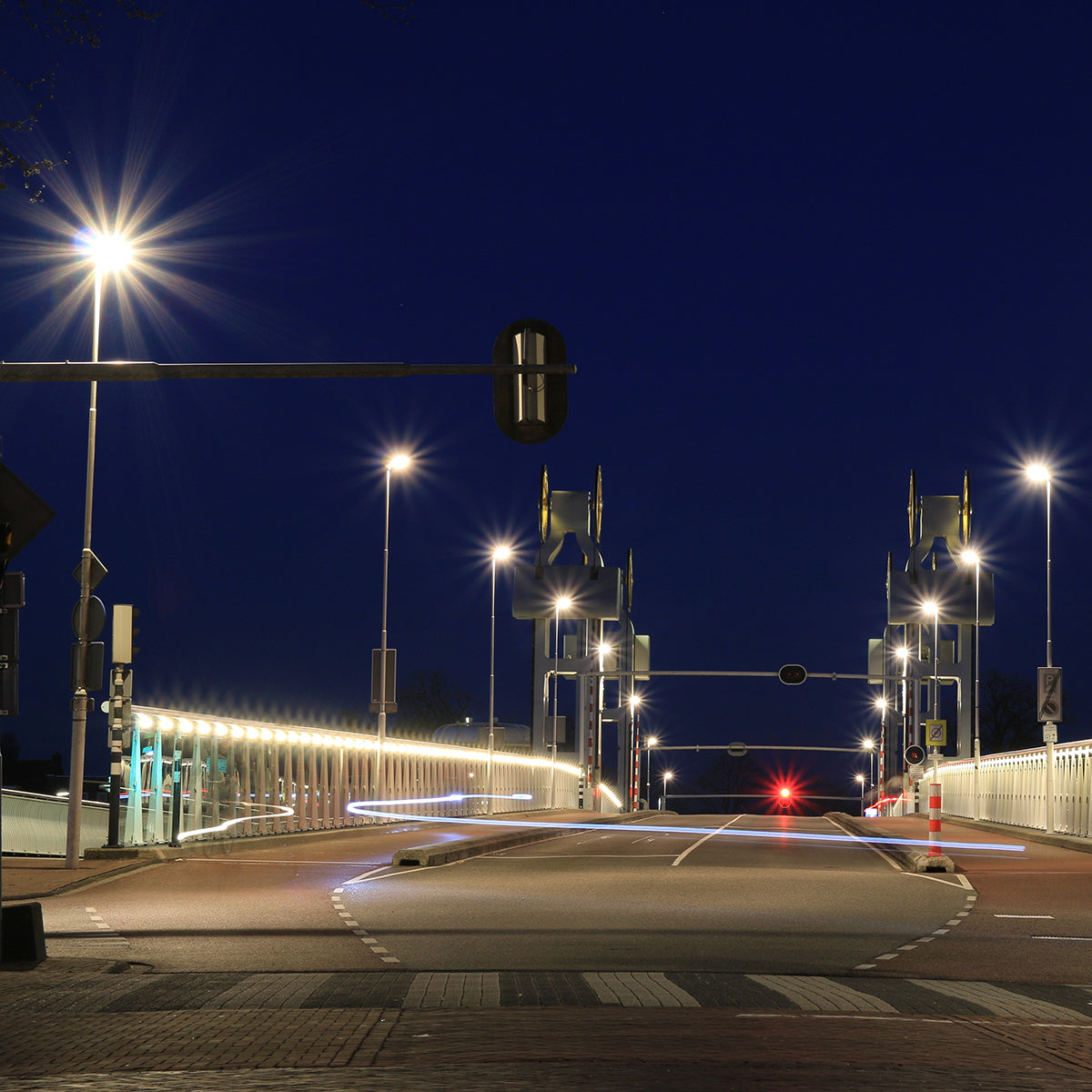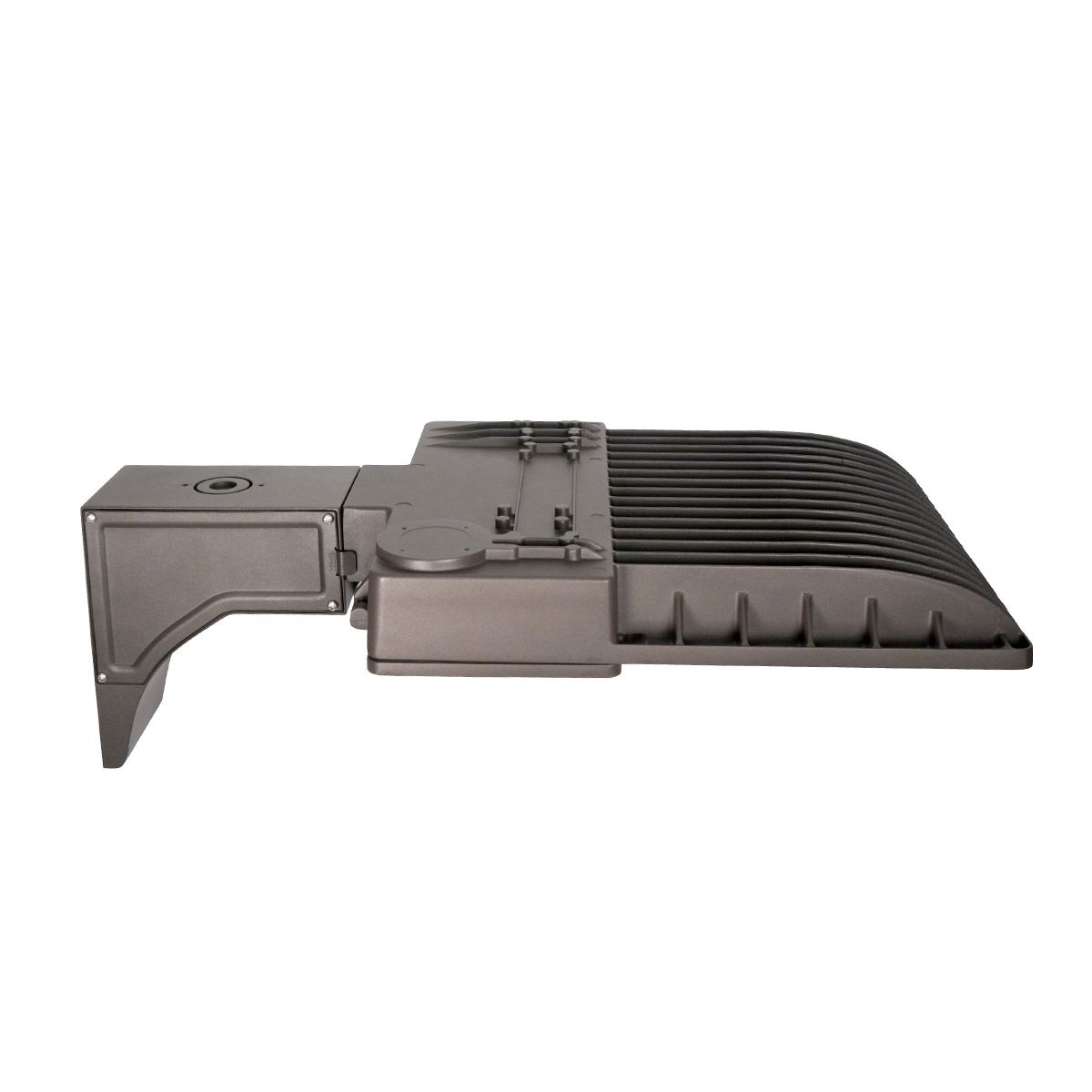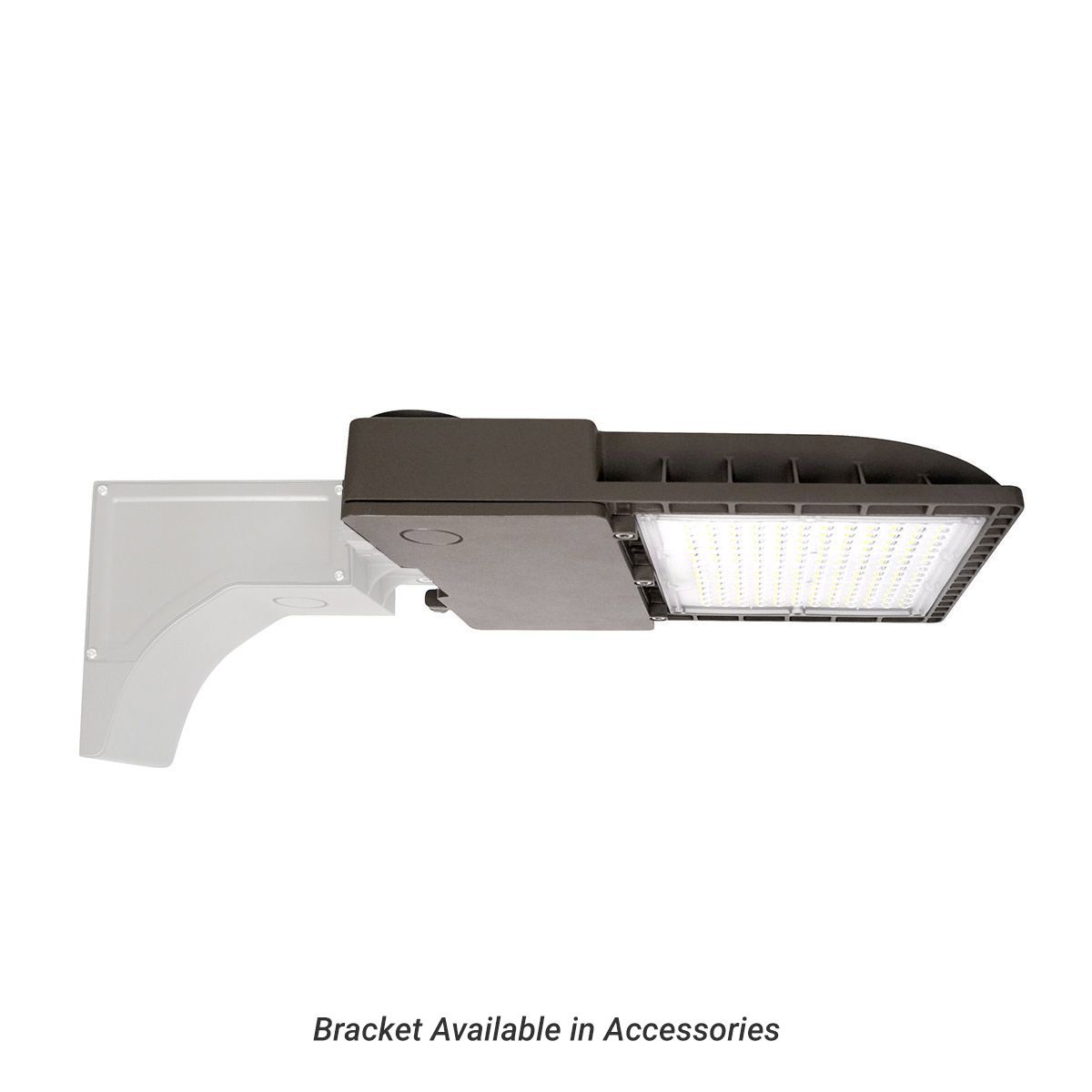 LED Shoebox Area Light - 250W / 35,000 lumens
Annual energy savings (est)1: $262/light
Replaces 750W
35,000 Lumens / 140 lm/W

Type III Beam / Dimmable
Rebate Eligible & UL Wet Location
Cost-Reducing Replacement for Metal Halide & High-Pressure Sodium Lights 
The 250W LED Shoebox Light is a highly efficient, low-maintenance alternative to 600W metal halide (MH) and high-pressure sodium (HPS) lighting. As a replacement for existing parking lot or other outdoor area lighting, this shoebox offers expected performance while reducing electricity costs by 60%. 
Reasons to Pick our Reliable, Easy-Install Shoebox Fixture 
With just one person, this 250W LED Shoebox light can easily be installed.
It is UL Wet Location listed and completely sealed to keep out debris.
The low-profile design that minimizes wind load requirements.
Once up and running, it will last for an average of 100,000 operating hours.
The product is backed by a 5-year warranty.
Choose the Beam Type for Your Application
This fixture comes standard with a Type 3 beam; it provides light that is angled forward and to the sides. Installed individually, these lights work great along a perimeter. Installed back-to-back, two of these fixtures provide a wide umbrella of light for the interior of parking lots and other outdoor areas. Type 4 and Type 5 beams are also available—contact us with your requirements
Choose Own Mounting Option

Since each application calls for a specific mounting solution, we offer a variety of options for you to choose from. When adding your shoebox light to the cart, be sure to also select the appropriate mounting bracket from the accessories tab before placing your order.
Add Daylight-Detecting Controls
Ensure your high-power outdoor lighting is only in-use when needed; add daylight-sensing smart controls to reduce monthly energy overhead. With the optional photocell added, each shoebox will be fully bright in the dark, dim in low-to-moderate levels of light, and then turn completely off during the day.
| | |
| --- | --- |
| Wattage(s) | 250W |
| Replaces Wattage(s) | 750W |
| Light Output | 35,000 lm |
| Luminous Efficacy (lm/W) | 140 lm/W |
| Average Lamp Life | 50,000 |
| Color Temperature(s) | 5000K |
| CRI | 70 |
| Dimming | 1-10V |
| Base Type | Fixture |
| Light Distribution Pattern | T3 (pushes light forward) |
| Working Environment | Outdoor |
| Enclosure Rating | IP65 (Protected against dust and low-pressure jets of water |
| Light Type | Wired Fixture |
| Input Voltage | 120-277 VAC |
| Temperature Rating | -40 °F to 104 °F ) |
| Housing Material | One-piece, die-cast aluminum housing |
| Qty in Package | 1 |
| Dimensions | 12.2" W x 23.3" D x 3.4" T not including mount |
| Weight | 15.98 lb |
| Certification | UL Wet Location |
| Warranty | 5 Years |
1
Electricity cost savings pertain to when the light replaces existing older lighting. Savings are calculated based on the light operating 12 hours/day, 7 days/week at the highest available wattage for the light & the highest wattage it is specified to replace, at a utility rate of 12 cents/kWh. If lights are sold in a pack, cost savings is based on the total number of lights in the pack. Actual savings will vary depending on usage, replacement, and rates.
Use our energy savings calculator to calculate your own savings.