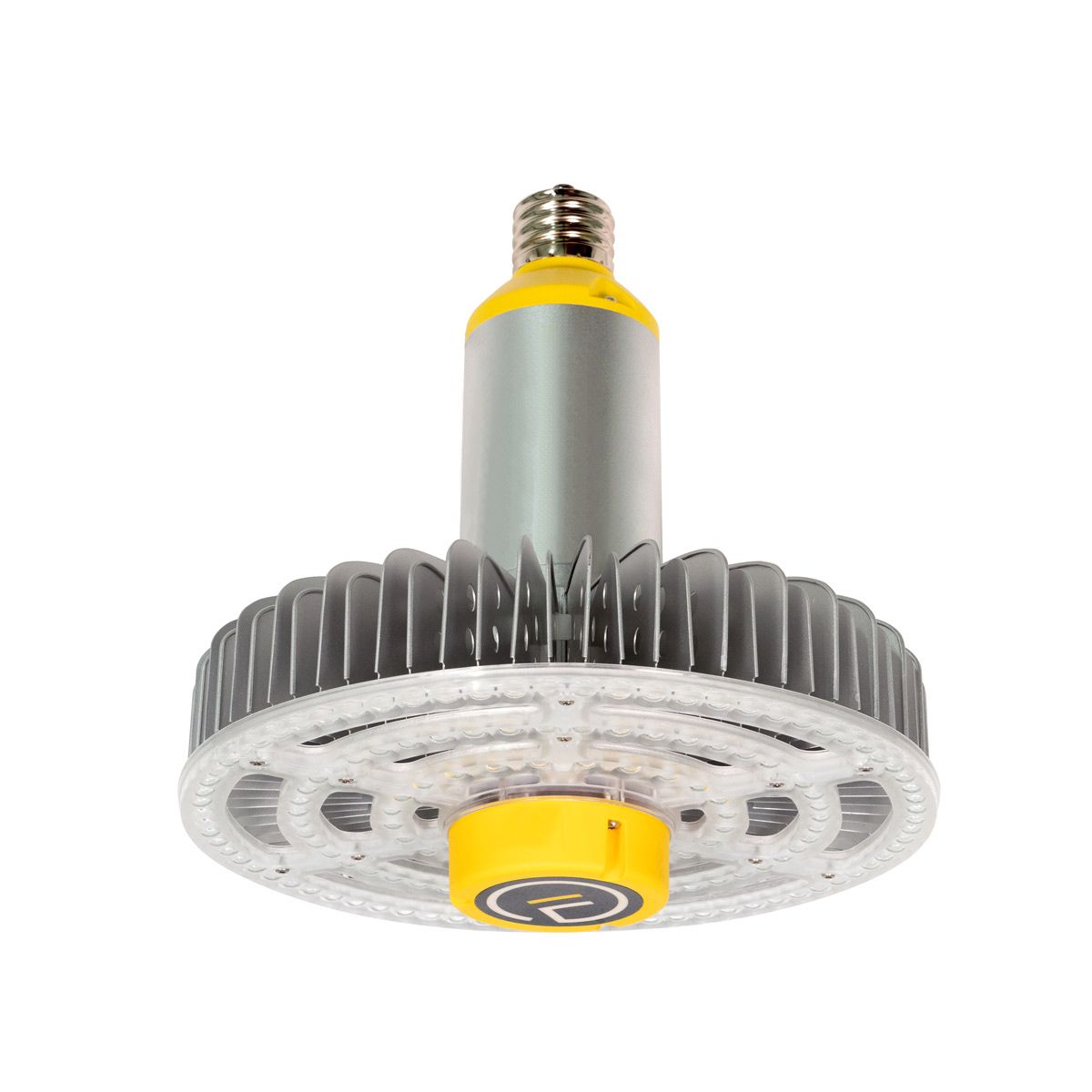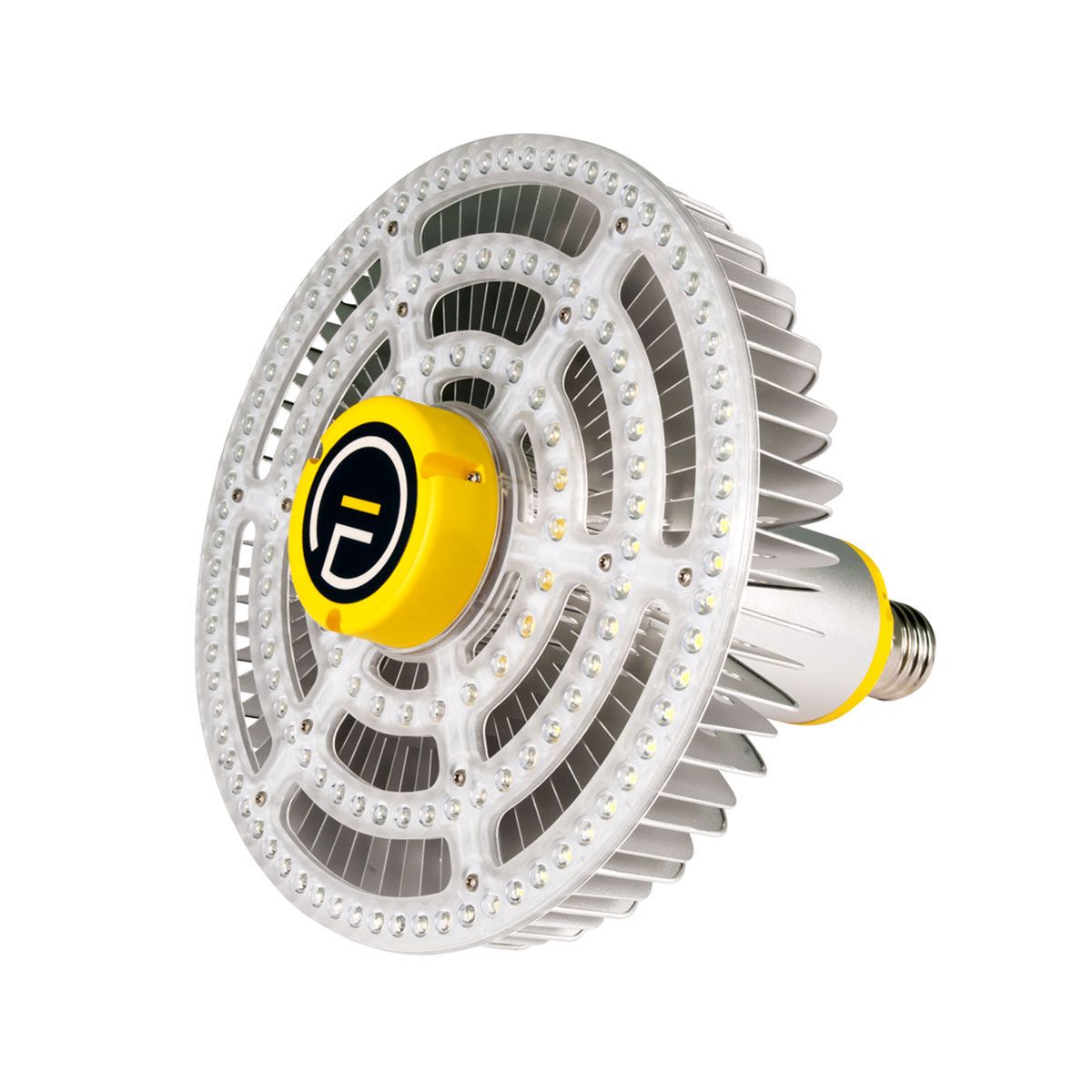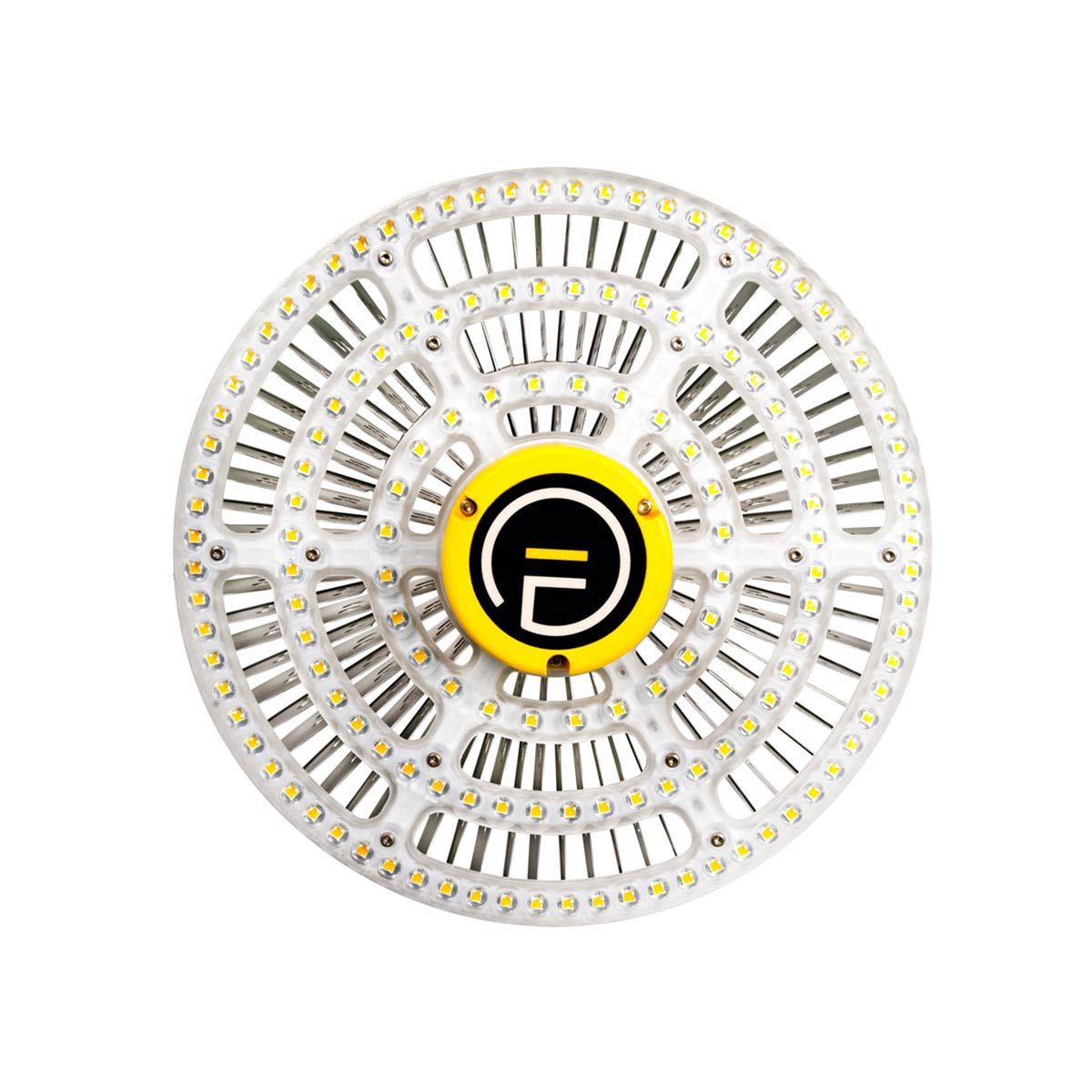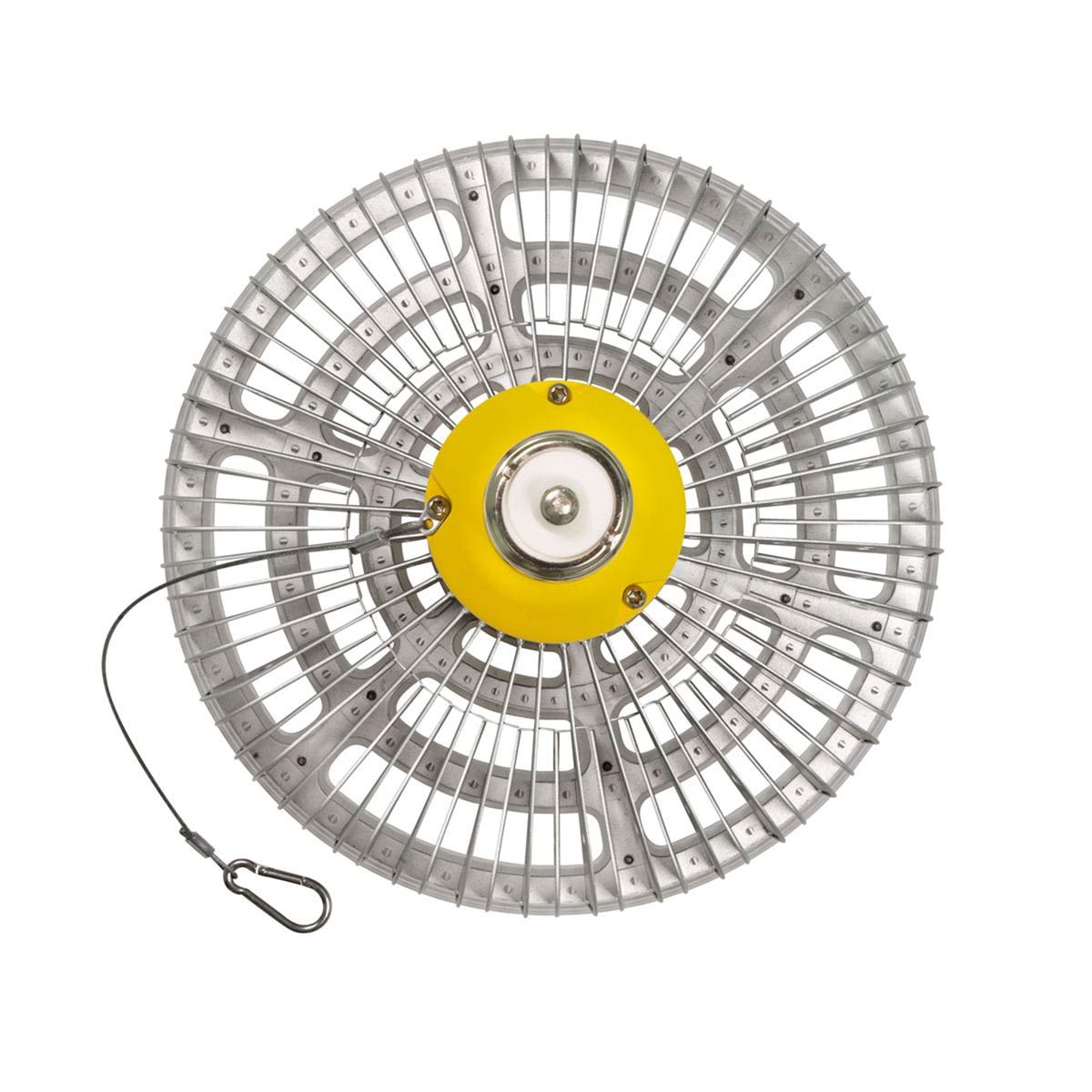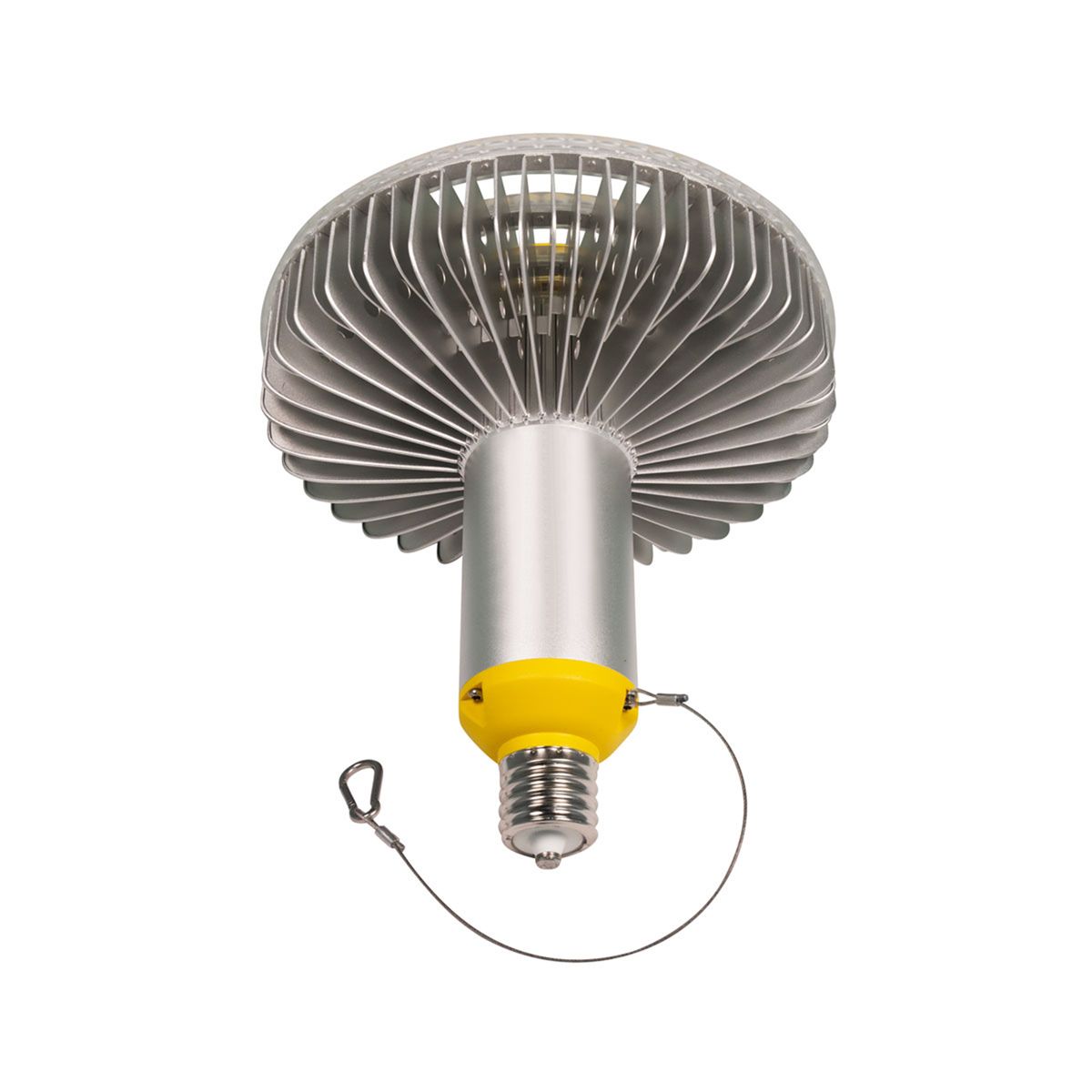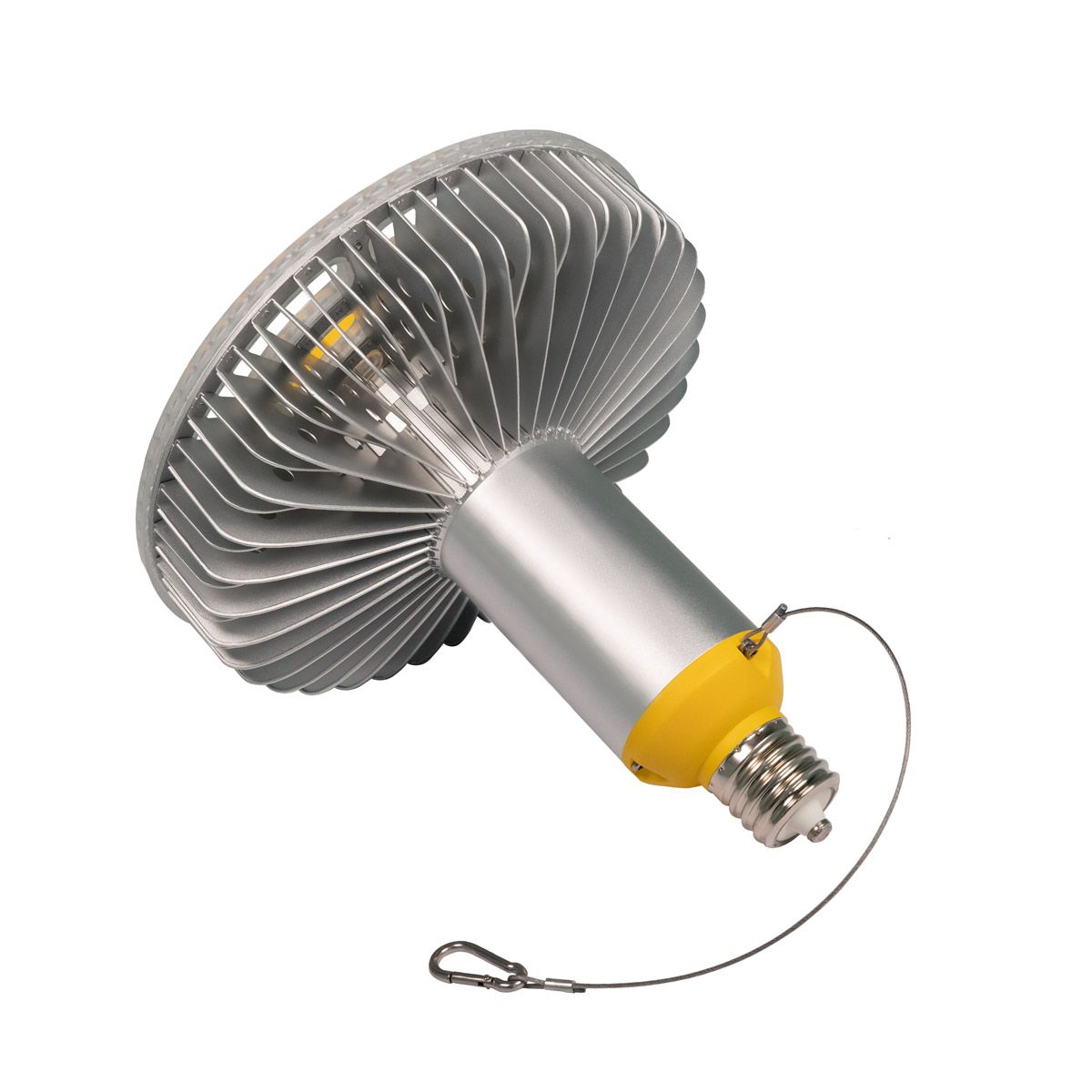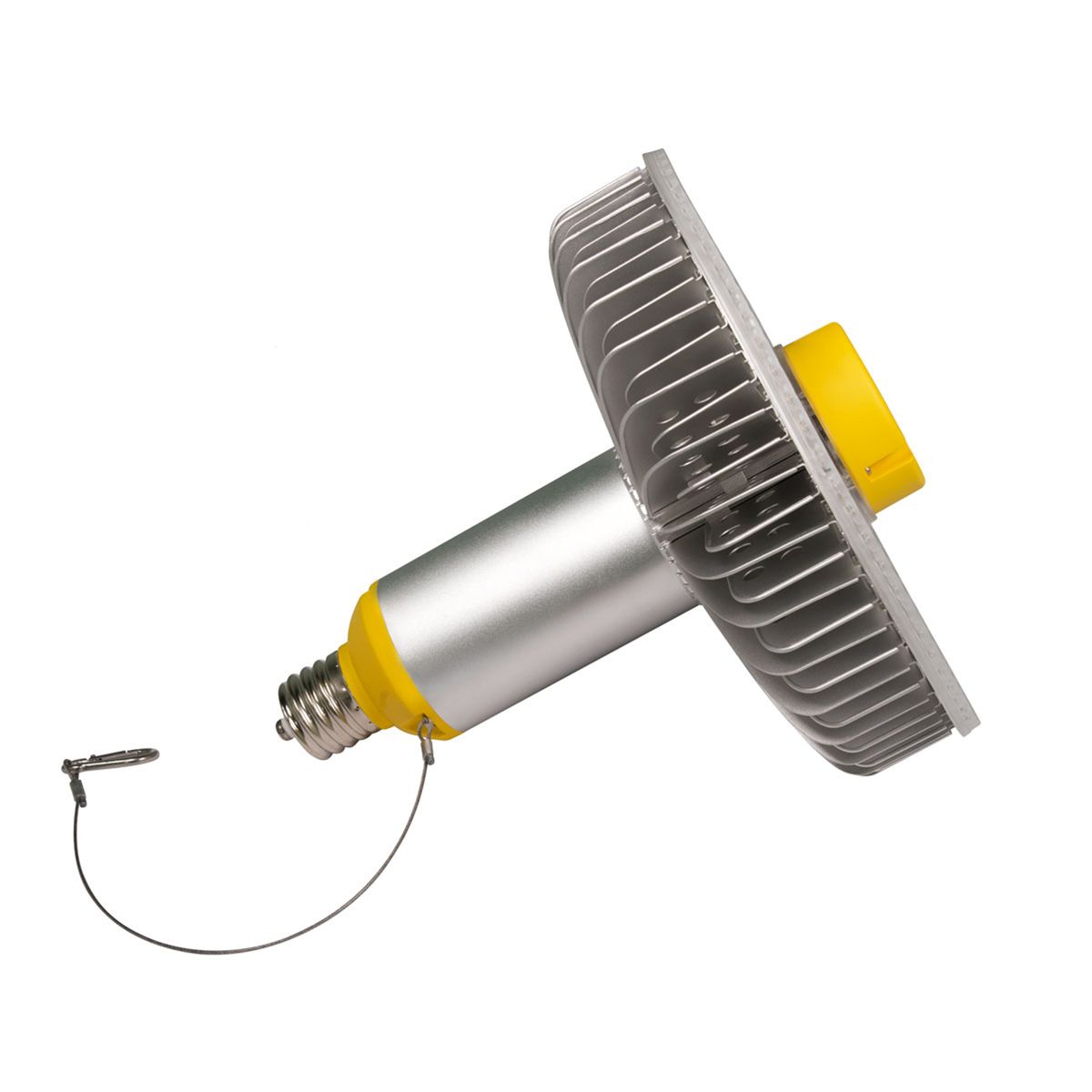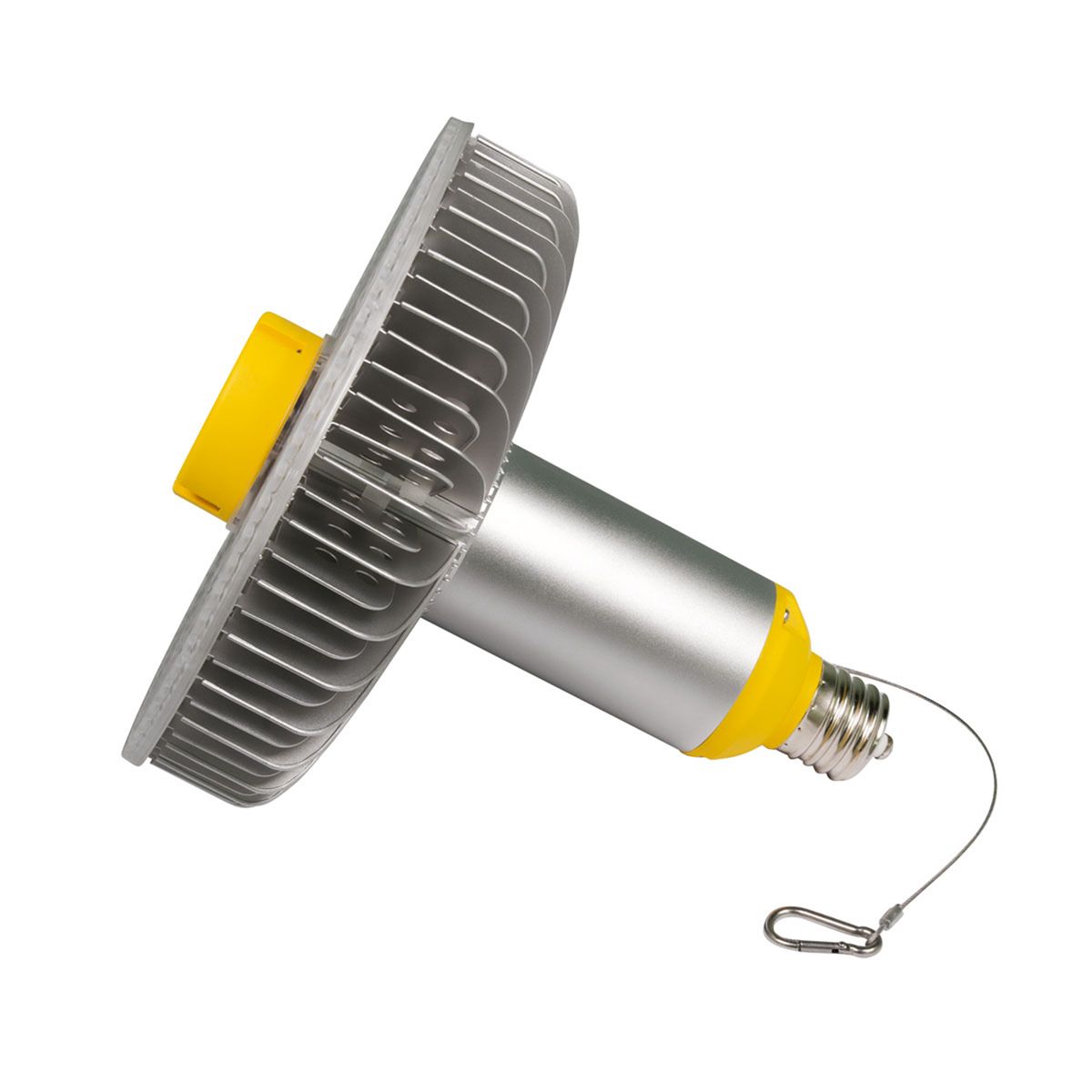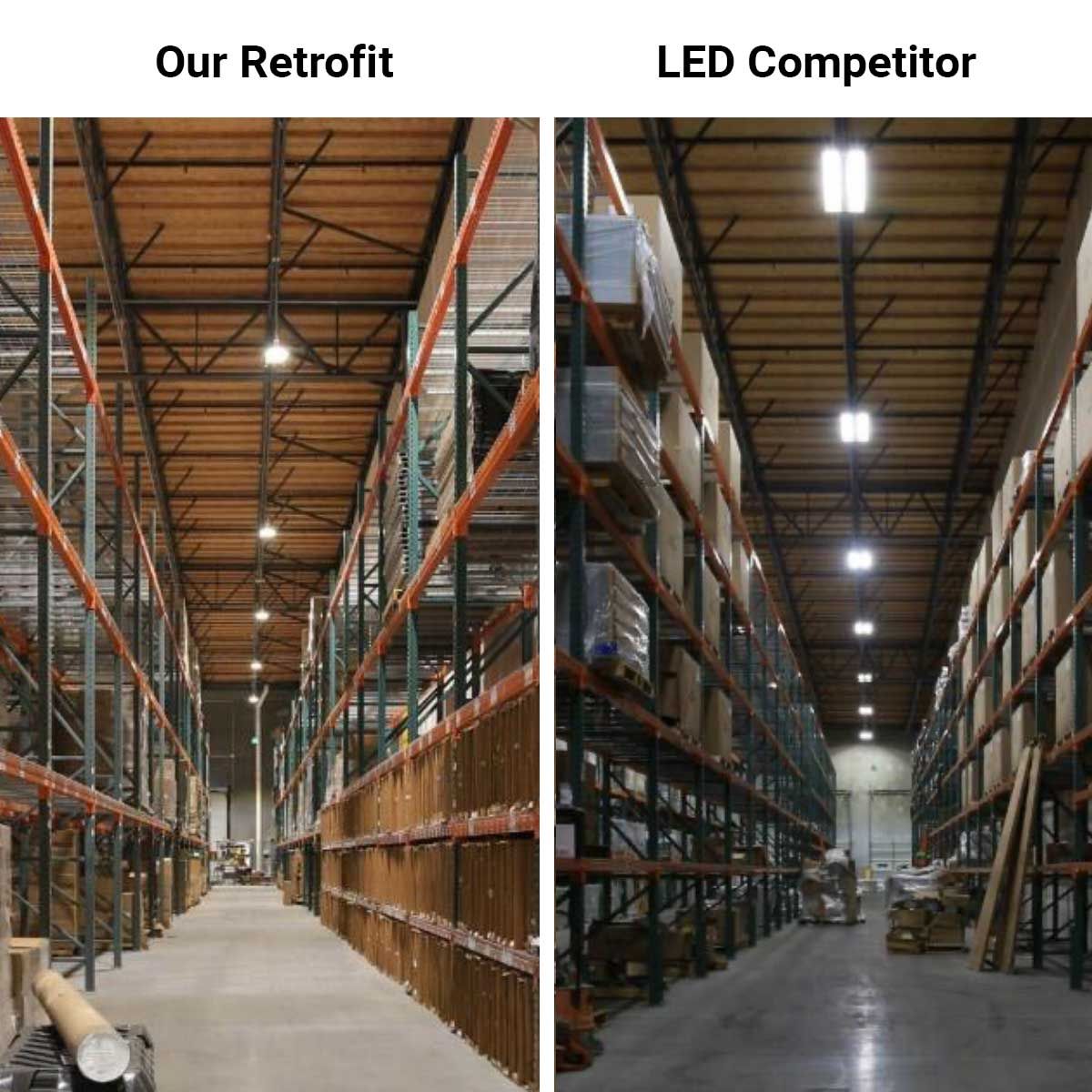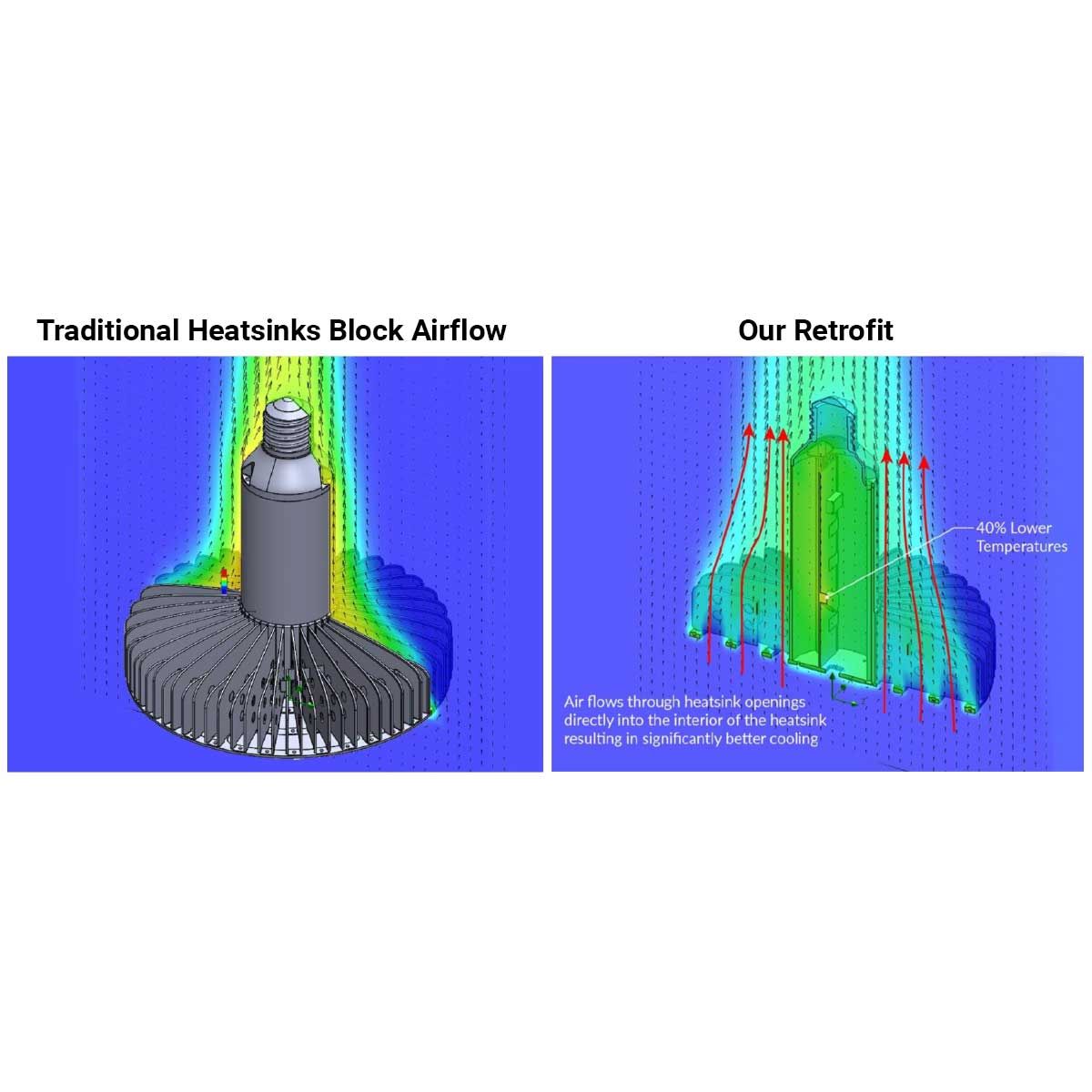 150W Flexible Spec-Grade LED Retrofit for HID
Color Temperature:
Natural White (4000K)
Annual energy savings (est)1: $235/light
Replaces 600W MH, HPS, and MV
Fast screw-in install for magnetic ballasts
Ballast-bypass for all other fixtures
Exceptionally low glare + high rate of lumens-on-target
20,000 lumens output is equivalent to competitors' 27,000 lumens
Retrofit vented or open high bay fixtures
Features & Benefits
90° cutoff delivers 1.6 to 2x more footcandles on target compared to competing retrofits
<15 UGR = Anti-glare performance that exceeds even what's needed for design & detail work.
40% lower operating temperatures with fan-free flow-through heatsink design
Safety ensured with UL certification for use in open and vented fixtures.
Uplighting option: eliminate dark ceilings and further reduce glare with our uplight accessory.
At only 3 ½ lbs., this lightweight lamp makes it easy to retrofit overhead fixtures.
Compatible with E39 and EX39 sockets.
Great for arenas, theaters, convention halls, warehouses, big box stores, malls, airports, gymnasiums, and more.
Flexible Install: Plug & Play or Ballast Bypass
Replace your old 600W HID lights with our much more efficient 150W screw-in LED retrofits – and do it with or without re-wiring. This hybrid lamp can act as either a Type A or Type B retrofit, so you can have a super easy screw-in install or have an electrician wire directly into your sockets. Whether you go with the simple plug-and-play option that utilizes your existing ballast or decide to bypass the ballast for more longevity and less risk of failure, your hybrid retrofit will be UL-listed for safety.
No Light Wasted = More Savings for You
This LED retrofit offers <15 UGR optics. What does that mean for you? Glare-free lighting that is even better quality than what is specified for design and detail work. This light also guarantees 35% more lumens on target than comparable LEDs, meaning much less light is lost outwards and away from where it is needed. The result is the 20,000 lumens of this lamp being equivalent to 27,000 lumens of competitor's LED lighting!
The patent-pending optics and luminous efficacy combined will save you an average of 75% when swapping out 600W HID lights. So, you'll pay just ¼ of your previous energy bill while getting better light output.
Increase Safety and Reduce Energy Usage
These fixture designs will continuously reduce overhead for you and ensure safe operation:
Our retrofit runs cool without the need for a fan,

 

eliminating energy usage from running internal cooling

 

for drivers.
If the air in your building reaches a temperature higher than 122◦F (50◦C), this light has an

 

auto smart dimming

 

function that will reduce heat output and maintain safe levels of use.