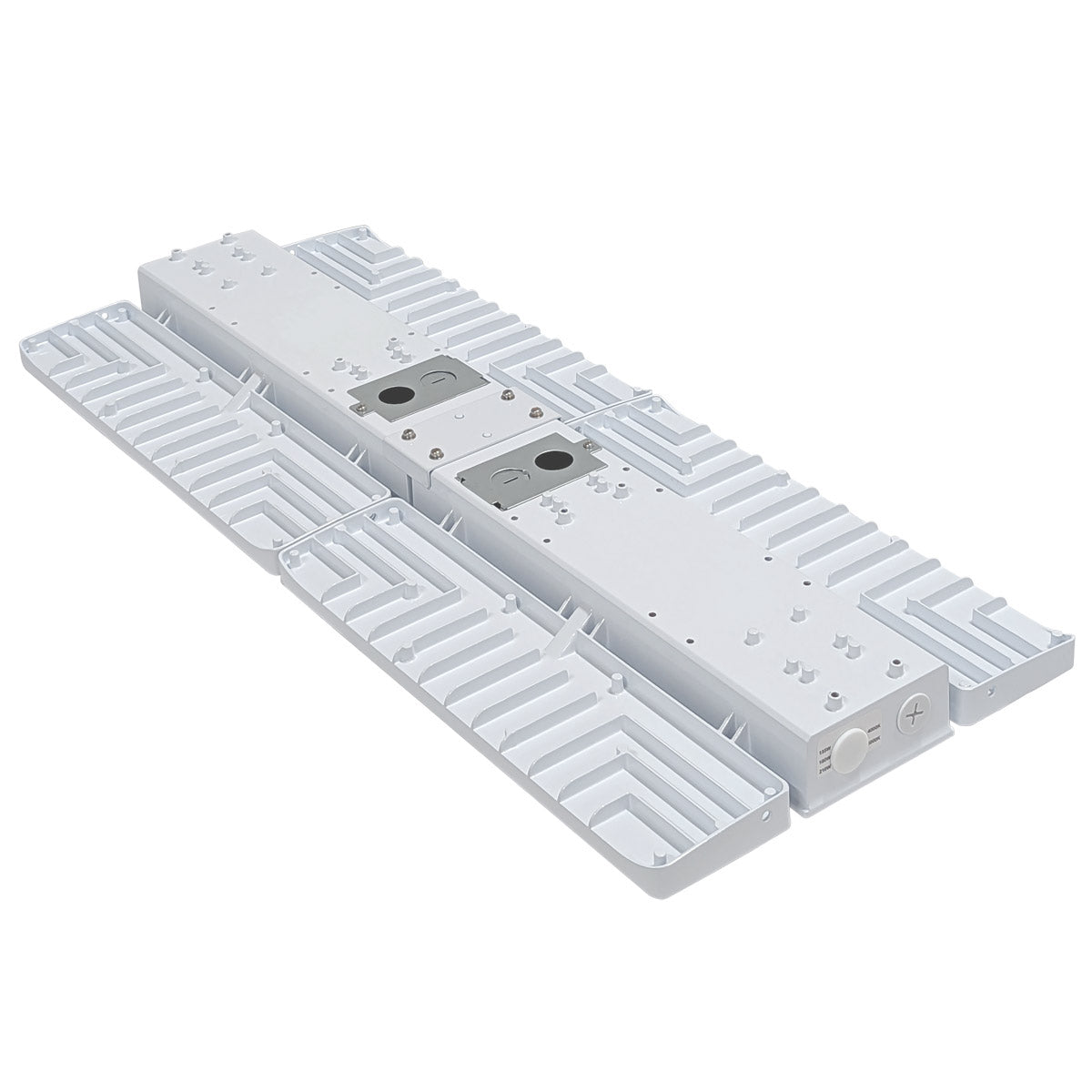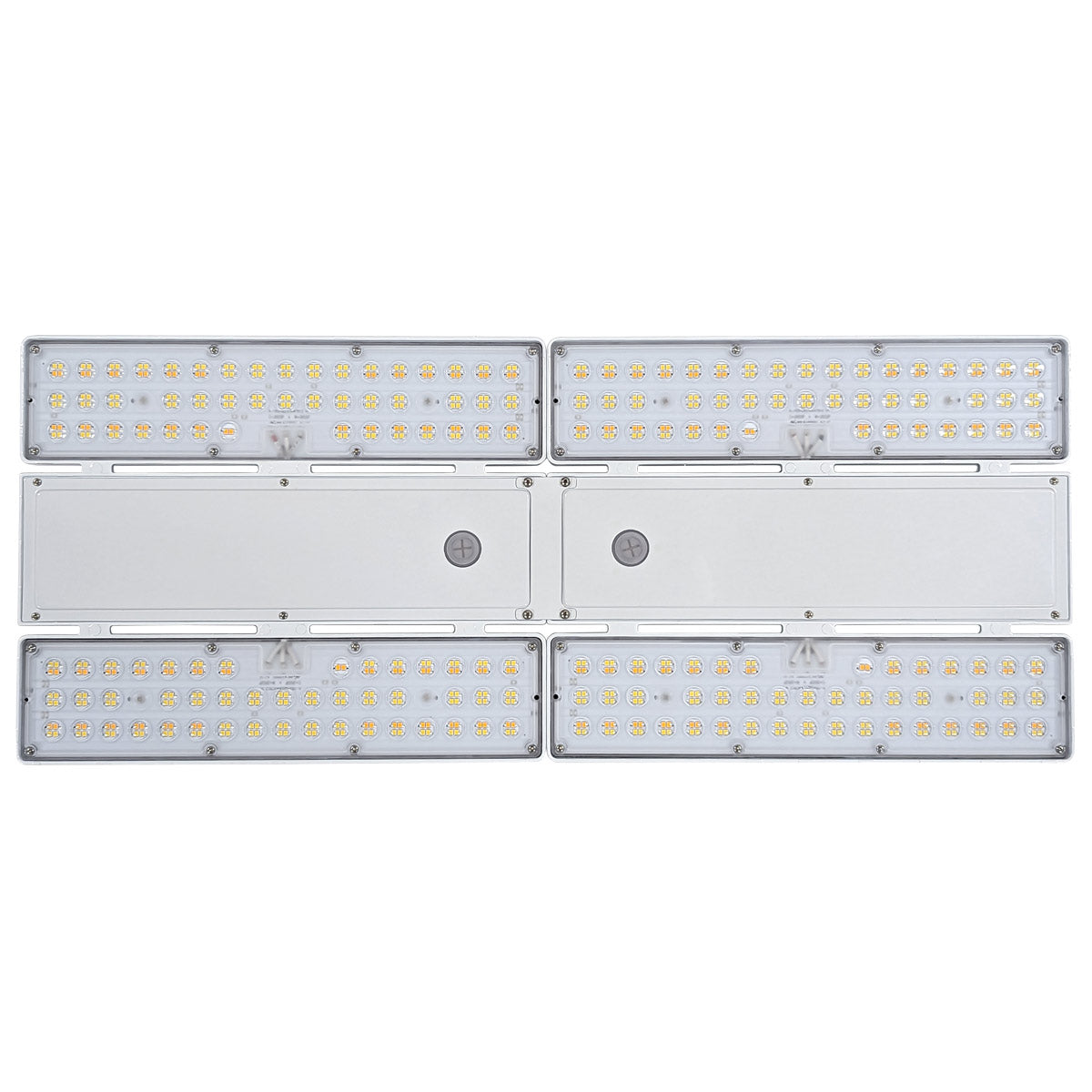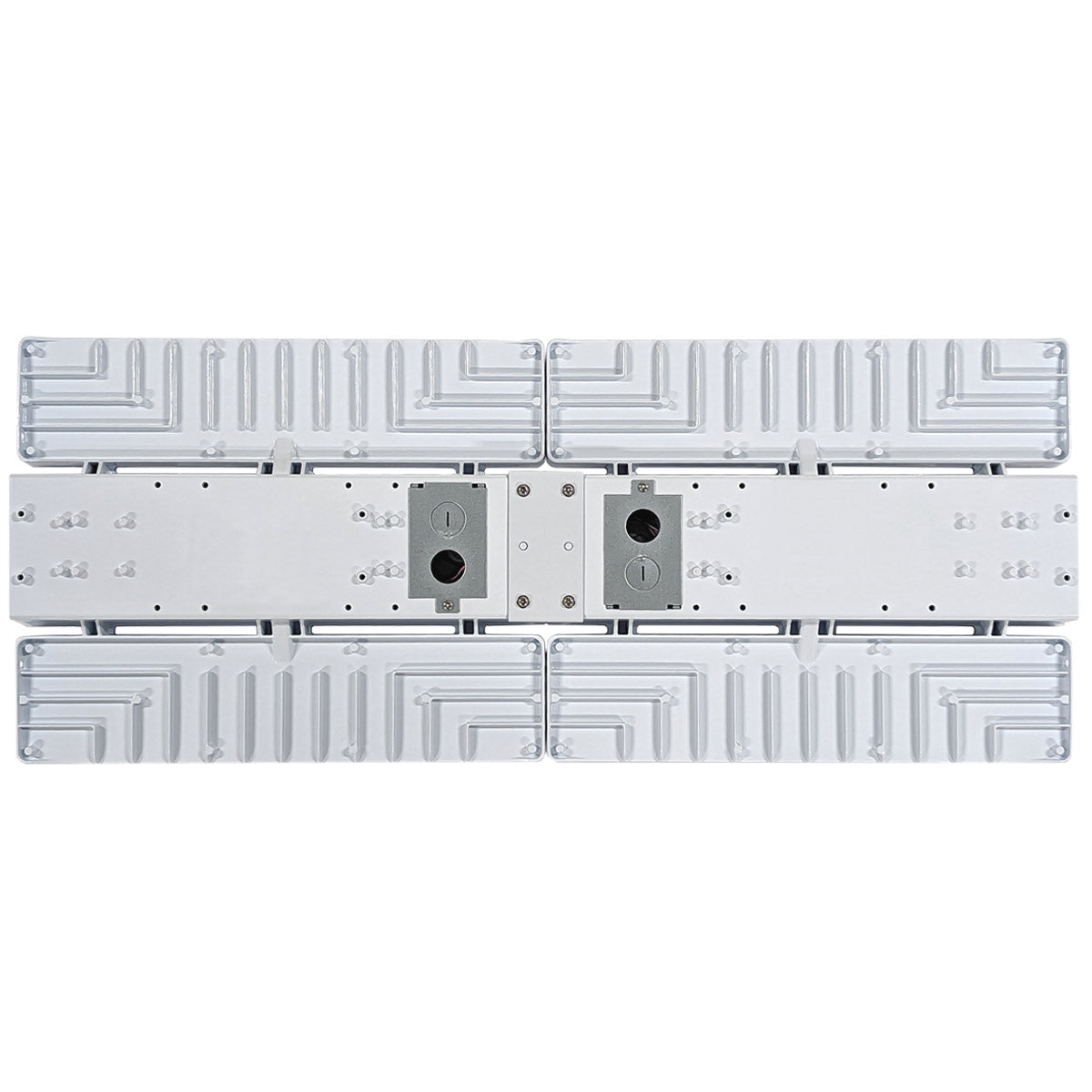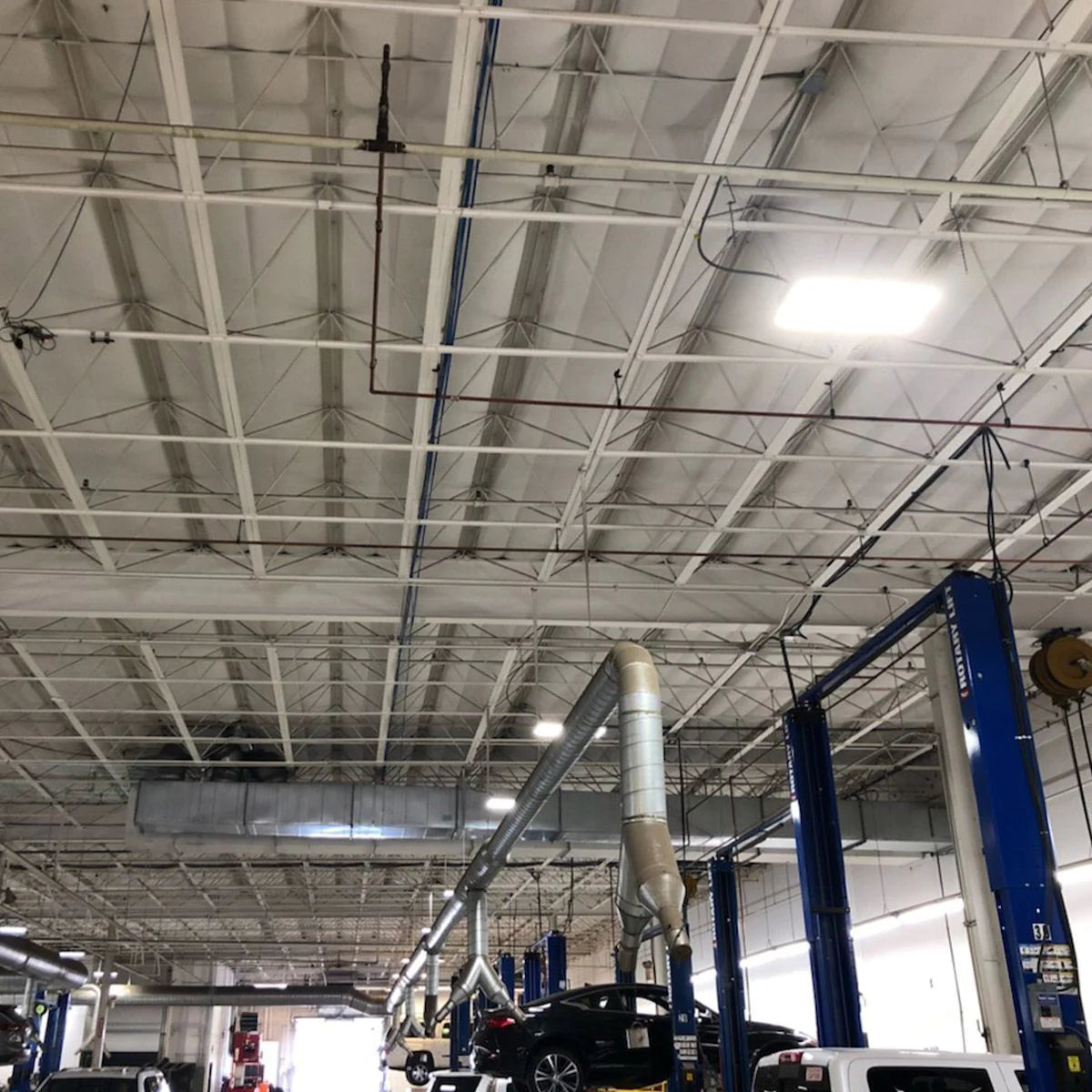 High Lumen Selectable Linear LED High Bay
Annual energy savings (est)1: $231/pack/pack
One of the Brightest on the Market
Up to 63,000 lm & 4000K/5000K CCT

Dimming Capable
Rebate Eligible & UL Listed
Our Brightest Linear LED High Bay is the Ultimate Lighting Solution for Indoor Sports, Industrial Facilities, Warehouses & Other Locations with Very High Ceilings
This commercial-grade LED fixture delivers an impressive output of up to 63,000 lumens at 150 lm/W luminous efficacy, providing ultra high light output at significantly lower energy costs than metal halide or high-output fluorescents.
What makes our 420W LED Linear High Bay unique, beyond its 63,000-lumen output, is the flexibility it offers.
With three wattages and two CCTs, you can set the ideal configuration for every space during installation. Additionally, the included 0-10V dimmable driver grants full control over brightness levels, with a dimming range from 0 to 100%. Motion sensor and sensor remote controller options (see accessories) enhance control capabilities.

Constructed with a die-cast aluminum housing with a white, corrosion-resistant powder coat finish, this UL-listed LED light also features high-transmittance polycarbonate lenses for bright, efficient, and clear illumination.
Ease of installation is a key feature, with a chain suspension mount kit included and a surface or pendant mount installation box available as needed.
This linear high bay is UL listed and comes with a 5-year warranty, giving you peace of mind that you're investing in a reliable and durable product.
To minimize shipping costs, the product arrives as two modular light panels and an easy-install connector kit.
The modular light panels are DLC 5.1 qualified, making the light eligible for financial incentives offered by many utility providers when upgrading from older lighting to these energy-efficient fixtures.
Order our brightest LED Linear High Bays today and experience the superior performance and energy savings first hand.
Wattage(s)
310W/360W/420W
Replaces Wattage(s)
1000W
Light Output
120-277V Model: 63,000 lm max
277-480V Model: 62,000 lm max
Luminous Efficacy (lm/W)
150 lm/W
Average Lamp Life
50,000 hours
Color Temperature(s)
User selectable at install: 4000K/5000K
CRI
>80
Dimming
0-10V
Working Environment
Indoors
Input Voltage
120-277V or 277-480V
Temperature Rating
-40˚F to 122˚F
Housing Material
Die-cast aluminum with powder coat corrosion-resistant finish and high transmittance polycarbonate lens
Housing Color
White
Qty in Package
2 light modules and 1 module connector kit
Dimensions
When assembled: 28" long x 11.5" wide x 2.1" tall
Weight
11.5 lbs
Certification
DLC 5.1 Premium, UL
Warranty
5 Years
1
Electricity cost savings pertain to when the light replaces existing older lighting. Savings are calculated based on the light operating 12 hours/day, 7 days/week at the highest available wattage for the light & the highest wattage it is specified to replace, at a utility rate of 12 cents/kWh. If lights are sold in a pack, cost savings is based on the total number of lights in the pack. Actual savings will vary depending on usage, replacement, and rates.
Use our energy savings calculator to calculate your own savings.