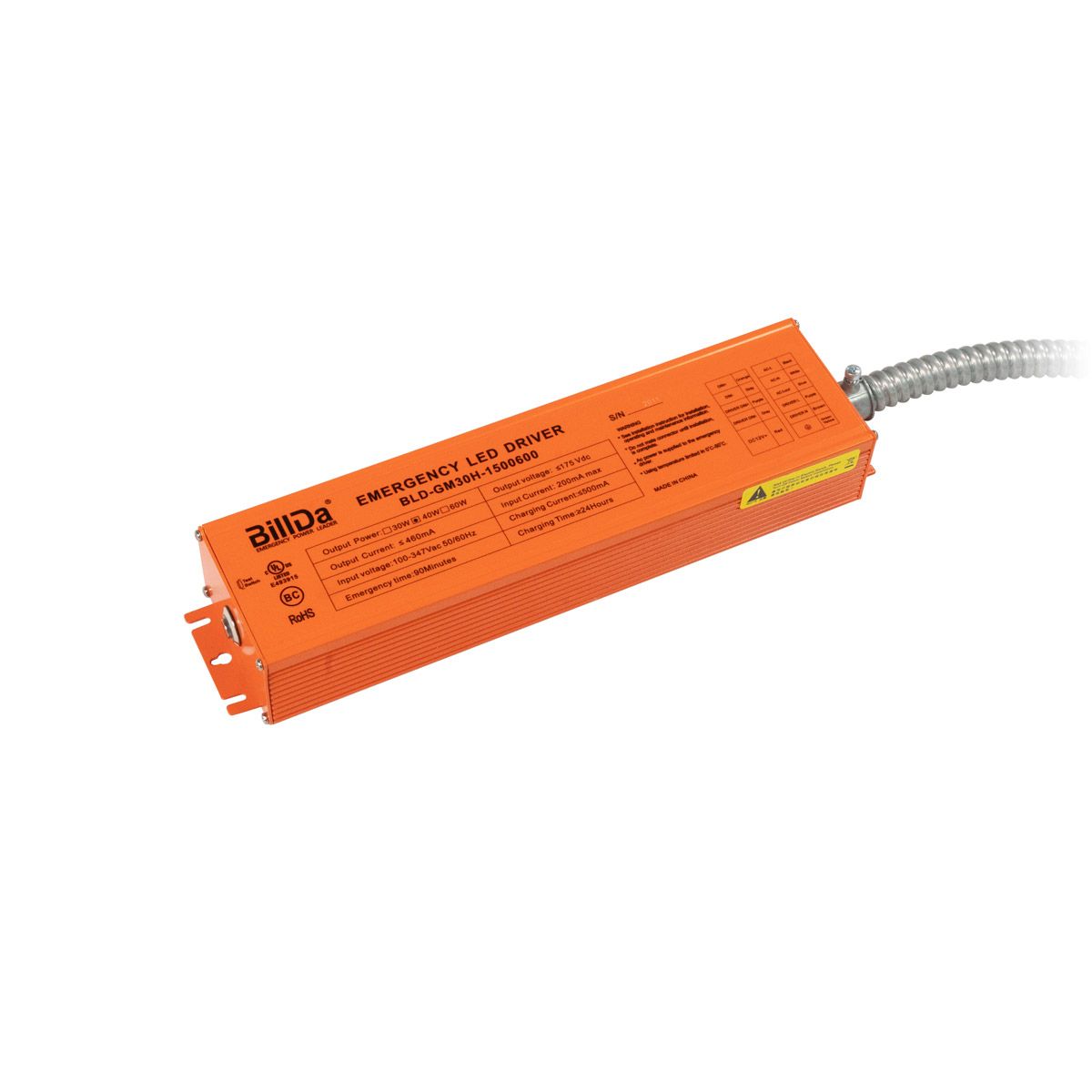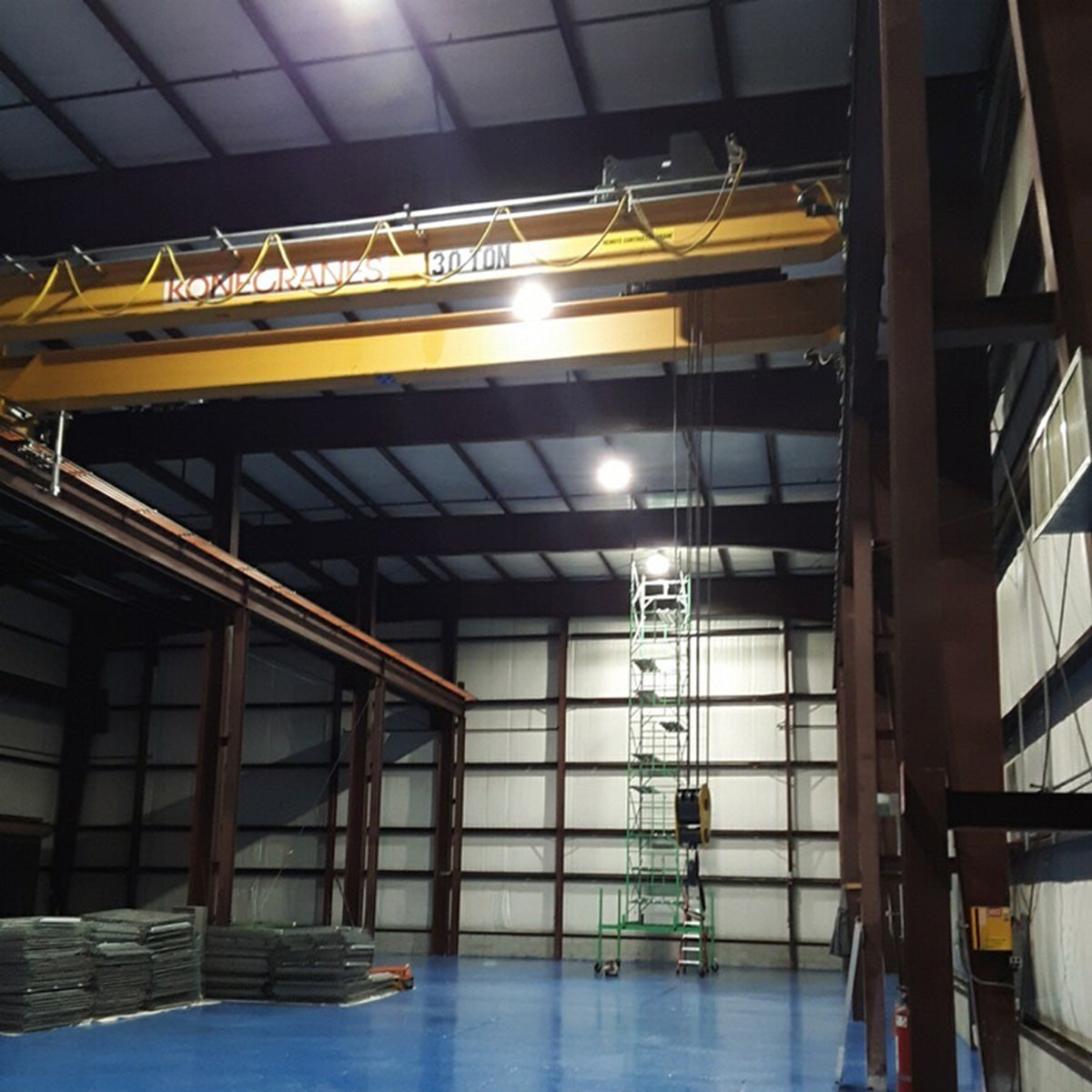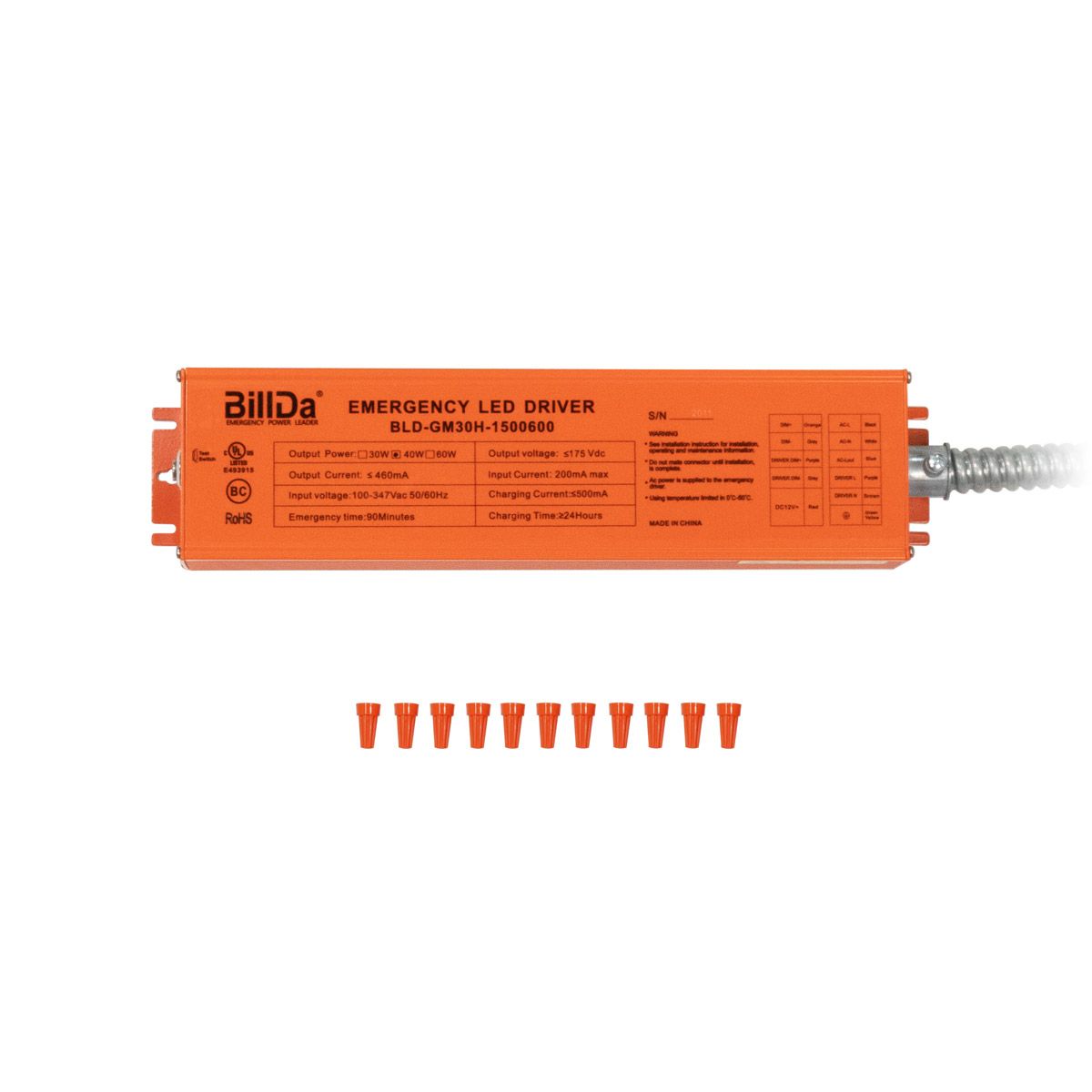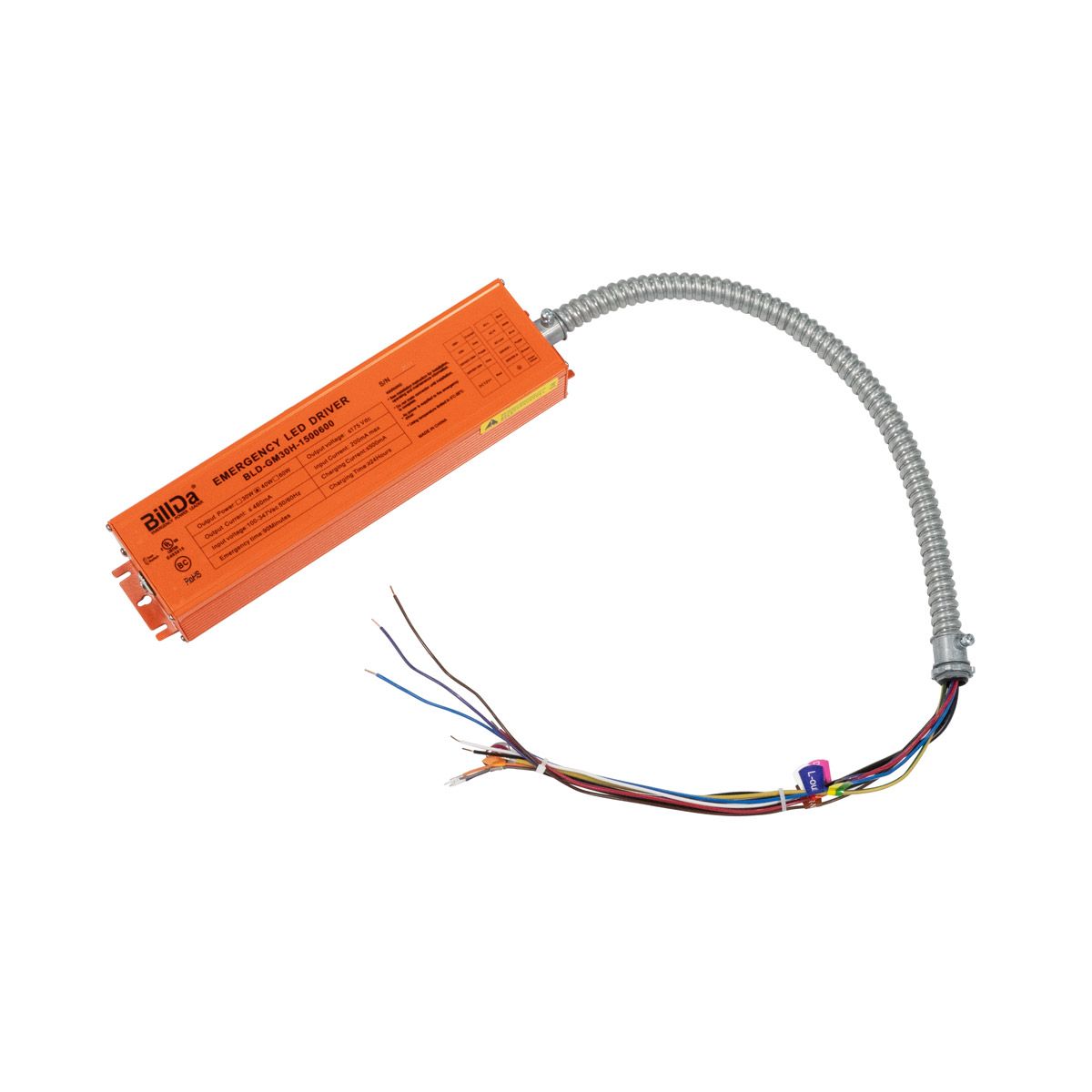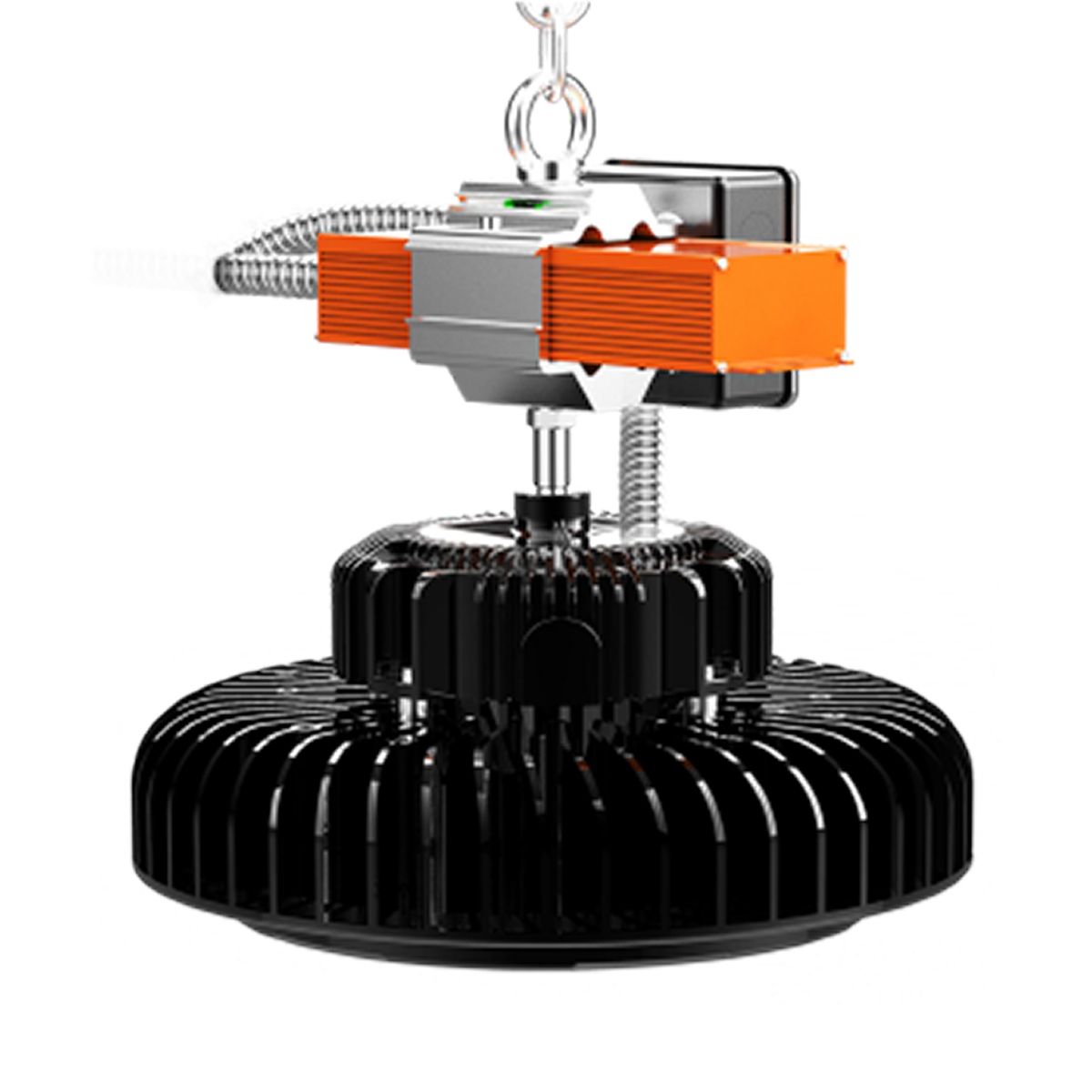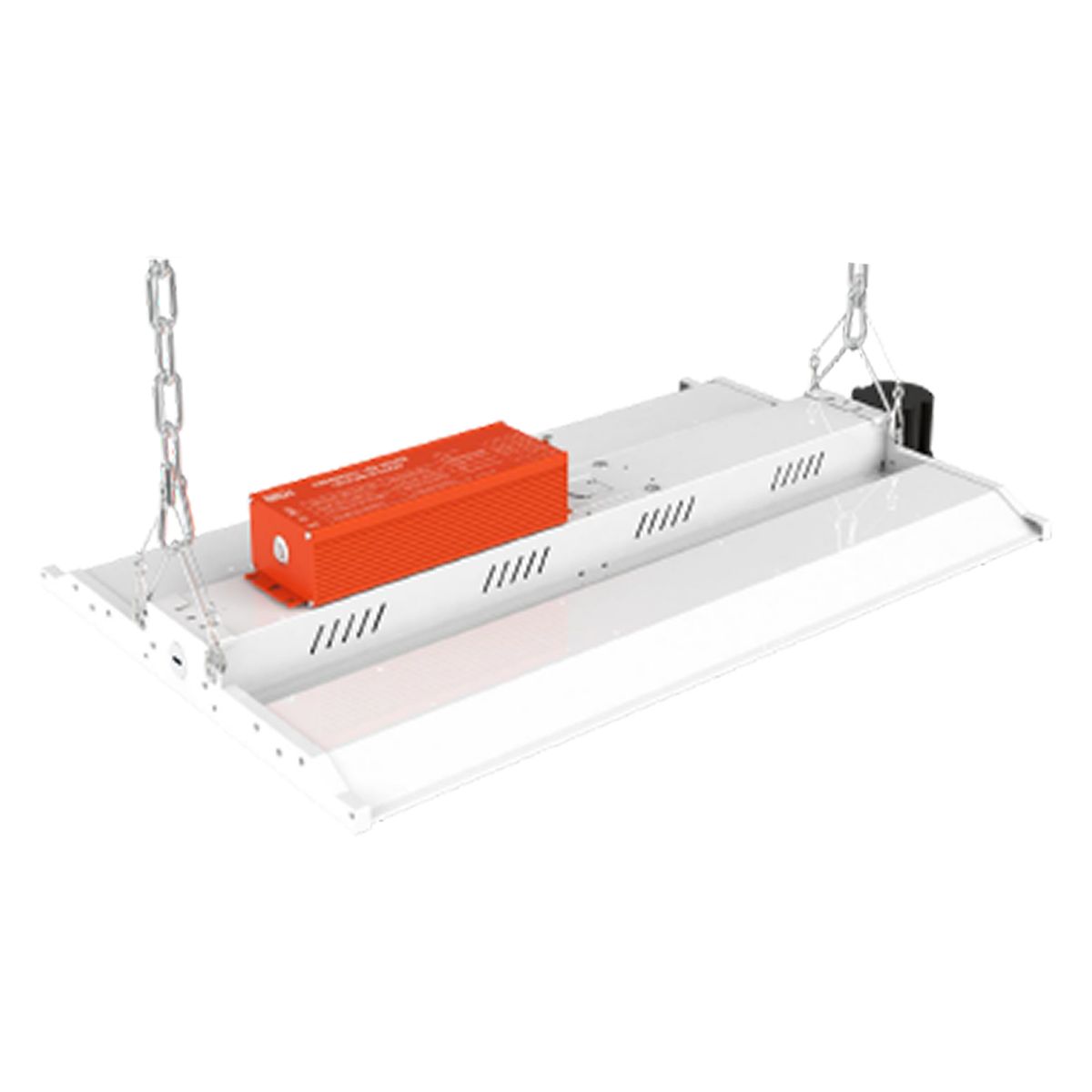 40W High Bay LED Emergency Driver
40W of Power, 90 Minutes of Light
Use with 100-500W Luminaires

UL, CE, ROHS Certified
5-year Warranty
What's Included:

This 40W LED emergency driver is rectangular, 10.9" (277 mm) long, and comes in a default Orange color. It attaches directly to linear high bays, or comes with a chain to be used with UFO high bays during the install. The product also comes with a 5-year warranty.
90 Minutes of Emergency Lighting

In the case of a power outage at your industrial, commercial, or governmental establishment, this IP65-rated LED Emergency Driver will ensure bright illumination for an hour and a half, allowing customers and staff members to safely find exits. Plus, during emergency situations, emergency personnel will more easily be able to navigate the building.
Compatibility and Quality

The driver is water-resistant, UL-listed, compliant with CEC and USA DoE high efficiency standards, and will be fully charged in under 24 hours after install. It is suitable for use with 100W to 500W round LED high bays and linear LED high bays from 100W to 300W. It is also compatible with 0-10V sensors once the dimming wires have been connected.
| | |
| --- | --- |
| Wattage(s) | 40W |
| Battery | Internal Li-ion Battery - 14.8V/4000mAh |
| Dimming | 0-10V |
| Emergency Time | 90 minutes |
| Charge Time | 24 hours |
| Working Environment | Suitable for Wet Locations |
| Enclosure Rating | IP65 (Protected against dust and low-pressure jets of water) |
| Output Voltage | 175V DC |
| Input Voltage | 100-347V AC |
| Input Power Rating | 15W max |
| Input Current | 460mA max |
| Charging Current | 250mA max |
| Temperature Rating | 0°C - 50°C (32°F -122°F) |
| Wiring Protection | Silicon Potted |
| Dimensions | 10.9" x 3.05" x 1.84" |
| Weight | 3.4 lbs. |
| Certification | CE, RoHS, UL |
| Warranty | 5 Years |