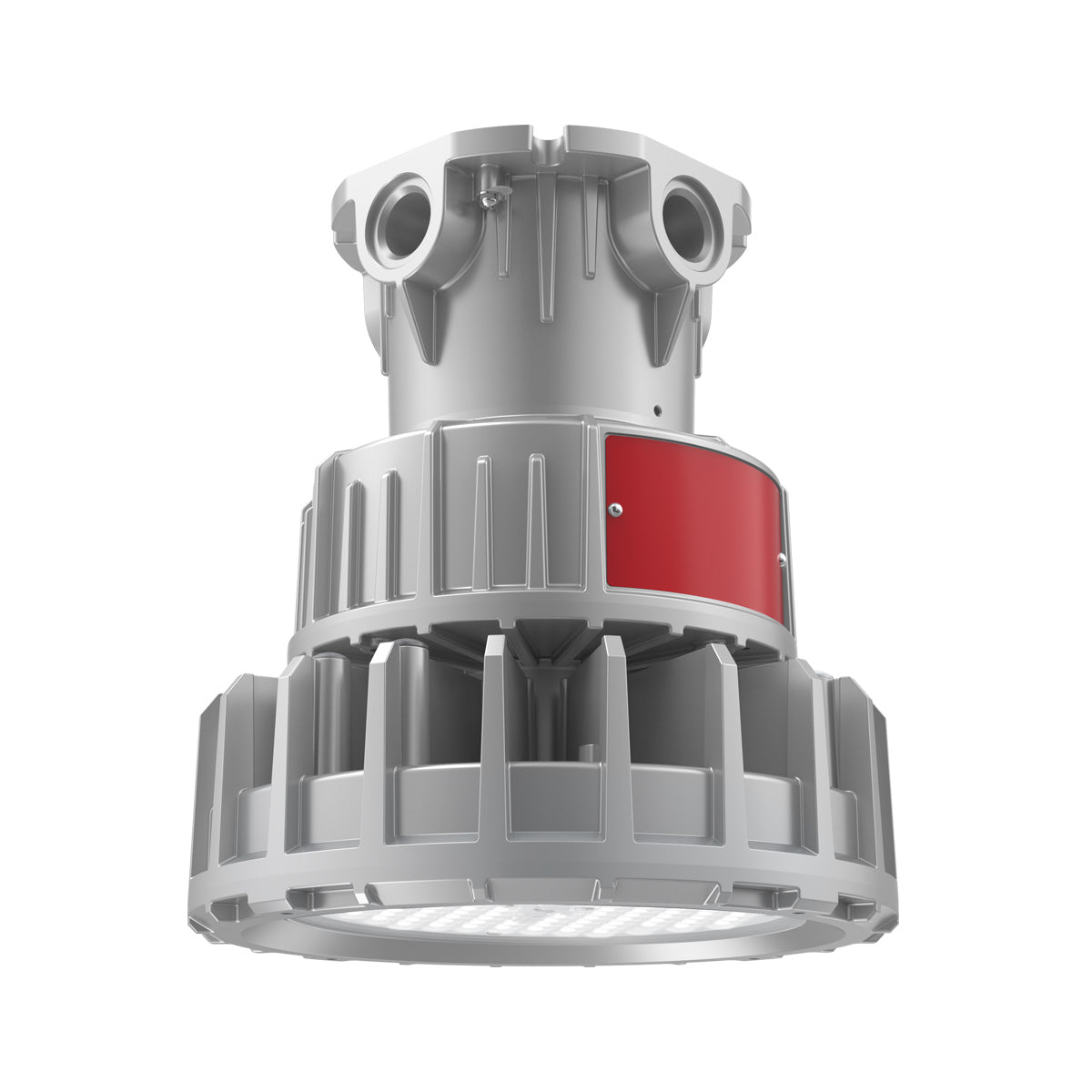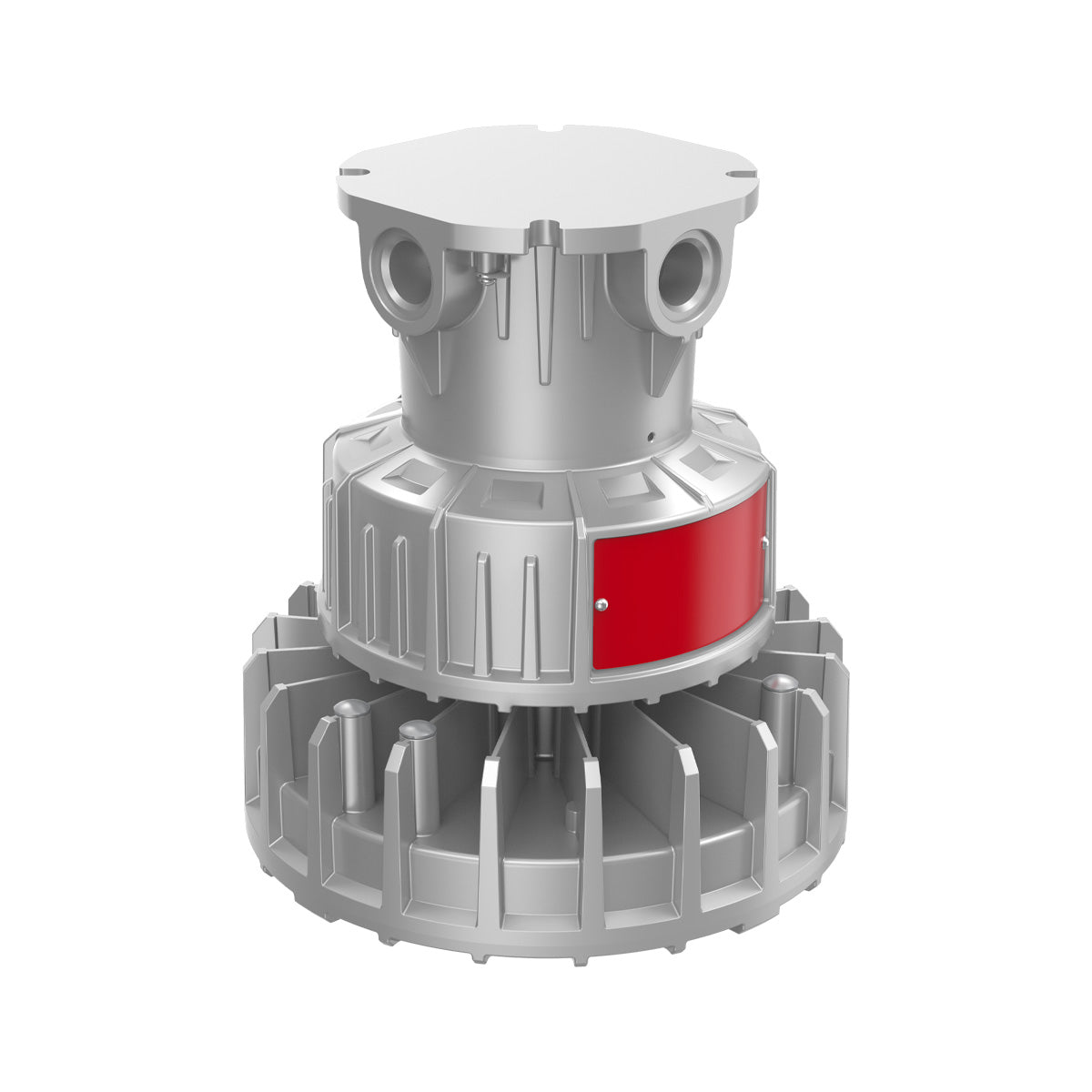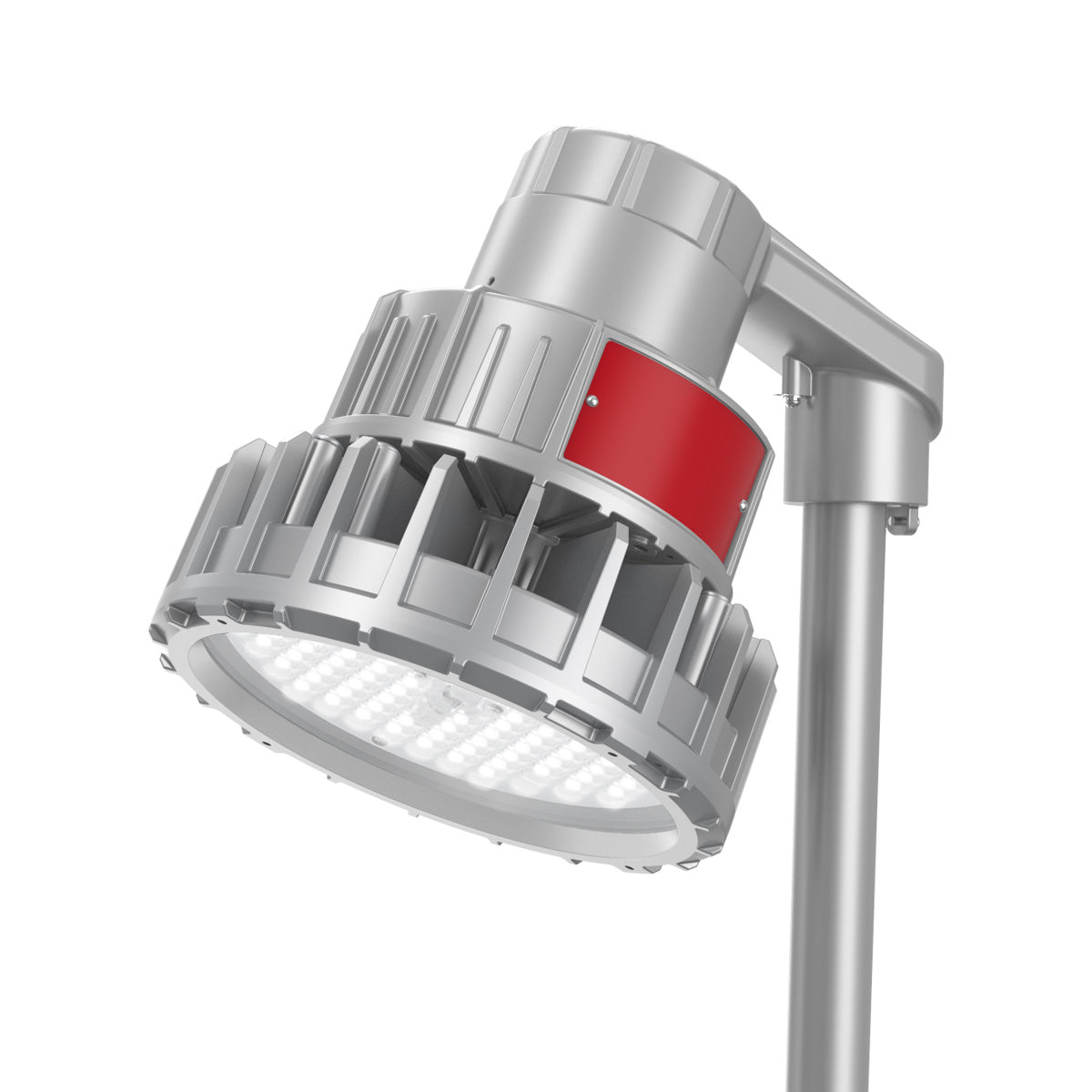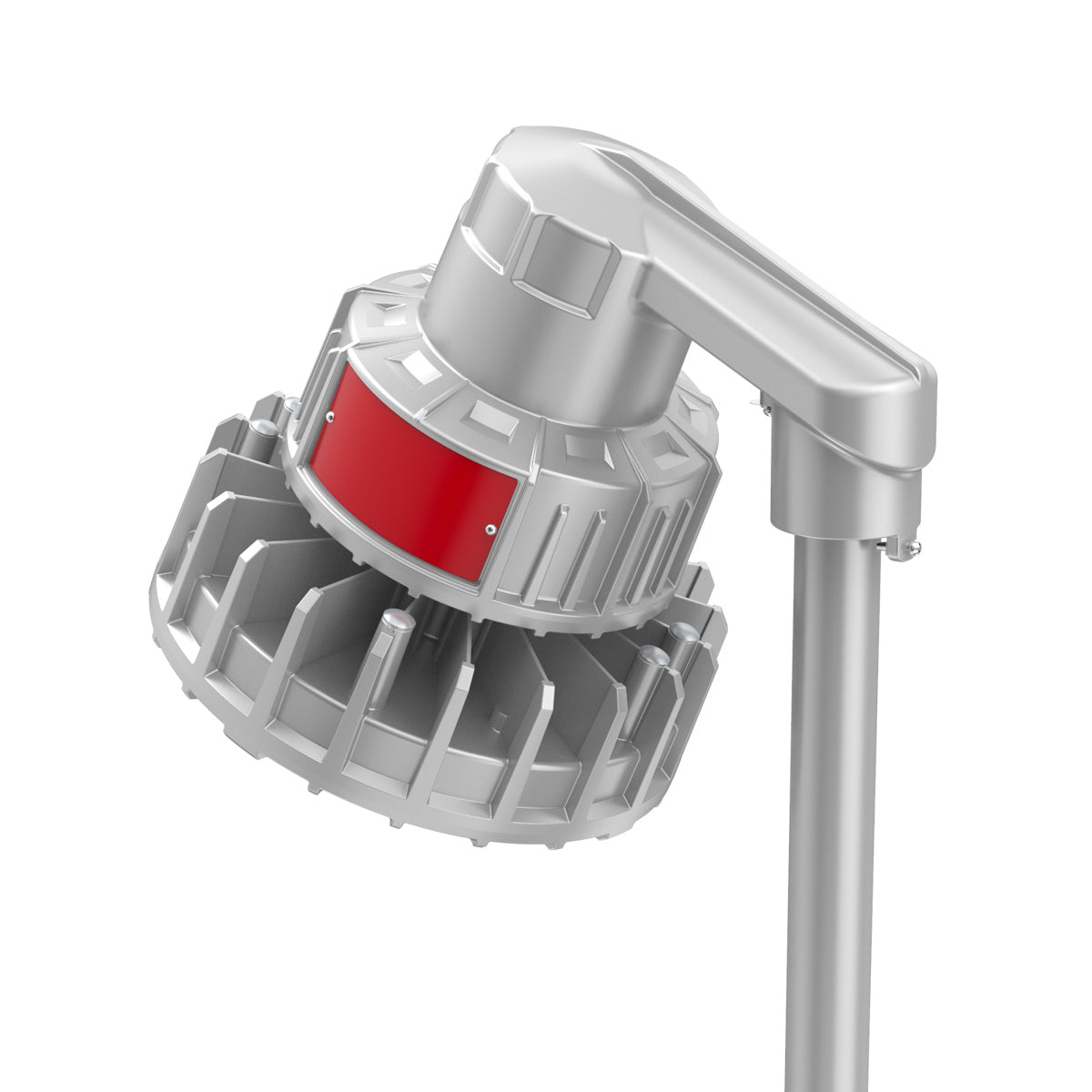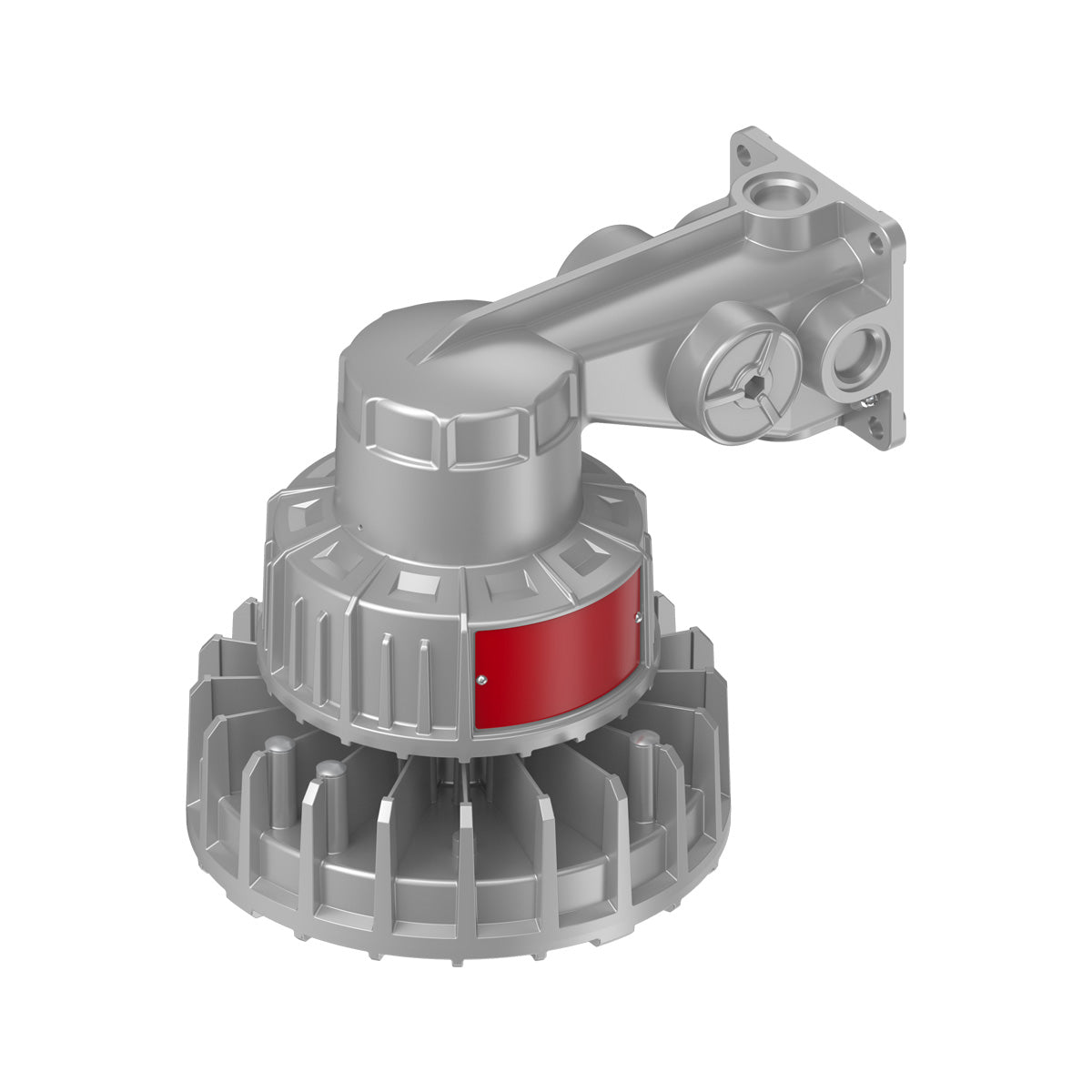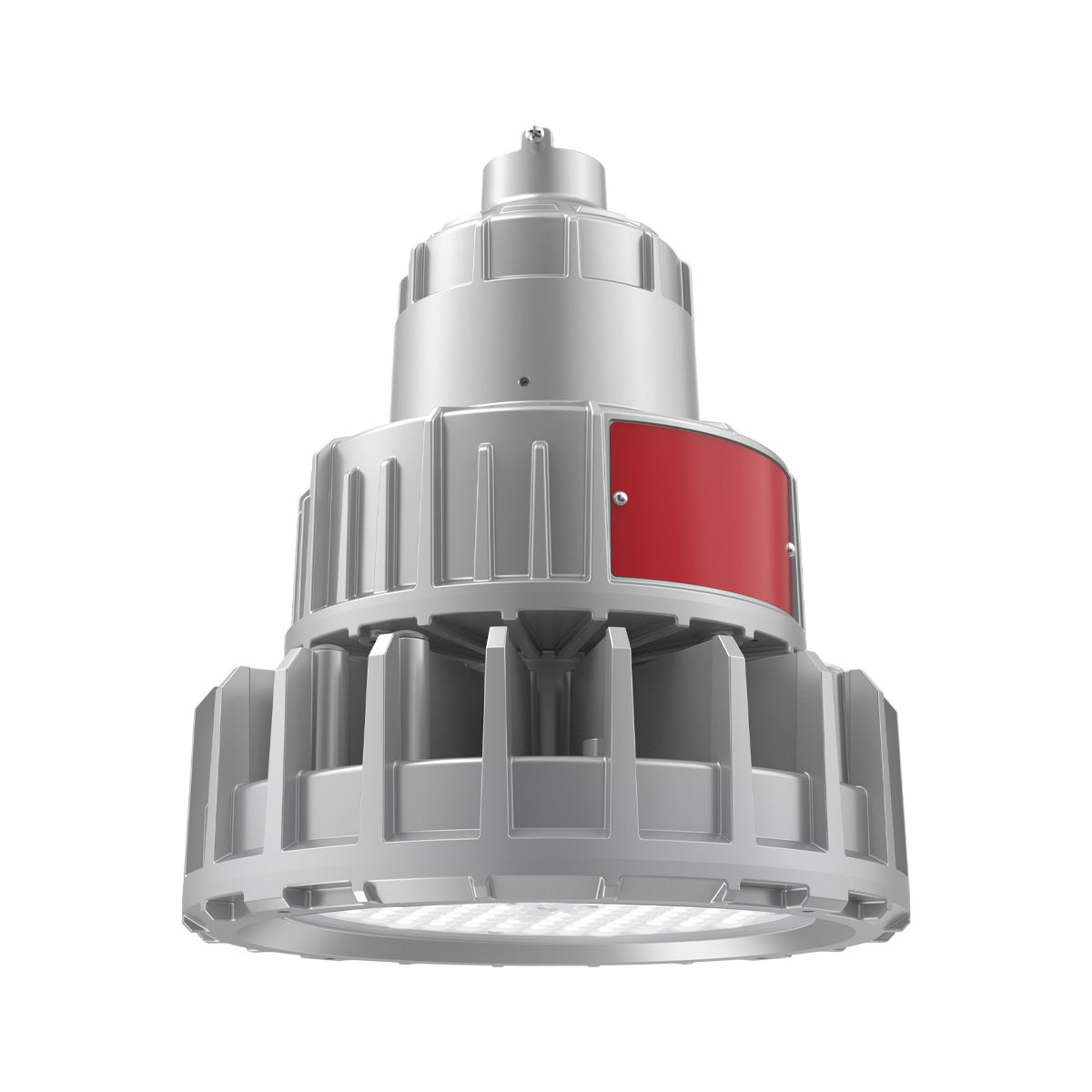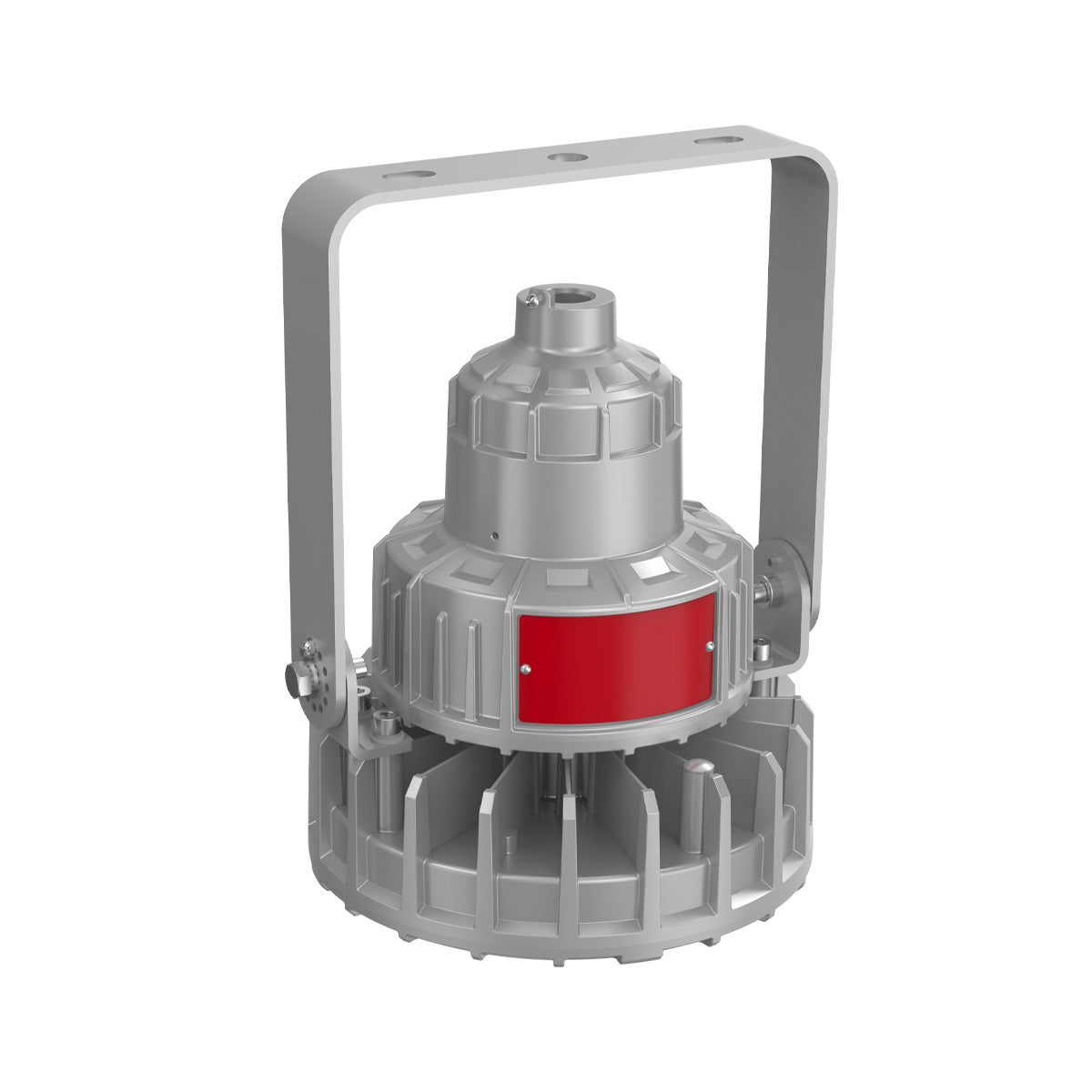 Explosion Proof LED Luminaire
Mounting Option:
Ceiling Mount
Annual energy savings (est)1: $68/light
Replace 200W, 150W, or 100W
Up to 9,800 Lumens / 140 lm/W

IECEx & ATEX Certified
5-Year Warranty
Do you require a reliable and durable lighting solution for an environment with the potential for explosive gases or combustible dust hazards? Look no further than our new certified explosion-proof LED light fixture.
This high-quality explosion proof luminaire is also waterproof, dust proof, corrosion resistant and shock resistant, making it well suited for installation in harsh and hazardous applications.
Why you should choose this luminaire for your hazardous location: 
Vapor tight/tri-proof and explosion proof
Available in 3 wattages to suit your application
Flexible installation with five different mounting options
Quick-connect design provides a faster, more convenient installation
When mounted using the ceiling mount or wall bracket, multiple conduit holes allow for interconnection of fixtures, reducing the time & cost of installation
Housing materials and design mean this luminaire can withstand more than 10 years of use in marine environments
Built to meet the requirements for the highest impact protection rating, IK10
IECEx (International Electrotechnical Commission System for Certification to Standards Relating to Equipment for Use in Explosive Atmospheres) and ATEX (Equipment intended for use in explosive atmospheres) certified
Includes built in surge protection (4kV line-line/6kV line-earth on 30W, 40W, 50W models and 6kV line-line/10kV line-earth on 60W & 70W models).
This explosion proof light is designed for use in chemical, oil, gas, petrochemical, pulp, paper, foundry, manufacturing, waste, sewage treatment, power generation, paint spray, marine, and other harsh applications that meet Zone 1, Zone 2, Zone 21, or Zone 22 criteria*. 
With its safety and durability features, combined with its bright and efficient performance, this LED light is the perfect choice for your hazardous environment. Order our explosion proof LED luminaire for your location today. Enjoy a 5-year, no-worry warranty backed by ELEDLights' own responsive product support team.
*Zone criteria:
Zone 1: Areas in which an explosive gas atmosphere is likely to occur in normal operation occasionally.
Zone 2: Areas in which an explosive gas atmosphere is not likely to occur in normal operation, but if it does occur, it will persist for a short period only.
Zone 21: A hazardous area formed by dust cloud in air is likely to occur in normal operation, but not frequently and only for a short period. Layers of combustible dust will generally be present.
Zone 22: A hazards atmosphere formed by dust cloud in air is not likely to occur in normal operation, and if so, then only for a short period. Accumulations and layers of combustible dust are present.