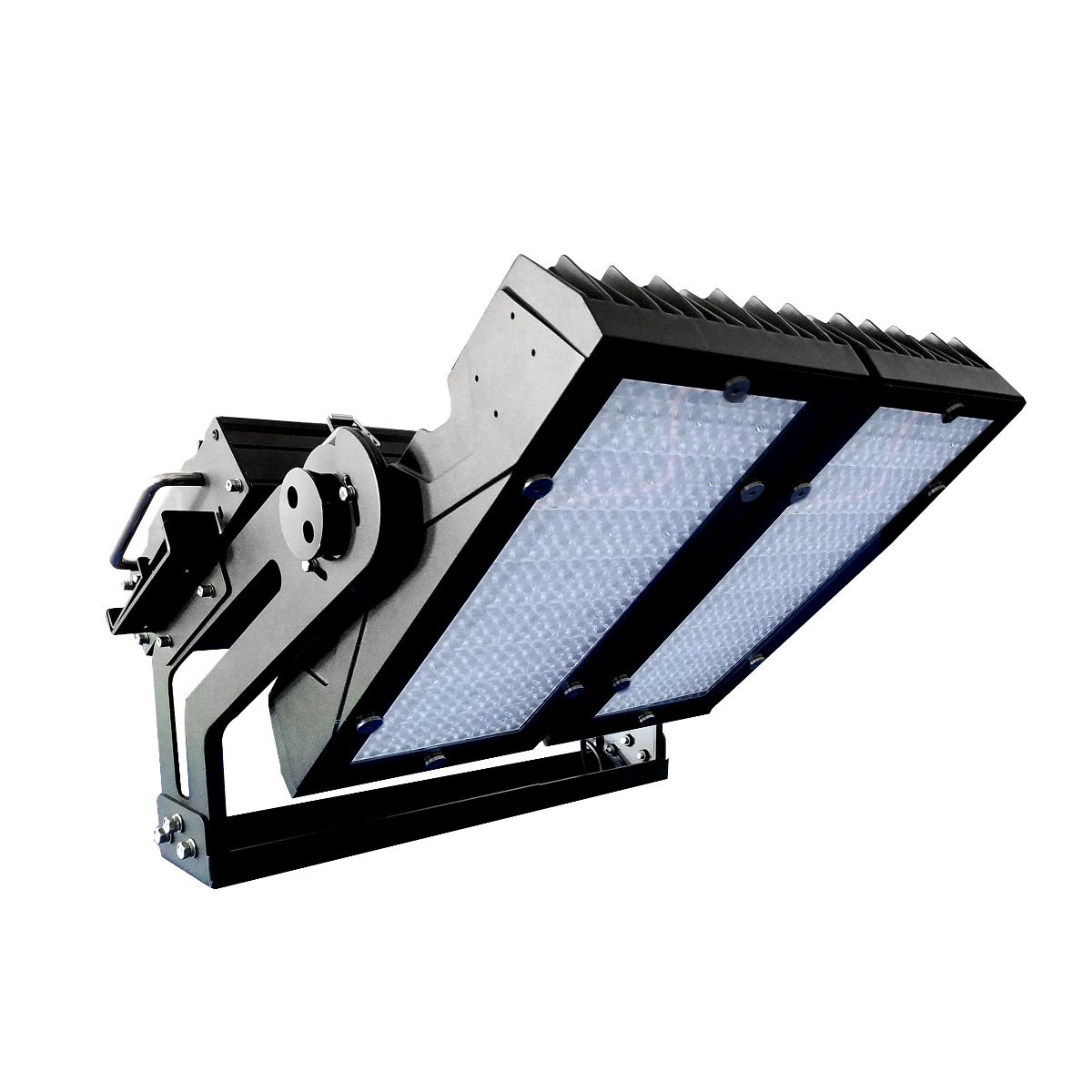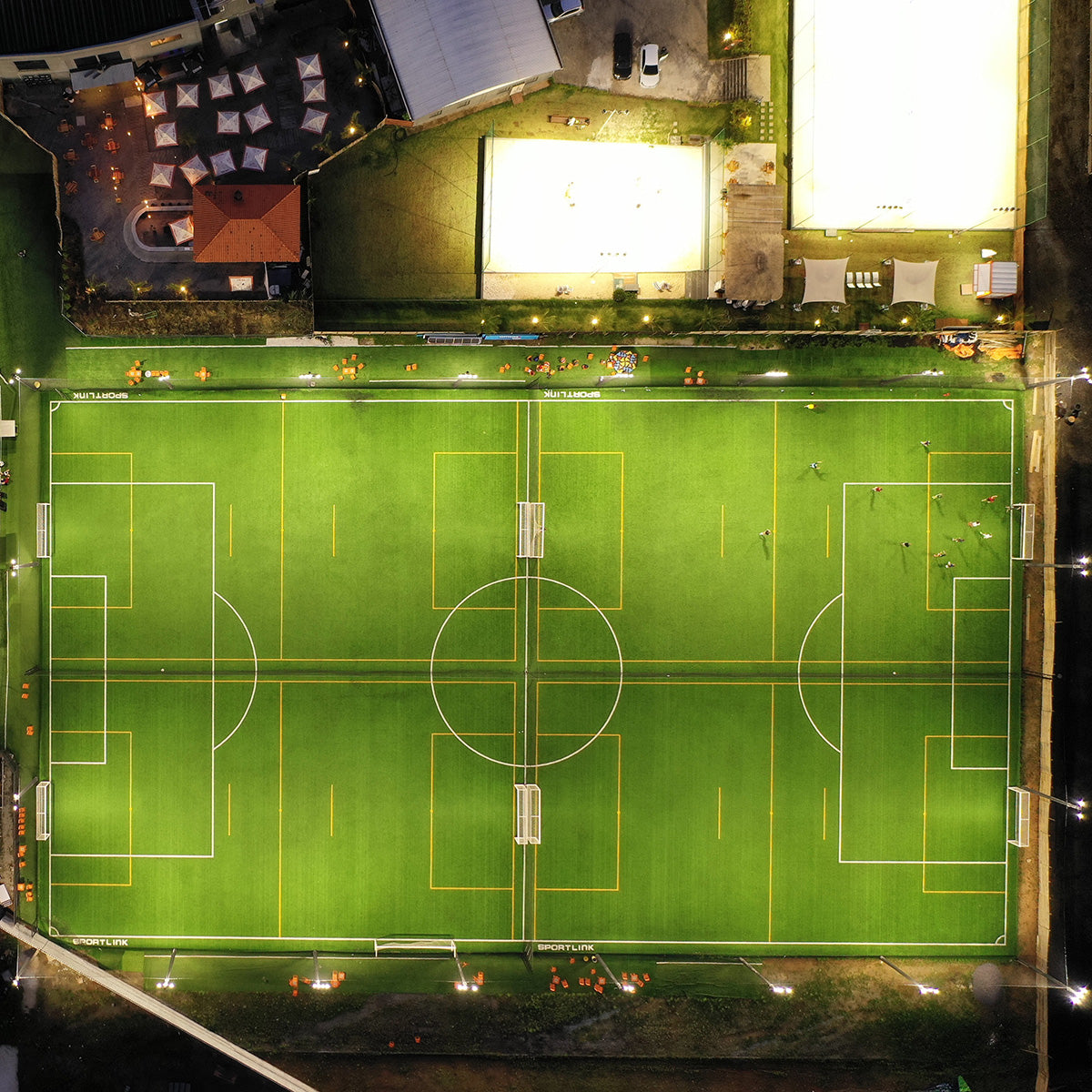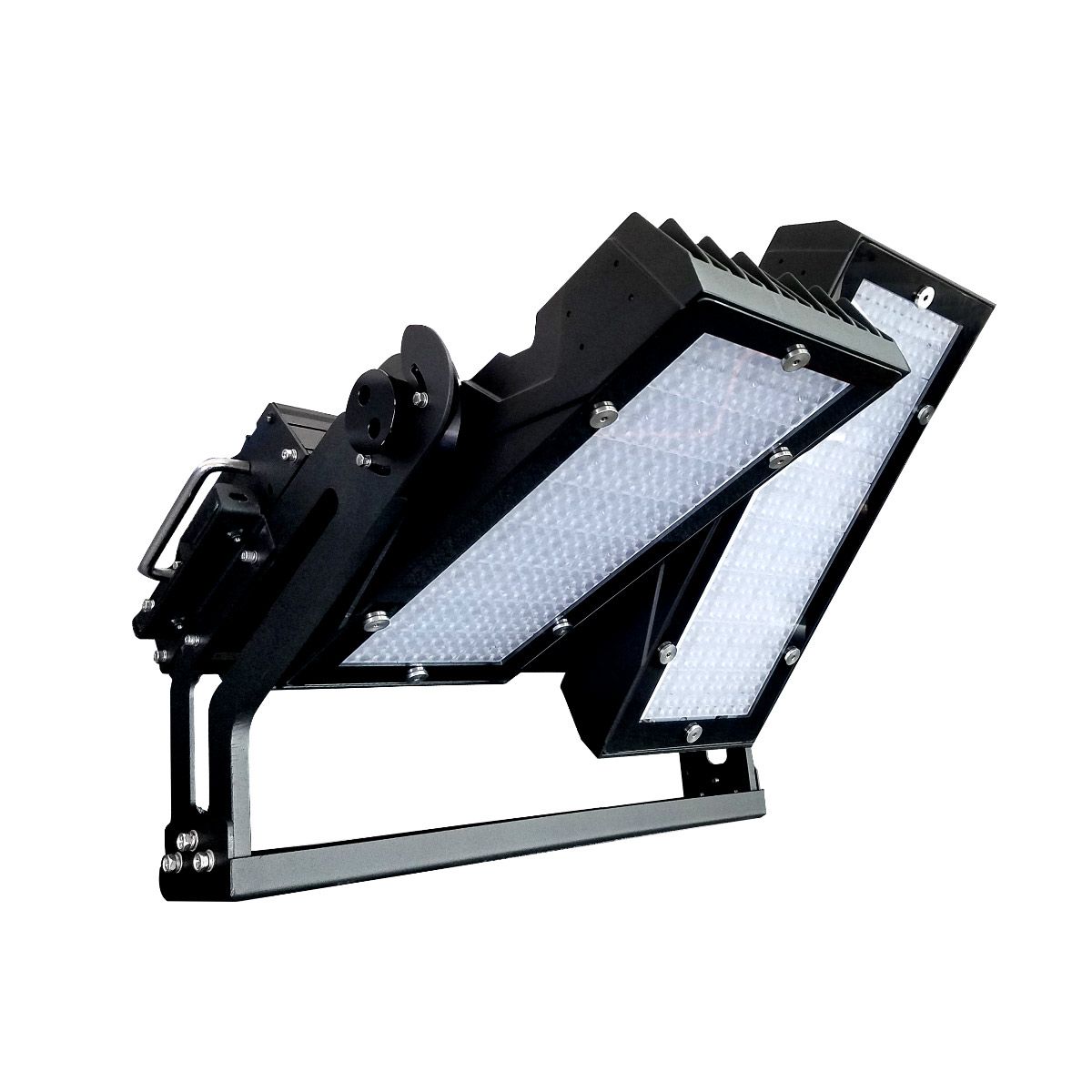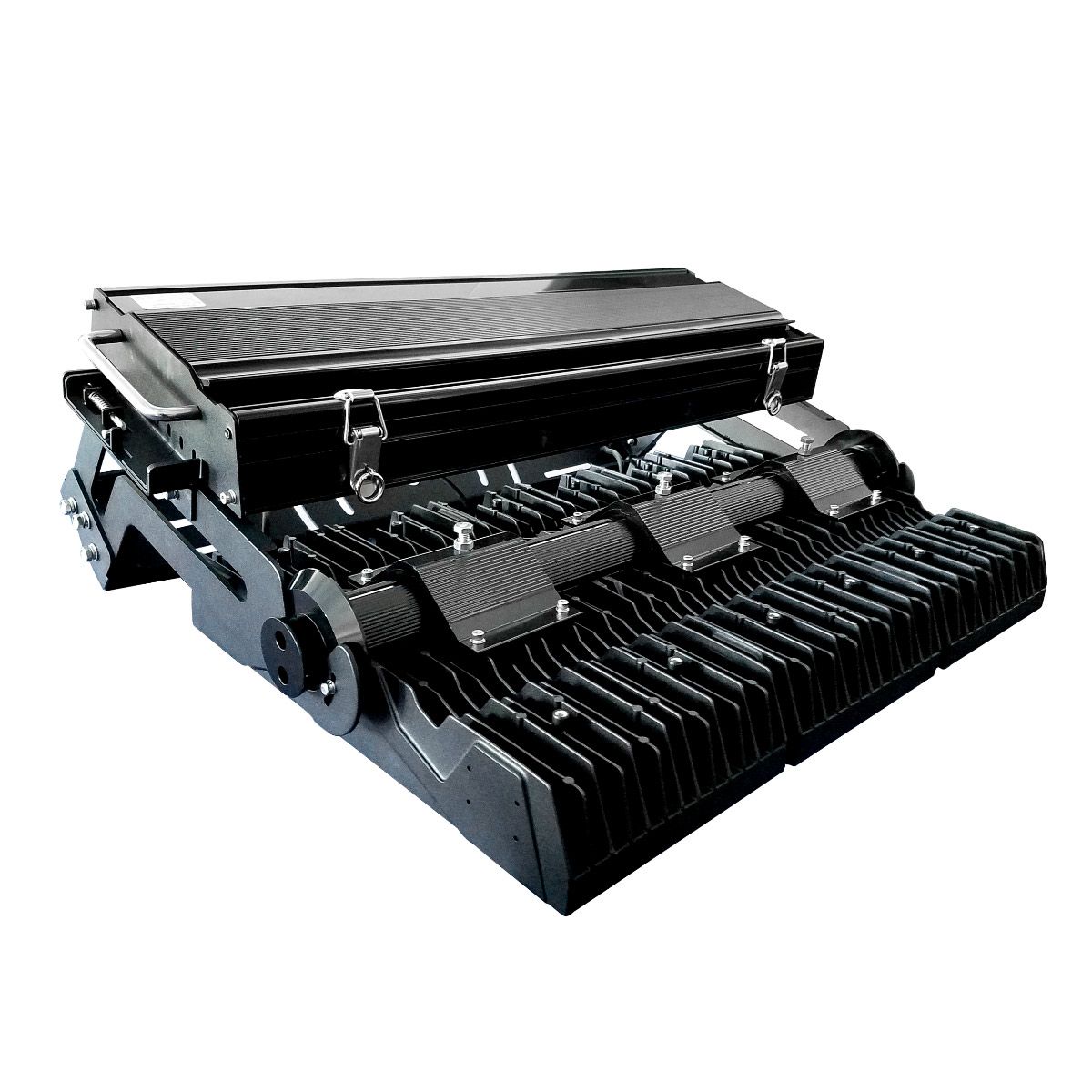 600W LED Stadium Floodlight - 78,000 lumens - 130 lm/W
Annual energy savings (est)1: $471/light
Replaces 1500W
78,000 Lumens / 130 lm/W

5000K / 30° Beam
ETL Listed
Big lighting has always come with big electricity usage—but it doesn't have to. Our high-power 600W LED large area floodlights use 60% less electricity to generate the same bright light as 1500 Watts of metal halide floodlights. But not only that: they last more than twice as long as metal halide or high pressure sodium lamps.

For lighting that requires heavy equipment to be hauled out whenever a lamp needs changing, the reduced frequency of lamp replacements is a pretty good incentive on its own. And you sacrifice no light quality with these LED fixtures. They put out a bright 78,000 lumens of cold white (5000K) light at a 30° beam angle, with a slower light decay curve than either metal halide or high pressure sodium.

These LED floodlights also start up fast, even in cold temperatures. MH and HPS lamps suffer from a warm-up time—sometimes as long as 20 minutes—before they'll reach full light output. The LED floodlights also have zero restrike time: you can turn them off and right back on. With MH and HPS, the arc tube must cool before they can be turned back on.

Our LED stadium-style floodlight was also designed to be more than just a comparable replacement for metal halide or high pressure sodium, though. It features two LED modules that can be rotated on the fixture's axis, so that you can control the direction of light from each module. This makes the fixture more flexible than your standard flood.

Because installing high-power lights is no small project, we've taken care to ensure the quality of our lights. We use high-quality components and a quality-checked manufacturing process. The aluminum alloy housing is IP66-rated. Weatherproof rubber rings and cable connectors keep it water-tight. The design has been wind tested and certified at 90 feet. You can install these fixtures anywhere between 25 and 45 feet, and they're good for temperatures as low as -22°F and as high as 122°F. We also protect your investment with a 5-year warranty and a customer service team whose #1 job is to make sure your lights work for you. 
15° beam angle available upon request. Price above does not include air shipping if required. Call us if you have any questions or special requirements!
| | |
| --- | --- |
| Wattage(s) | 600W |
| Replaces Wattage(s) | 1500W |
| Light Output | 78000 lumens |
| Luminous Efficacy (lm/W) | 130 lm/W |
| Average Lamp Life | 50,000 hours |
| Color Temperature(s) | 5000K |
| CRI | >70 |
| Beam Angle | 30° |
| Recommended Installation Height | 49 -131 feet |
| Working Environment | Outdoor |
| Enclosure Rating | IP66 (Protected against dust and high-pressure jets of water) |
| Light Type | Wired Fixture |
| Input Voltage | 100-277VAC |
| Temperature Rating | -22°F - 122°F |
| Housing Material | Aluminum Alloy PC Lens & Tempered Glass |
| Housing Color | Black |
| Qty in Package | 1 |
| Dimensions | 23" x 22" x 16" (587 mm x 559 mm x 401 mm) |
| Weight | 64 lbs. |
| Certification | DLC 5.0, ETL |
| Warranty | 5 Years |
1
Electricity cost savings pertain to when the light replaces existing older lighting. Savings are calculated based on the light operating 12 hours/day, 7 days/week at the highest available wattage for the light & the highest wattage it is specified to replace, at a utility rate of 12 cents/kWh. If lights are sold in a pack, cost savings is based on the total number of lights in the pack. Actual savings will vary depending on usage, replacement, and rates.
Use our energy savings calculator to calculate your own savings.