PECO Business Customers
We Help You Get Lighting for Less
To encourage energy-efficient lighting upgrades, PECO Ways to Save provides substantial incentives for qualifying lighting retrofits & replacements as well as occupancy and daylight sensors and advanced lighting controls.
Many companies aren't aware of these rebates or how to access them. Whether you could use new lights in a single office or across an entire industrial complex, or if you have commercial clients you'll be speccing or installing new lights for, ELEDLights can help you access every energy incentive available to the project.
ELEDLights Helped Commercial PECO Customers Save
$388,503.10
When you source your lights from ELEDLights, we can do all the legwork to get your instant discounts.
ELEDLights is a PECO Trade Ally
What Are PECO Ways to Save Incentives for Lighting?
Businesses, schools, hospitals, and other organizations, both public and private, are all looking to reduce their overhead and better manage their costs. One easy way to do that is through a lighting upgrade from old technology to new ultra-efficient lighting. Property developers can also benefit by including advanced lighting upgrades as part of building renovations.
Upgrading to efficient LED lighting doesn't have to be a hassle or expensive. In fact, end users can save in energy overhead while enjoying reduced maintenance costs for the life of the lighting. Savings can be even bigger when advanced lighting controls are part of the upgrade.
What many companies miss out on is the potential for sizable up-front savings through energy incentives programs
When you take advantage of energy efficiency incentives available to your project through PECO Ways to Save, you can save on not only the cost of your new lights but also on occupancy & daylight sensors and advanced lighting controls that bring you even more energy savings. PECO customers may even be eligible to save on the permanent removal of old fixtures as well.
Take control of energy use with ELEDLights & PECO Ways to Save incentives!
ELEDLights has helped local companies like yours access these energy efficiency incentives to offset the cost of lighting upgrades, at no additional cost to them. If your project qualifies for rebates, we can can help make submitting your applications—and getting your incentive—fast and easy.
What Projects Qualify for Incentives?
If you are installing lighting in a commercial building in the PECO service area, there is a good chance your project will be eligible for cost-saving rebates. PECO Ways to Save offers incentives for commercial, industrial and institutional customers who install high-efficiency lighting and energy-saving controls. If you're unsure if your project qualifies, reach out to us and ask. Our team puts together incentive discounts for local companies every day. We can get you an answer quickly and tell you how much you may save on the lighting and controls for your project.
Use one of the Get Started buttons above to tell us about your project—free of charge, no commitment required!
What's It Like to Get Incentives through ELEDLights?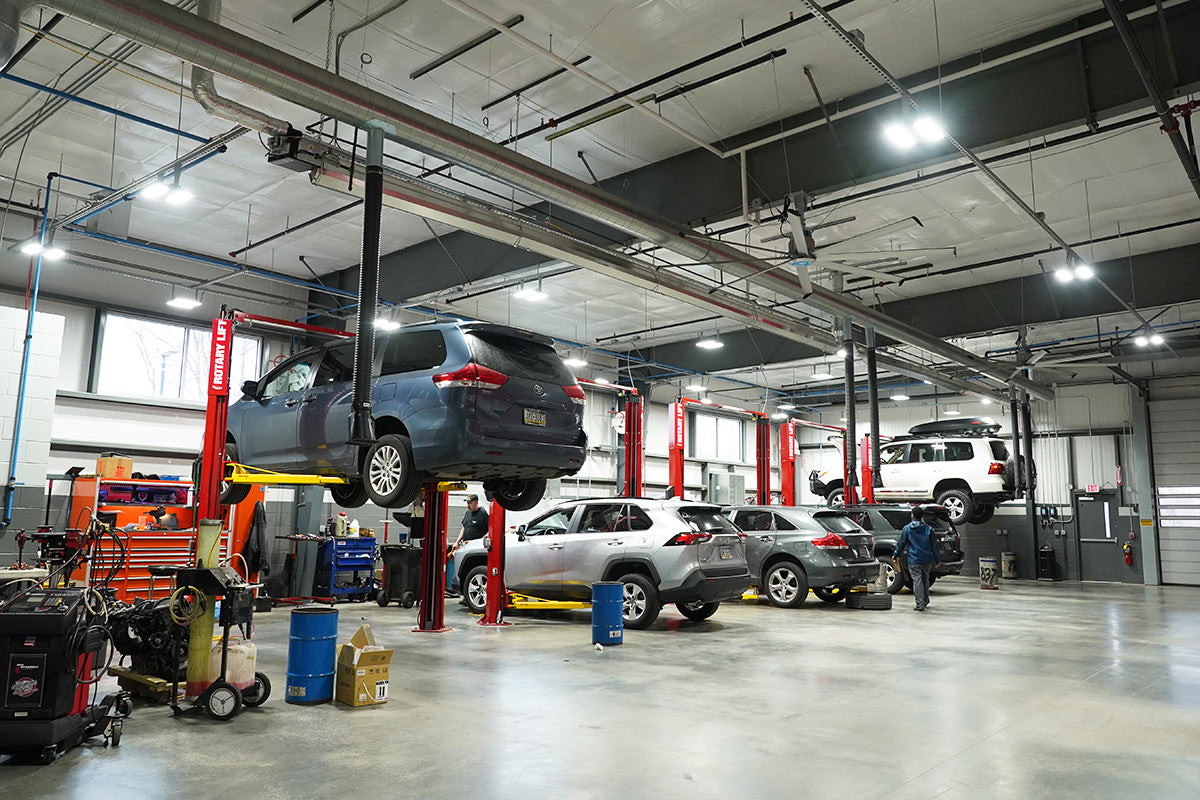 Team Toyota of Glen Mills, PA
Dealership Saves on Lighting Improvements
"PECO was offering financial incentives. ELEDLights literally did everything for me, to the point where when they sold me the lights, the credits were already on there. Just an absolute wealth of knowledge. I couldn't recommend them enough to anybody that's looking to do any sort of project, large or small."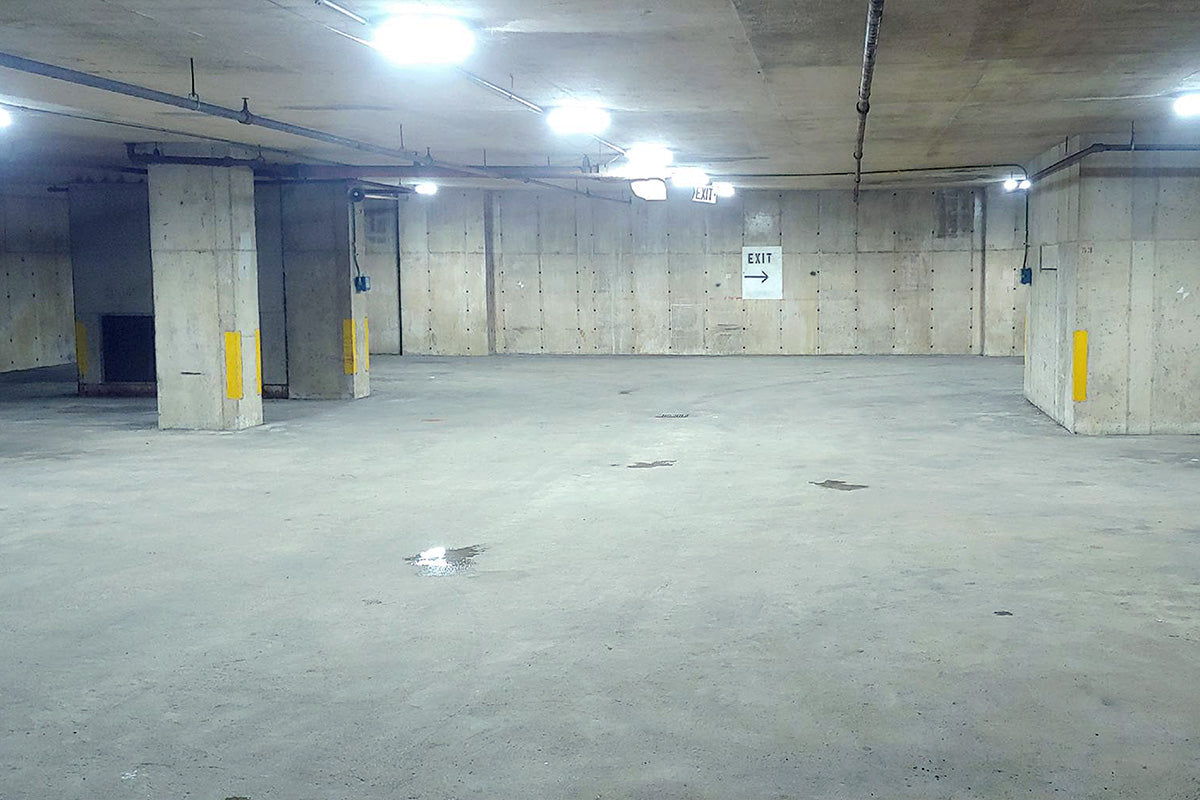 Iron Stone Real Estate Partners, Philadelphia
Parking garage upgrade saved $64,500 through PECO Ways to Save incentives
Iron Stone replaced 430 HPS canopy lights in a parking garage. The rebates we got them amounted to $64,500, leaving just $430 to be paid out of pocket for the new, energy-efficient fixtures. And the energy efficiency paid off too! After just 2 months, Iron Stone estimated they'd already saved more than a thousand dollars in energy costs.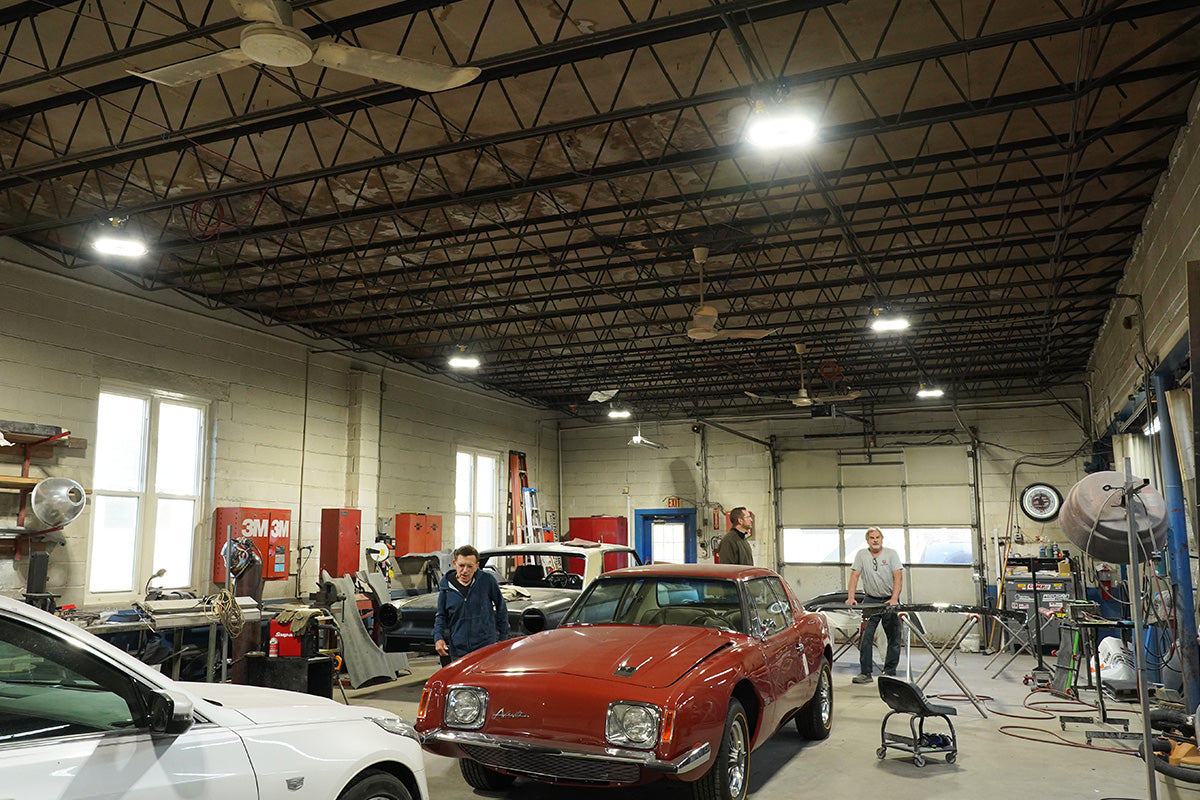 Kristoff's Classic Cars of Horsham, PA
$8 Lighting Upgrade for Car Bay
When Tom Kristoff upgraded 8 lights in the car bay with LED lights, we were able to save him 99% of the fixture costs by filing for the utility incentives available to him. Total bill: $8 + tax.
What Kinds of Lights Are Available?
Here's just a sampling of high and ultra-high efficiency ELEDLights lighting products eligible for big financial incentives through PECO Ways to Save:
Is your business serviced by a different utility provider? We can still help!
The latest information on PECO solutions and incentives for commercial customers is effective June 1, 2022. Qualifying equipment is subject to the specifications, terms and conditions outlined in the program application and application manual for Phase IV. Incentives are available until May 15, 2026, or while funds last. Learn more about PECO's program at peco.com/business