LED Street, Road & Pathway Lighting
FREE SHIPPING & Risk-Free Returns
Commercial LED Lighting for Streets & Pathways
Reliable, long-life, low-energy-cost lighting provides visibility for drivers and pedestrians alike on roads, streets, alleys, industrial drives, campuses, parks, pathways & more. Increase property security as well. These lights are low maintenance and high efficiency.
Our LED lighting experts are ready to assist. Reach out today with your street lighting, roadway lighting, and pathway lighting needs.
Call 215.355.7200 or Text 267.266.8330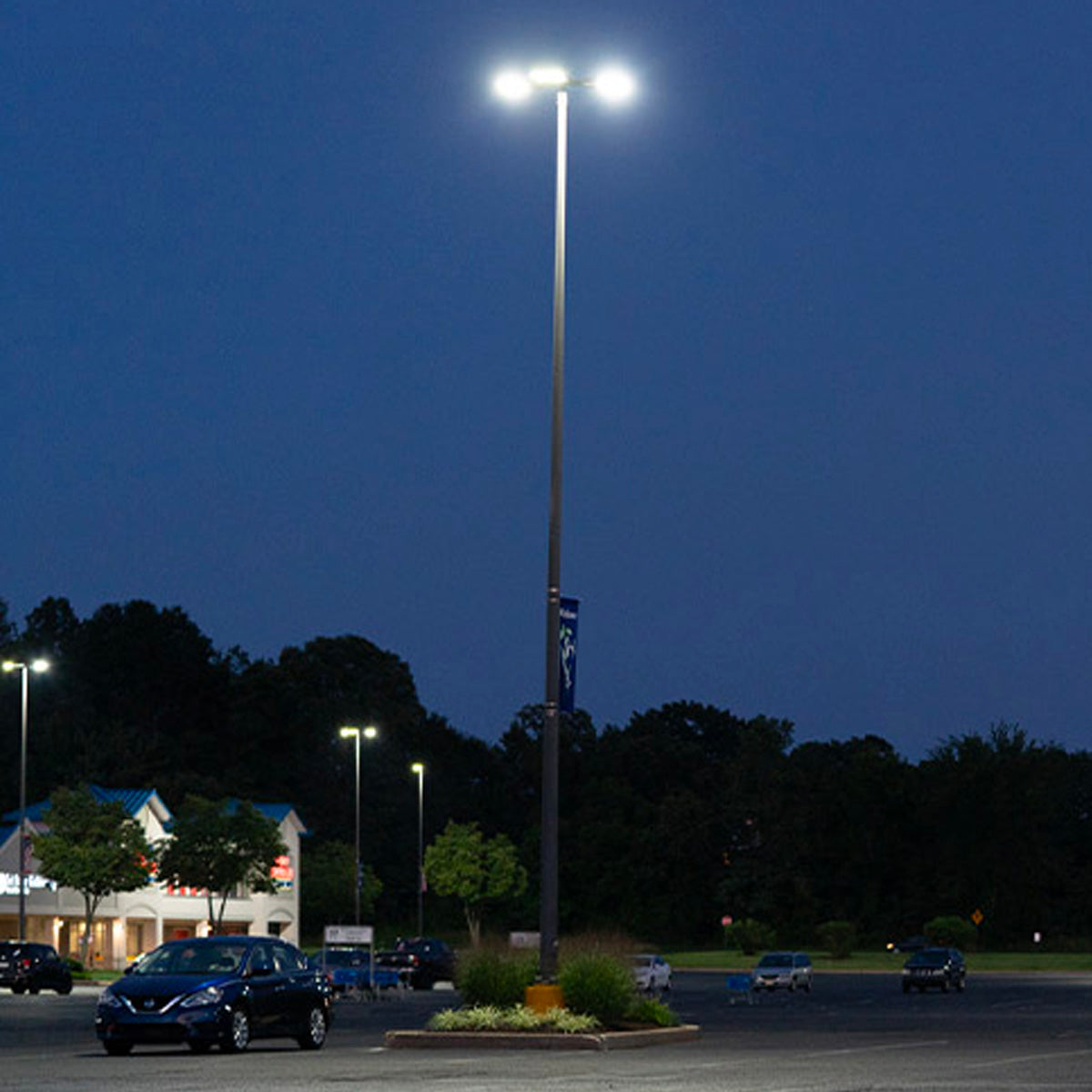 Need Poles?
For poles for your new street or post lights, check out our steel and aluminum pole options—and request a quote for your project.
LED Pathway and Roadway Lights
Proper lighting is a key aspect of nighttime safety for drivers and pedestrians, but power-hungry exterior lights can be a drain on your energy bill, especially metal halides. LED alternatives cut energy use in half for big savings. That's why we're proud to offer LED streetlights, post lights, bollards, and retrofits that provide the amount of illumination necessary to keep people safe outside of your property. If you don't see the light you need, get in touch! We have access to much more than you see here.