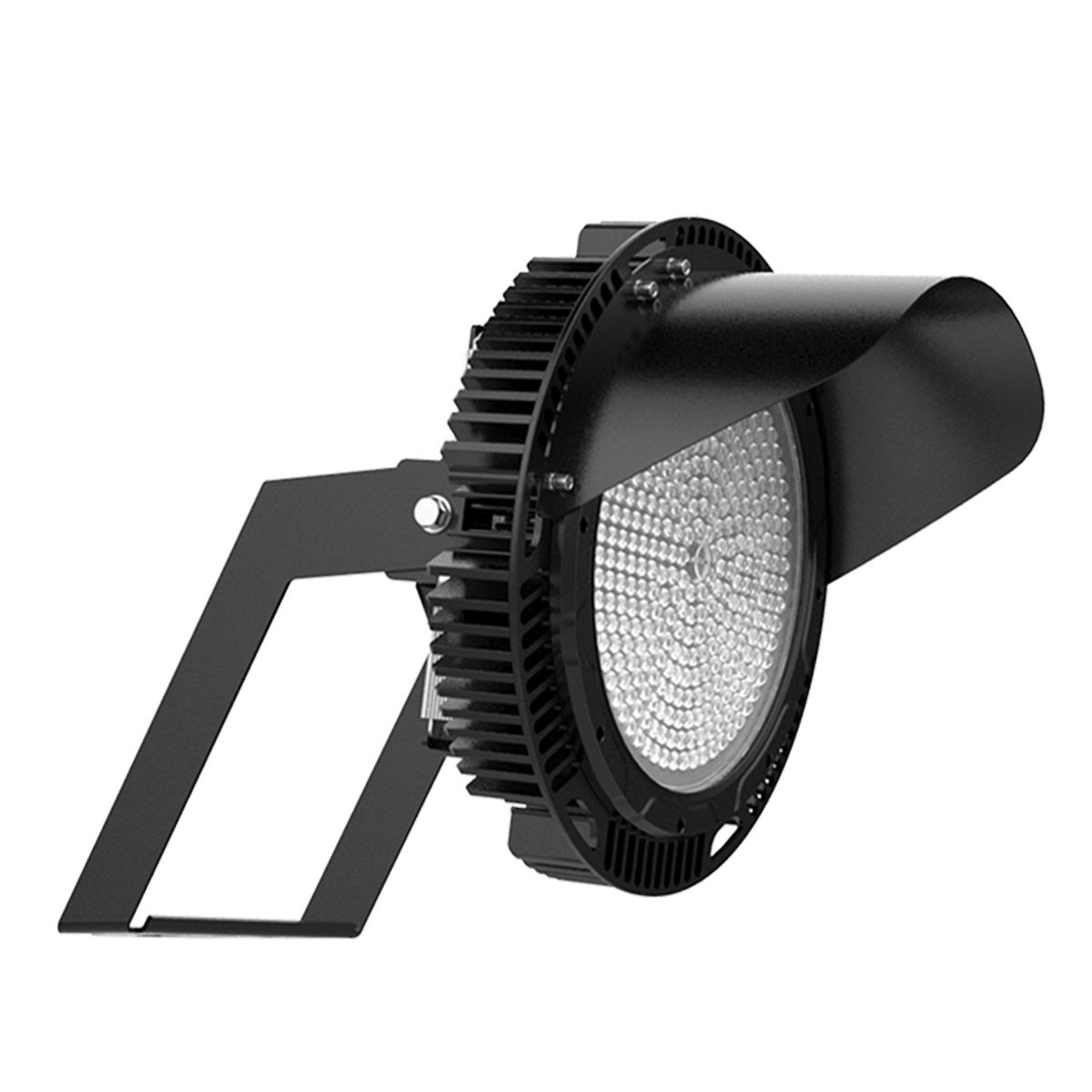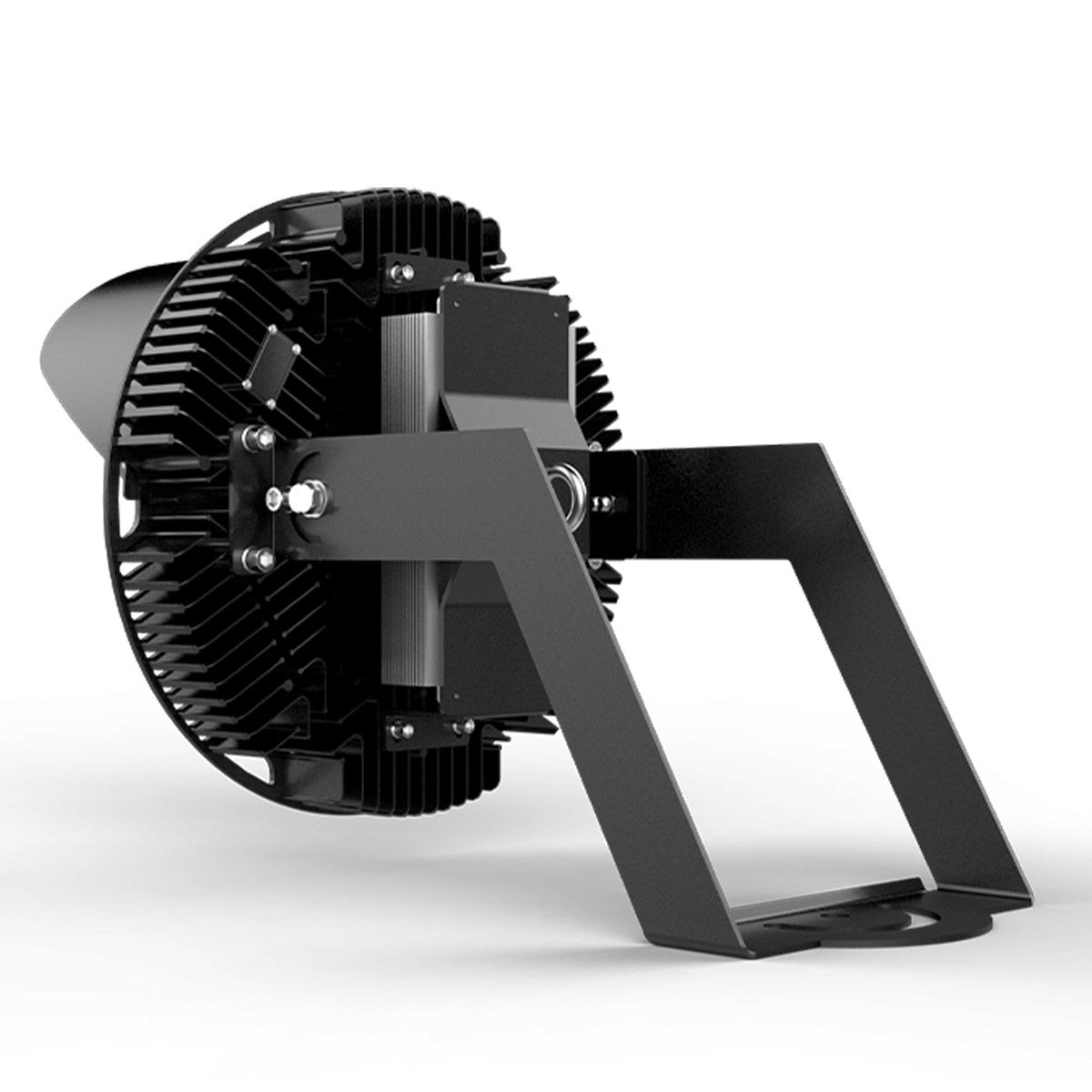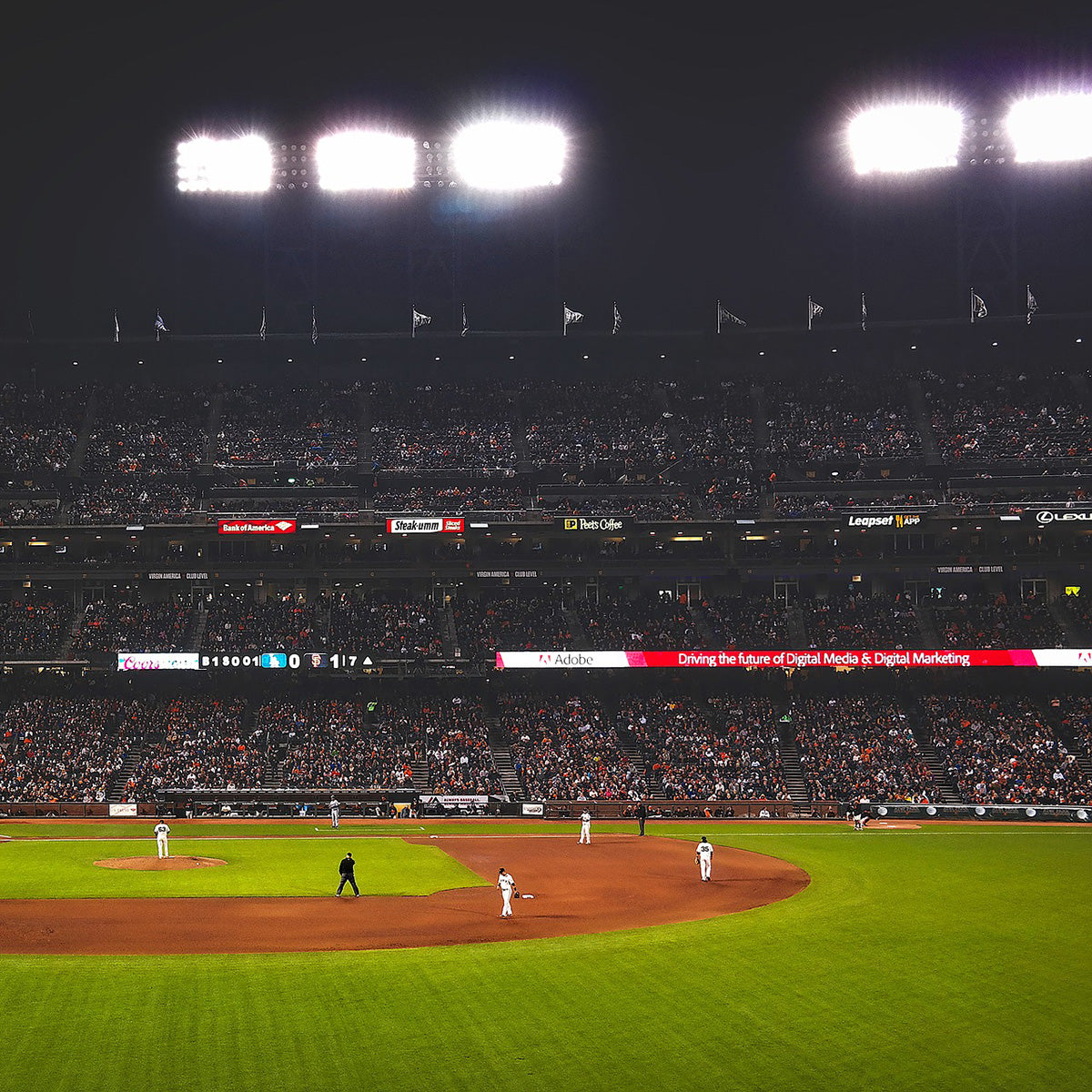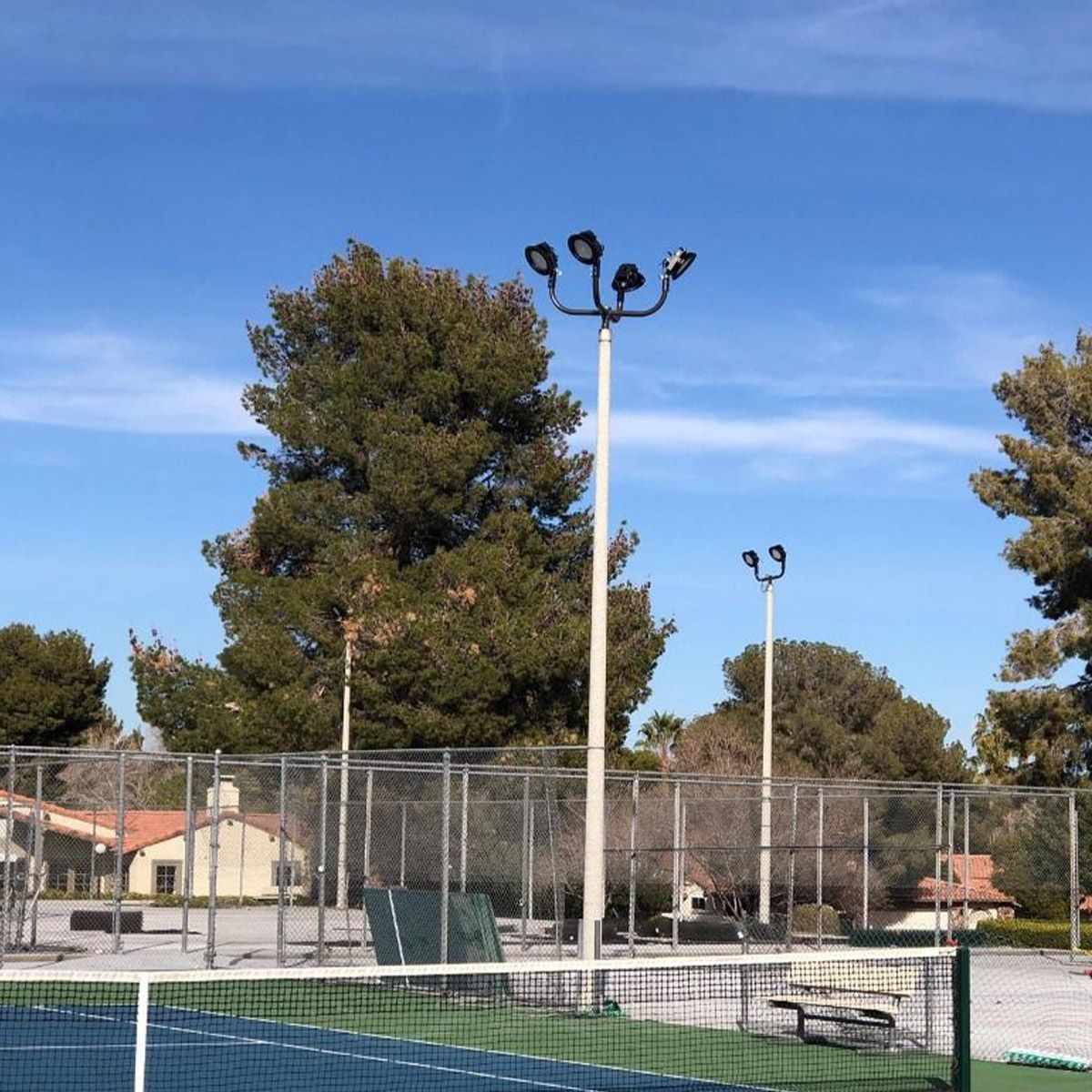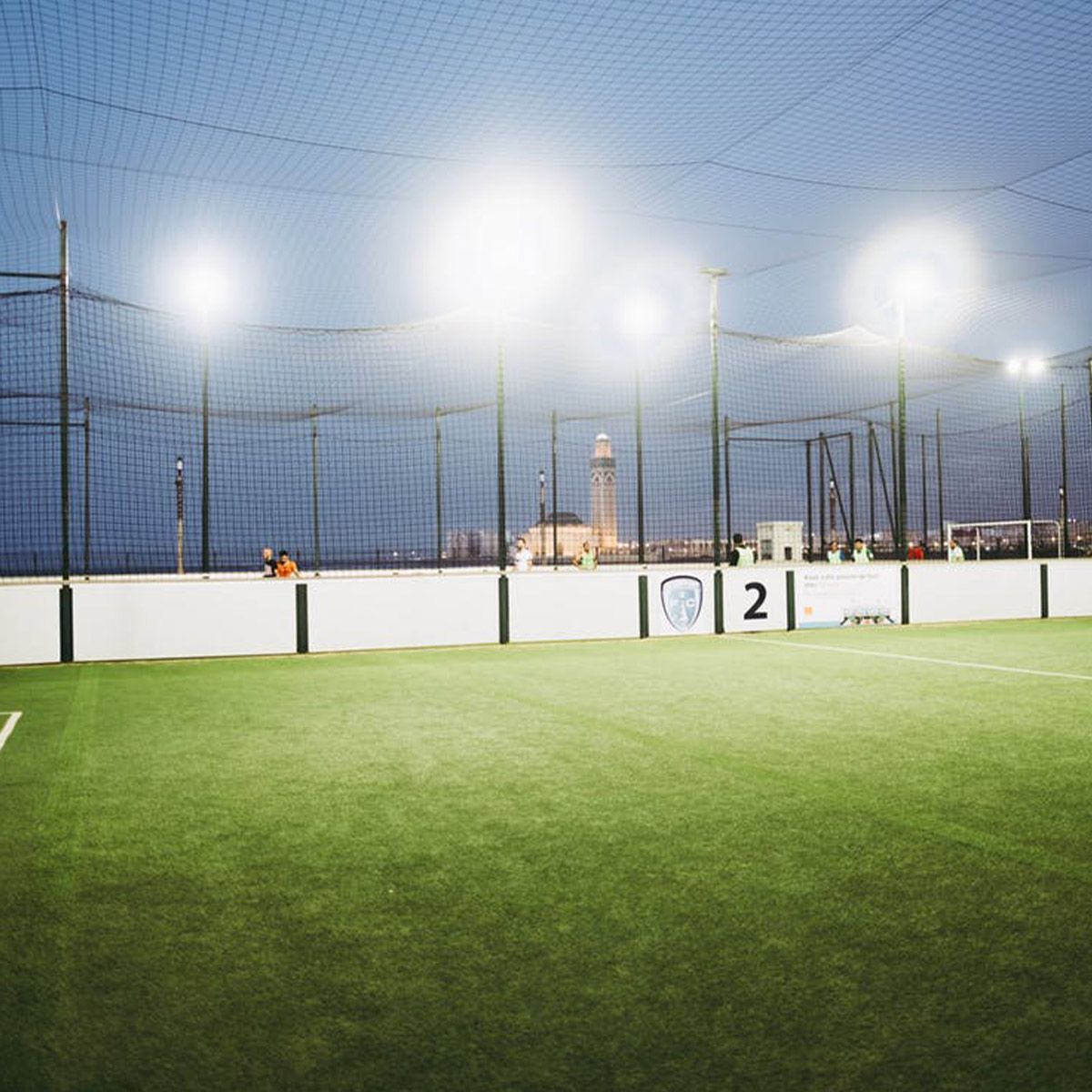 High Power LED Flood Light
Annual energy savings (est)1: $733/light
Replaces 1500W or 2000W
160 lm/W efficacy

5000K / Wide 120° Beam
Rebate Eligible & ETL Listed
Extreme Brightness for Large-Scale Outdoor Applications
For applications requiring maximum light output, our high power UHDF series of LED floodlight fixtures provide extremely high lumens at a very high efficiency, so that you get all the light you need without the heavy light bill.
Select the 450W for 72,000-lumen output equivalent to 1500W metal halide or high pressure sodium, or the 600W for a whopping 96,000 lumens equivalent to 2000W. These lights last more than twice as long as metal halide or HPS, with a slower light decay curve as well. You sacrifice no light quality with these LED fixtures.
These high output flood lights are ideal for a wide variety of large-scale outdoor applications, including:
Sports stadiums and fields • Large outdoor venues • Large parking lots • Road and dam construction • Crane and rigging lighting • Quarries • Airport runways, aprons, and cargo areas
We even have one customer using them for missile and bomb tests. The ability to adapt the fixture to a tighter beam angle with easy-install optics lenses allowed them to place the flood lights safely away from the explosions while still flooding the area with light.
Quality Built, Fully Supported
With a wide operating temperature range, these lights can be safely used in cold and hot environments without reducing the lifespan. IP65-rated housing protects internal components from rain, winds, and dust.
The lights come standard with a broad-coverage 120° beam angle that can easily be converted to 60° or 30°, for applications that require a tighter beam, using an inexpensive accessory lens.
Plus you get a 5-year warranty backed by ELEDLights' responsive customer support team.
Order your high-output LED flood lights today.
Wattage(s)
450W, 600W
Replaces Wattage(s)
1500W, 2000W
Light Output
450W: 72,000 lumens
600W: 96,000 lumens
Luminous Efficacy (lm/W)
160 lm/W
Average Lamp Life
50,000 hours
Color Temperature(s)
5000K
CRI
>70
Dimming
0-10V
Beam Angle
120°
Enclosure Rating
IP65 (Protected against dust and low-pressure jets of water)
Light Type
Wired Fixture
Input Voltage
100-277VAC
Temperature Rating
-30°C to +50°C (-22°F to +122°F)
Housing Material
Aluminum alloy
Housing Color
Black
Qty in Package
1
Dimensions
Φ454×244mm (Φ17.87"×9.61")
Weight
Approx. 25 lbs.
Certification
DLC 5.0, ETL
Warranty
5 Years
1
Electricity cost savings pertain to when the light replaces existing older lighting. Savings are calculated based on the light operating 12 hours/day, 7 days/week at the highest available wattage for the light & the highest wattage it is specified to replace, at a utility rate of 12 cents/kWh. If lights are sold in a pack, cost savings is based on the total number of lights in the pack. Actual savings will vary depending on usage, replacement, and rates.
Use our energy savings calculator to calculate your own savings.
Accessories for High Power LED Flood Light