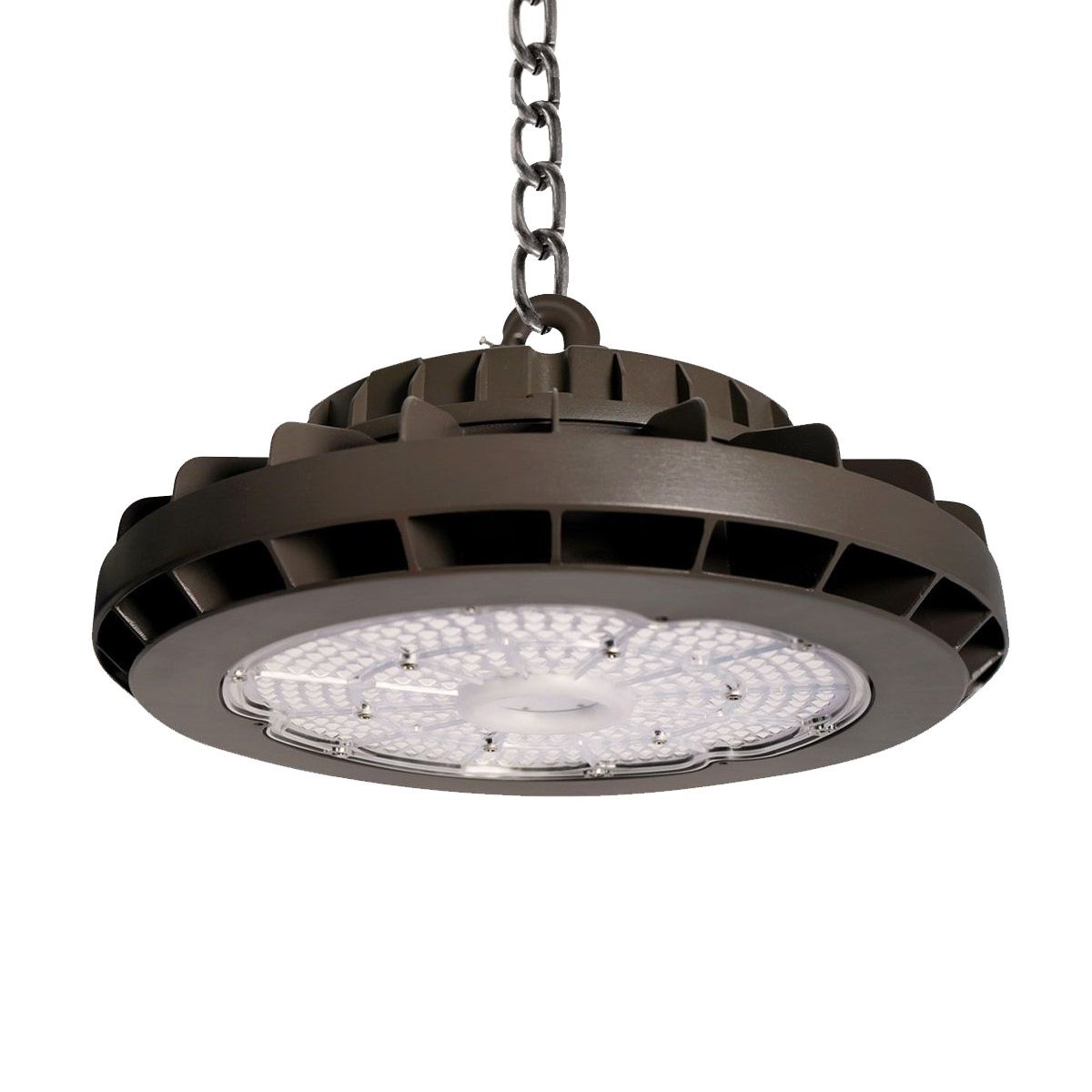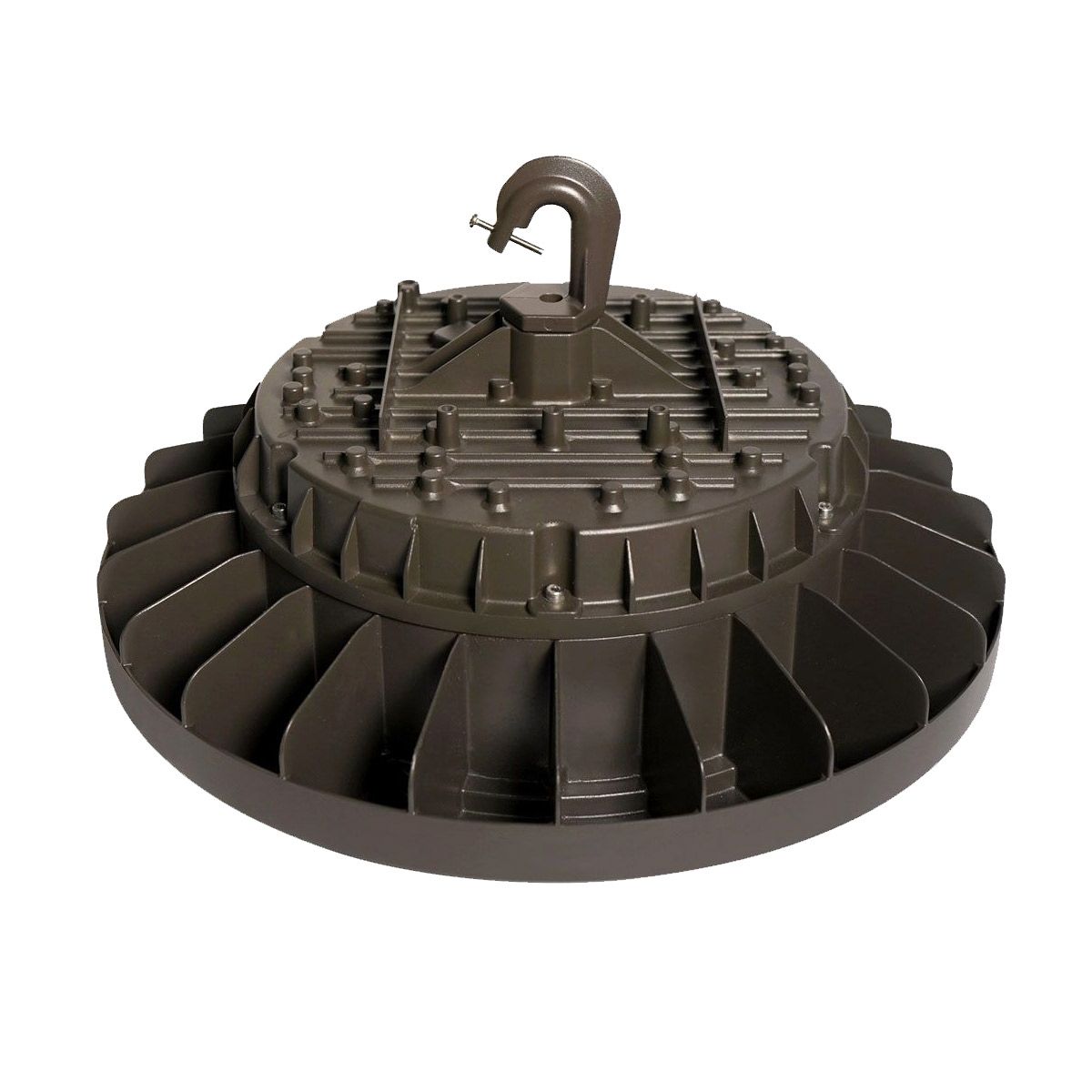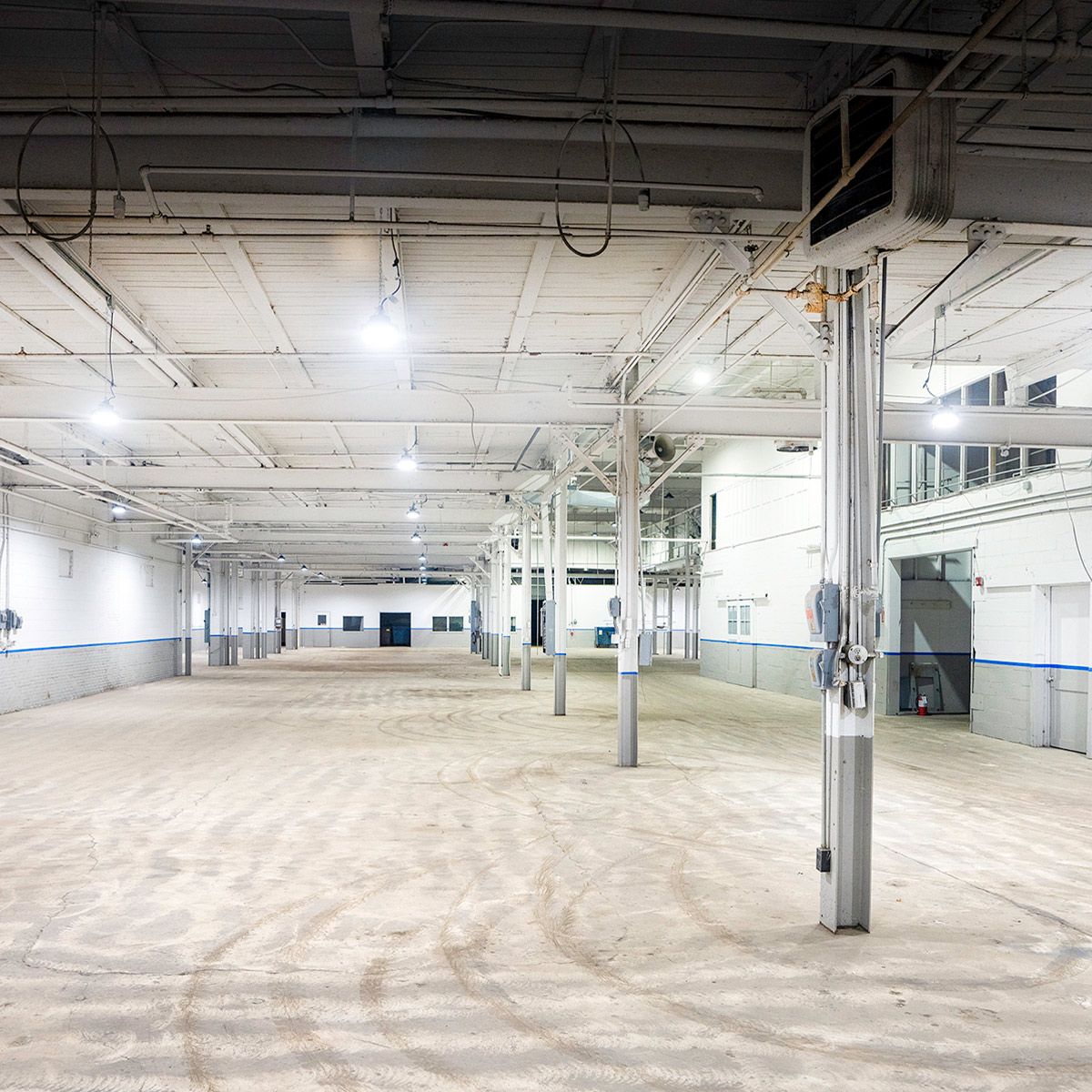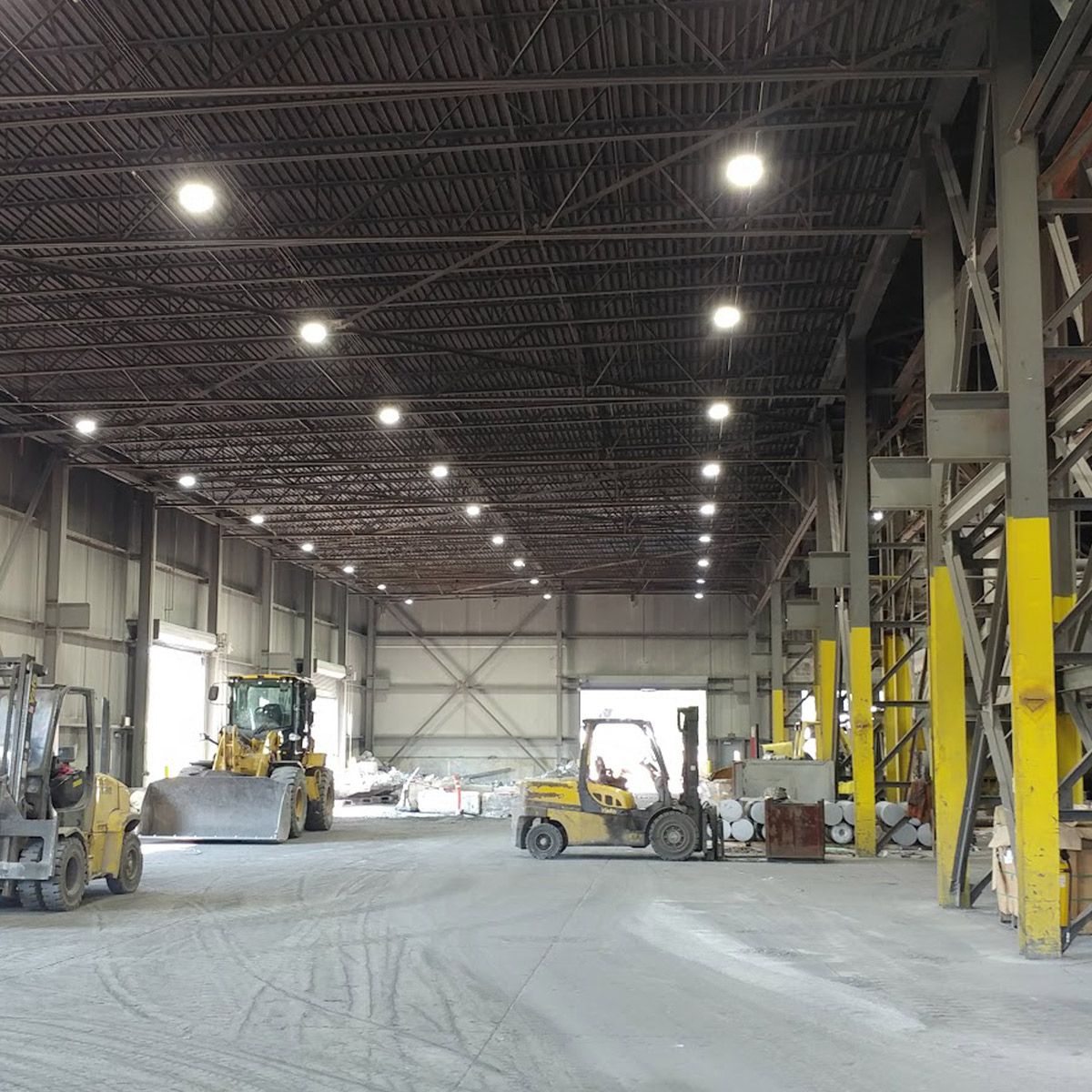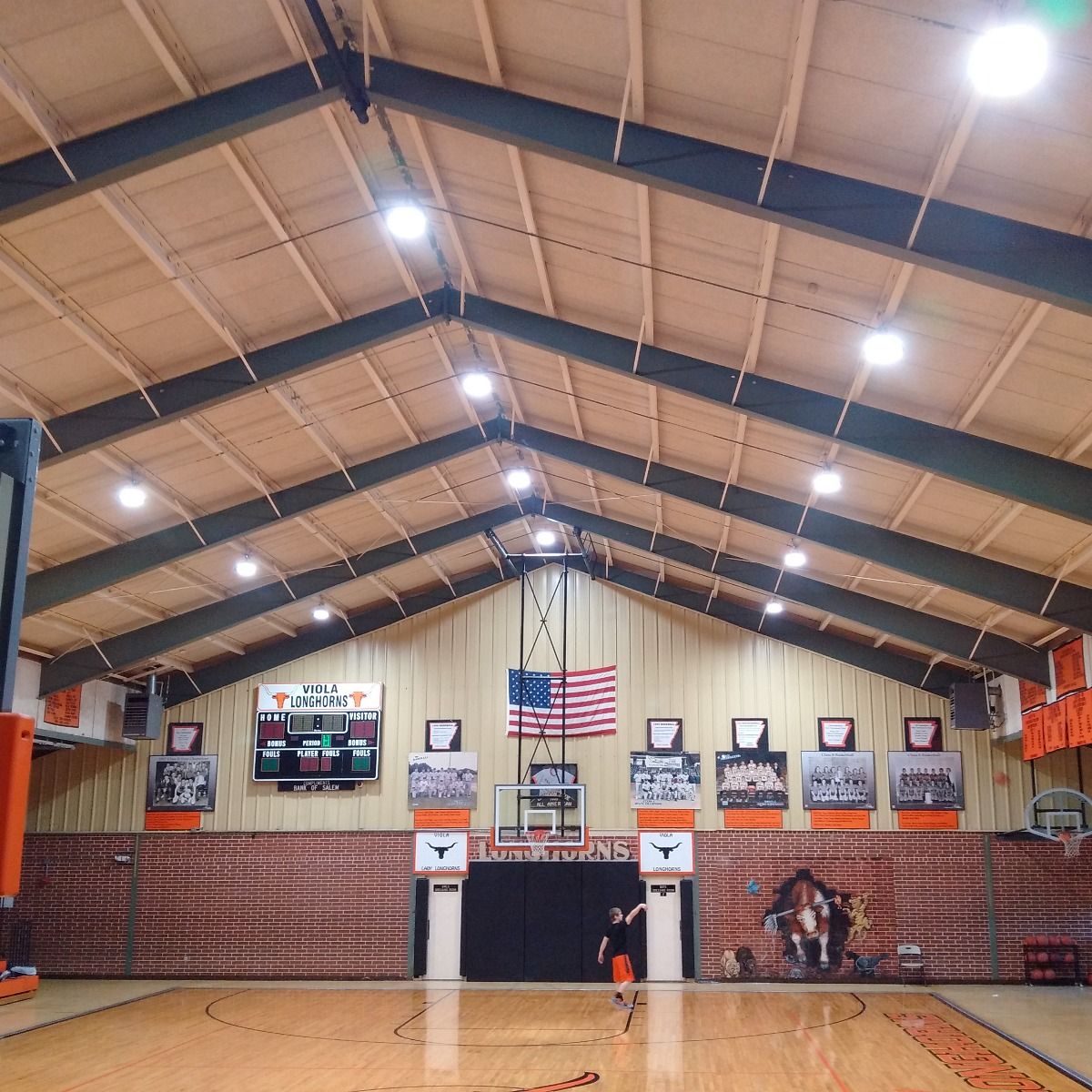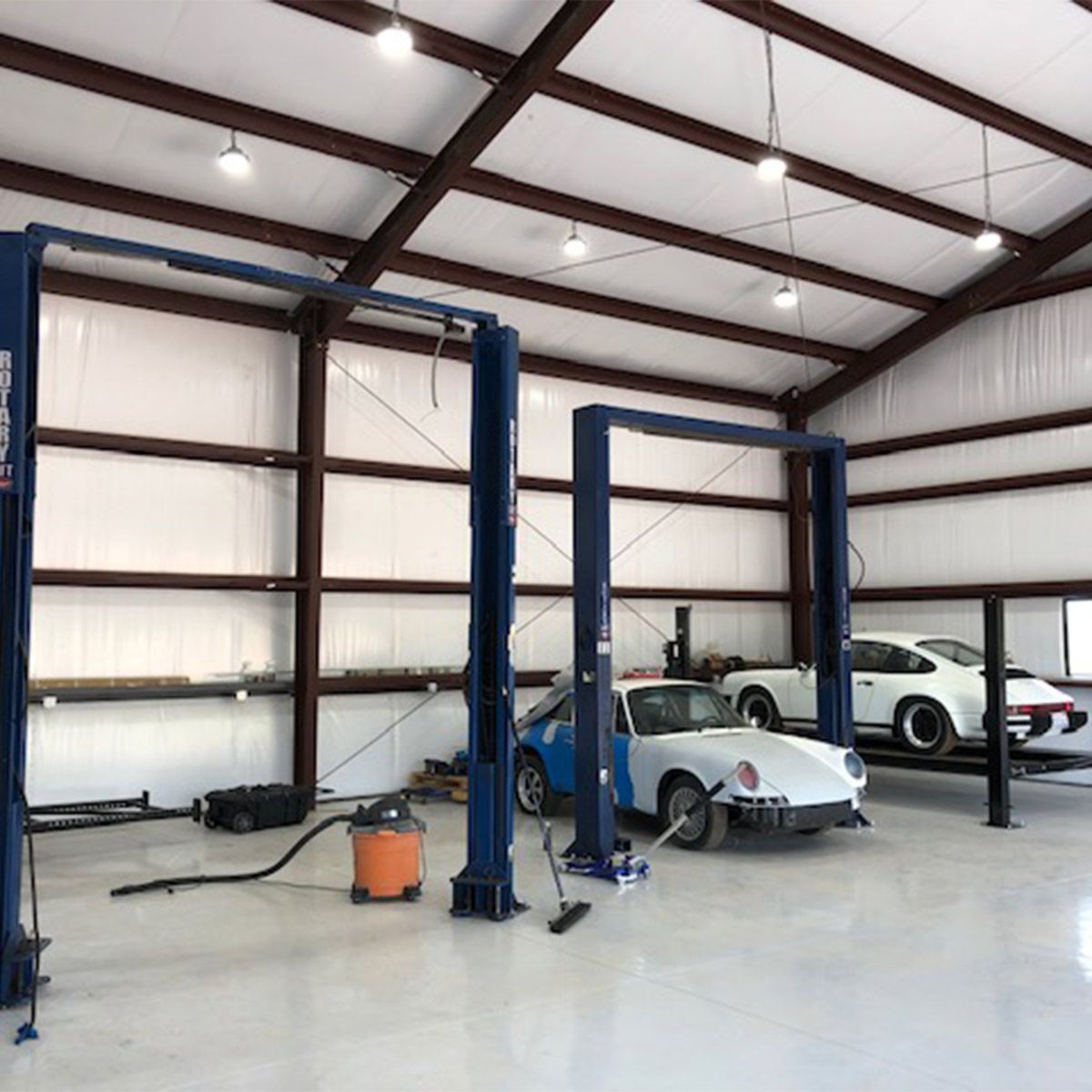 LED High Bay
Color Temperature:
Natural White (4000K)
Annual energy savings (est)1: $288/light
Replaces 250W, 400W, or 750W
19,400 to 29,800 Lumens / 144 lm/W

Rebate Eligible & UL Listed
5-Year Warranty
Whether you're lighting a commercial, industrial, athletic, or retail space, this series of LED high bay luminaires will not disappoint. Versatile, energy efficient, and built to last, these lights are a smart investment for any business.
Illumination equivalent to metal halide lamps at a third of the power consumption
Wide coverage 120-degree beam angle ensures every corner of your space is well-lit
Connect the lights to a dimming controller for fine control over your illumination levels and energy usage
Crafted from a robust aluminum alloy and tempered glass lens for durability.
Durable IP65-rated enclosure protects against dust and low-pressure water jets
Rebate eligible: get money back when you upgrade from less efficient lighting to this 146 lm/W LED high bay
Available in three wattages and two color temperatures
Suitable for distribution centers, factories, gymnasiums, barns, service bays, commercial laundries, airports, aircraft hangars, and more
CRI of 80 combined with 4000K color temperature option allows it to be used in retail stores and restaurants as well
Manufactured with quality components and to exacting standards, and backed by a 5-year warranty, this is a reliable, durable, all-purpose high bay that will elevate any facility it's installed in. Order yours today.
Wattage(s)
135W, 175W, 200W
Replaces Wattage(s)
250W, 400W, 750W
Light Output
135W: 19,400 lumens
175W: 25,600 lumens
200W: 29,800 lumens
Luminous Efficacy (lm/W)
144 lm/W
Average Lamp Life
50,000 hours
Color Temperature(s)
4000K, 5000K
CRI
80
Dimming
0-10V
Beam Angle
120°
Enclosure Rating
IP65 (Protected against dust and low-pressure jets of water)
Light Type
Wired Fixture
Input Voltage
100-277 VAC
Temperature Rating
-40°C to 55°C / -40°F to 131°F
Housing Material
Aluminum Alloy & Tempered Glass
Housing Color
Bronze
Qty in Package
1
Dimensions
9.16" x 5.8"
Weight
10.39 lbs, 10.86 lbs, 10.87 lbs
Certification
DLC 5.1, UL
Warranty
5 Years