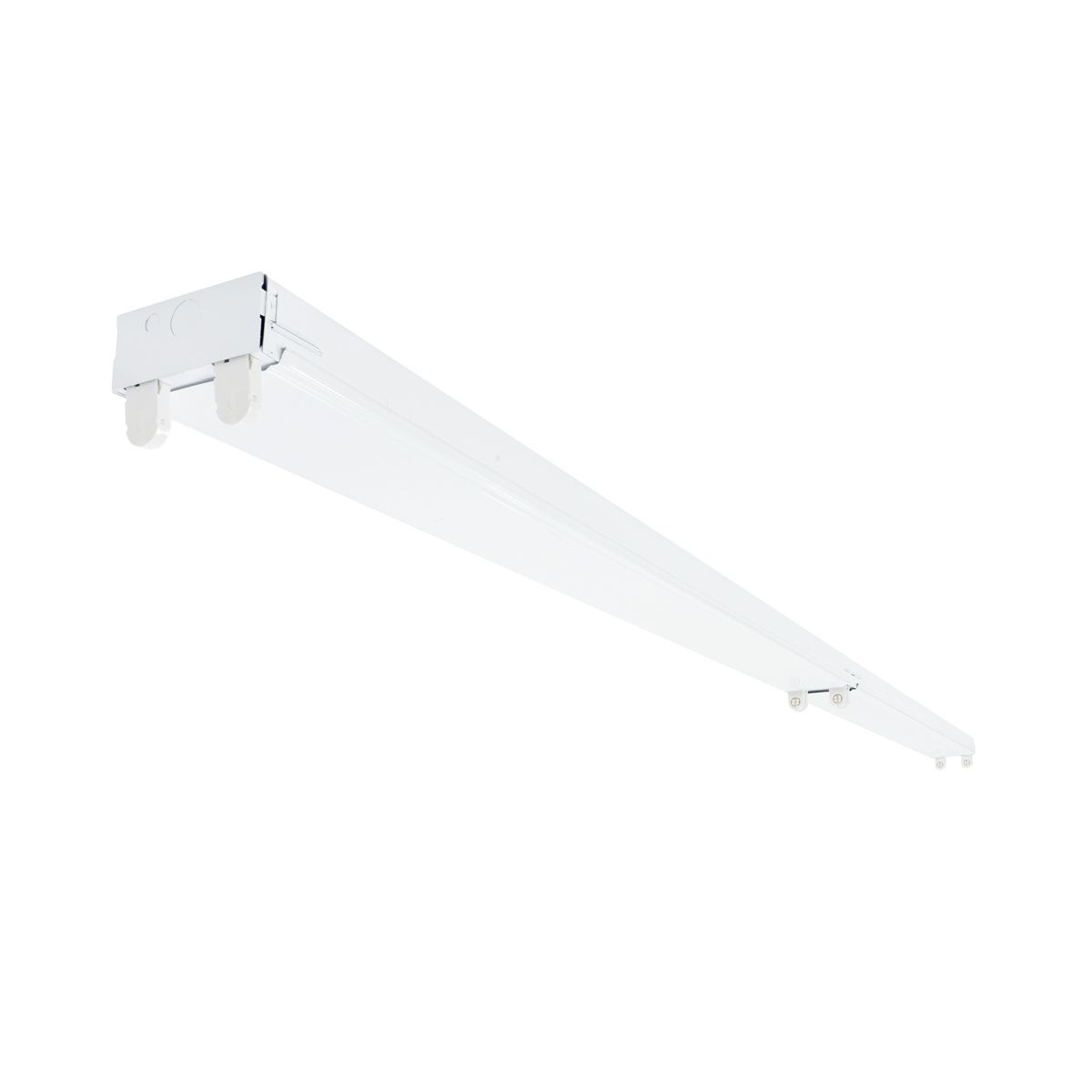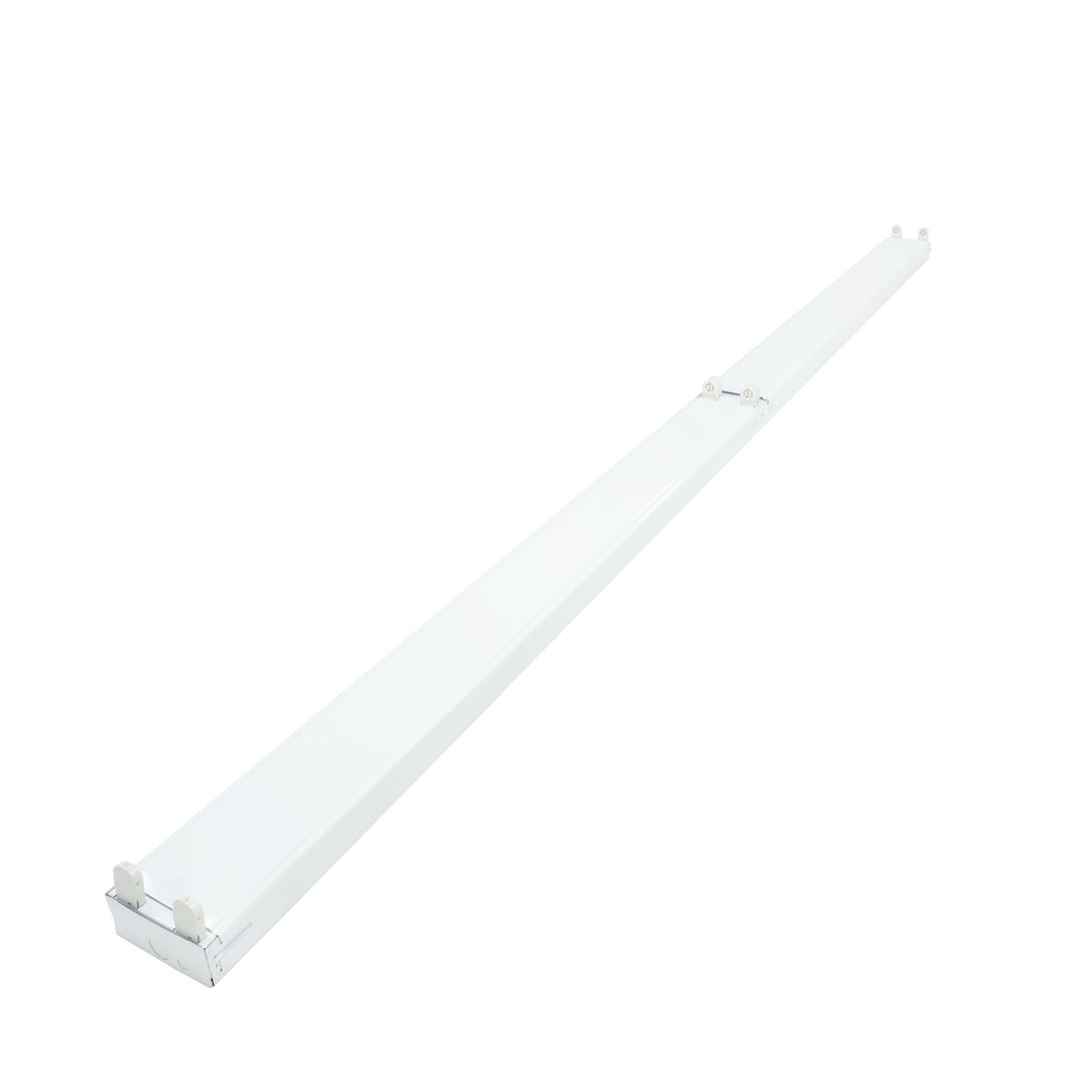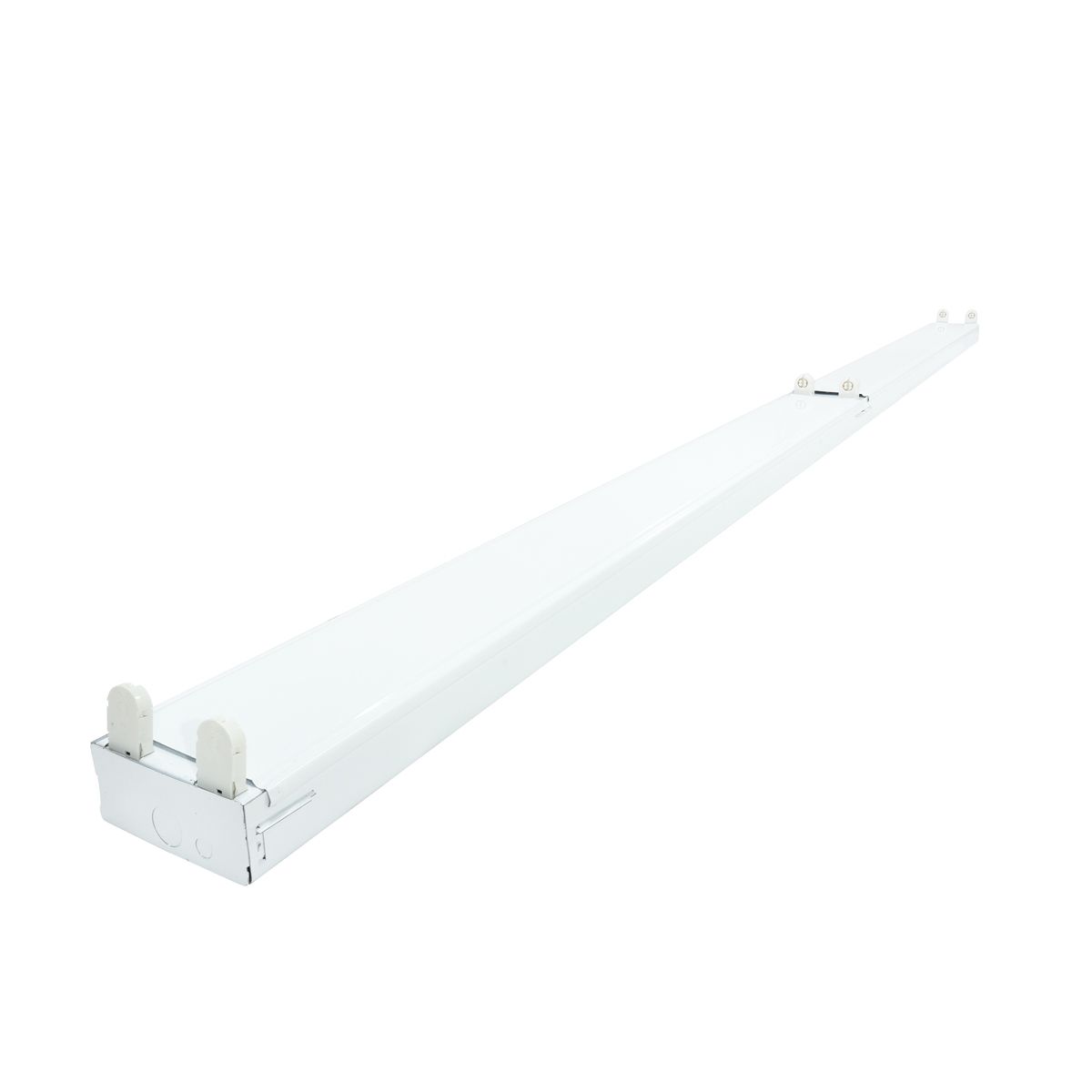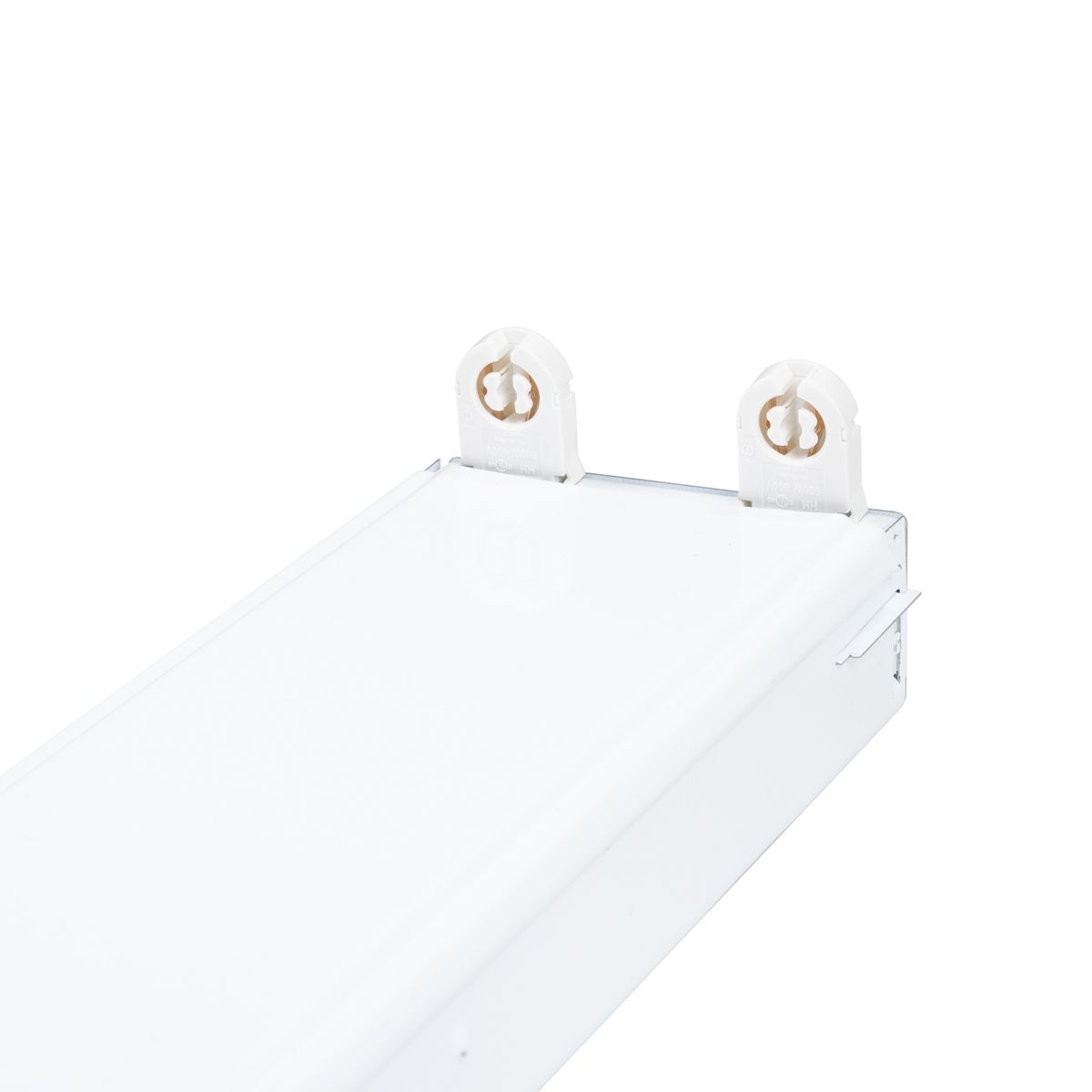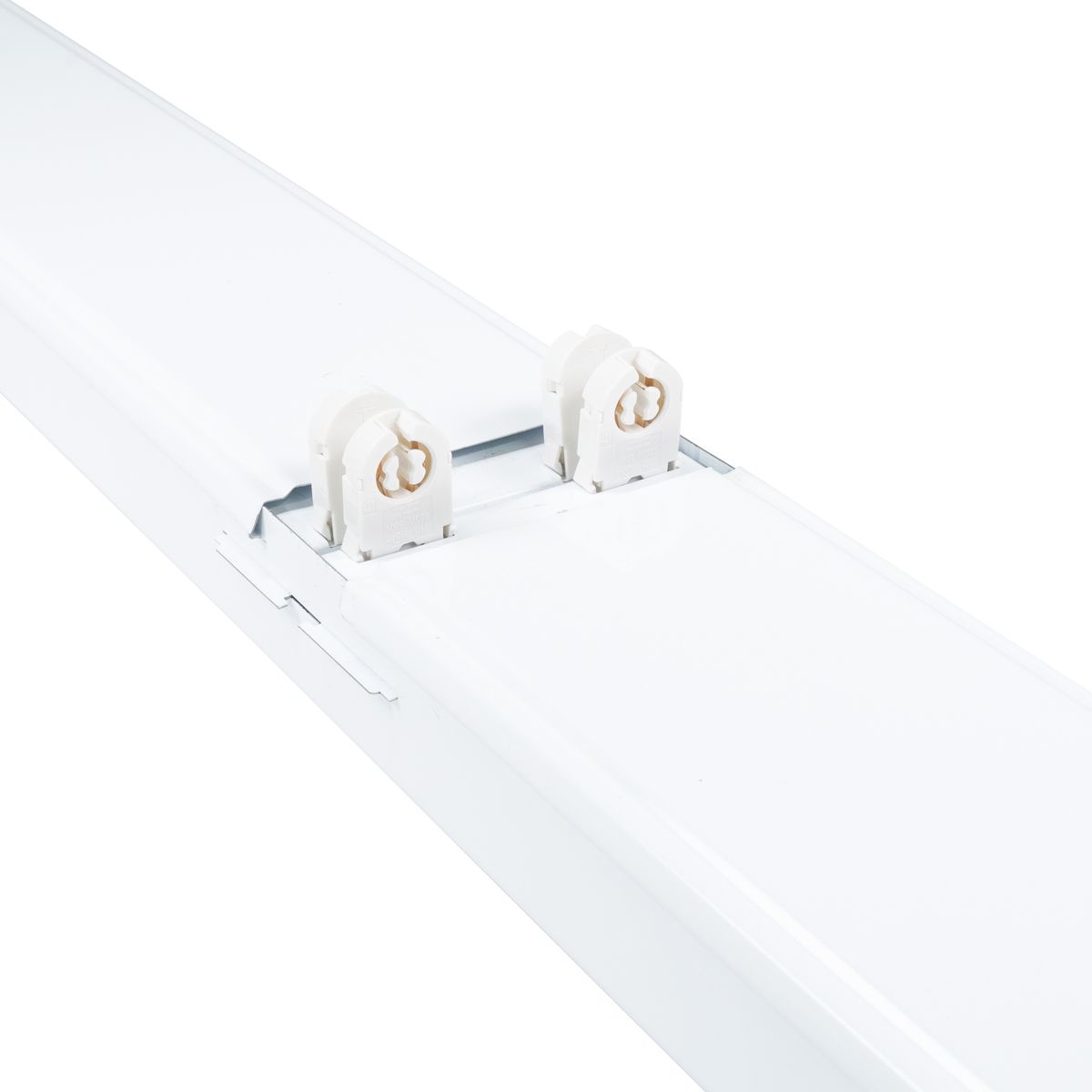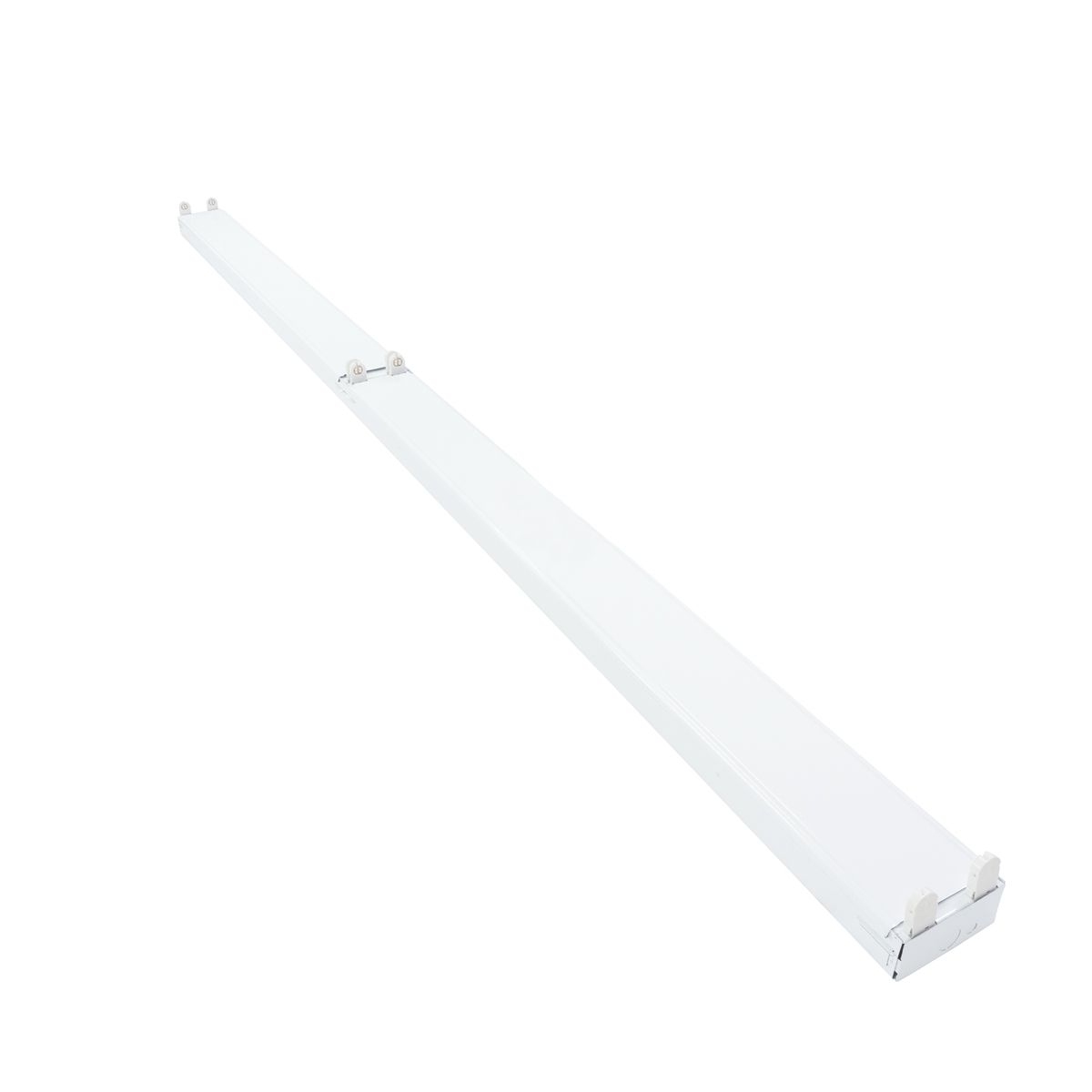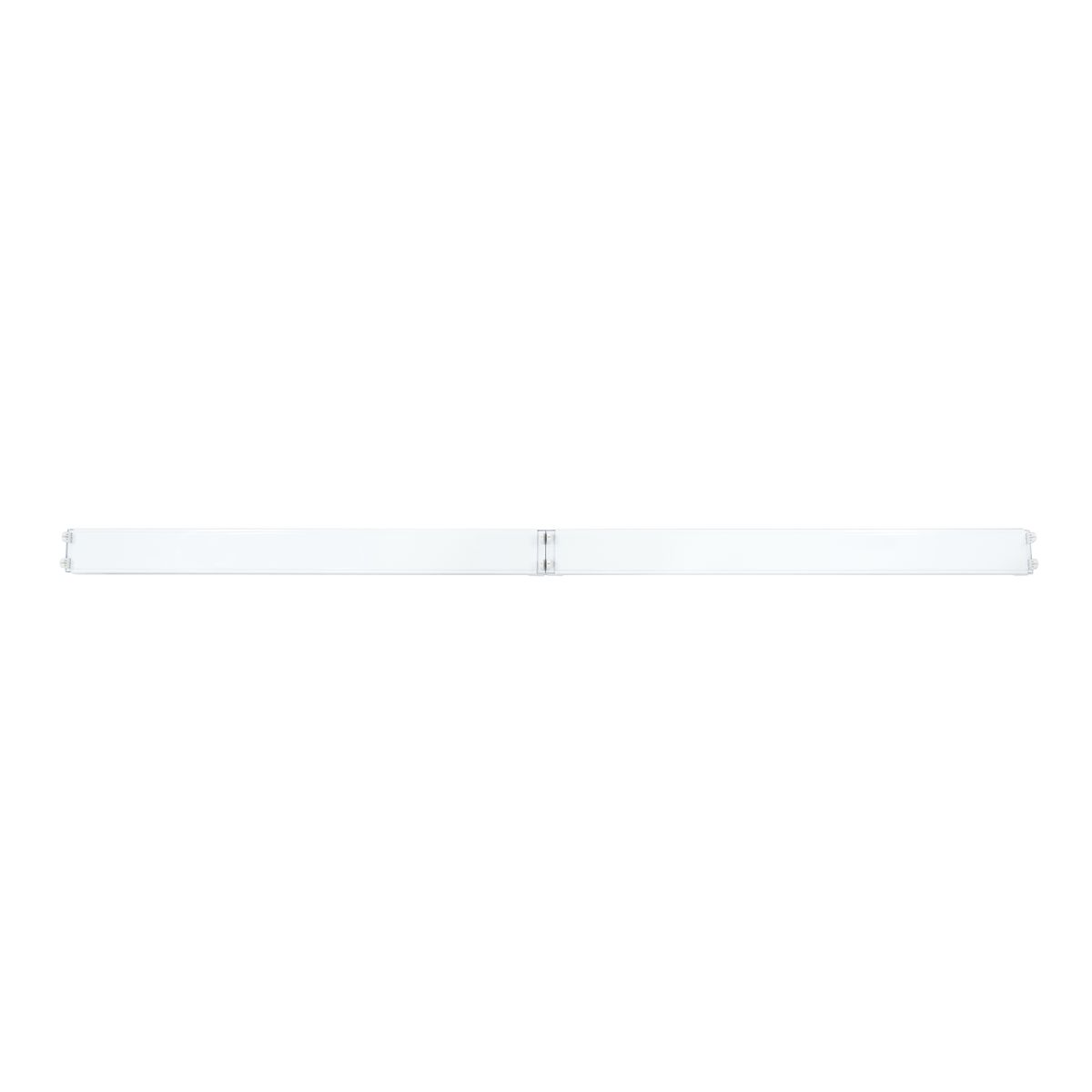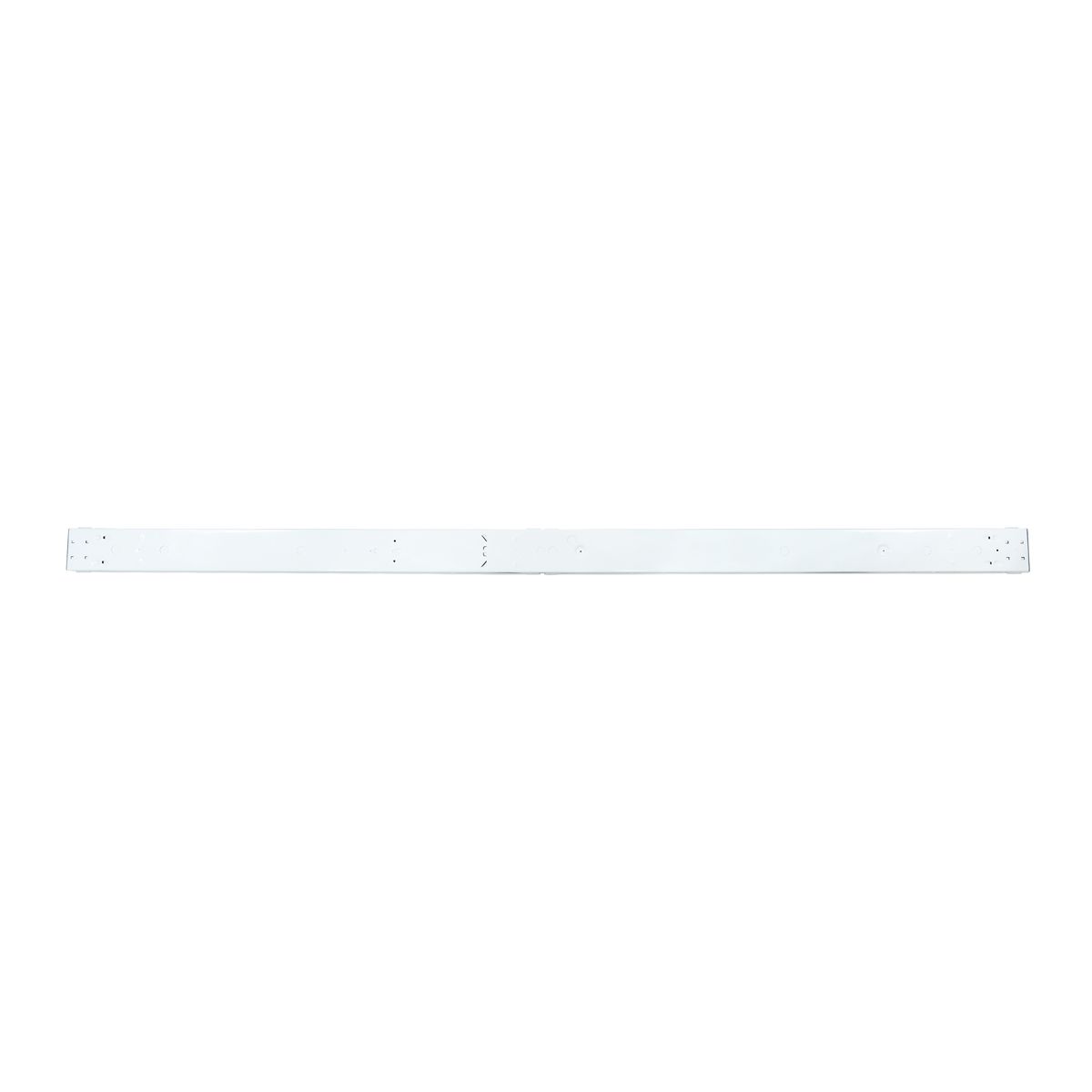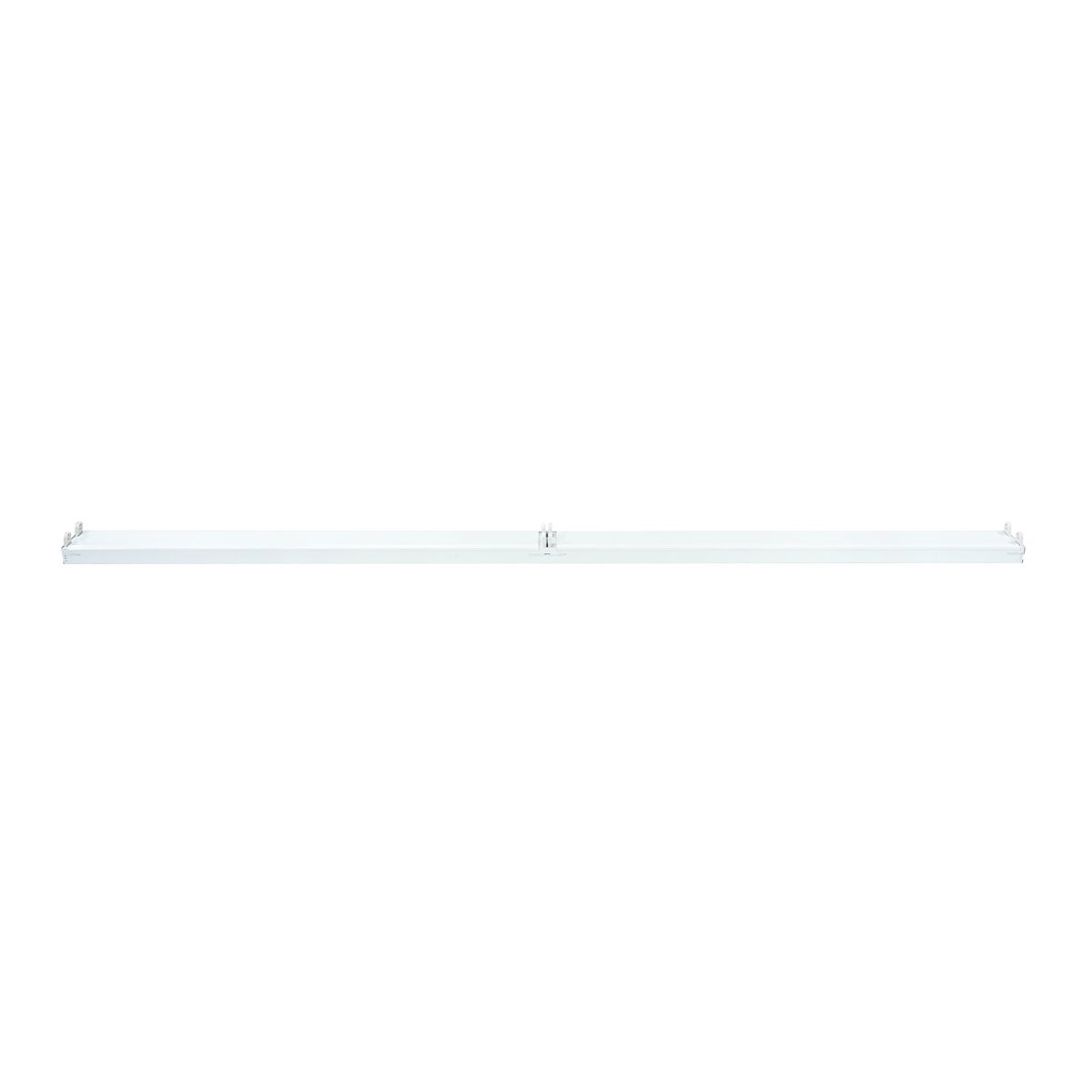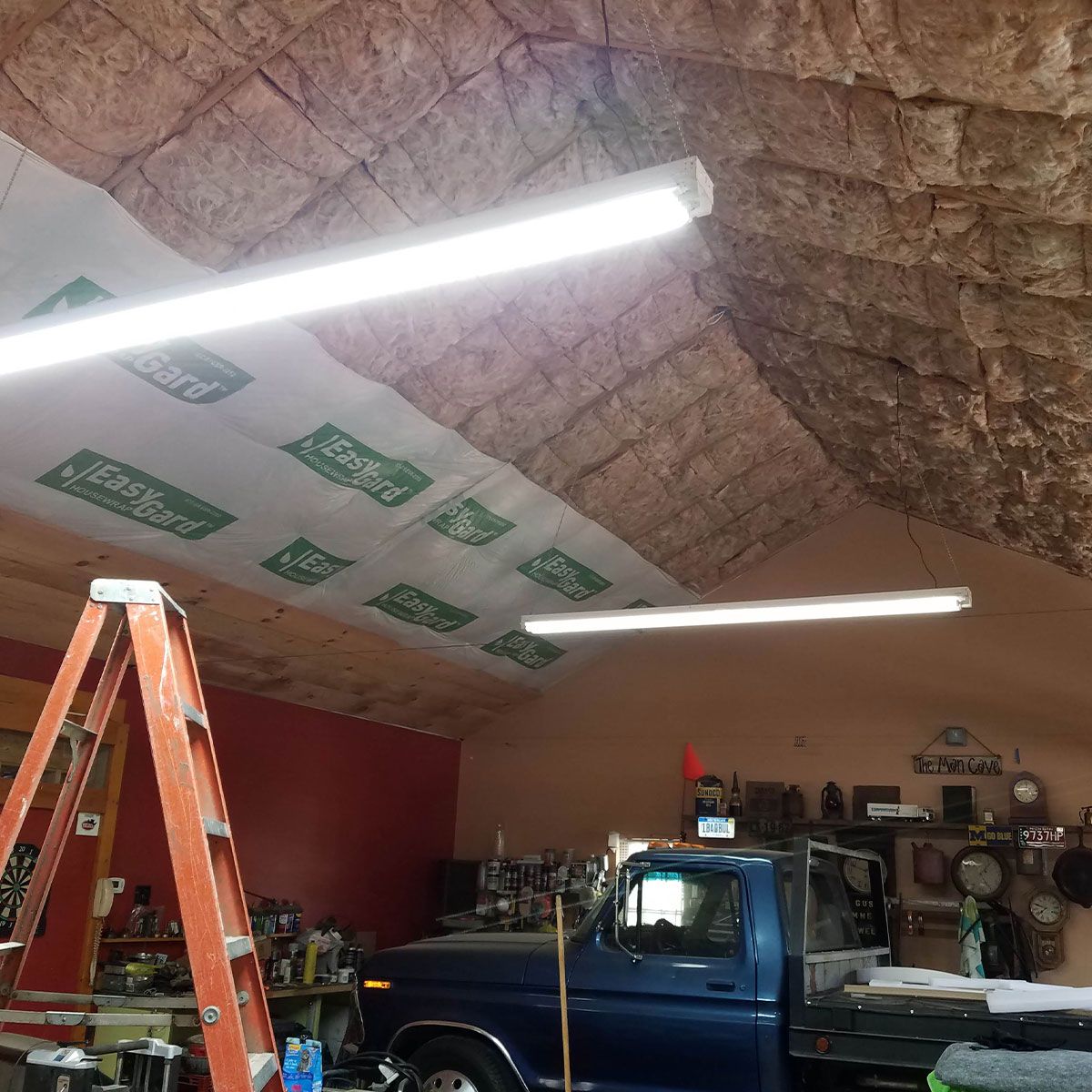 8ft LED Ready T8 Fixture for Four 4ft LED Lamps - Double End Power | Pack of 2
Get the same light coverage as a two-tube 8ft fixture plus enjoy the utility rebates, bringing down the cost of your lighting investment.
This 8ft LED-ready linear fixture holds four 4ft LED tubes, two on each side, to give you eight linear feet of lighting while allowing you to take advantage of utility rebates that 4ft tube lights qualify for.

These commercial-grade linear lighting fixtures feature enamel-coated steel for durability, wiring knockouts for easy installation, and endcaps that double as connectors so you can install the fixtures in continuous rows. Fixtures can be mounted to the ceiling or suspended.
| | |
| --- | --- |
| Light Type | Wired Fixture |
| Dimensions | 2.75" wide x 1.8" high x 96" long |