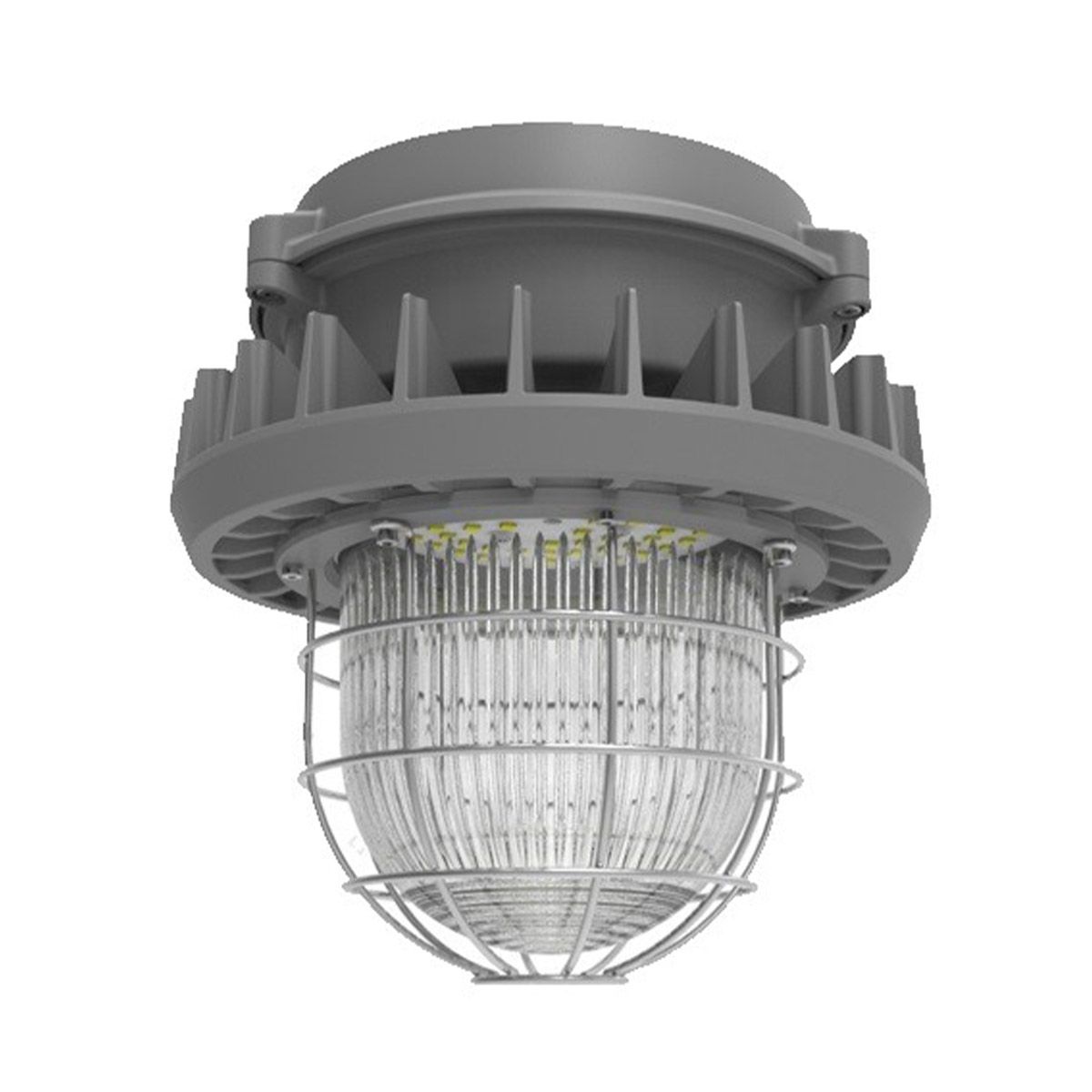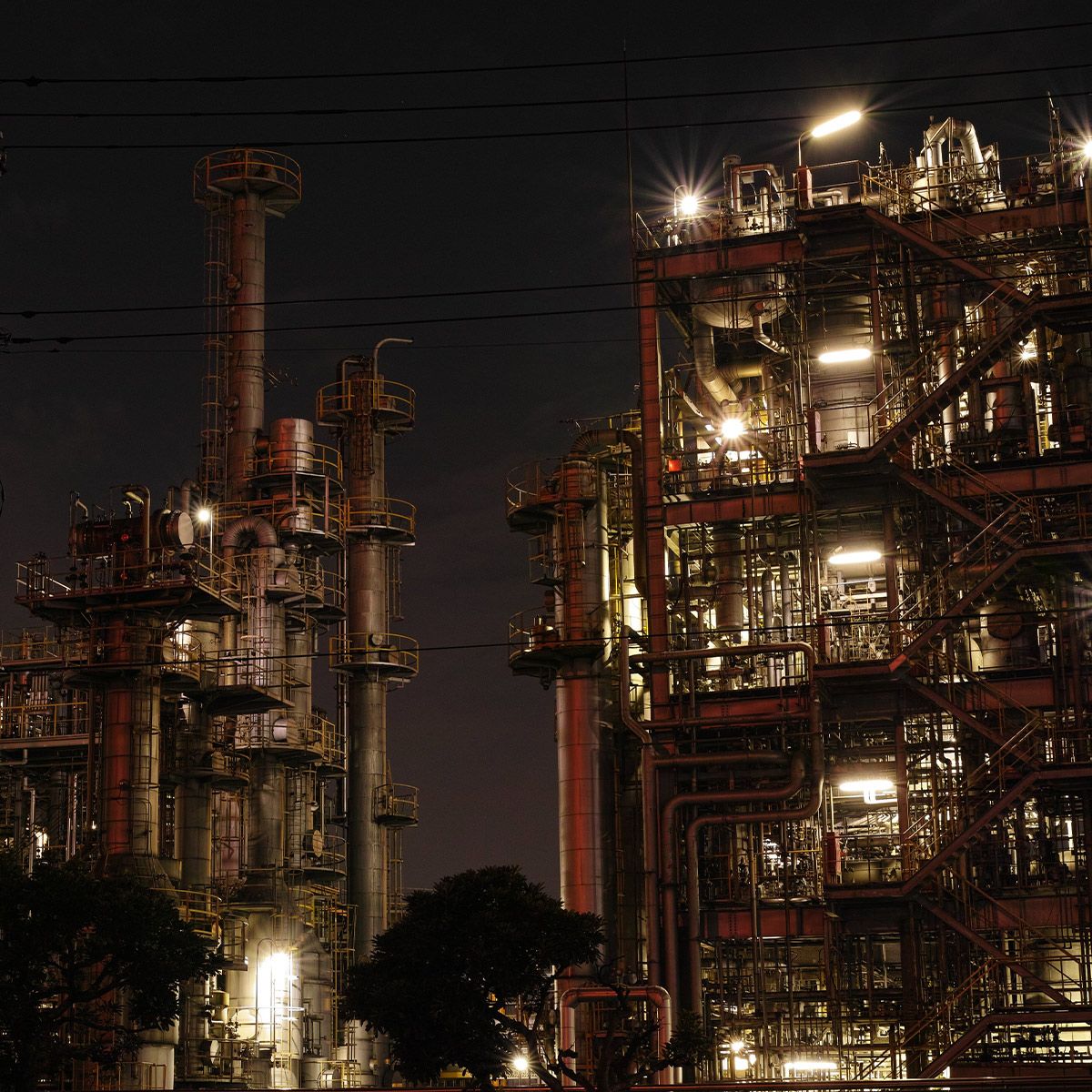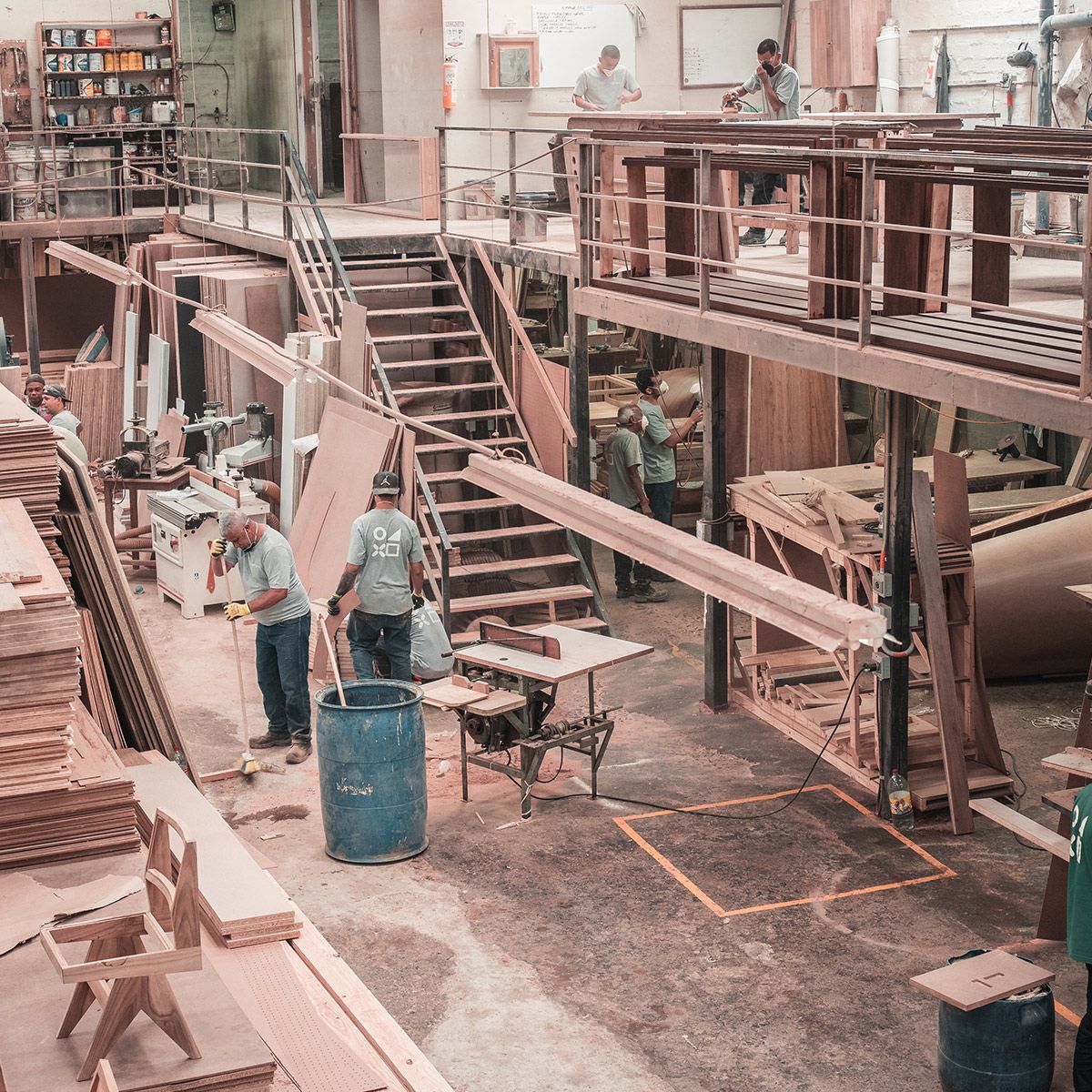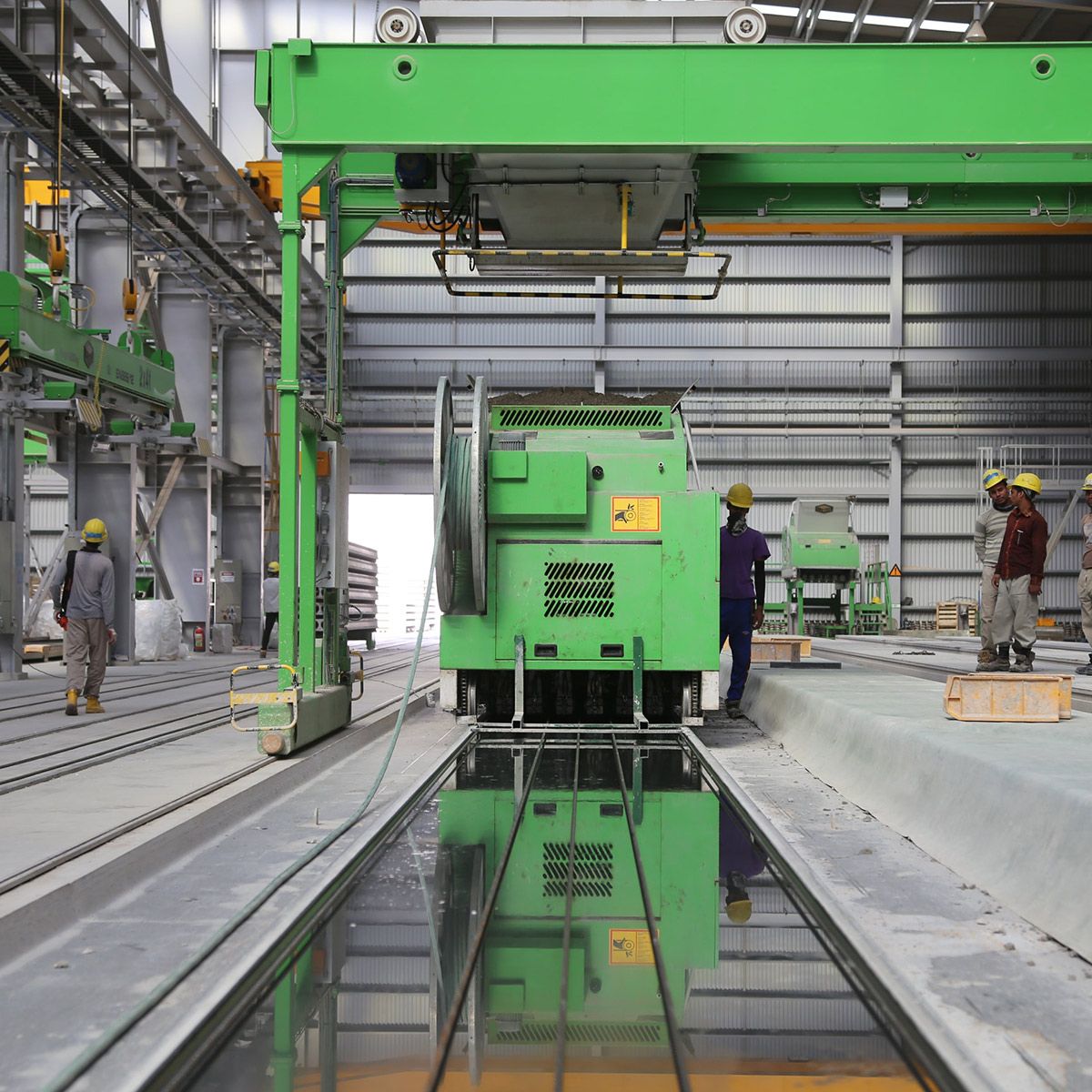 65W MaxLite Explosion Proof Jelly Jar Light - 8,900 lumens
Annual energy savings (est)1: $57/light
Replaces 175W
8,900 Lumens / 136 lm/W

IP66 & Rated for -40°F to 131°F
Rebate Eligible & UL Listed
This light is also available in:
45W
Improves Safety Levels

Reduce the risk of light-related injuries on your commercial property with our explosion-proof, jelly jar style luminaire from MaxLite. This 8,960-lumen, low bay fixture will provide reliable security lighting, designed especially for illuminating spaces where combustible dust exists. You can safely light your Class I, Division 2 (Groups A, B, C, and D), Class II, Division 1 (Groups E, F, and G), Class II, Division 2 (Groups F and G), or Class III location.
Protected Against Explosives

The compact fixture is safe and easy to use in harsh and hazardous locations where flammable or explosive vapors/gases are present. It is IP66-rated, meaning this light is airtight—protected against even powerful jets of water. Constructed with die cast aluminum and impact-resistant (IK07-rated) glass, this light it built to withstand whatever it is faced with.
Simple to Install

While this light can be used in an assortment of areas, it is especially useful for high foot traffic locations, such as in walkways, doorways, emergency call stations, and around scaffolding. While being hearty, it also has a lightweight design, making it easy to install. When mounting, this fixture can be used in ceiling, wall, surface, or pendant applications and is compatible with a variety of brackets.
Long-Lasting & Efficient

Trust in our marine grade LED lights to improve safety conditions in your harsh or hazardous location at a fraction of the cost of comparable metal halide options. They will last you an average of 50,000 operating hours and are backed by a 5-year MaxLite warranty. During that long life, it will also consume 50% less energy than traditional jelly jar fixtures!
| | |
| --- | --- |
| Wattage(s) | 65W |
| Replaces Wattage(s) | 175W |
| Light Output | 8,900 lumens |
| Luminous Efficacy (lm/W) | 136 lm/W |
| Average Lamp Life | 50000 hours |
| Color Temperature(s) | 5000K |
| CRI | >70 |
| Beam Angle | 130° |
| Installation | Ceiling mount |
| Working Environment | Harsh and hazardous locations |
| Enclosure Rating | IP66 (Protected against dust and high-pressure jets of water) |
| Light Type | HazLoc |
| Input Voltage | 120-277VAC |
| Temperature Rating | -40°F to 131°F |
| Housing Material | Die cast aluminum housing & PC lens |
| Housing Color | Gray |
| Qty in Package | 1 |
| Dimensions | 11.33" x 10.30" x 10.30" |
| Weight | 10.8 lbs. |
| Certification | DLC 5.1, UL |
| Warranty | 5 Years |
| Additional Specifications | Class I Division 2 Rating |
1
Electricity cost savings pertain to when the light replaces existing older lighting. Savings are calculated based on the light operating 12 hours/day, 7 days/week at the highest available wattage for the light & the highest wattage it is specified to replace, at a utility rate of 12 cents/kWh. If lights are sold in a pack, cost savings is based on the total number of lights in the pack. Actual savings will vary depending on usage, replacement, and rates.
Use our energy savings calculator to calculate your own savings.