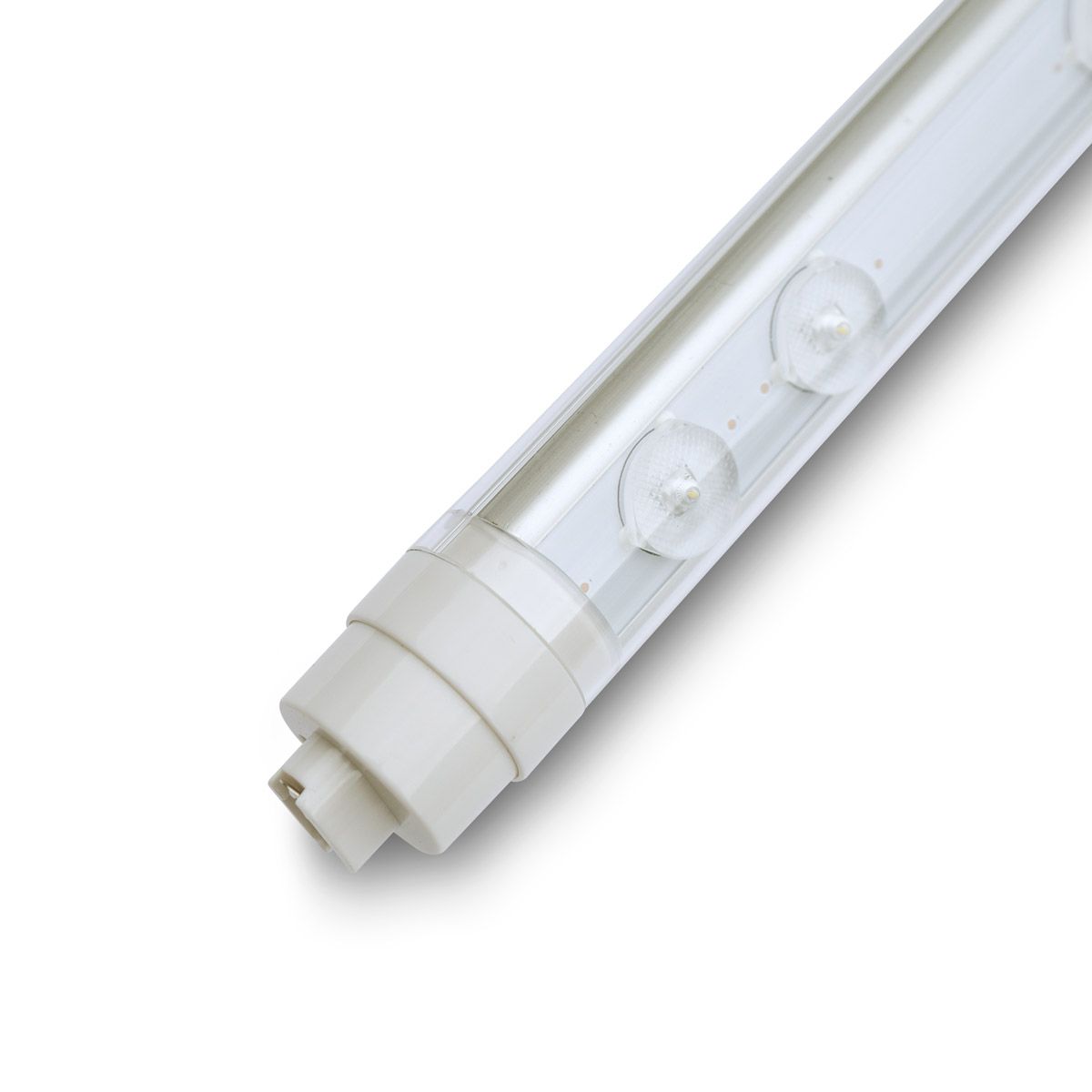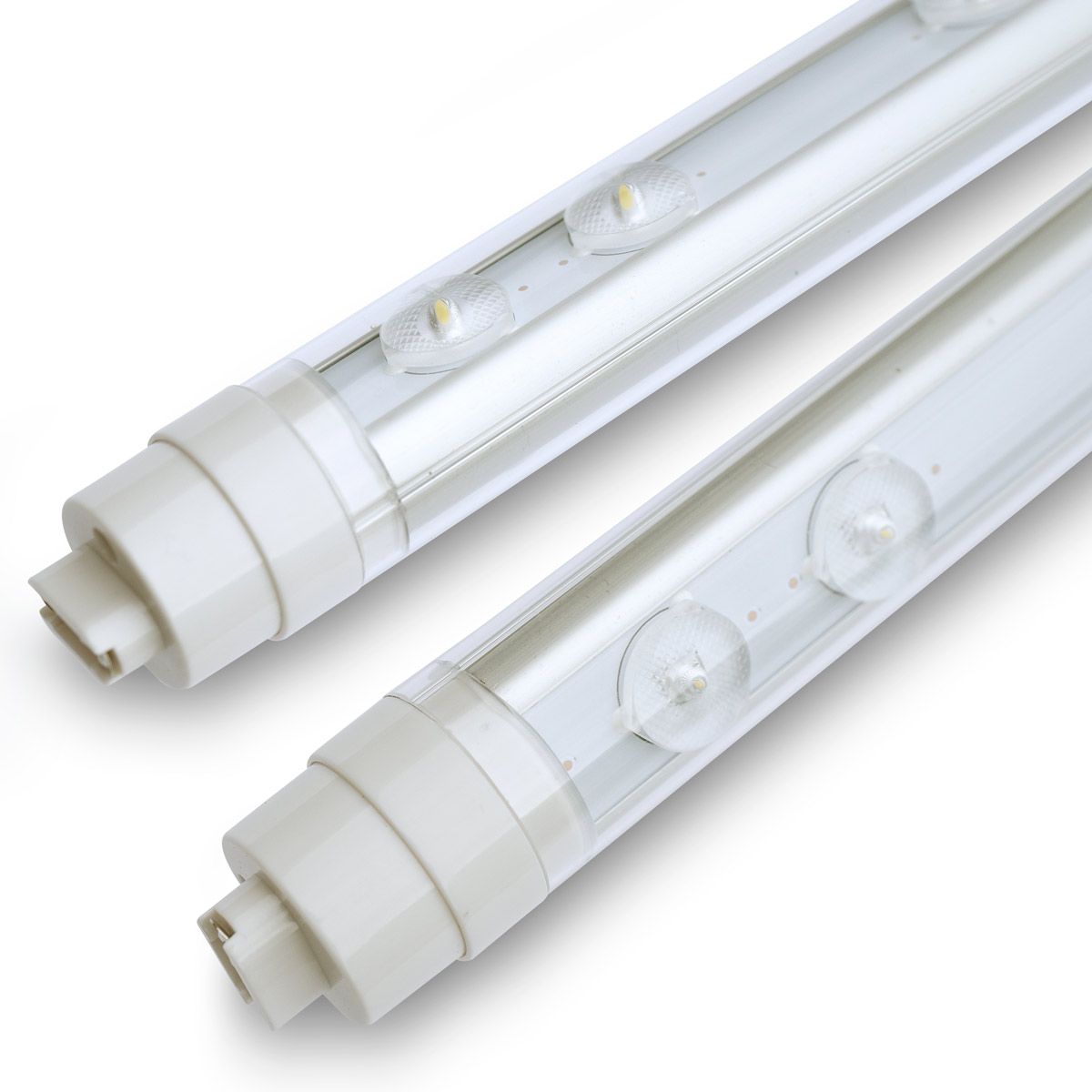 4ft LED Tubes - 360° for Signs - 24W / 2,880 lm - R17D (HO) - Ballast Bypass - Pack of 9
Annual energy savings (est)1: $144/pack
Replaces 40W
2,880 Lumens / 120 lm/W

ETL Certified
3-Year Warranty
Make your business stand out from the crowd with the brightest, most cost-efficient signage on the street. Replace your double-sided sign's fluorescent tubes with high-efficiency, extended-life 360˚ LED tubes, and you'll cut both your operating and maintenance costs while making your sign a blazingly-bright calling card.

Our 4ft 360˚ LED tubes with R17D socket ends feature a 50,000-hour average operating life, allowing your sign to shine bright for significantly longer than when using fluorescent tubes. Plus, running at just 24 Watts, they'll cut your monthly sign lighting costs nearly in half, all while putting out 2,880 lumens of brilliant, sign-enhancing light. Installation takes just a few minutes—get started today!
Wattage(s)
24W
Replaces Wattage(s)
54W
Light Output
2,880 lumens
Luminous Efficacy (lm/W)
120 lm/W
Average Lamp Life
50,000 hours
Color Temperature(s)
6000K
CRI
>80
Base Type
Recessed Double Contact
Beam Angle
360°
Lens Cover
Clear
Enclosure Rating
IP54 (Protected from dust ingress and splashes of water)
Light Type
Retrofits and Conversion Kits
Input Voltage
AC 100-277V
Temperature Rating
Ambient Temperature: -20°C ~ 45°C
Surface Temperature: 42°C ~ 45°C
Housing Material
Aluminum Alloy & PC
Certification
ETL
Warranty
3 Years
1
Electricity cost savings pertain to when the light replaces existing older lighting. Savings are calculated based on the light operating 12 hours/day, 7 days/week at the highest available wattage for the light & the highest wattage it is specified to replace, at a utility rate of 12 cents/kWh. If lights are sold in a pack, cost savings is based on the total number of lights in the pack. Actual savings will vary depending on usage, replacement, and rates.
Use our energy savings calculator to calculate your own savings.
Accessories for 4ft LED Tubes - 360° for Signs - 24W / 2,880 lm - R17D (HO) - Ballast Bypass - Pack of 9