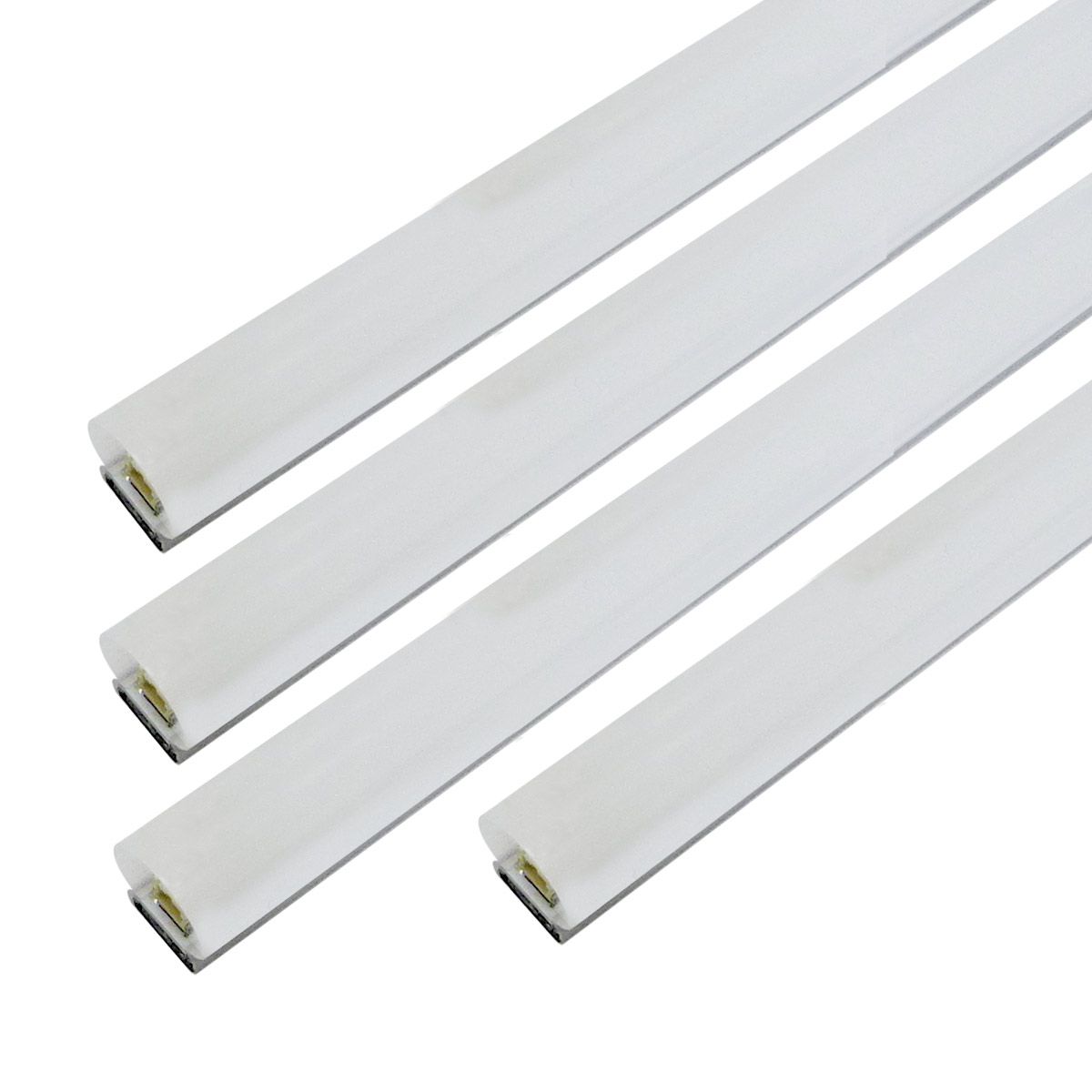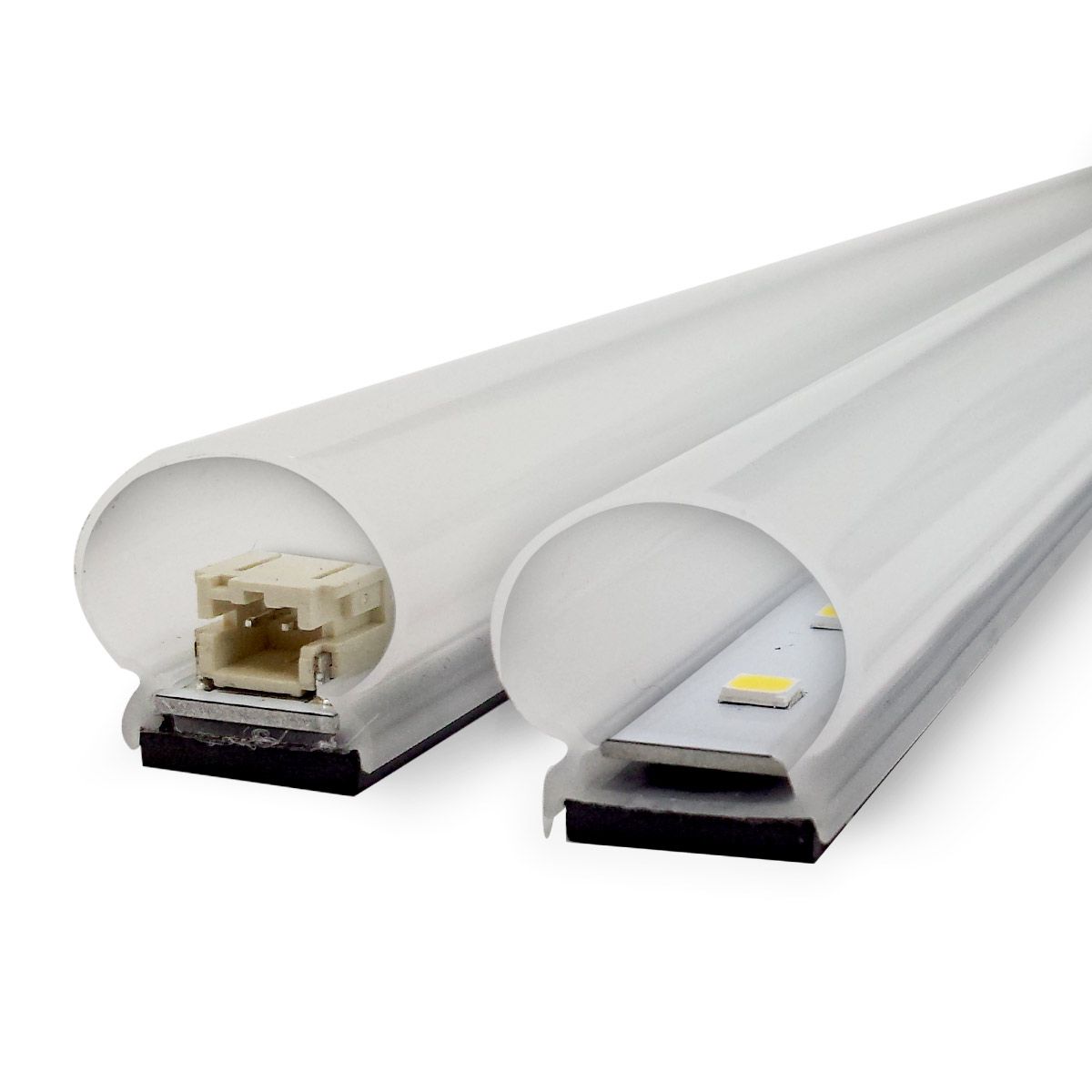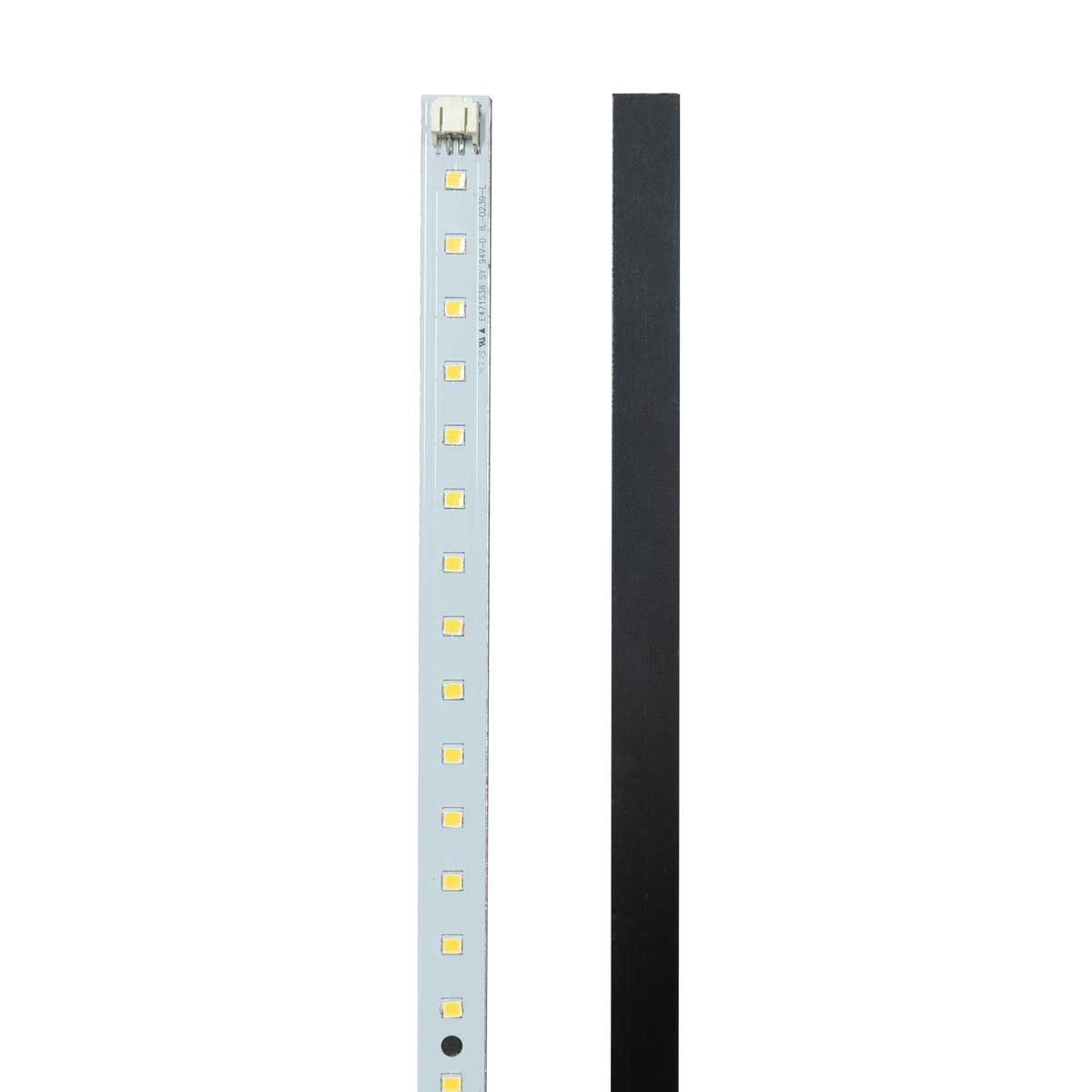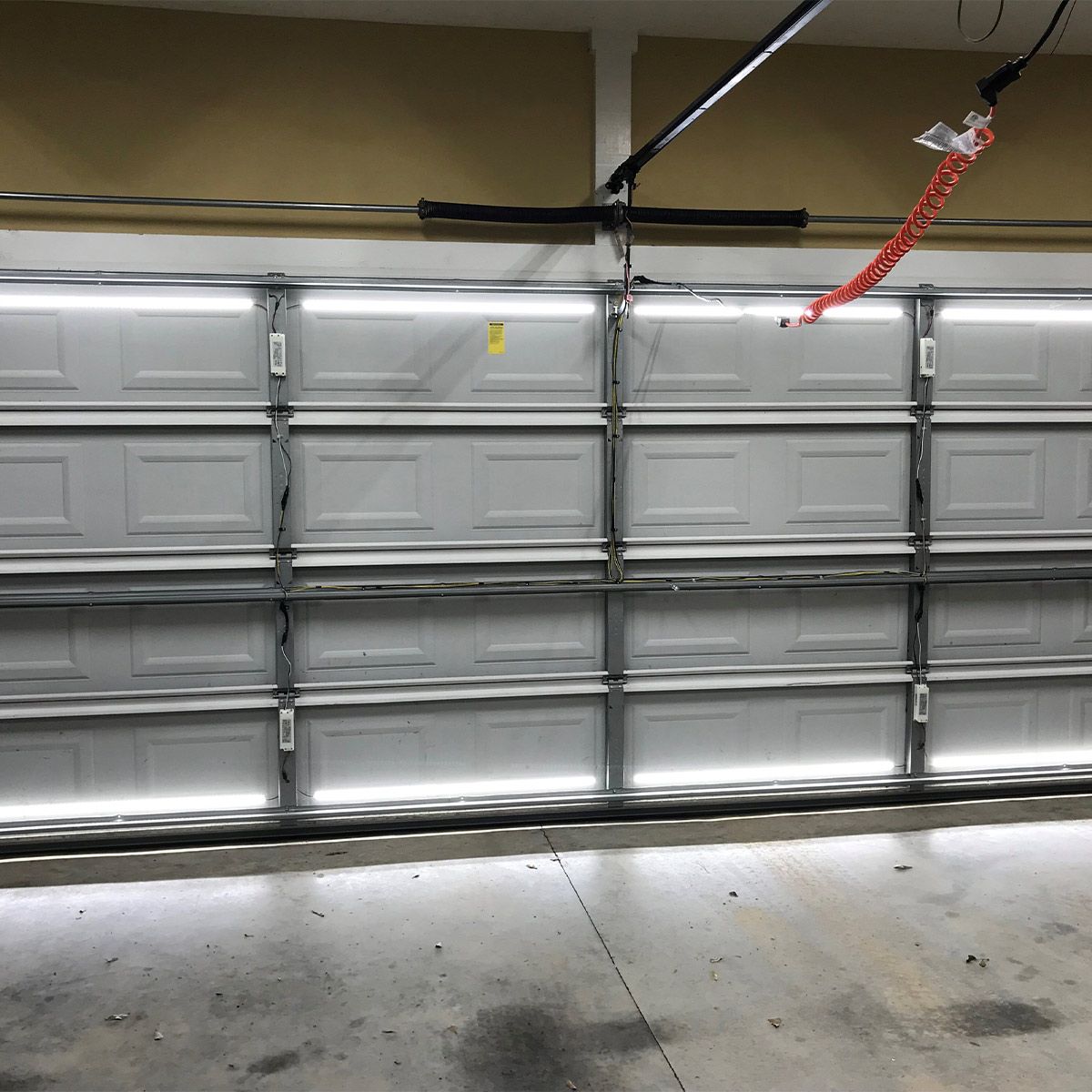 2x8 Magnetic LED Retrofit Kit - Four 4ft Strips w/Frosted Lenses - 49W / 6,680 lm
Annual energy savings (est)1: $36/light
Replaces two 75W 8ft bulbs
6,680 lumens / 145 lm/W

0-10V Dimming Capability
Rebate Eligible & ETL Listed
This kit contains four frosted 4-foot magnetic linear LED retrofit strips with frosted covers + an external magnetic-mount LED driver capable of 0-10V dimming.
Soft-Focus Lighting

The total light output from this kit is 6,680 lumens (1,670 lumens per strip), which is softly dispersed through frosted lenses for an effect that makes the light easy-on-the-eyes. This output will also only require a fraction of the energy, meaning your company will experience high-quality lighting and much lower utility bills.
Easy Install Process

The strips and driver in this kit require no screws or hardware for attachment; the magnetic backing adheres securely to metal surfaces with no slippage. Each light strip will quick-connect securely into the included driver—taking the hassle out of installing lighting over your head!
Variety of Applications

The easy-mount magnetic backing allows for simple upgrades to any 8-foot fluorescent lighting fixtures, regardless of style. And since the LED strips and driver can attach to any metal surface, the opportunities for this kit extend past fixture upgrades; easily illuminate steel buildings, metal trusses, commercial kitchens, production areas, and more.
Long Lasting & Rebate-Eligible

This retrofit kit is ETL-certified, comes backed by a 5-year warranty, and will last for an average of 50,000 operating hours. Throughout that long life, these lights will continuously reduce your monthly overhead through low energy usage and smart dimming utilization. Since they are so efficient, they are also DLC 5.1 listed, so your company can take advantage of utility rebates that will help lower costs even further.
What's Included:

This 49W retrofit kit contains four 4-foot magnetic linear LED strips with frosted lenses and a magnetic-mount external driver with 0-10V dimming capability. An emergency back-up driver is available as an additional option.
How Easy It Is to Convert Your 8ft Fluorescent Fixture to LED
Wattage(s)
49W
Light Output
6,680 lumens
Luminous Efficacy (lm/W)
145 lm/W
Average Lamp Life
50,000 hours
Color Temperature(s)
5000K
CRI
80
Dimming
Optional Dimming by 0-10V
Beam Angle
140°
Lens Cover
Frosted
Installation
Wire driver into your mains, attach kits to metal surface, plug kits into driver
Click for install instructions
Working Environment
Indoor
Light Type
Retrofits and Conversion Kits
Input Voltage
120-277 VAC
Temperature Rating
-0°F - 104°F
Qty in Package
4 magnetic LED strips + an external magnetic-mount LED driver
Dimensions
43 ¼" x .5"
Certification
DLC 5.1, ETL
Warranty
5 Years
1
Electricity cost savings pertain to when the light replaces existing older lighting. Savings are calculated based on the light operating 12 hours/day, 7 days/week at the highest available wattage for the light & the highest wattage it is specified to replace, at a utility rate of 12 cents/kWh. If lights are sold in a pack, cost savings is based on the total number of lights in the pack. Actual savings will vary depending on usage, replacement, and rates.
Use our energy savings calculator to calculate your own savings.
Accessories for 2x8 Magnetic LED Retrofit Kit - Four 4ft Strips w/Frosted Lenses - 49W / 6,680 lm