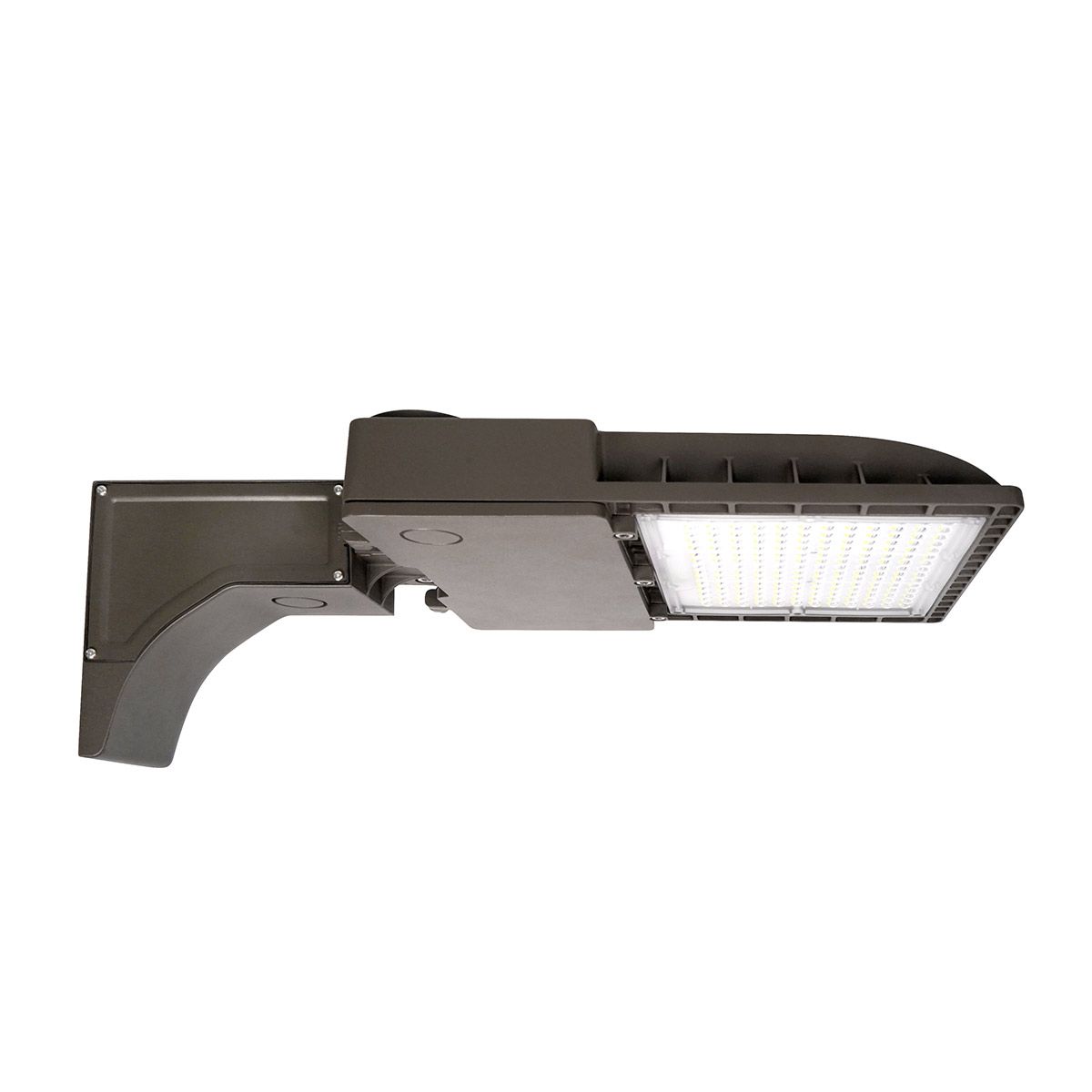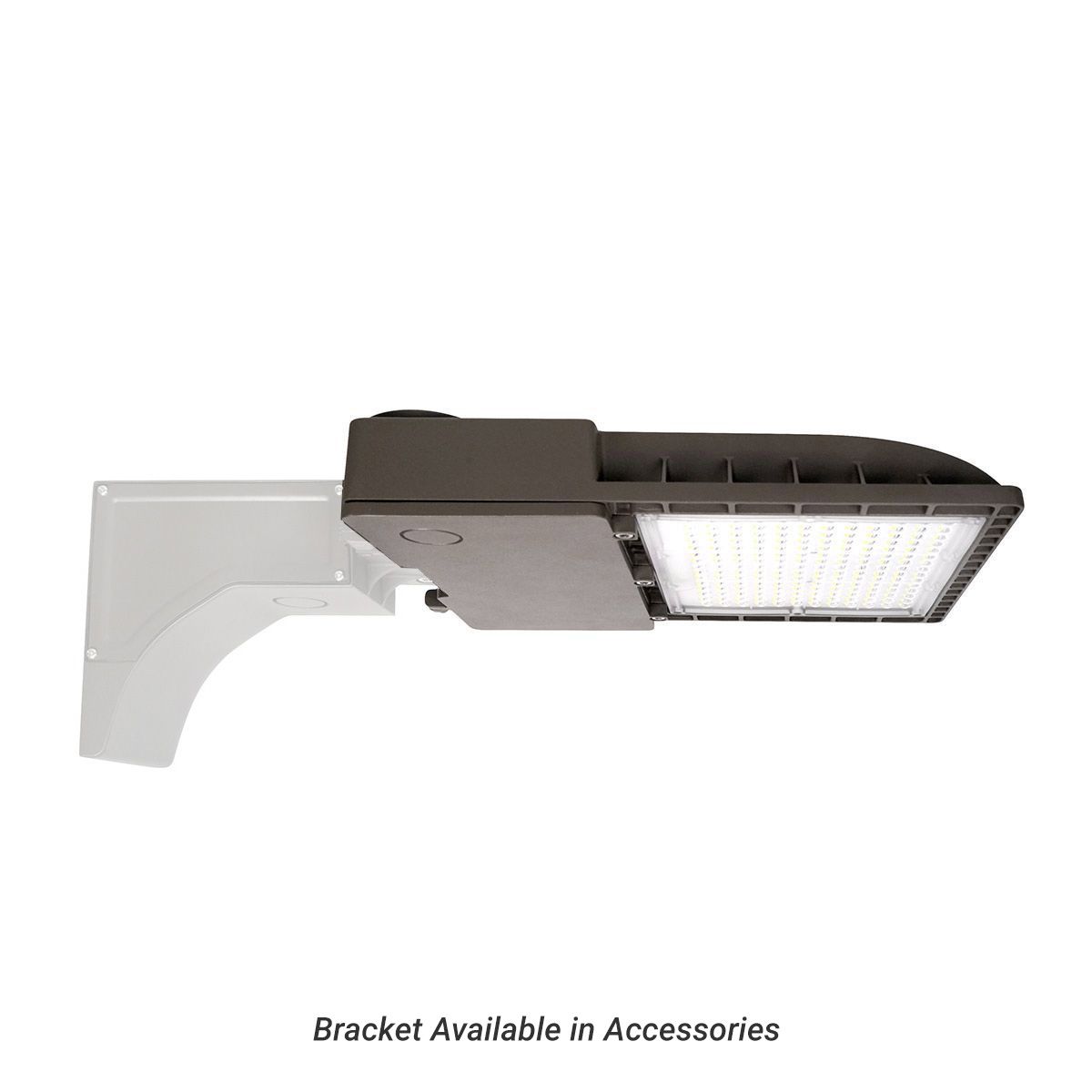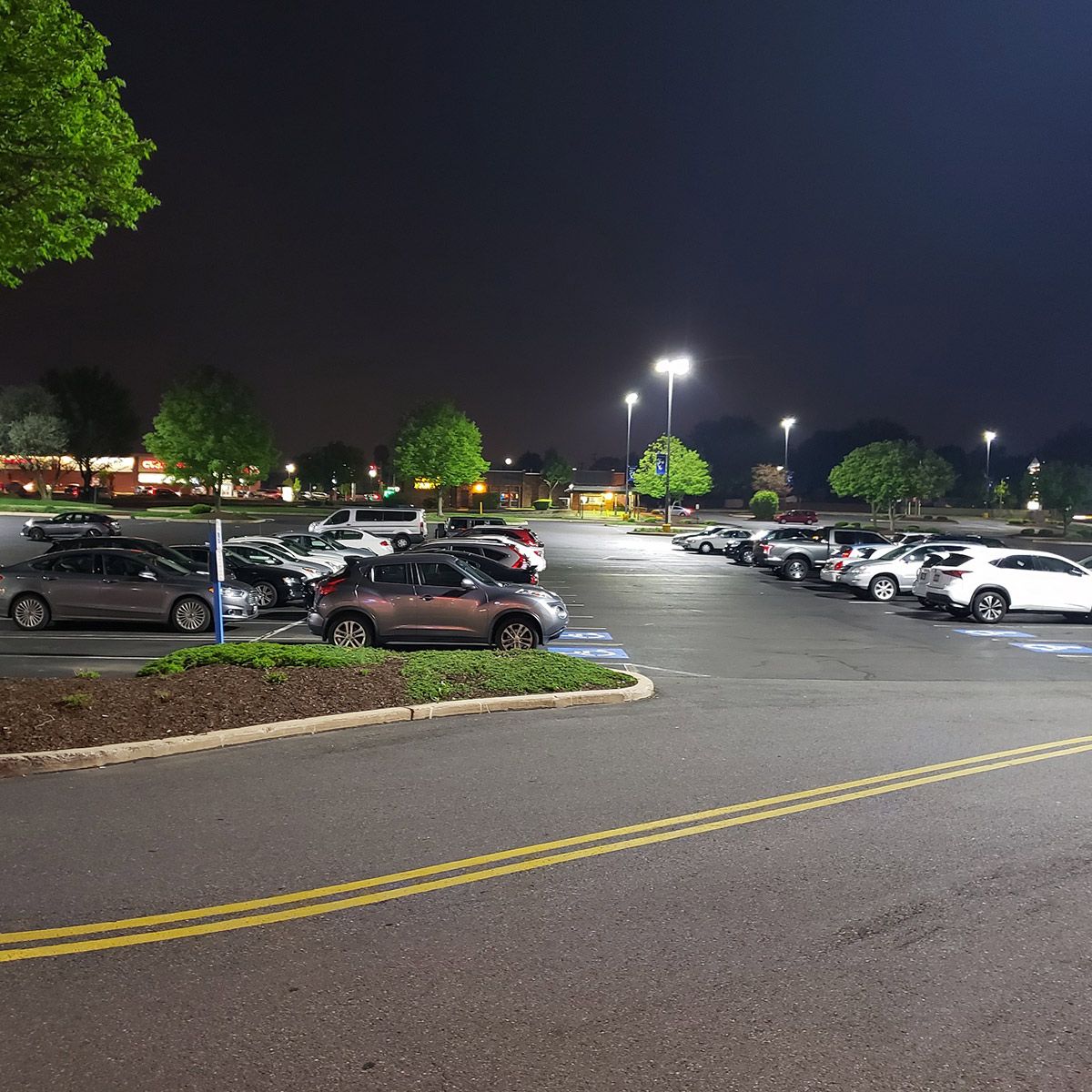 LED Shoebox Area Light - 100W / 14,100 lumens
Annual energy savings (est)1: $78/light
Replaces 400W
14,100 Lumens / 140 lm/W

Type III Beam / Dimmable
Rebate Eligible & UL Listed
Savings on Parking Lot Lighting
Perfect for smaller parking lots, walkways, and campuses, our 100W LED shoebox fixture gives you lighting equivalent to a 250W metal halide lamp while cutting 60% of the energy costs. This allows you to quickly pay off your initial investment and enjoy the reduced overhead of LED lighting. 
Reliable Outdoor Lighting
This luminaire features long-life LEDs and a high-quality LED driver, enclosed in rugged, one-piece die-cast housing that is completely sealed to prevent ingress of moisture and environmental contaminants. Its low-profile design reduces wind load, and a 3G vibration rating allows it to even be installed on roadways, bridges, and overpasses.
Choose Your Mounting Bracket
Because every application is different, we offer a range of mounting hardware. Select the appropriate mounting bracket from the accessories tab before placing your order.
Add Smart Daylight Detection
Reduce monthly energy overhead even further by adding daylight-sensing capability to your fixtures. With the optional photocell added, each shoebox will be fully bright in the dark, dim in low-to-moderate levels of light, and then turn completely off during the day. This will ensure your lighting is only in-use when needed.
Lighting Distribution Options
While this shoebox comes standard with a Type III beam angle, we offer several optical configurations to accommodate your site lighting requirements—just get in touch if you need a Type IV or Type V beam!
Type III Beam
Throws light forward and sideways. Suitable for either perimeter lighting or, when fixtures are installed back-to-back, for interior poles.
Type IV Beam
Provides forward directed lighting with minimal backlighting - great for perimeter installations.
Type V Beam
Creates a square umbrella pattern of light ideal for interior (rather than perimeter) pole locations.
| | |
| --- | --- |
| Wattage(s) | 100W |
| Replaces Wattage(s) | 250W |
| Light Output | 14,100 lm |
| Luminous Efficacy (lm/W) | 141 lm/W |
| Average Lamp Life | 50,000 |
| Color Temperature(s) | 5000K |
| CRI | 70 |
| Dimming | 1-10V |
| Base Type | Fixture |
| Light Distribution Pattern | T3 (pushes light forward) |
| Working Environment | Outdoor |
| Enclosure Rating | IP65 (Protected against dust and low-pressure jets of water |
| Light Type | Wired Fixture |
| Input Voltage | 120-277 VAC |
| Temperature Rating | -40 °F to 104 °F ) |
| Housing Material | One-piece, die-cast aluminum housing |
| Qty in Package | 1 |
| Dimensions | 9.25" W x 12.63" D x 2.36" T not including mount |
| Weight | 8.84 lb |
| Certification | UL | DLC 5.1 |
| Warranty | 5 Years |
1
Electricity cost savings pertain to when the light replaces existing older lighting. Savings are calculated based on the light operating 12 hours/day, 7 days/week at the highest available wattage for the light & the highest wattage it is specified to replace, at a utility rate of 12 cents/kWh. If lights are sold in a pack, cost savings is based on the total number of lights in the pack. Actual savings will vary depending on usage, replacement, and rates.
Use our energy savings calculator to calculate your own savings.