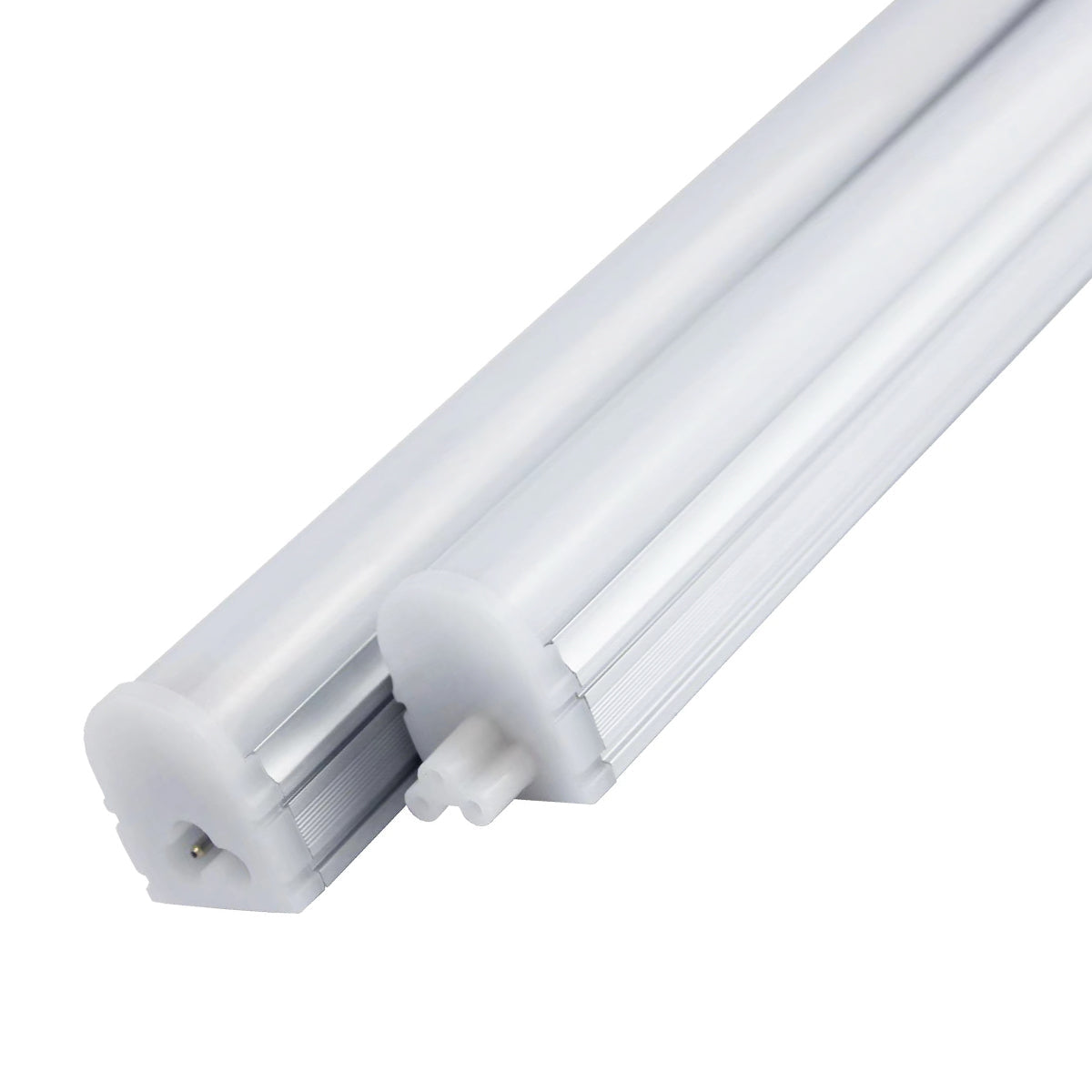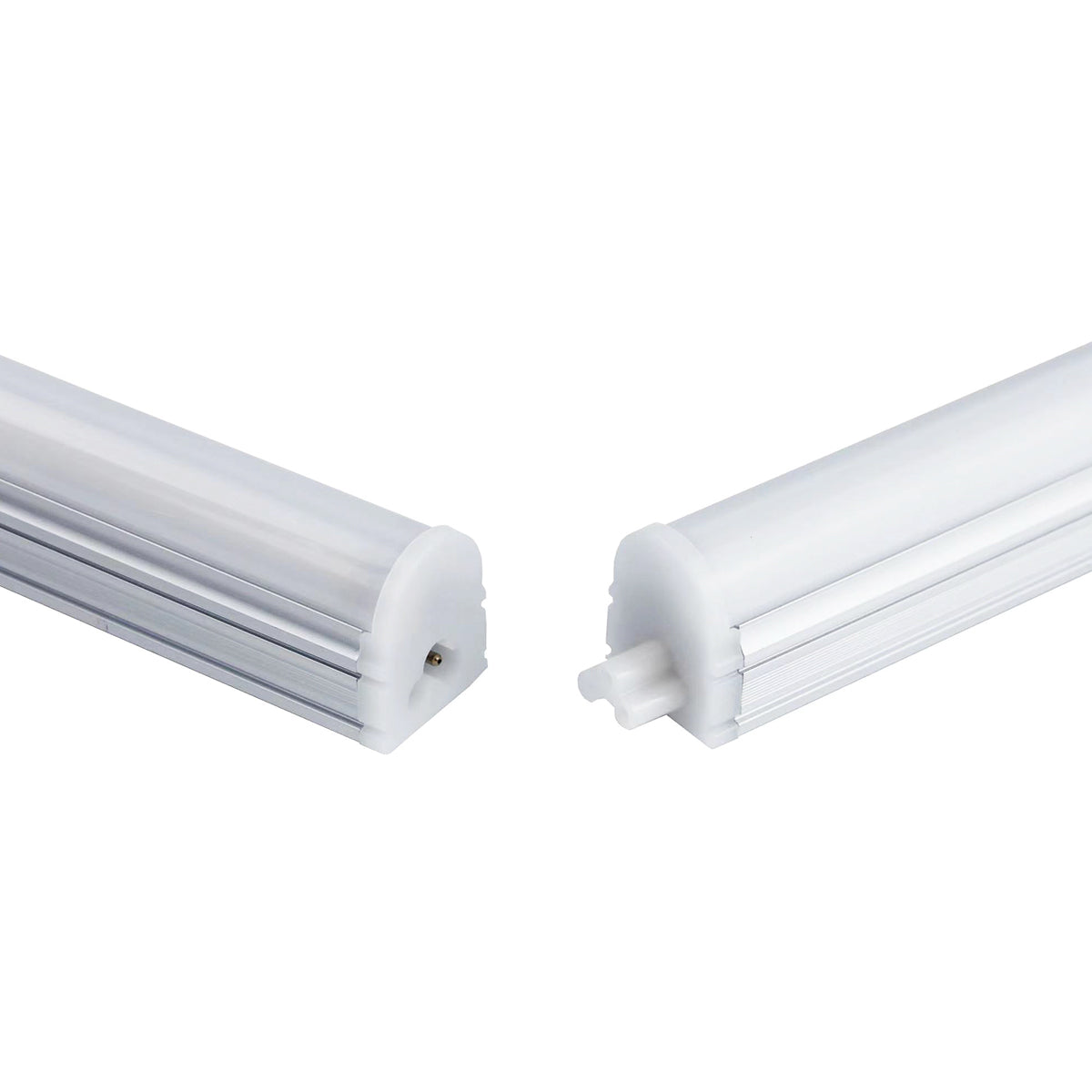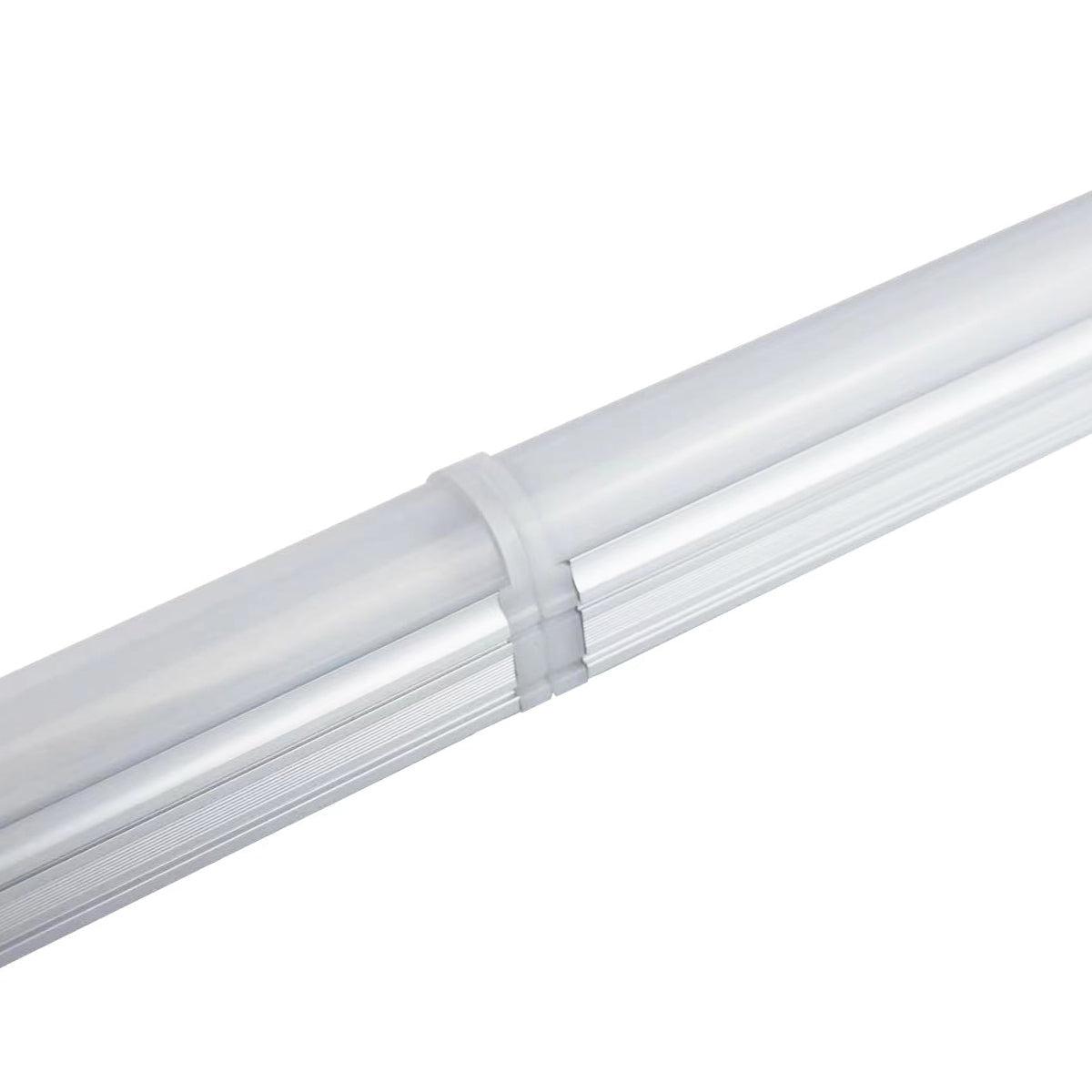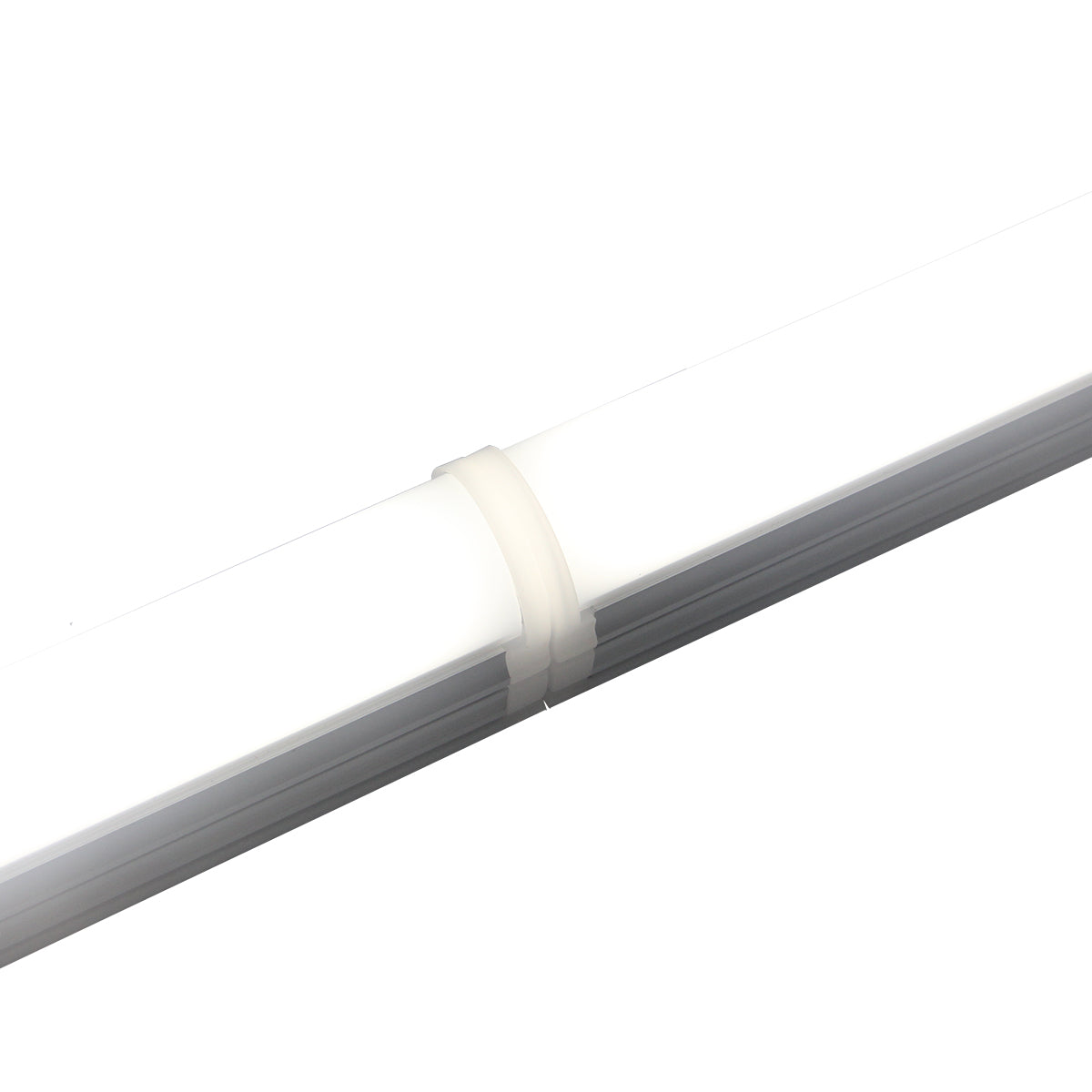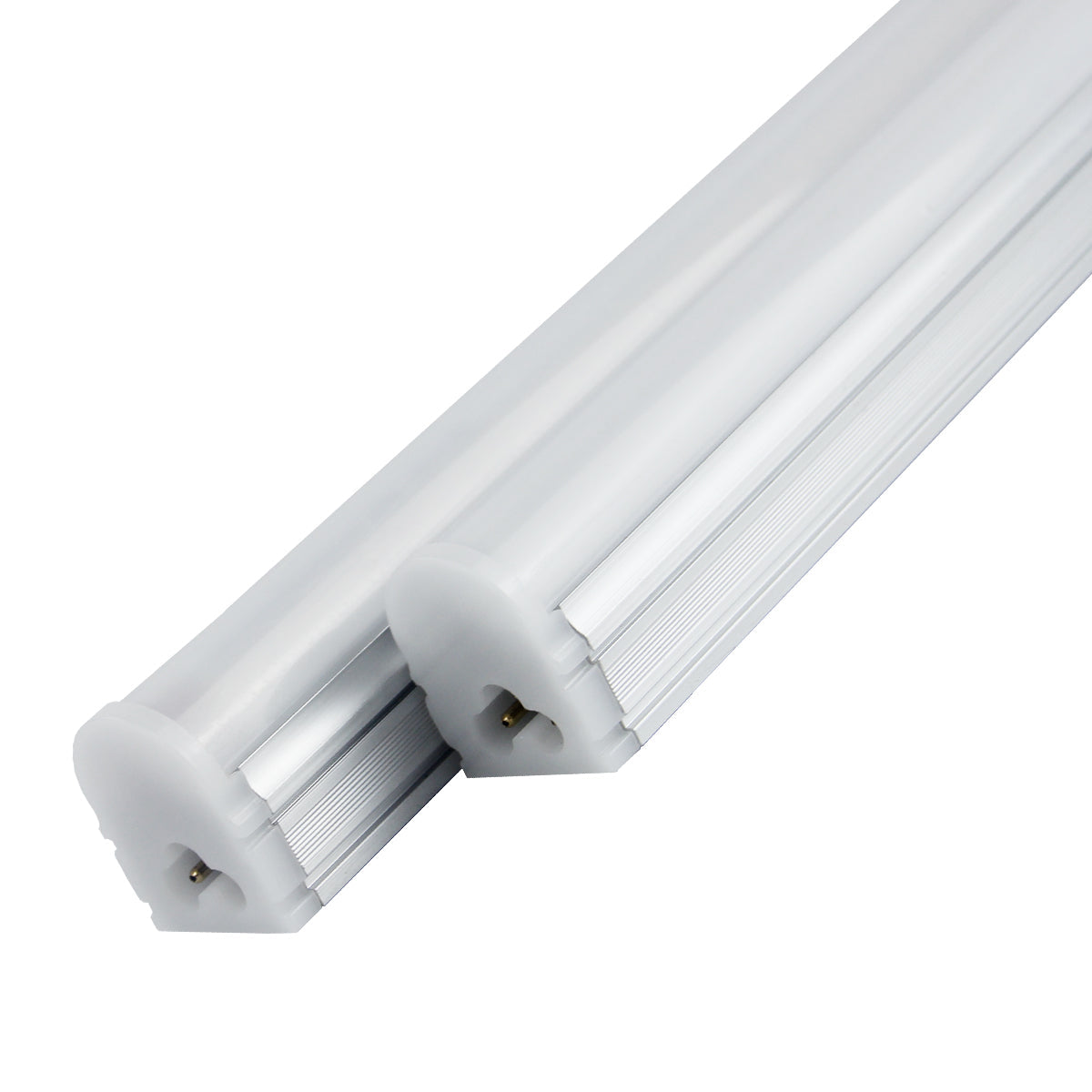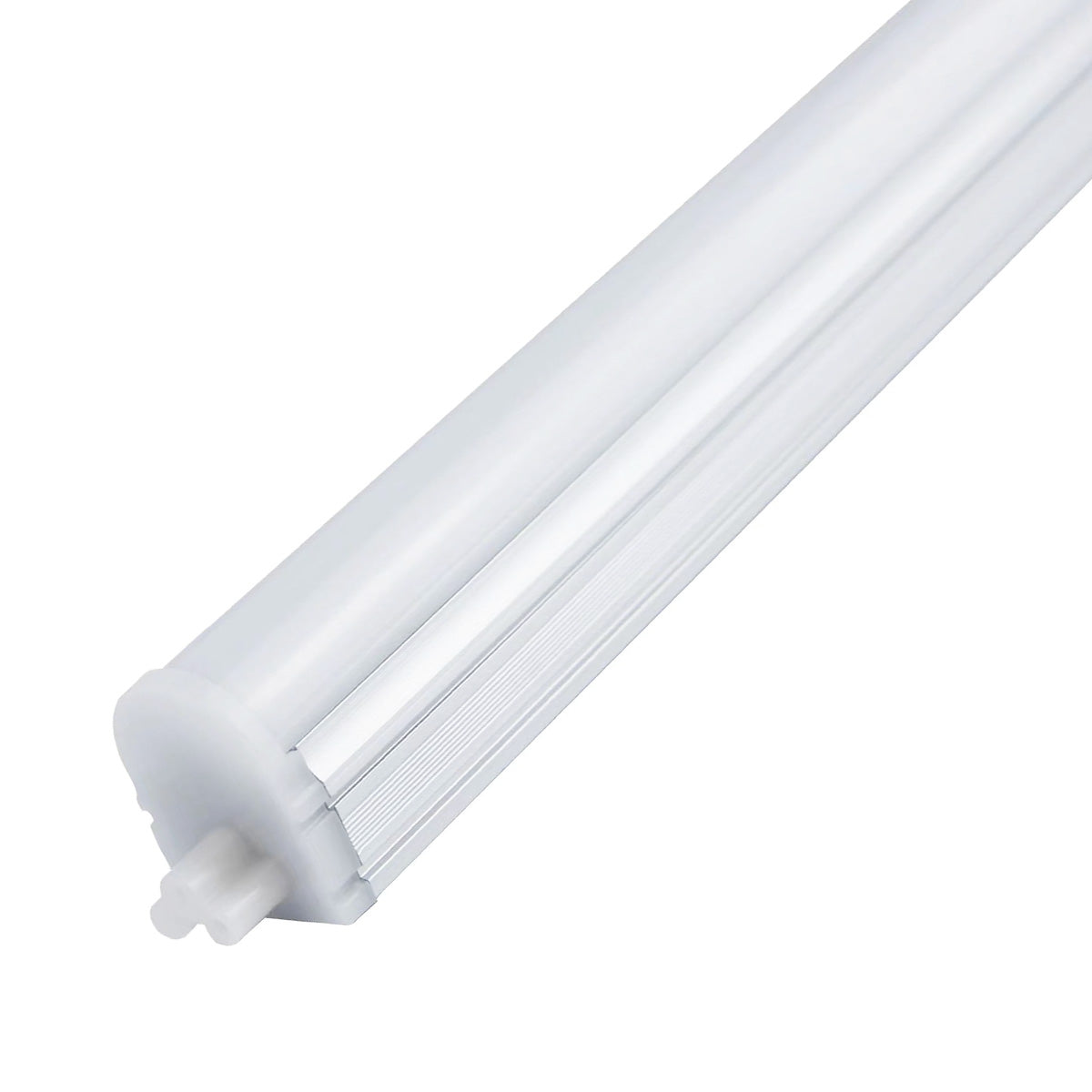 Integrated LED Tube Shop Lights with Linkable Feature
Size:
4ft 30W 4500 lm (Pack of 25)
Annual energy savings (est)1: $630/pack
4,500 or 9,000 Lumens
150 lm/W

5000K CCT
Rebate Eligible & ETL Listed
New & improved from our original integrated LED tube shop lights. This new model is brighter, more efficient, and includes the linking cable in the box rather than as a separate accessory. Plus, we're able to offer it at a new, lower price! 
Integrated LED strip lights are an ideal solution for replacing commercial fluorescent strip lights. These integrated LED fixtures, available in 4ft or 8ft lengths, offer more illumination than even our brightest LED replacement tubes. And, because these lights are self-contained, there's no need for a separate, bulky fixture.
You can also link these fixtures end-to-end, for up to 48 feet of continuous lighting. 

Each fixture includes a pigtail cable for wiring into your main power, clips and screws to mount the fixture, a plastic connector for optionally linking two fixtures together end-to-end, and a 9" linking cable for optionally connecting two fixtures with spacing between.
The fixture can also be wired to a TRIAC dimmer if needed.

Choose these integrated LED lights for your retail store, supermarket, office, workshop, and many other low ceiling applications.
Wattage(s)
4ft: 30W
8ft: 60W
Replaces Wattage(s)
4ft: 60W
8ft: 120W
Light Output
4ft: 4,500 lumens
8ft: 9,000 lumens
Luminous Efficacy (lm/W)
150 lm/W
Average Lamp Life
50,000 hours
Color Temperature(s)
5000K
CRI
83
Dimming
Can be wired to TRIAC dimmer.
Lens Cover
Frosted
Installation
Hardwired fixture
Working Environment
Indoor
Light Type
Wired Fixture
Input Voltage
AC120-277V
Temperature Rating
-3°F ~ 113°F
Housing Material
Aluminum housing with PC cover
Housing Color
Silver
Qty in Package
20 (4ft) or 25 (8ft)
Dimensions
4ft: 45" L x 1.3" W x 1.4" H
8ft: 90" L x 1.3" W x 1.4" H
Certification
DLC, ETL
Warranty
5 Years
Additional Specifications
Each integrated linear LED fixture includes pigtail wires with a connector, mounting clips, screws, plastic expansion screws, a removable endcap, a secure plastic connector for end-to-end linking of fixtures, and a 9" cable for linking fixtures with some separation between them.
1
Electricity cost savings pertain to when the light replaces existing older lighting. Savings are calculated based on the light operating 12 hours/day, 7 days/week at the highest available wattage for the light & the highest wattage it is specified to replace, at a utility rate of 12 cents/kWh. If lights are sold in a pack, cost savings is based on the total number of lights in the pack. Actual savings will vary depending on usage, replacement, and rates.
Use our energy savings calculator to calculate your own savings.