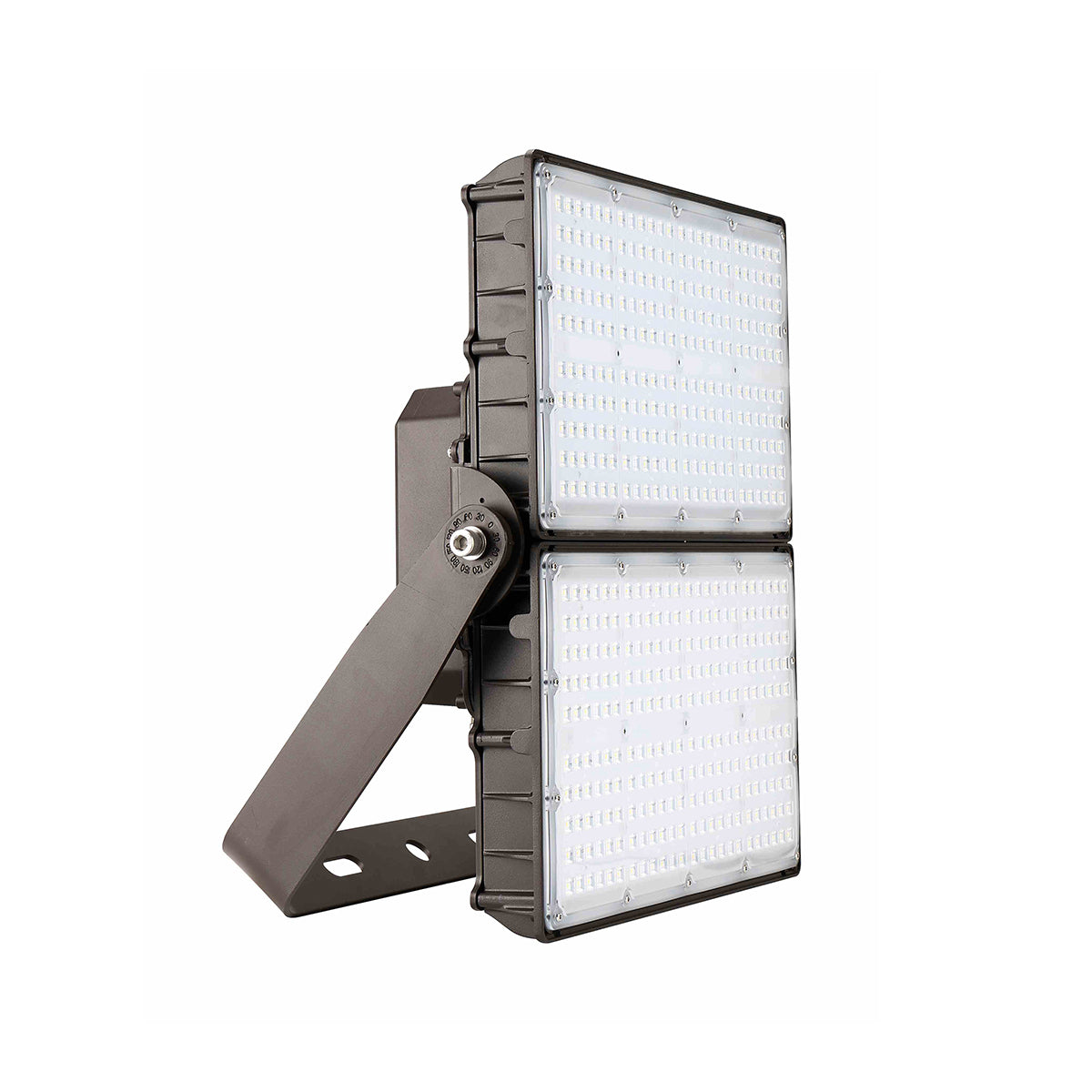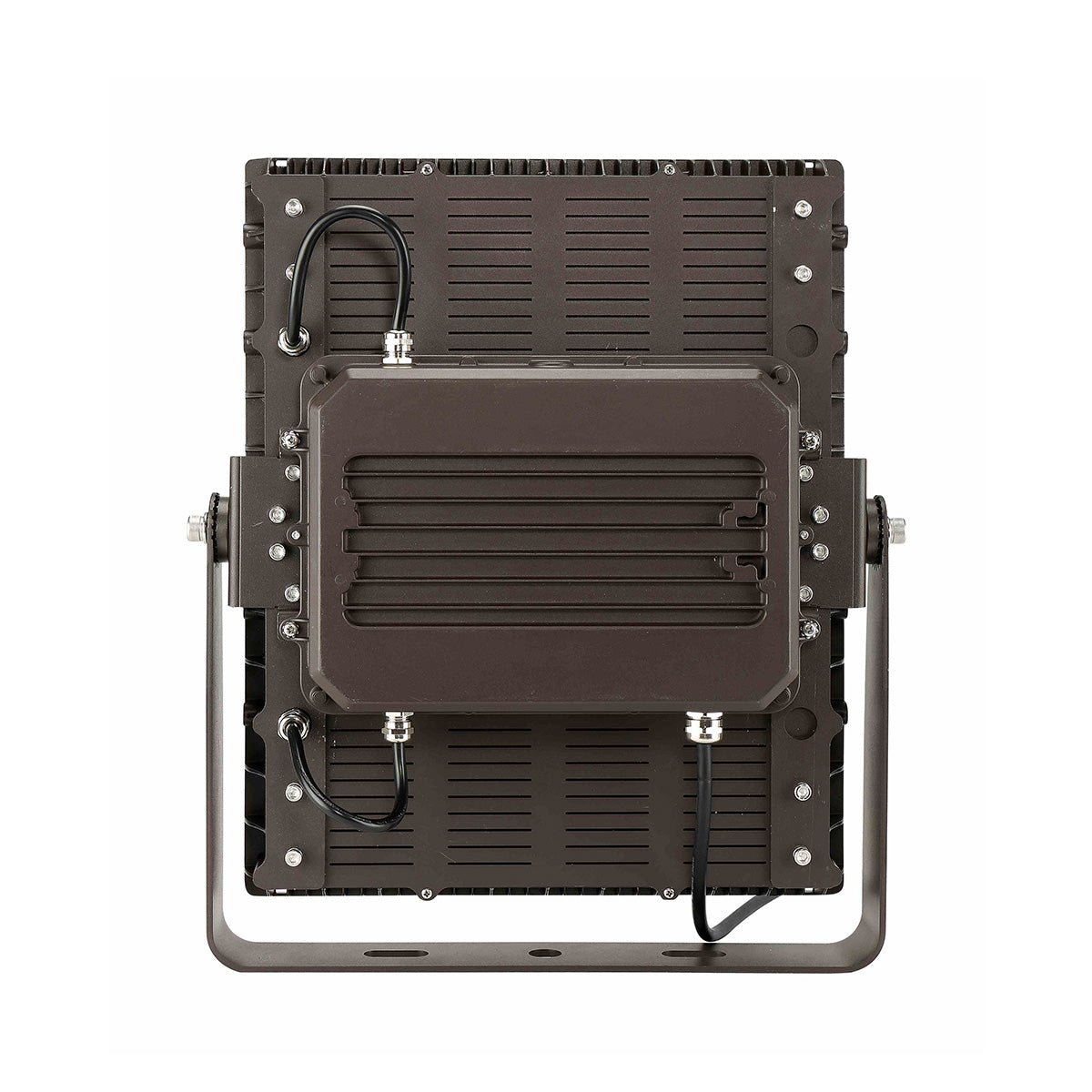 High Lumen LED Flood Light
Annual energy savings (est)1: $341/light
Replaces 1000W
50,000 Lumens / 143 lm/W

Rebate Eligible & UL Listed
5-Year Warranty
Meet our high-performance 350W LED flood light, an ideal lighting solution for parking lots, car dealerships, campuses, industrial and office complexes, and sports fields. With its high lumen output, this flood light ensures superior visibility, safety, and security in any environment.
Featuring a sleek, low-profile design, this LED flood light comes with a trunnion mounting bracket for seamless installation. Its rugged, powder-coated dark bronze cast aluminum housing paired with a durable acrylic lens provides exceptional durability and weather resistance.
The water-tight driver compartment features an extruded silicone gasket to protect the internal components from moisture and dust, ensuring long-lasting performance. High-performance aluminum heat sinks efficiently dissipate heat, maximizing the lifespan of the LED light.
Our 350W LED flood light is engineered with NEMA 7x6 optics to provide optimal vertical and horizontal illumination while minimizing backward light spill, ensuring an efficient and focused light distribution.
As an added bonus, this LED flood light is eligible for utility rebates, helping you reduce your investment costs if you're upgrading from older lighting technology, including older, less efficient LED flood lights.
Order your 350W LED flood lights today and experience the unmatched combination of quality, performance, and energy efficiency.
Wattage(s)
350W
Replaces Wattage(s)
1000W
Light Output
50,000 lm
Luminous Efficacy (lm/W)
143 lm/W
Average Lamp Life
50,000 hours
Color Temperature(s)
5000K
CRI
70
Dimming
1-10V
Light Distribution Pattern
NEMA 7Hx6V (130˚ x 115˚)
Working Environment
Outdoor
Enclosure Rating
UL cUL Wet Location
Input Voltage
120-277 VAC
Temperature Rating
-40˚F - + 104˚F
Housing Material
Cast aluminum
Housing Color
Dark bronze
Qty in Package
1
Dimensions
14.53" x 17.99" x 5.23" not including trunnion
16.64" x 19.27" x 5.23" including trunnion
Weight
31.27 lb
Certification
DLC 5.1, UL cUL Wet Location
Warranty
5 Years
1
Electricity cost savings pertain to when the light replaces existing older lighting. Savings are calculated based on the light operating 12 hours/day, 7 days/week at the highest available wattage for the light & the highest wattage it is specified to replace, at a utility rate of 12 cents/kWh. If lights are sold in a pack, cost savings is based on the total number of lights in the pack. Actual savings will vary depending on usage, replacement, and rates.
Use our energy savings calculator to calculate your own savings.