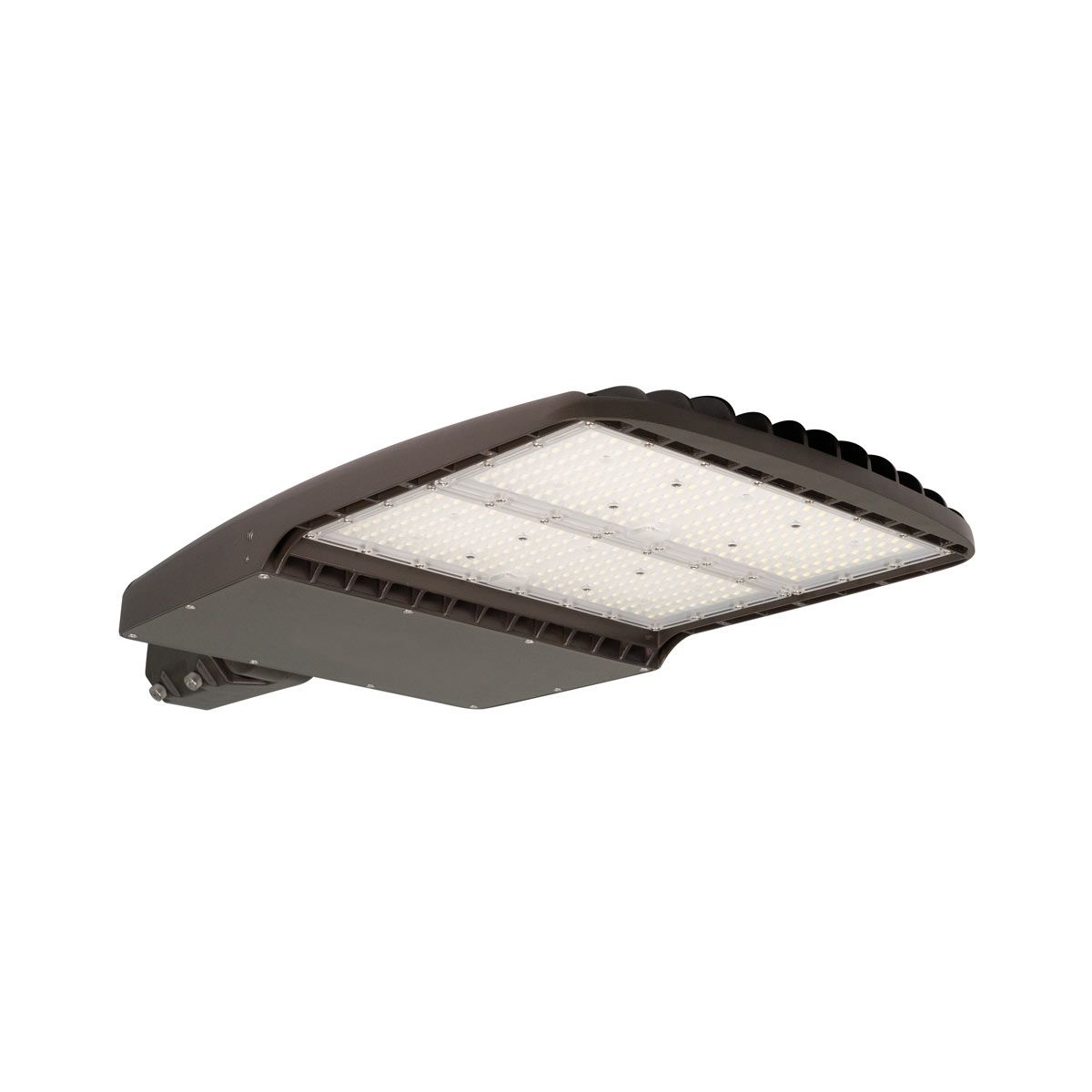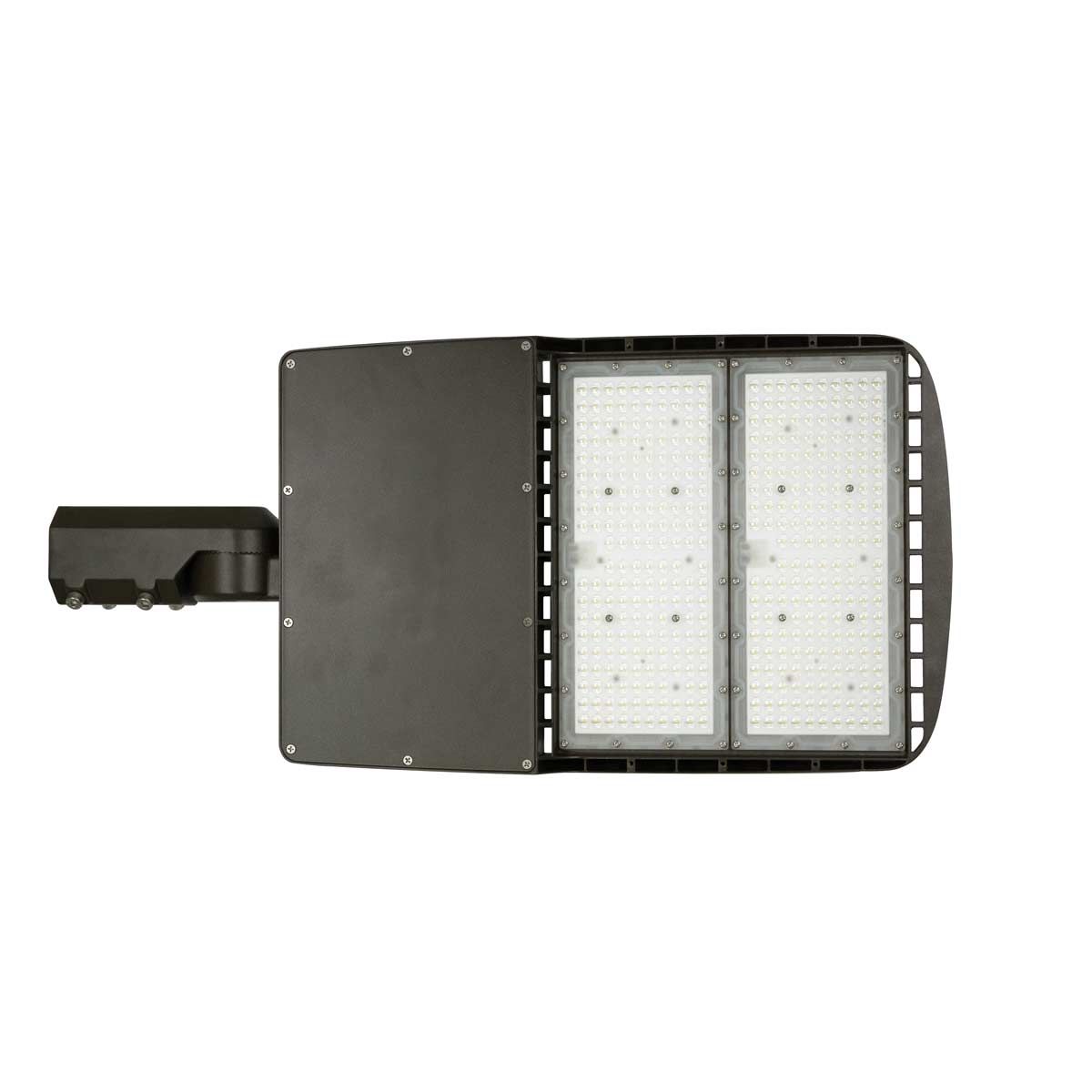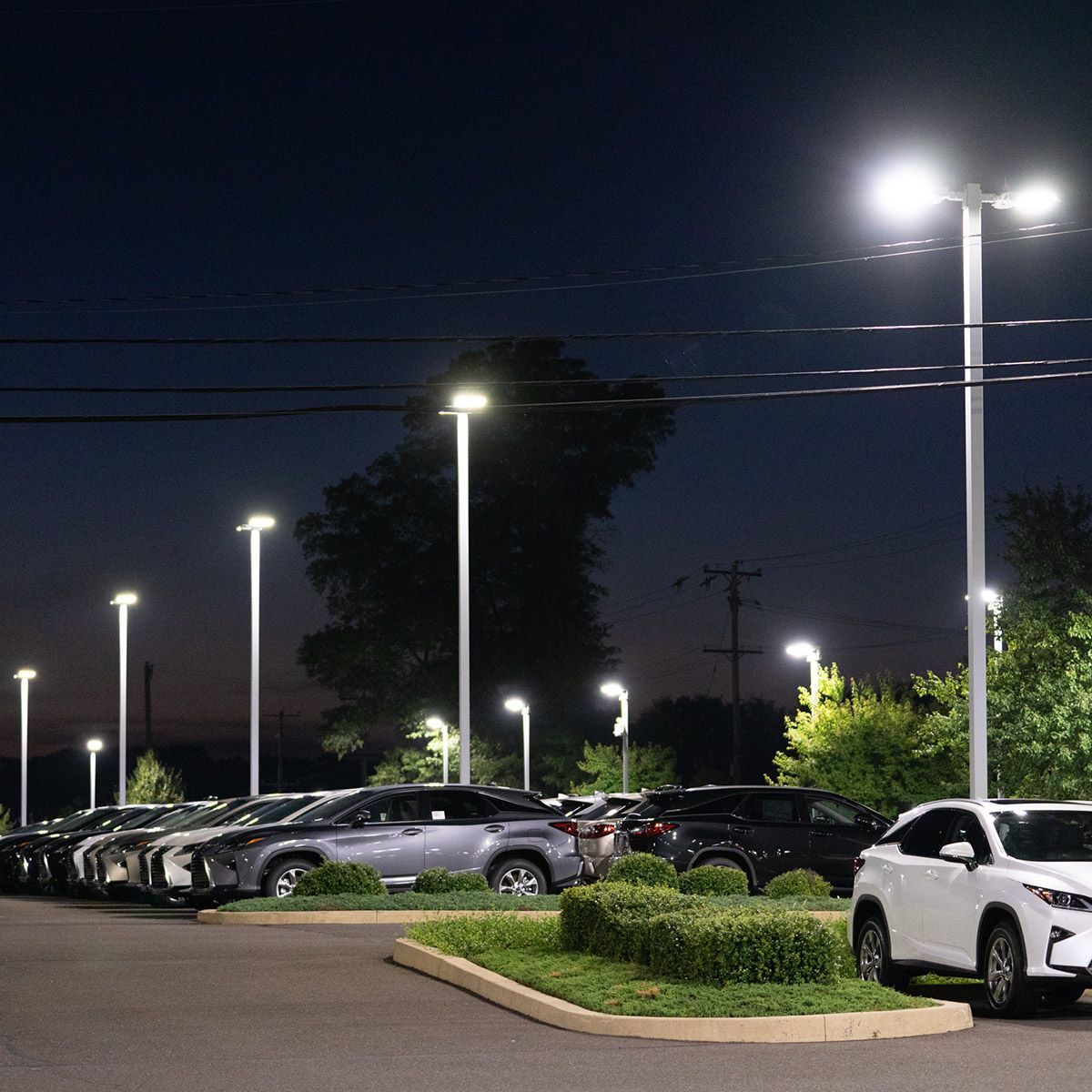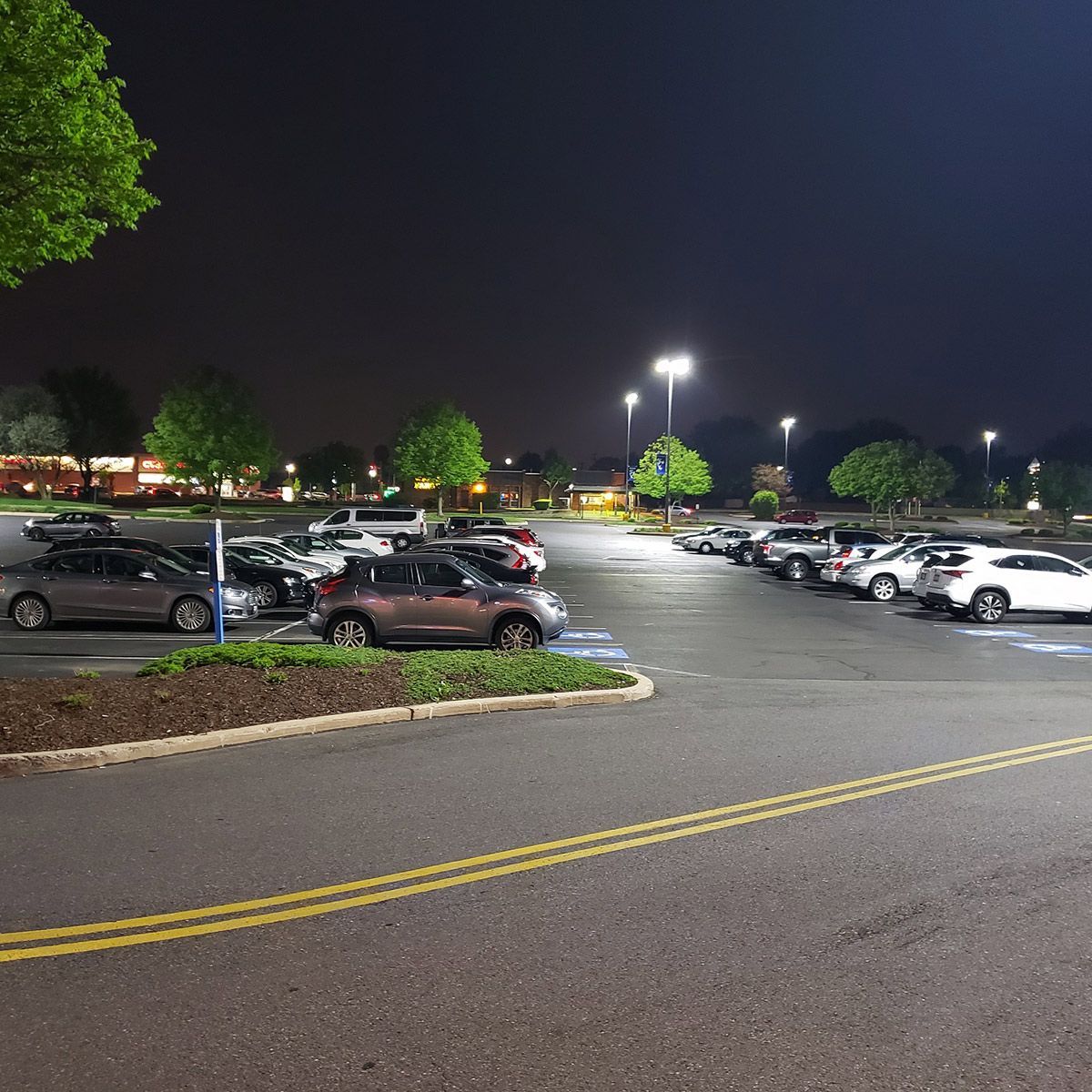 LED Shoebox Area Light - 300W / 42,000 lumens
Annual energy savings (est)1: $366/light
Replaces 1000W
Up to 42,000 Lumens / 130-140 lm/W
In areas where a lot of light is needed, like athletic fields and stadiums, outdoor playgrounds, or large plazas, LED lighting can help reduce energy waste. This shoebox fixture will efficiently illuminate your outdoor area with up to 42,000 lumens of cool white light, improving brightness levels and safety.
Easily install this LED fixture on square or round poles in large outdoor areas with either of our optional bracket add-ons:
1) Choose a direct mount so the shoebox light can be fitted to any pole shape or size.
2) For attaching the light to a pole arm, select our slipfitter mount.
If you would like the shoebox light to have a customized angle, it is adjustable during installation. If maintenance is needed on the light, use the clasps on the driver box to easily access the driver in the field.
You can trust in this UL-listed light to last an average of 50,000 operating hours, while being backed by a 5-year warranty. The fixture is made with tough housing; it is IP65-rated and built to withstand all type of weather. It comes with 100-277VAC or 347-480VAC voltage options and there's no need to worry about damage caused by high spikes in voltage, thanks to the built-in surge protection.

For those interested in lowering energy usage with dusk-to-dawn lighting, this light comes with photocell daylight-sensing capabilities. Otherwise, the shorting cap allows for standard manual usage.
| | |
| --- | --- |
| Wattage(s) | 300W |
| Replaces Wattage(s) | 1000W |
| Light Output | Up to 42,000 lumens |
| Luminous Efficacy (lm/W) | 140 lm/W |
| Average Lamp Life | 50,000 hours |
| Color Temperature(s) | 5000K |
| CRI | >70 |
| Dimming | Yes |
| Beam Angle | T3 (pushes light forward) |
| Working Environment | Outdoor |
| Enclosure Rating | IP65 (Protected against dust and low-pressure jets of water) |
| Light Type | Wired Fixture |
| Input Voltage | 120-277V or 347-480V |
| Temperature Rating | -40°F - 122°F |
| Housing Material | Aluminum Alloy |
| Housing Color | Brown |
| Qty in Package | 1 |
| Dimensions | 29.72" x 14.76" x 6.30" without mounting bracket |
| Weight | 17 lbs. |
| Certification | DLC 5.0, UL |
| Warranty | 5 Years |
1
Electricity cost savings pertain to when the light replaces existing older lighting. Savings are calculated based on the light operating 12 hours/day, 7 days/week at the highest available wattage for the light & the highest wattage it is specified to replace, at a utility rate of 12 cents/kWh. If lights are sold in a pack, cost savings is based on the total number of lights in the pack. Actual savings will vary depending on usage, replacement, and rates.
Use our energy savings calculator to calculate your own savings.
Accessories for LED Shoebox Area Light - 300W / 42,000 lumens