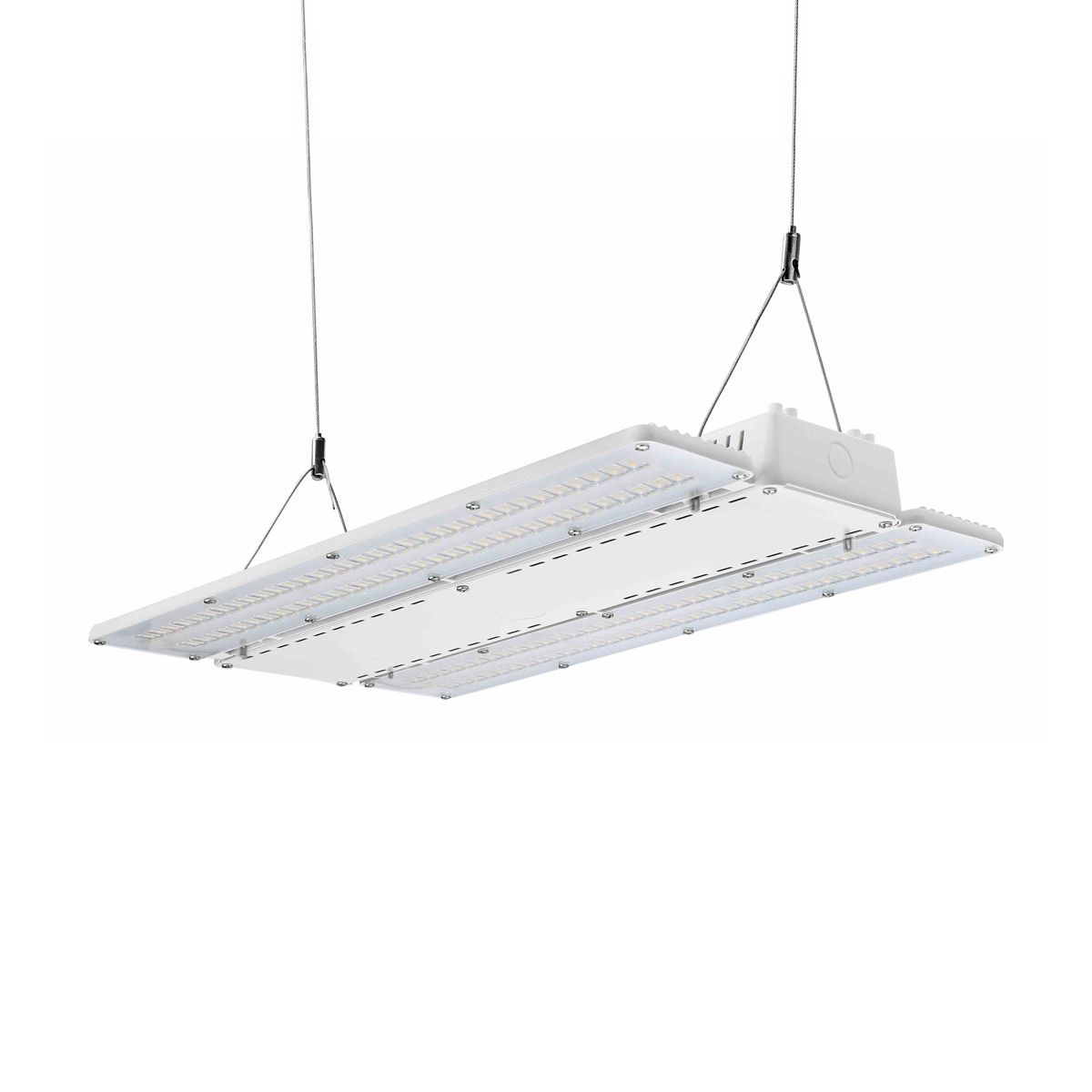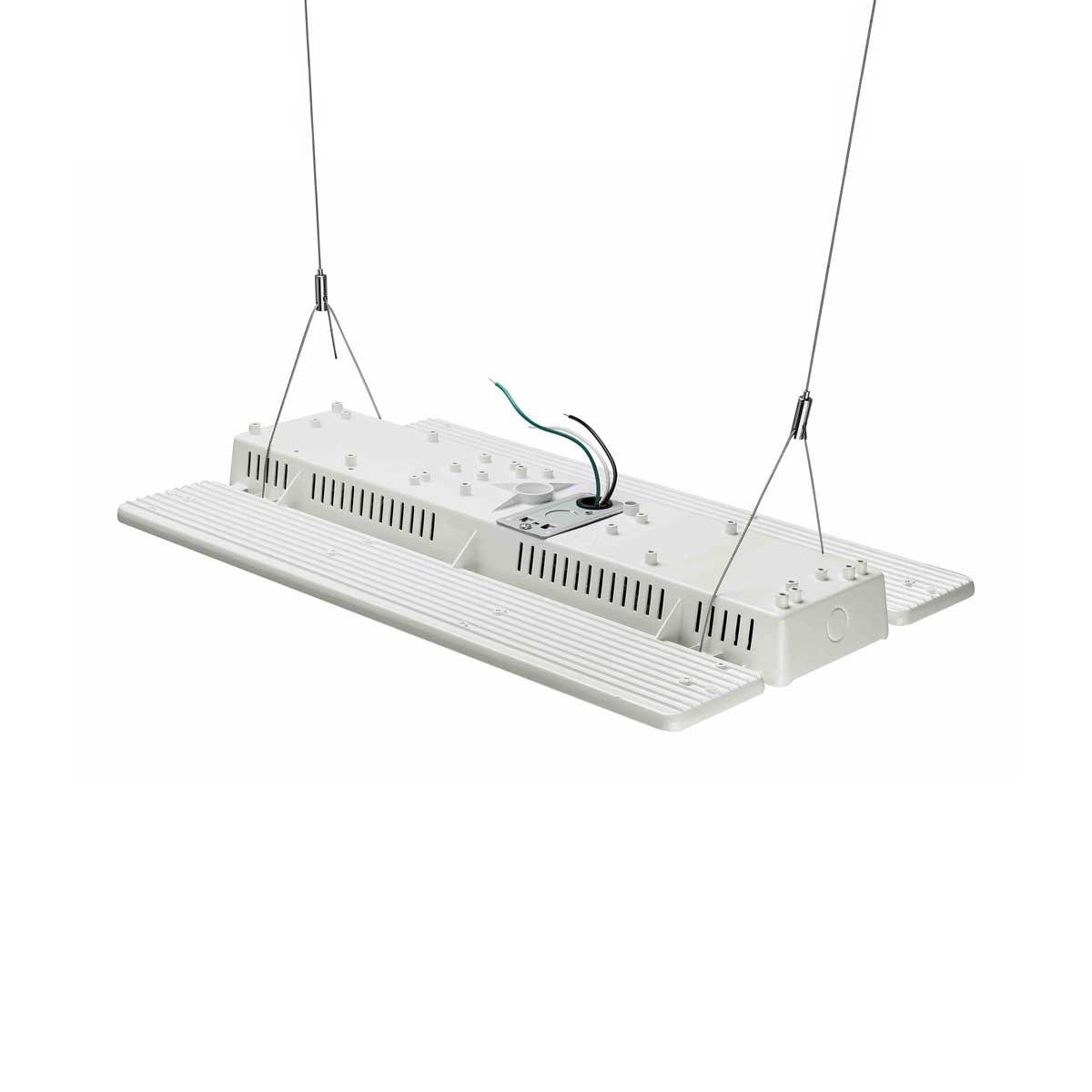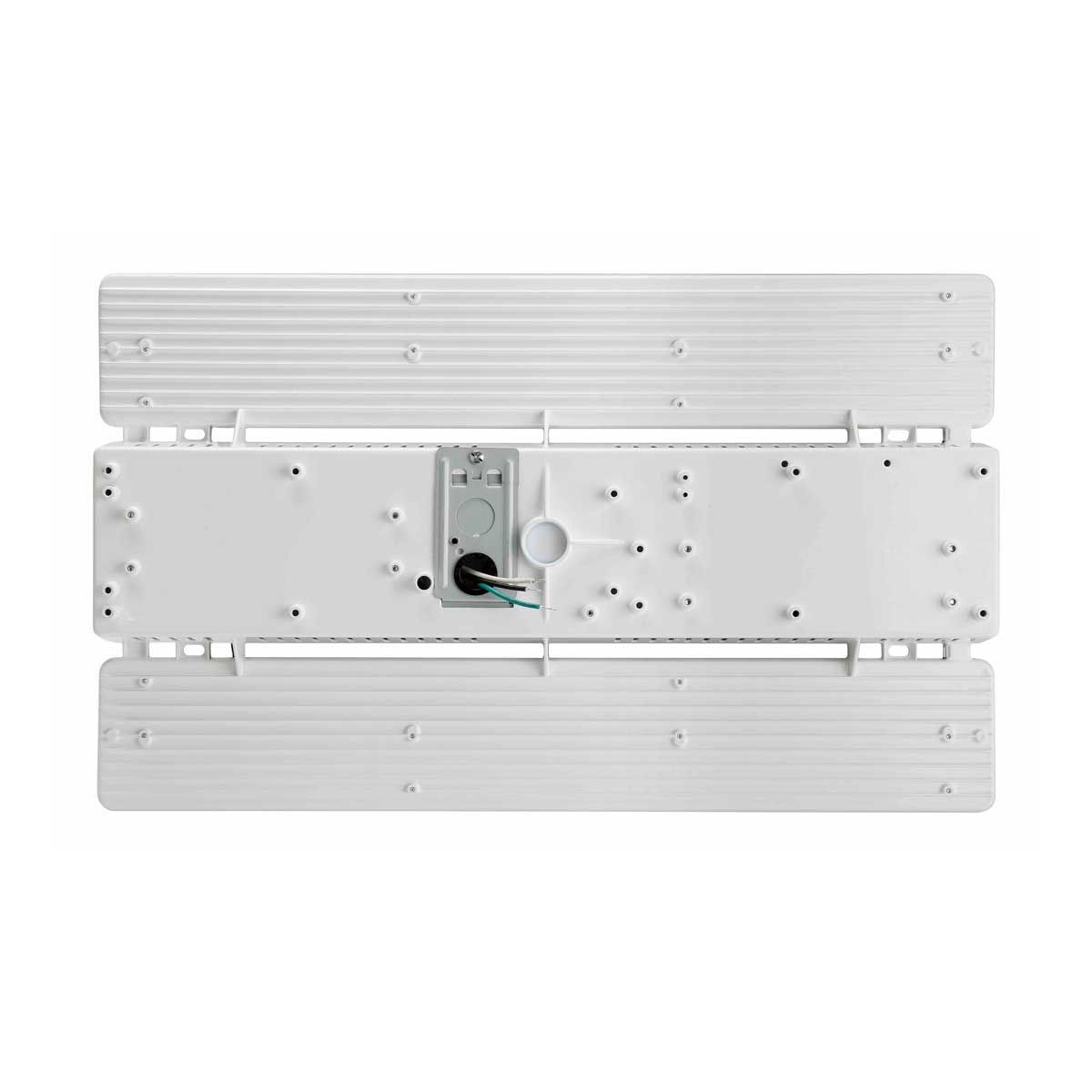 Linear High Bay - 210W / 30,300 Lumens
Color Temperature:
Natural White (4000K)
Annual energy savings (est)1: $99/light
Replaces 400W HID or 10-Lamp T8
30,300 Lumens / 144 lm/W

Dimmable
Rebate-Eligible & UL Listed
Get the output of a 2x2 fixture matched with the ease of shipping, storing, and installing that comes with smaller fixtures; choose our Compact 210W Linear LED High Bay. It is a low-profile, 1x2 high bay that offers the brightness of larger models, so you won't need to decrease fixture spacing. You'll receive a cost-effective product that is perfect for bulk installs in warehouses, retail centers, manufacturing facilities, and other high-ceiling applications.
Compact Design for Less Time & Labor Spent:
Choose this space-saving high bay with contractor-friendly packaging and you'll see a quicker turnaround and reduced electrician labor costs.
Installs will go about 30% faster
3X more of these will fit on a lift
2X more of these will fit on a shelf
75% less packaging will be used
Pay Just Half your Energy Costs
By choosing to replace inefficient 10-tube T8 fluorescent or 400W HID fixtures with our 210W high bay, you will cut monthly energy usage in half. That cost reduction alone will pay off your initial investment in about 3 years. That leaves 2 more years on your warranty for after-payback-period savings.
Optics for a Great Glare Rating:
Lenses are engineered to reduce glare
Illumination provided is comfortable on the eyes
Product meets current DLC standards for UGR
Receive Rebates to Reduce Payback Period
Since this linear high bay is a DLC 5.1 product, it is eligible for rebates across the USA. You could even save 99% on upfront costs with select utility company incentives. See all the rebates available in your area for this product by clicking the rebate assistant chat at the top of this page!
Special Order Models (Contact us for more details.)
Motion-Detection Lighting
To improve safety, security, and energy savings, you can special order the motion sensing version of this compact LED high bay.
Emergency Lighting
A version of this fixture can be special ordered with a factory-installed backup battery. It will provide 90 minutes of 900-lumen lighting during power outages.
| | |
| --- | --- |
| Wattage(s) | 210W |
| Replaces Wattage(s) | 400W |
| Light Output | 30,300 lumens |
| Luminous Efficacy (lm/W) | 144 lm/W |
| Average Lamp Life | 50,000 hours |
| Color Temperature(s) | 4000K|5000K |
| Dimming | 0-10V |
| Installation | Wire fixture into mains. Steel wires included for hanging. |
| Working Environment | Indoor |
| Light Type | Wired Fixture |
| Input Voltage | 120V-277V |
| Temperature Rating | -40°F to 131°F |
| Housing Material | Die-cast aluminum |
| Dimensions | 20.7" L x 12.4" W x 2" H |
| Weight | 14.76 lbs |
| Certification | DLC 5.1, UL |
| Warranty | 5 Years |
1
Electricity cost savings pertain to when the light replaces existing older lighting. Savings are calculated based on the light operating 12 hours/day, 7 days/week at the highest available wattage for the light & the highest wattage it is specified to replace, at a utility rate of 12 cents/kWh. If lights are sold in a pack, cost savings is based on the total number of lights in the pack. Actual savings will vary depending on usage, replacement, and rates.
Use our energy savings calculator to calculate your own savings.