Energy Efficiency Rebates & Incentives for Lighting
Your business's LED lighting upgrade can be even more cost-effective when you make use of the energy rebates and incentives offered by many utility companies. But how do you know if it's worth it, or even how to go about finding rebates in your area? We're here to help!
★ ★ ★ ★ ★
"ELEDLights saved me thousands of dollars on our project just by going direct to the seller. Even the construction team was surprised by the price of my lights and what I was getting them for! The team at ELEDLights was quick to respond with replacing a broken lens from shipping, getting it in less than two days as opposed to a 6 week lead time I've grown to anticipate."
Corey Babka, Owner, SBW Dental Associates
COMMERCIAL UTILITY CUSTOMERS
Get Money Back on New Lighting
Did you know your utility may offer rebates and incentives for energy efficiency upgrades?
You may be eligible to install all-new, highly efficient LED lighting—and lighting controls—at a lower cost than you'd think. Many companies aren't aware of these incentives or how to access them, and they can often be confusing: downstream, midstream, prescriptive, custom—it's a lot to learn! ELEDLights regularly processes rebates for our customers. In fact, last year we helped customers in just one utility program save nearly $400k altogether in their lighting upgrade costs. And we charge nothing for that assistance when you buy your lights through us.
When you source your lights from ELEDLights, we can do the legwork to get you your rebates.
Who Should Apply for Energy Efficiency Rebates?
As businesses and organizations look to reduce overhead and trim their budgets, energy costs are a line item where not only can cuts be made, but improvements can come out of those cuts. Take lighting: running old, inefficient lighting is not only costing you twice as much as newer lights, it also comes with frequent re-lamping costs, and it tends toward faster degradation of light output than newer lighting technology. But of course it costs money to replace your old lighting.
That's where energy efficiency rebates and incentives come in. In order to incentivize companies to move toward more efficient technology, many utilities have set up incentive programs that cover some of the cost of the upgrade. Sometimes these incentives can be significant, taking the cost of new lights down to not much more than $1 per fixture. Sometimes it's more like $40 per fixture, which is still a decent price to pay for new $200 luminaires. How much is available to you depends in part on the program available where you're at and in part on what lighting decisions you make. We can help you with both.
And it's not just end users that can benefit from incentives. Incentives make it possible for property developers to include advanced lighting upgrades as part of building renovations; the cost to provide that increase in value can be offset by the incentives available for installing the upgrades.
Updating to energy efficient lighting allows you to cut energy overhead while enjoying reduced maintenance costs for the life of the lighting. It's a great long-term investment.
Energy efficiency incentives make doing that upgrade financially smart—even in the short term
When you take advantage of all the energy efficiency incentives available to you, you can save on not only the cost of your new lights but also on occupancy & daylight sensors and advanced lighting controls that bring you even more energy savings. You may even be eligible to save on installation costs and the permanent removal of old fixtures as well!
Whether you could use new lights in a single office or across an entire industrial complex, or if you're a contractor with commercial clients you'll be speccing or installing new lights for, ELEDLights can help you access all of the energy incentives available to lighting project.
Cut your energy bill by taking advantage of lighting incentives
ELEDLights has helped companies like yours offset the costs of new lighting with energy efficiency incentives, at no additional cost. If your lighting upgrade qualifies for rebates, we can help make submitting your applications—and getting your incentive—fast and easy. Depending on the utility, we may be able to process your rebate instantly as part of your lighting order! Just fill out the form above & we'll see what's available to you.
What Projects Qualify for Incentives?
If you are installing lighting in a commercial building, there is a good chance your project will be eligible for cost-saving rebates. Utilities across the U.S. offer incentives for commercial, industrial and institutional customers who install high-efficiency lighting and energy-saving controls.
If you're unsure if your project qualifies, reach out to us and ask. Our team puts together incentive discounts for customers every day. We can get you an answer quickly and tell you how much you may save on the lighting and controls for your project.
What's It Like to Get Incentives through ELEDLights?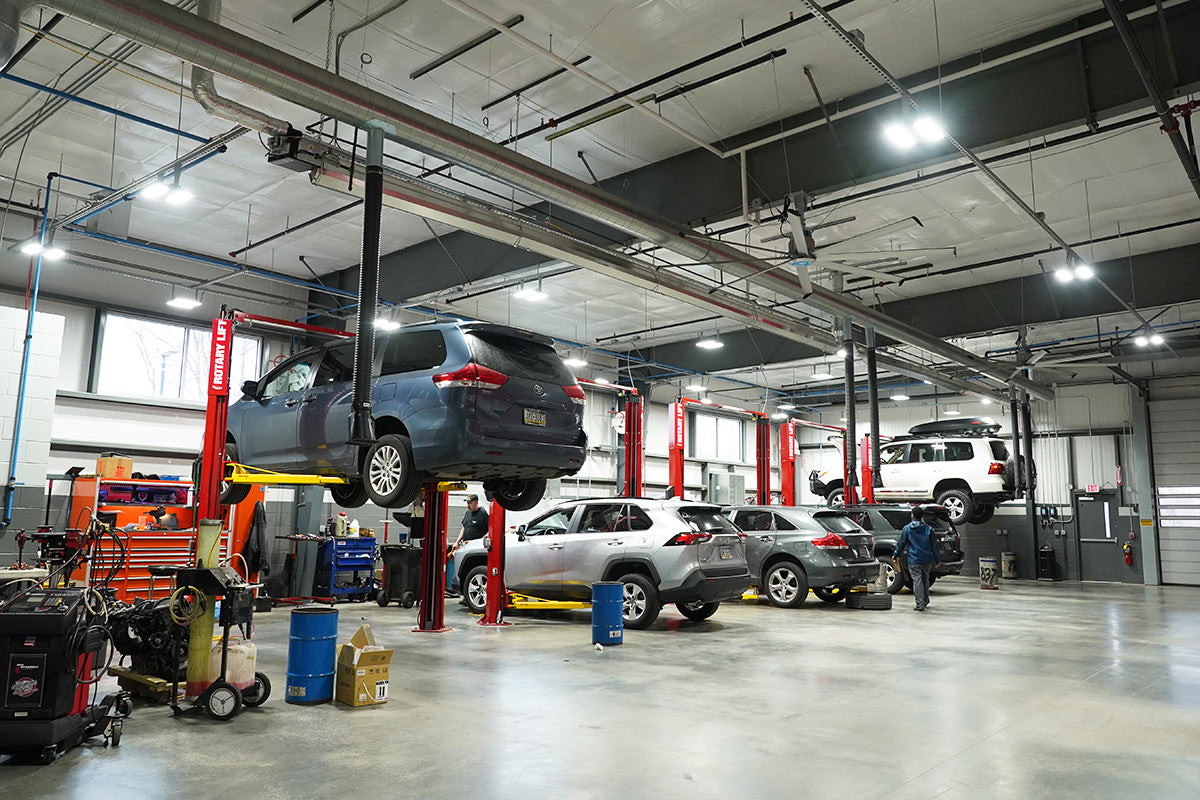 Team Toyota of Glen Mills, PA
Dealership Saves on Lighting Improvements
"PECO was offering financial incentives. ELEDLights literally did everything for me, to the point where when they sold me the lights, the credits were already on there. Just an absolute wealth of knowledge. I couldn't recommend them enough to anybody that's looking to do any sort of project, large or small."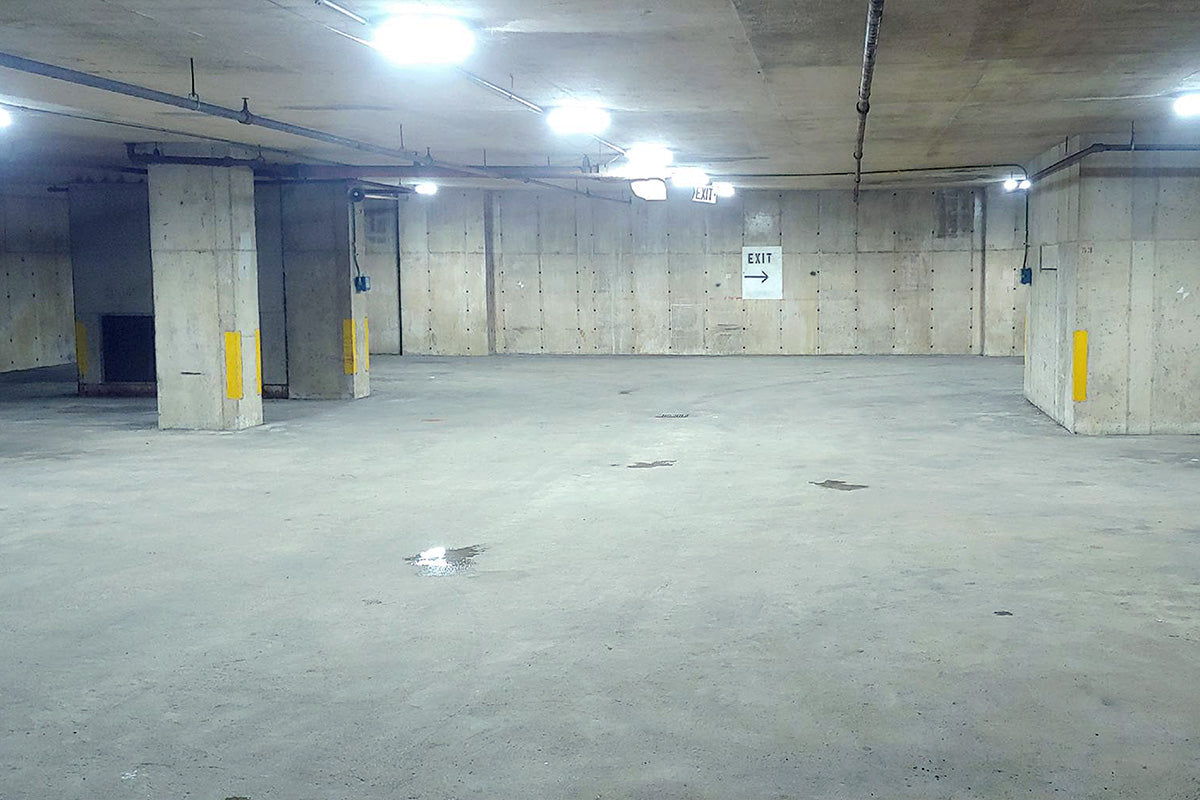 Iron Stone Real Estate Partners, Philadelphia
Parking garage upgrade saved $64,500 through PECO Ways to Save incentives
Iron Stone replaced 430 HPS canopy lights in a parking garage. The rebates we got them amounted to $64,500, leaving just $430 to be paid out of pocket for the new, energy-efficient fixtures. And the energy efficiency paid off too! After just 2 months, Iron Stone estimated they'd already saved more than a thousand dollars in energy costs.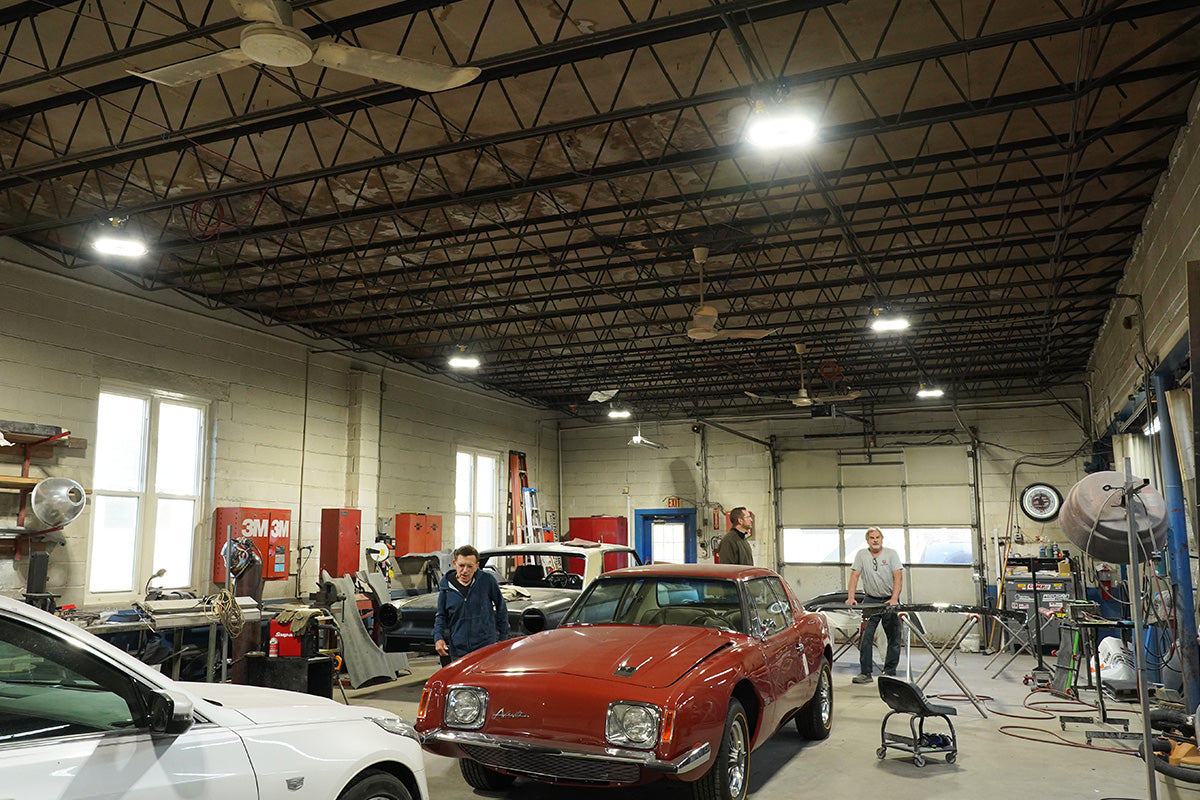 Kristoff's Classic Cars of Horsham, PA
$8 Lighting Upgrade for Car Bay
When Tom Kristoff upgraded 8 lights in the car bay with LED lights, we were able to save him 99% of the fixture costs by filing for the utility incentives available to him. Total bill: $8 + tax.