A WELL-DESIGNED SPACE IS PRICELESS
But we make sure perfect doesn't break the bank. Through collaboration, our team of experts helps designers, architects, and contractors all reach the end goal of beautiful lighting that meets the needs of the application and of the allocated budget. Get custom designs, photometric layouts, unique-fixture-sourcing, integrated smart controls, and product lookbooks specific to your project.
CERTIFIED PROFESSIONALS
ELEDLights is a member of the Illuminating Engineering Society of North America (IESNA). Our lighting services team is Lighting Certified, National Council on Qualifications for Lighting Professionals (LC, NCQLP). We can provide customer references upon request.
LIGHTING DESIGN SERVICES WE PROVIDE
---
PHOTOMETRIC LAYOUTS
We do the calculations and determine optimal fixture spacing so each square foot of your space is perfectly illuminated, ensuring no dark spots and no overspending on unnecessary brightness.
CONCEPT DESIGNS
With the spec ranges determined, our lighting design team can then find products that provide the desired look and feel for the lighting in your space; this is where artistic vision takes shape.
3D RENDERINGS
To be certain that the fixtures your team picks from our concept design stage will meet the needs and aesthetic of the space, we provide 3D renders that help you visualize the finished design.
FINAL WALKTHROUGHS
The last stage is the final reveal. During this stage, we ensure that your completed lighting project meets all your standards and you are 100% satisfied with the results.
LIGHTING SERVICES REQUEST
Complete the Lighting Services Request form to have one of our lighting design professionals get in touch to discuss your goals, expectations, and requirements for your lighting project.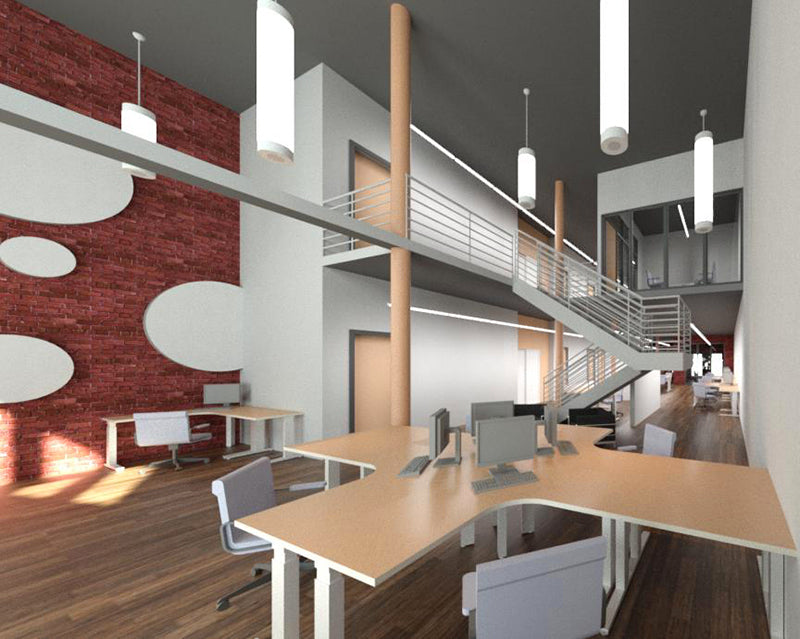 SEE OUR DESIGN SERVICES IN ACTION
For an example of how our lighting design services can be helpful for your project, check out this recent job we completed: