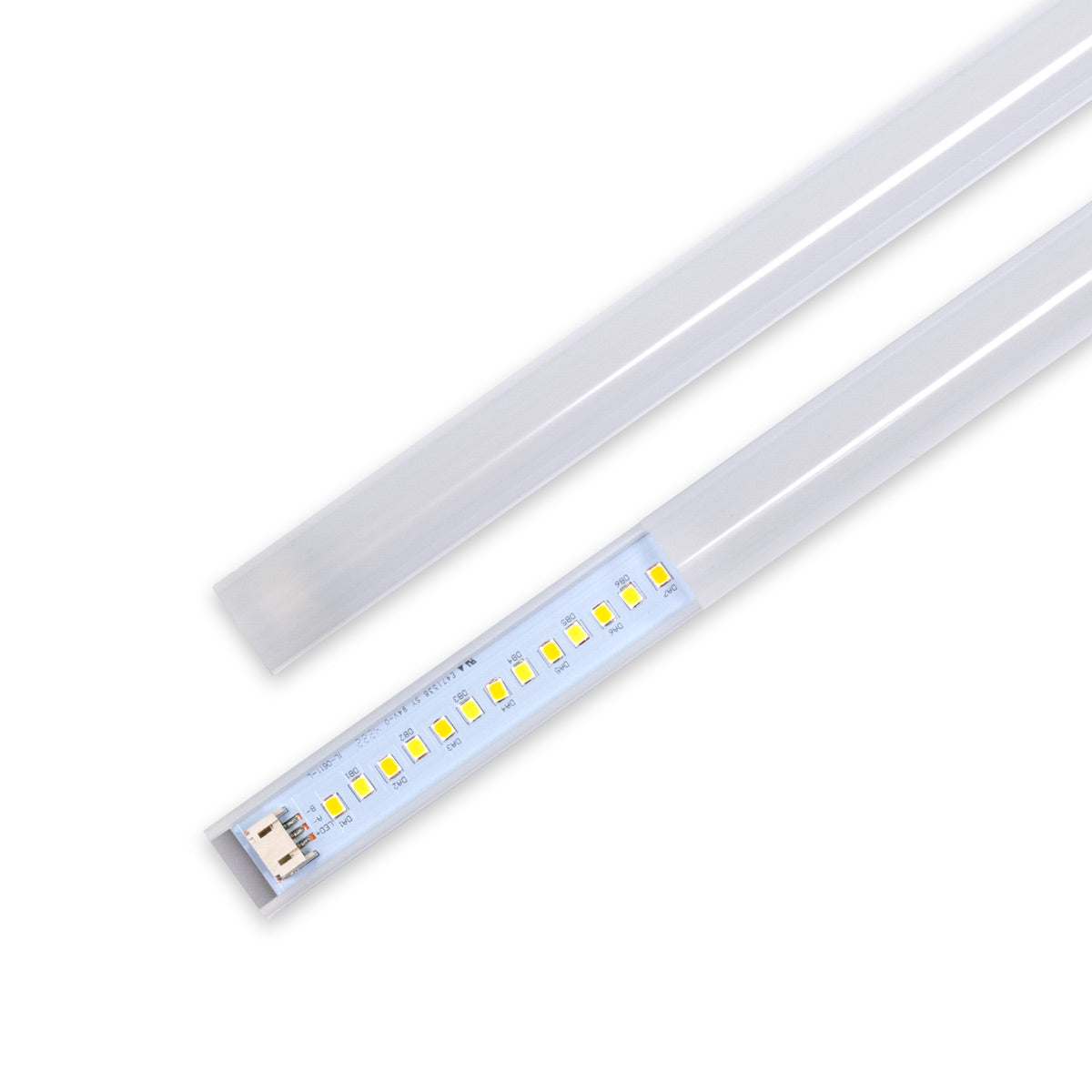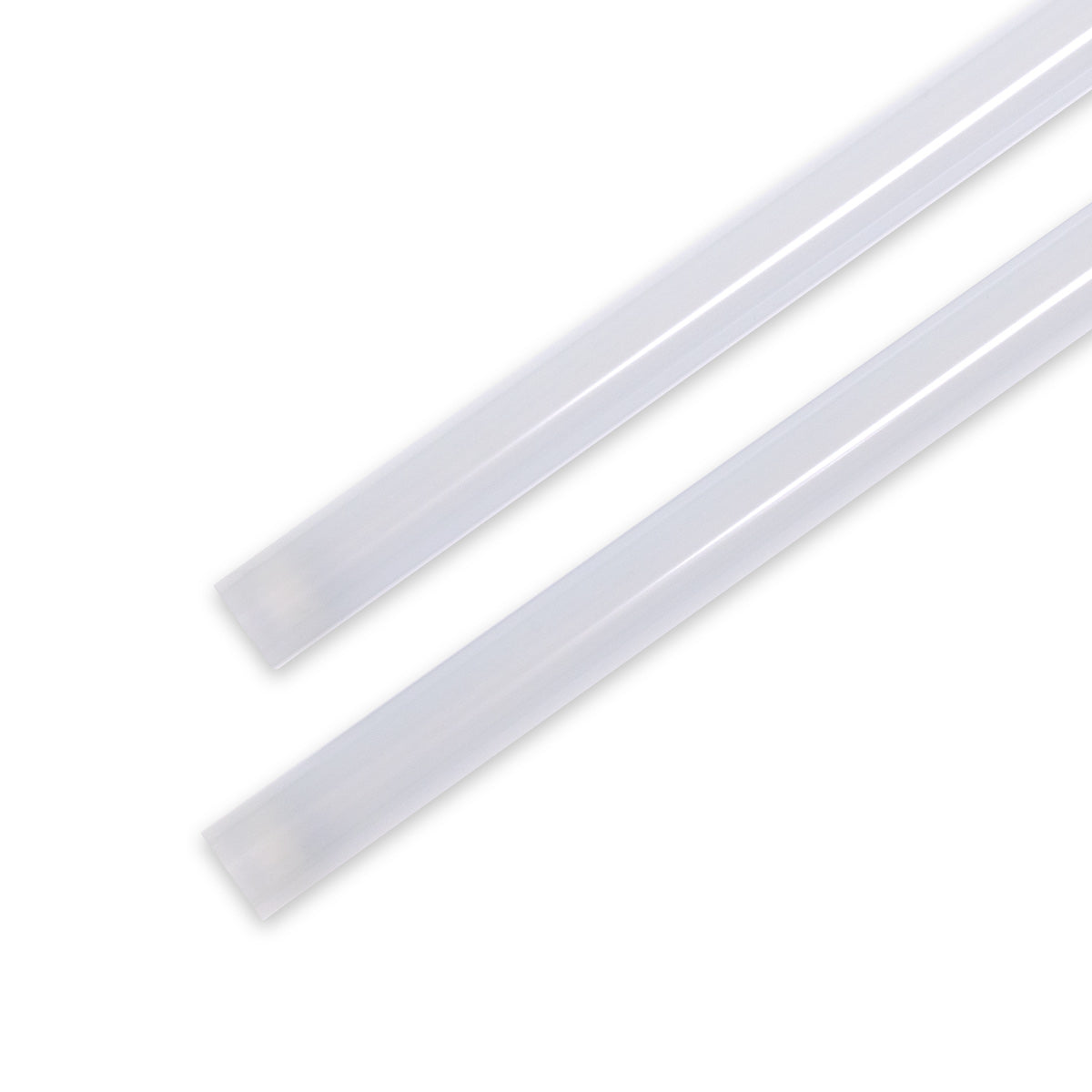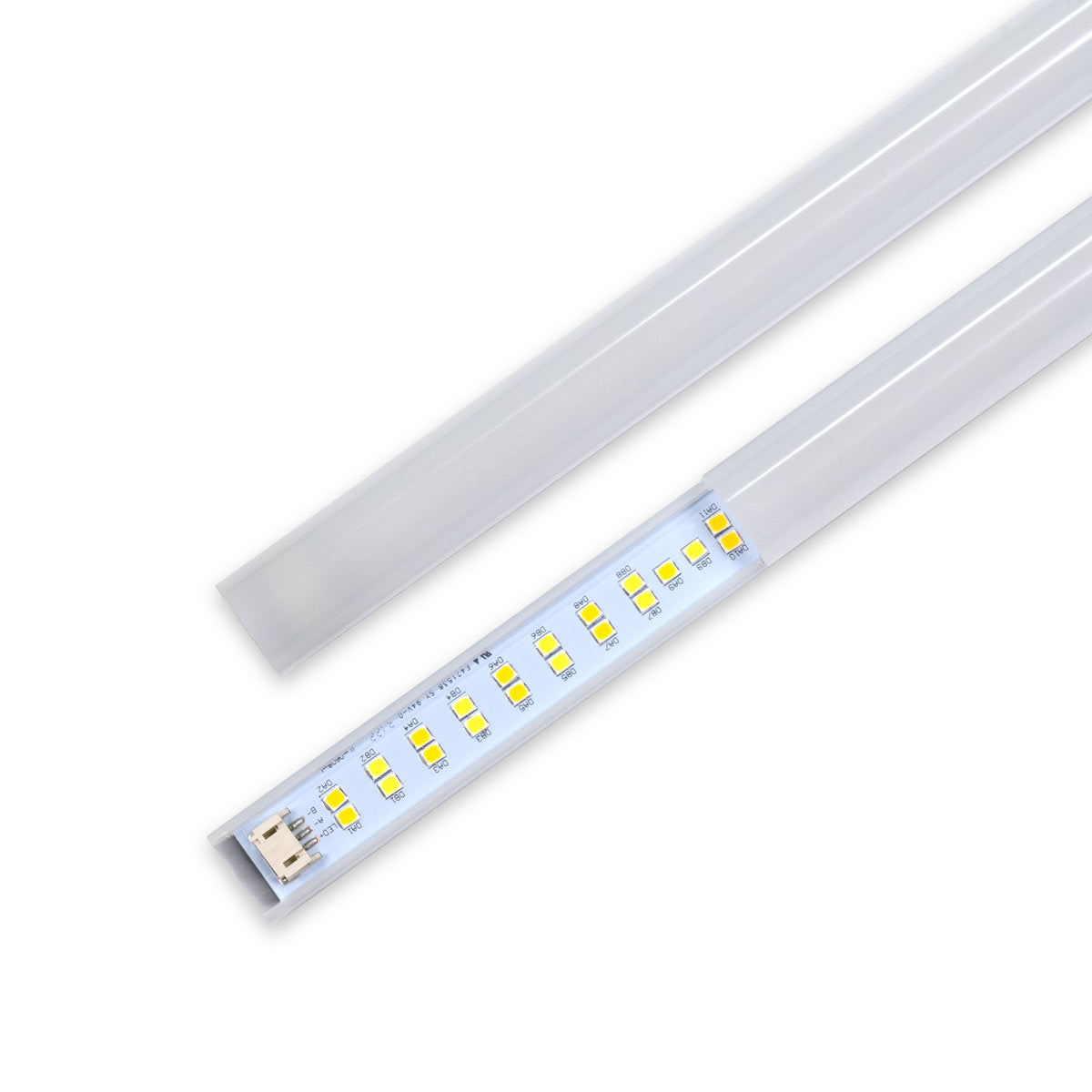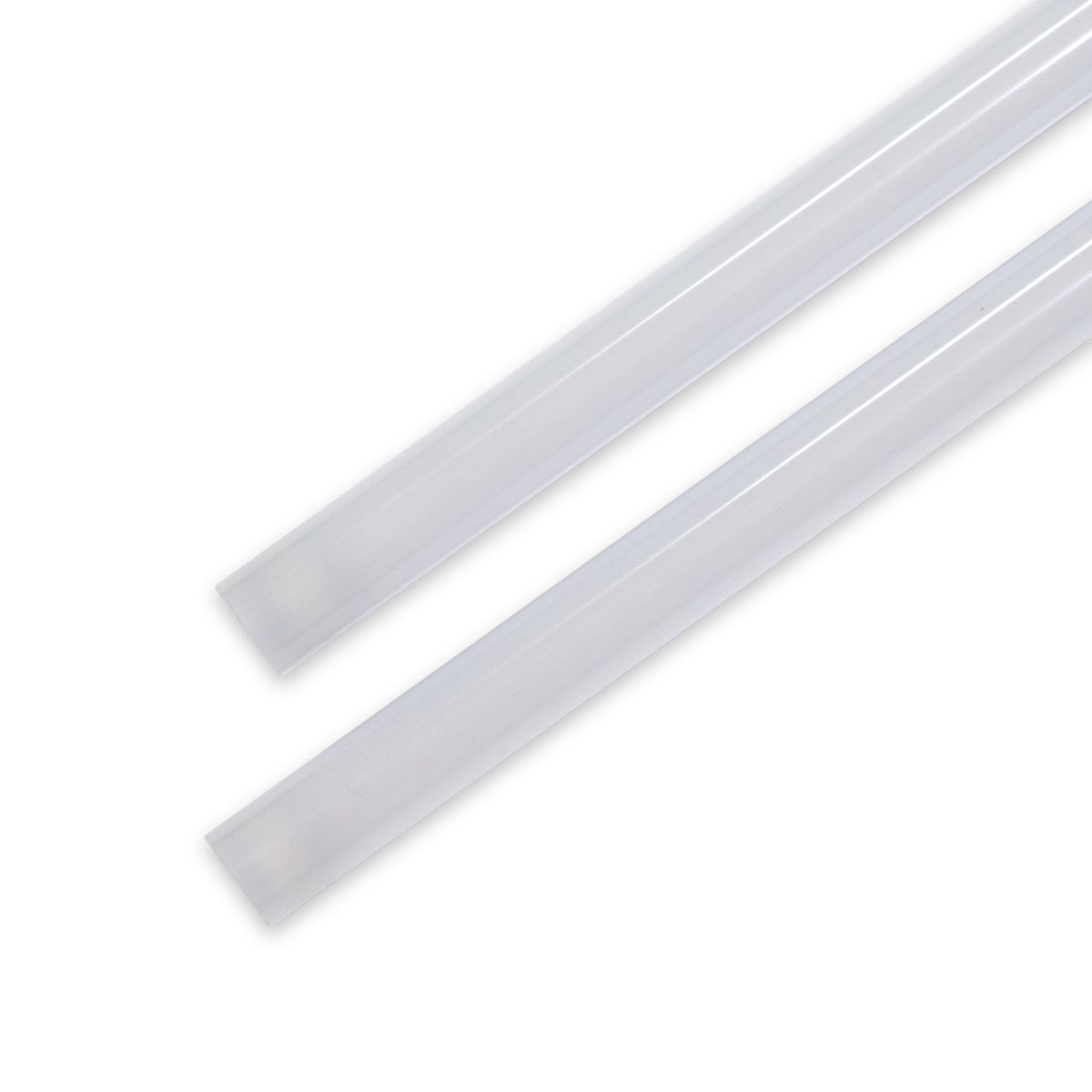 Pack of 10 Sets of 4ft Frosted Lens Covers for 4 ft Color & Wattage Selectable Retrofit Kits (1 Pack Covers Ten 2x4 or Five 4x4 Kits)
Create smooth, diffuse lighting when installed with fluorescent LED retrofit kits 2X4STRPD35WSCS, 2X4STRPD46WSCS, or 4X4STRPD46WSCS.
Each pack contains ten lens cover sets. Each set in the pack includes two 4 ft frosted lens covers, two center clips, and four end caps.
One pack of these frosted lens cover sets is enough to upgrade ten 2X4STRPD35WSCS or 2X4STRPD46WSCS retrofit kits or five 4X4STRPD46WSCS retrofit kits.
Photos show frosted covers with strips (sold separately). Not shown in photo: center clips and end caps.