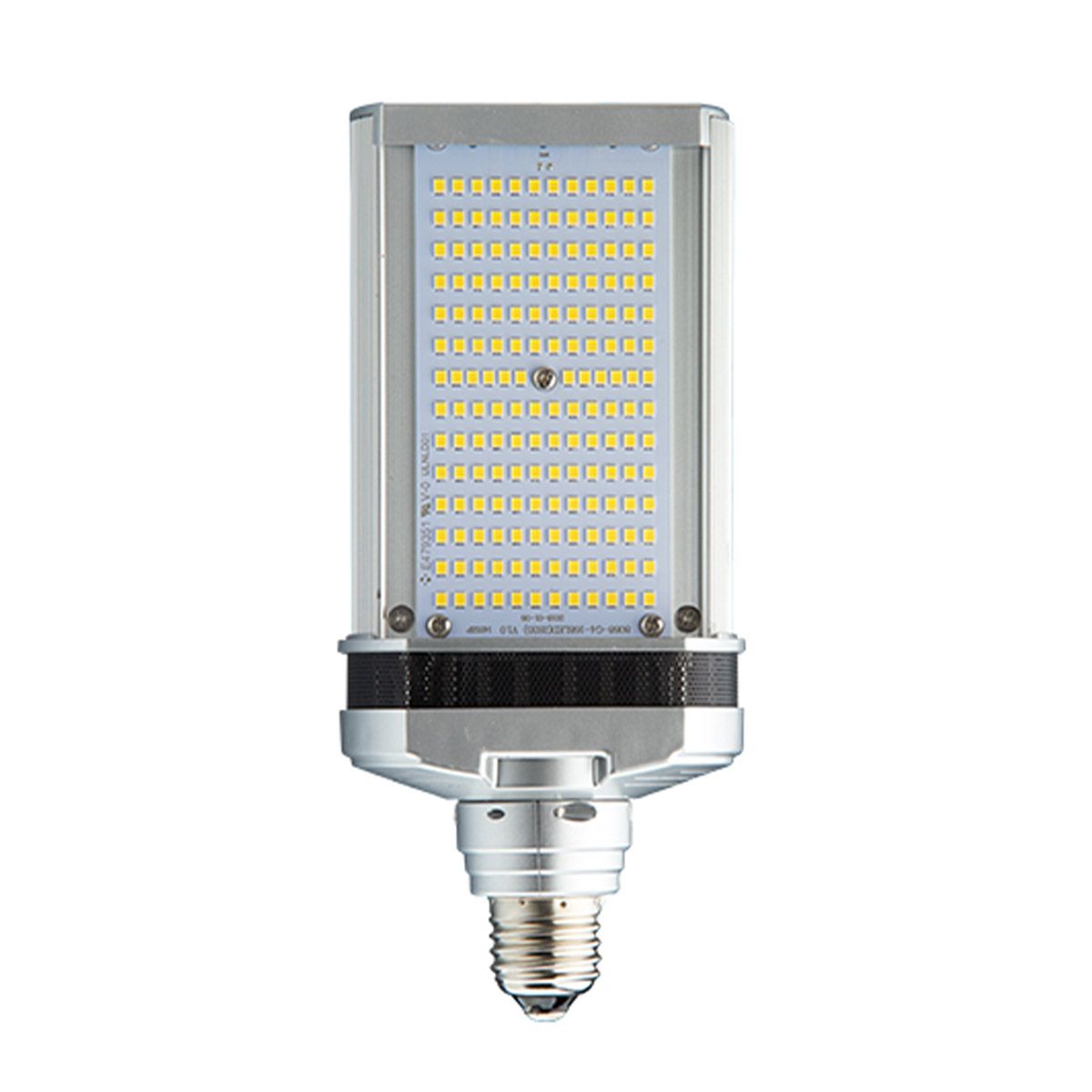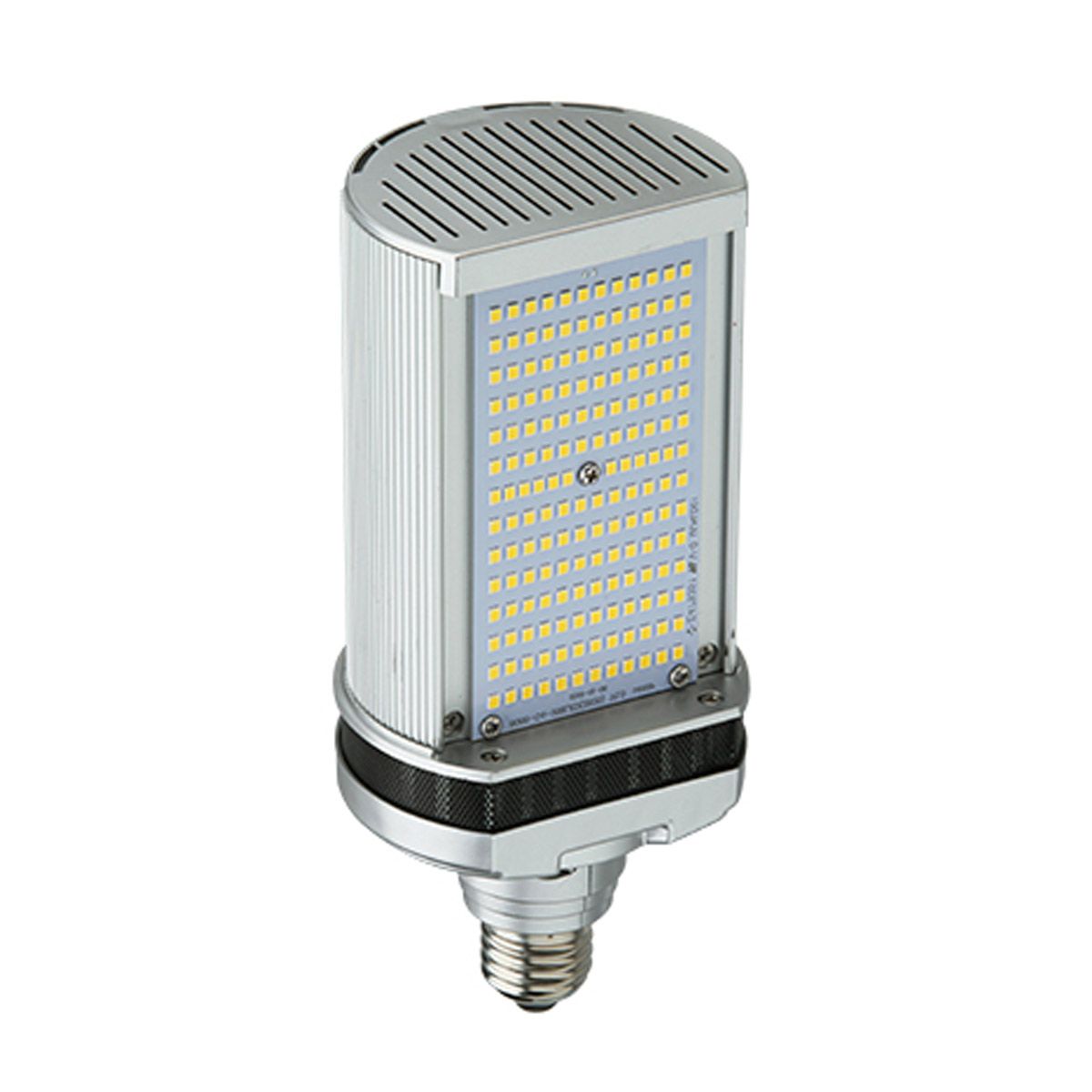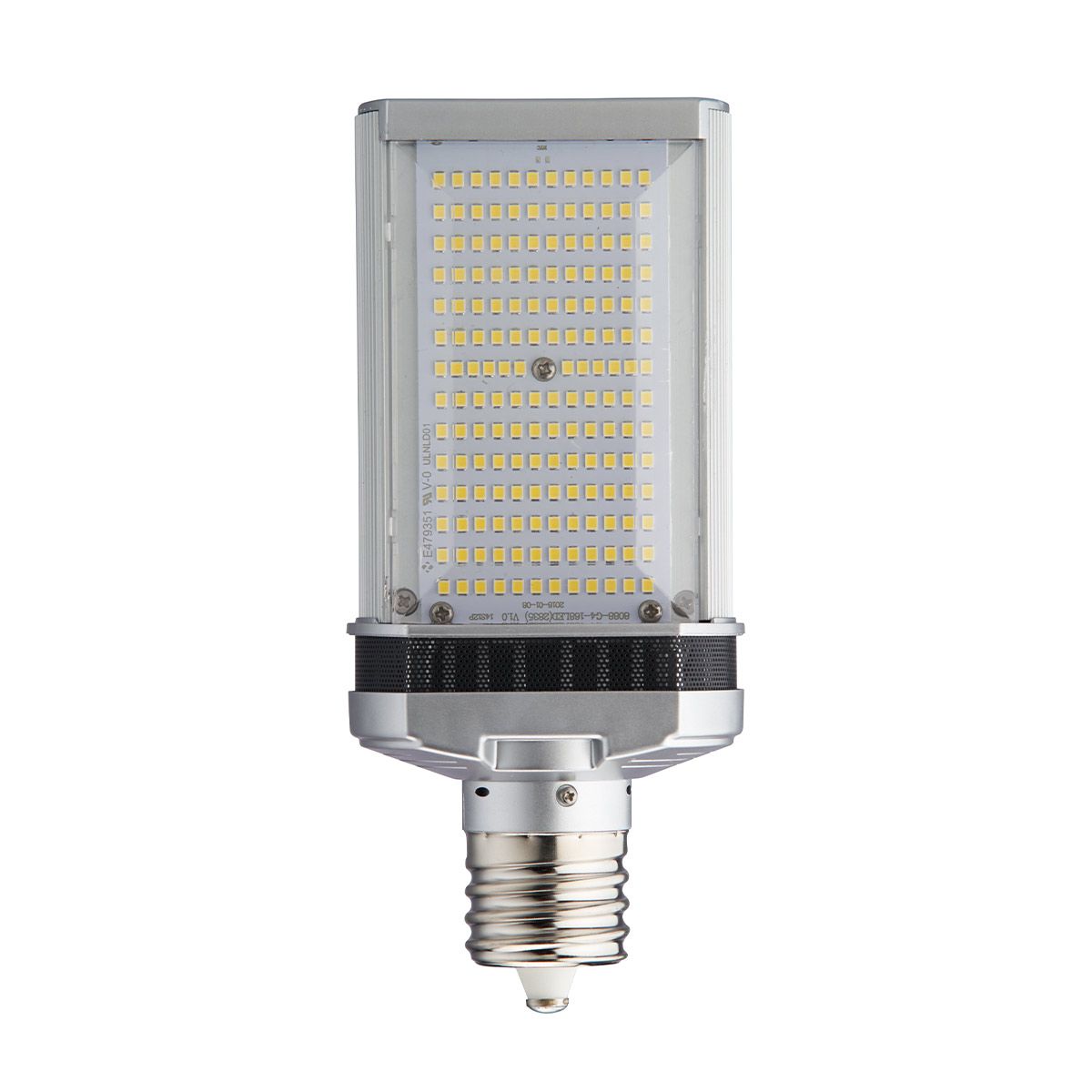 50W Shoebox & Wall Pack LED Retrofit
Annual energy savings (est)1: $65/light
Replaces 175W
7,250 Lumens / 142 lm/W
Upgrade the 175W lamps in your existing shoebox or wall pack fixtures with these 7,250-lumen LED lamps. By choosing LED, you will see a significant increase in energy savings while brightening your parking lot or other outdoor space with efficient, cool white (5000K) light.

The unidirectional light flow and innovative flat panel design of this lamp make it a great fit for shoebox and wall pack fixtures. This 50W retrofit can easily be mounted horizontally in a completely enclosed fixture using either an E26 or E39 base. Once this lamp has been installed into a fixture, it can be rotated to face the desired direction.

Thanks to the built-in fan and thermal sensor, this light will keep cool while operating, leading to long-lasting light for brightening your commercial property. On average, you can trust in this UL-listed LED light to last 50,000 hours, while being backed by a 5-year warranty.

During the long life of this efficient lamp, you could save up to 80% in energy overhead when switching from less efficient alternatives. These savings will allow you to quickly pay off your initial lighting investment.
Wattage(s)
50W
Replaces Wattage(s)
175W
Light Output
7,250 lumens
Luminous Efficacy (lm/W)
142 lm/W
Average Lamp Life
50,000 hours
Color Temperature(s)
5000K
CRI
>80
Base Type
See Product Options
Beam Angle
T5 (spreads light all around)
Light Type
Retrofits and Conversion Kits
Input Voltage
120-277VAC
Temperature Rating
-40° to 122°F
Qty in Package
1
Dimensions
E26 Edison Base: 7.9" (length) x 3.75" (width)
E39 Mogul Base: 8.5" (length) x 3.75" (width)
Weight
E26 Edison Base: 1.26 lbs.
E39 Mogul Base: 1.3 lbs.
Certification
UL
Warranty
5 Years
1
Electricity cost savings pertain to when the light replaces existing older lighting. Savings are calculated based on the light operating 12 hours/day, 7 days/week at the highest available wattage for the light & the highest wattage it is specified to replace, at a utility rate of 12 cents/kWh. If lights are sold in a pack, cost savings is based on the total number of lights in the pack. Actual savings will vary depending on usage, replacement, and rates.
Use our energy savings calculator to calculate your own savings.