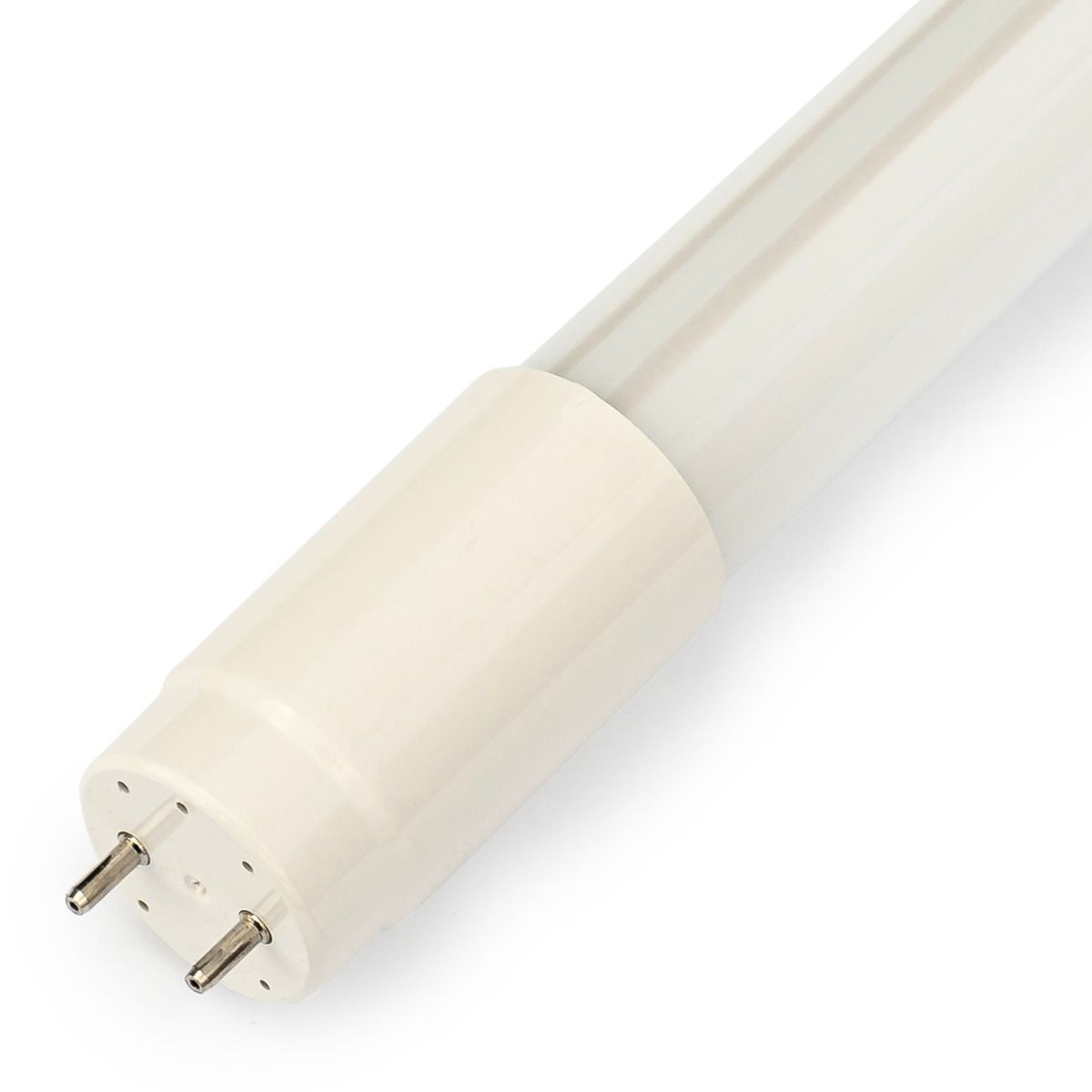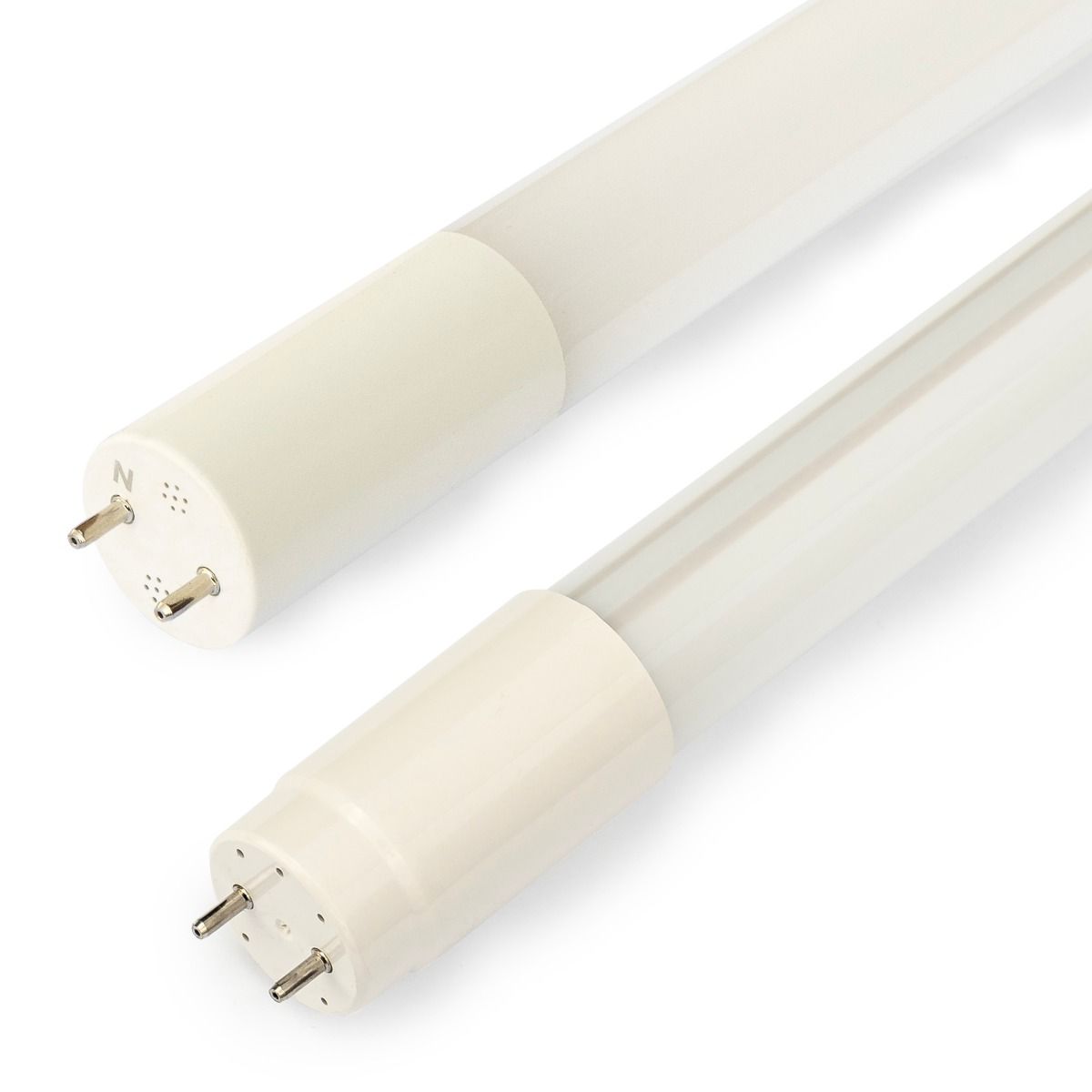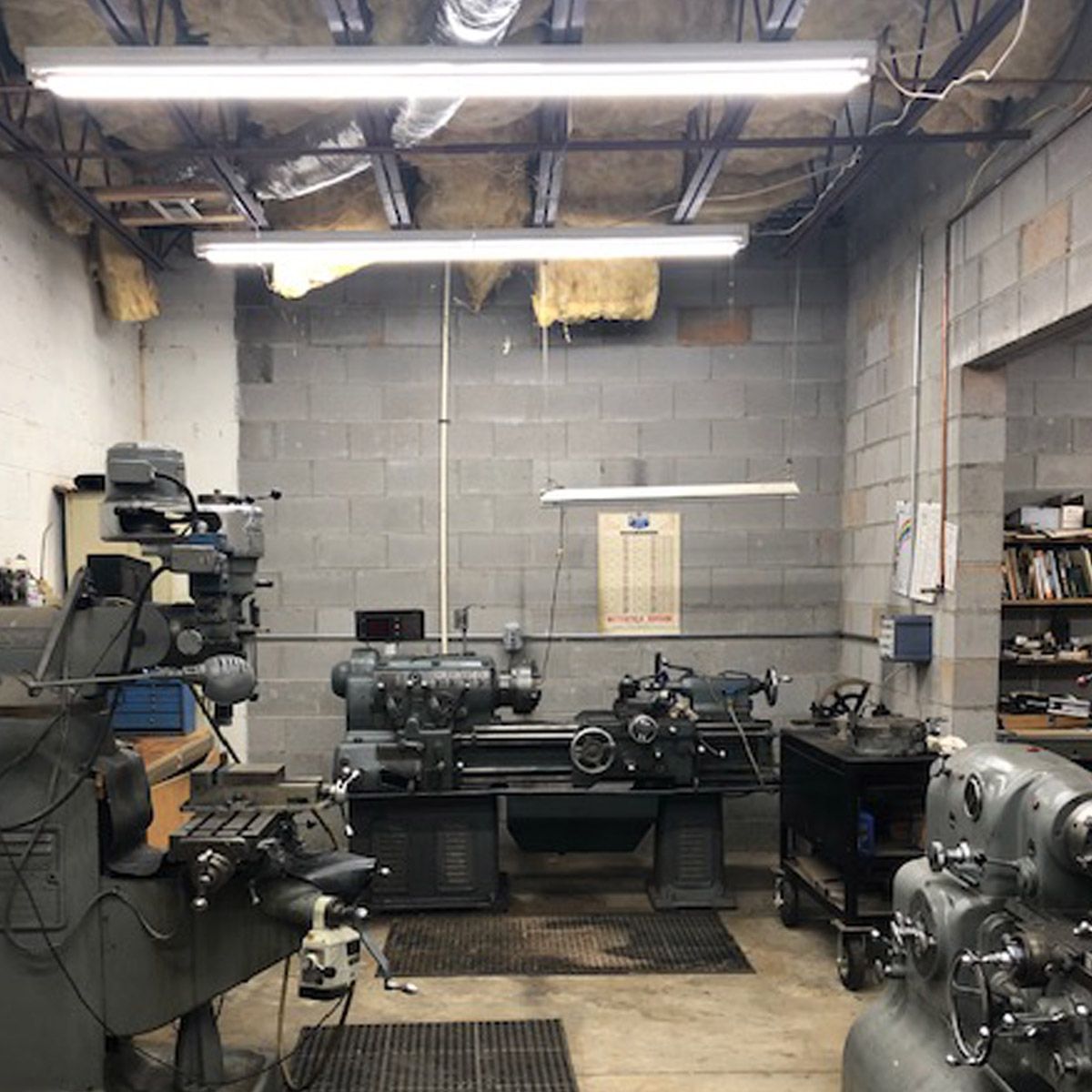 4ft LED Tube - 12W / 1,800 lm - Ballast Bypass - 25 Pack
Color Temperature:
Natural White (4000K)
Annual energy savings (est)1: $250/pack
Replaces 32W
1,800 Lumens / 150 lm/W

Type B Lamp
Double-Ended Power
LED Replacements for 32W T8 Fluorescent Lamps
With a 1,800-lumen output, these 12W LED tubes are an ideal upgrade from your usual 32W fluorescent tube lights. Making that change over to LED power can cut your lighting energy consumption by more than half! With their 240° beam angle, they provide excellent light coverage. Available in 4000K natural white or 5000K cool white, these LED tube lights are a great option to convert your office or retail space to cleaner, more efficient lighting.

Double-Ended Power for Easier Installation
Not only do our Type B Ballast Bypass 4ft LED tubes remove the need to install entirely new fixtures during your LED conversion, their double-ended power makes it so that even the tube installation will be as painless as possible.  LED tubes powered on both sides to fit both shunted and non-shunted ends of most fluorescent lamp holders, or tombstones, removing a central step of the retrofit process and saving you time with each and every install.

Cost Effective & Rebate-Qualified
If up-front cost is your primary concern, our 12W 4ft LED tubes will give you a high-quality LED upgrade with significant energy savings that fits your budget. Plus, if your local utility offers business customers LED lighting rebates, these DLC 5.1 certified lights qualify for cash back from your provider, in the form of energy rebates, further reducing your costs.
How to install 4ft double-ended power LED tubes
| | |
| --- | --- |
| Wattage(s) | 12W |
| Replaces Wattage(s) | 32W |
| Light Output | 1,800 Lumens |
| Luminous Efficacy (lm/W) | 150 lm/W |
| Average Lamp Life | 50,000 hours |
| Color Temperature(s) | 4000K, 5000K |
| CRI | >80 |
| Base Type | Bi-Pin |
| Beam Angle | 240° |
| Lens Cover | Frosted |
| Ballast Compatibility | Compatible with all fluorescent fixtures—Bypass the ballast before installing tube |
| Working Environment | Indoor |
| Light Type | Retrofits and Conversion Kits |
| Input Voltage | 120~277VAC |
| Temperature Rating | -20°C - 45°C / -4°F - 113°F |
| Housing Material | Glass |
| Certification | DLC 5.1, UL |
| Warranty | 5 Years |
1
Electricity cost savings pertain to when the light replaces existing older lighting. Savings are calculated based on the light operating 12 hours/day, 7 days/week at the highest available wattage for the light & the highest wattage it is specified to replace, at a utility rate of 12 cents/kWh. If lights are sold in a pack, cost savings is based on the total number of lights in the pack. Actual savings will vary depending on usage, replacement, and rates.
Use our energy savings calculator to calculate your own savings.
Accessories for 4ft LED Tube - 12W / 1,800 lm - Ballast Bypass - 25 Pack