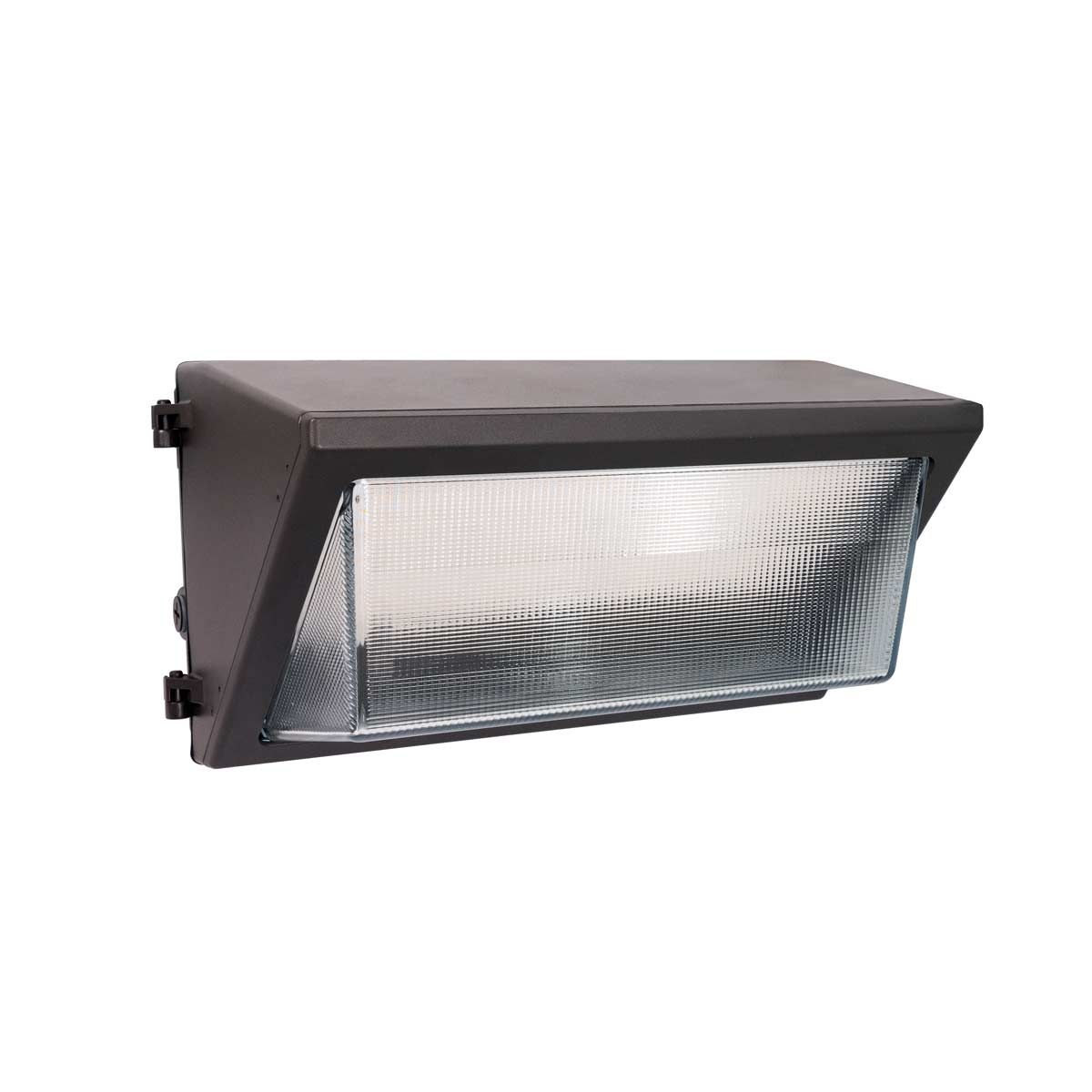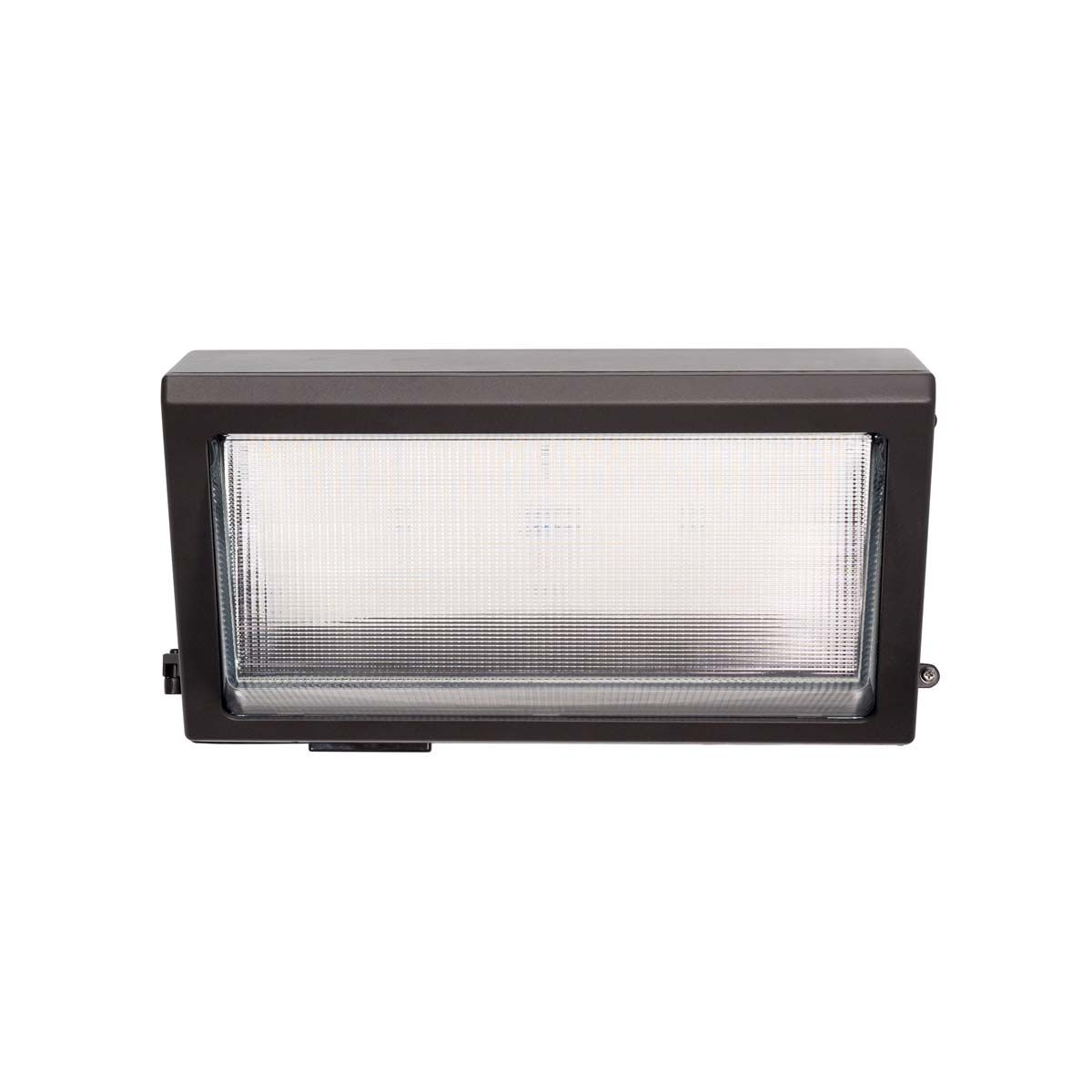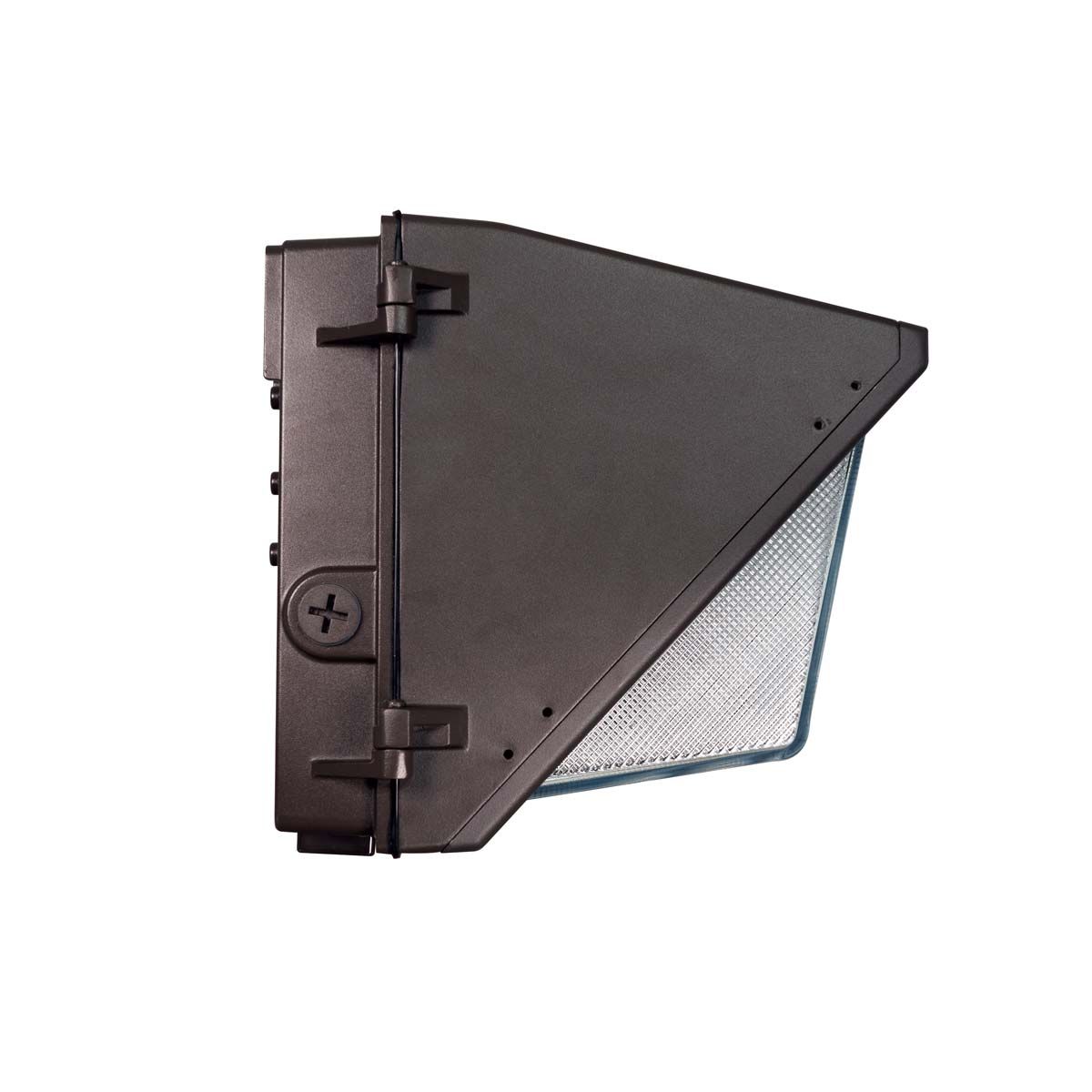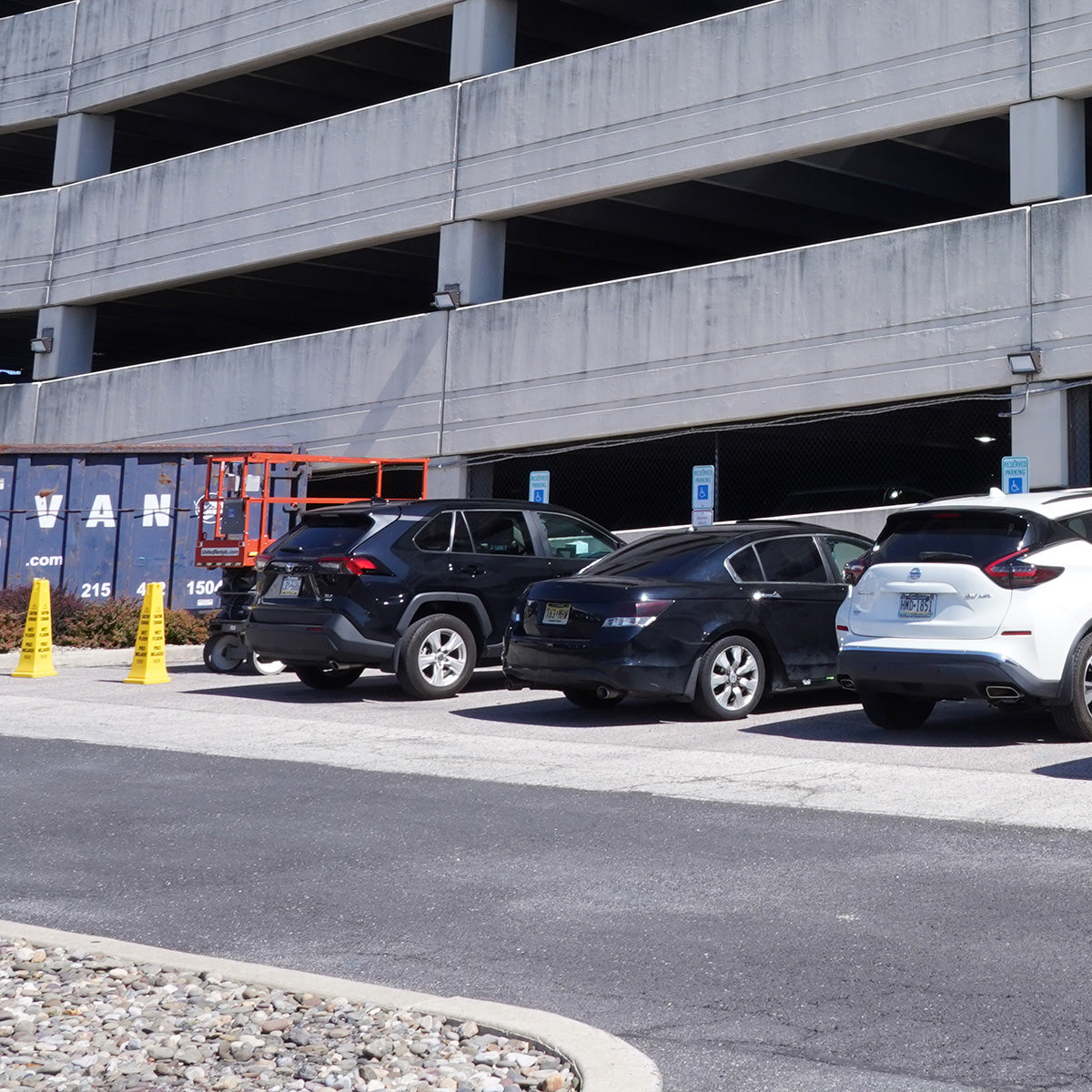 80W MaxLite Open Face LED Wall Pack Color Selectable - 9,600 lm - 120 lm/W - Control Ready
Annual energy savings (est)1: $89/light
Replaces 250W / 9,600 Lumens
Selectable: 3000K, 4000K, or 5000K

Rebate Eligible & UL Listed
Warranty Includes Labor Allowance
Choose Your Color Temperature

Brightly illuminate a variety of outdoor spaces on your commercial property with only one type of fixture. Since this MaxLite wall pack can have a lighting color temperature of 3000K, 4000K, or 5000K, different areas—such as entrances & exits, parking garages, and outdoor walkways—can have lighting that suits their specific applications. This is especially great for buying in bulk!
Ready for Smart Controls

This LED wall pack is equipped with a USB slot that is compatible with our MaxLite Smart Sensor line. Choose the sensor that will work best for your company's needs, now or later, and the plug-and-play node can be easily installed in the field. Our MaxLite Control Ready fixtures are the ultimate future-proofing solution; add smart controls at any point as the needs in your building evolve.
Increase Safety & Decrease Overhead

Improve security around your hotel, school, hospital, or business with 9,600 lumens of light from this 80W wall pack. For times and places where less brightness is needed, you can also control the light output with 0-10V dimming. This controllability, matched with the energy-efficiency of LEDs, will result in illumination when and where it's needed most, plus, much lower energy bills each month.
Get Lighting Built-to-Last

Rather than waste time and money replacing disposable lighting, choose long-lasting LEDs that you can depend on. Designed with shatter-resistant glass and IP65-rated, corrosion-resistant housing that is completely sealed from debris, bugs, and water, this light is built to withstand years of wear and tear. Each one is UL-certified for quality and inspected by our in-house engineering team to ensure it works exactly as intended. Plus, this light is backed by a 10-year MaxLite warranty that includes a labor allowance.
Switch and Save

The semi-cutoff style ensures light is projected outward and downward, but not upward. This design, plus the efficiency of LEDs, results in eliminating unnecessary energy usage. Replace your energy-sapping 250W metal halides with these efficient LED wall packs and you could reduce your energy bill by over 65%. Plus, since this is a DLC 5.1 product, your project could be eligible for utility rebates that can lower costs even further!
| | |
| --- | --- |
| Wattage(s) | 80W |
| Replaces Wattage(s) | 250W |
| Light Output | 9,600 lumens |
| Luminous Efficacy (lm/W) | 120 lm/W |
| Average Lamp Life | 50,000 hours |
| Color Temperature(s) | 3000K, 4000K, 5000K |
| CRI | >80 |
| Dimming | 0-10V |
| Beam Angle | 110° |
| Lens Cover | Clear |
| Working Environment | Wet location listed |
| Enclosure Rating | IP65 (Protected against dust and low-pressure jets of water) |
| Light Type | Wired Fixture |
| Input Voltage | 120-277VAC |
| Temperature Rating | -40°F to 104°F |
| Housing Material | Die cast aluminum & corrosion resistant powder coat finish |
| Housing Color | Dark bronze |
| Qty in Package | 1 |
| Dimensions | 17.87" x 9.61" x 9.06" |
| Weight | 9.5 lbs. |
| Certification | DLC 5.1, UL |
| Warranty | 10 Years |
1
Electricity cost savings pertain to when the light replaces existing older lighting. Savings are calculated based on the light operating 12 hours/day, 7 days/week at the highest available wattage for the light & the highest wattage it is specified to replace, at a utility rate of 12 cents/kWh. If lights are sold in a pack, cost savings is based on the total number of lights in the pack. Actual savings will vary depending on usage, replacement, and rates.
Use our energy savings calculator to calculate your own savings.