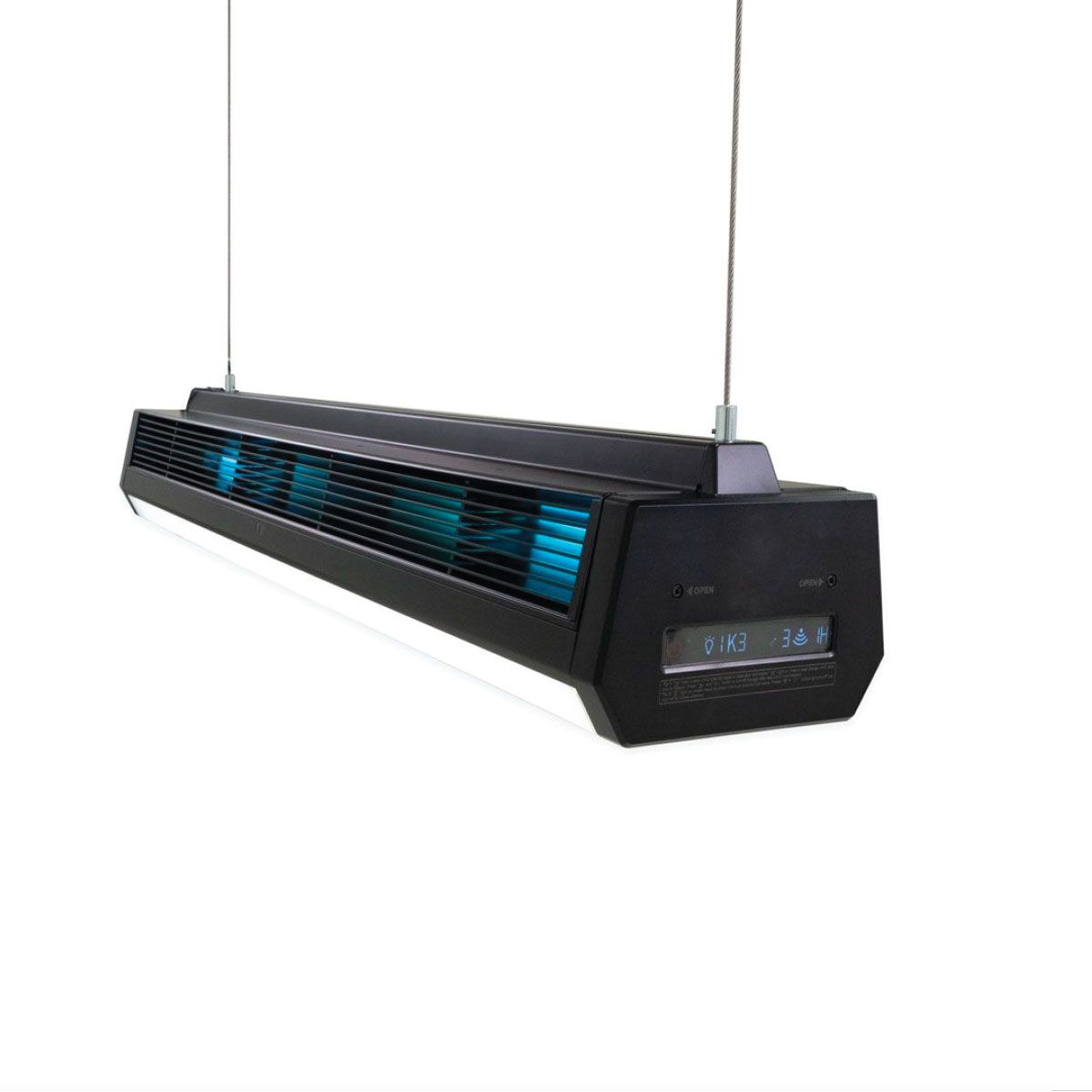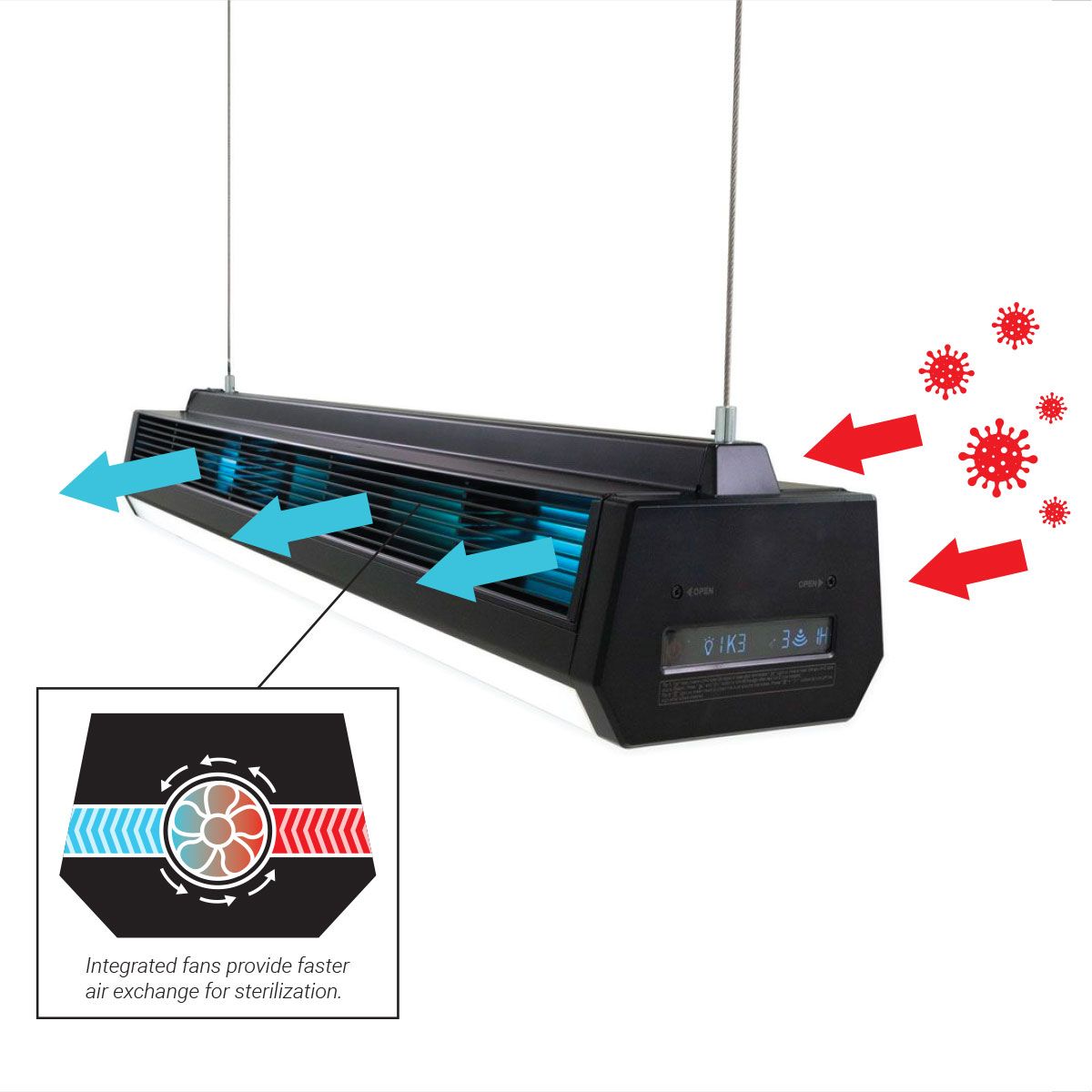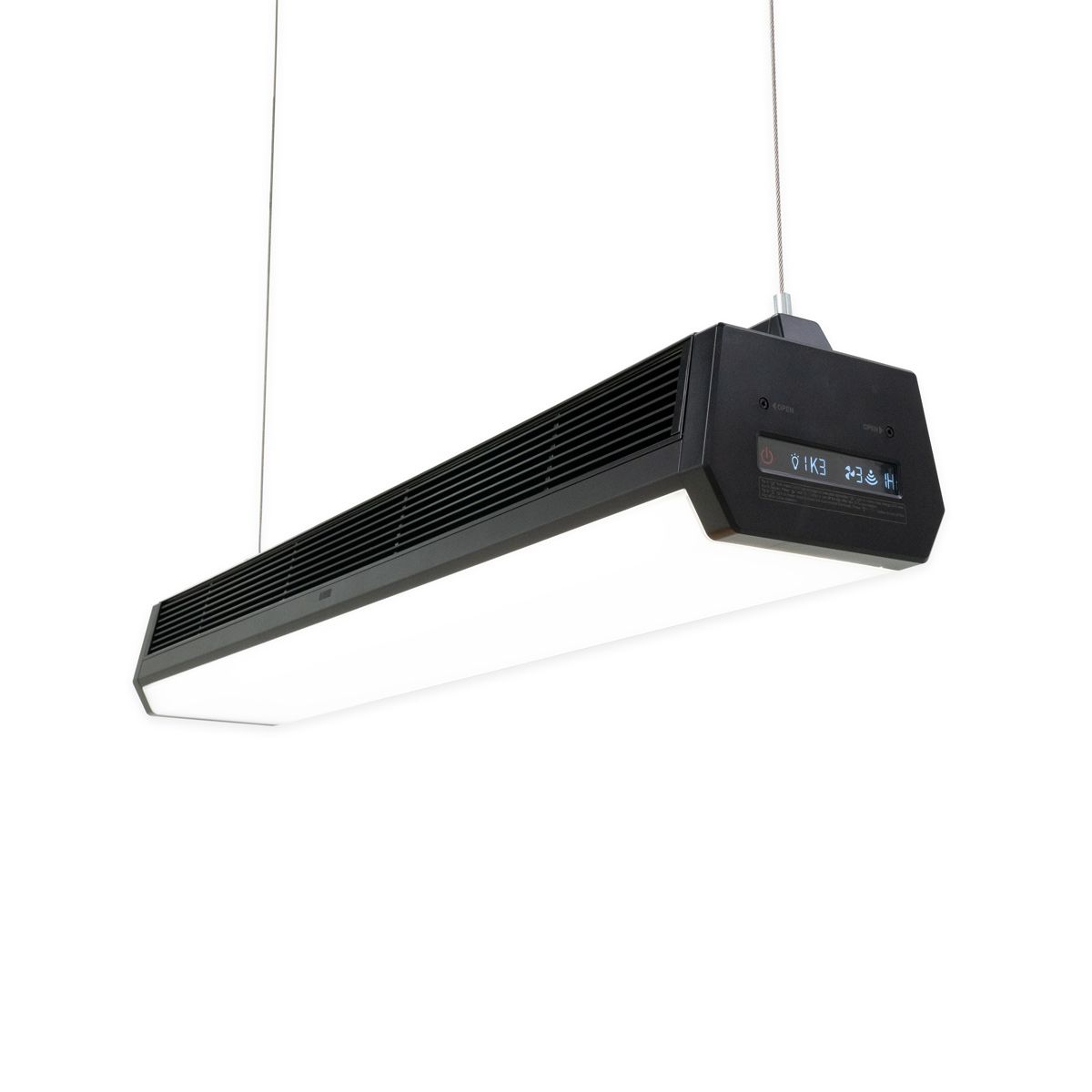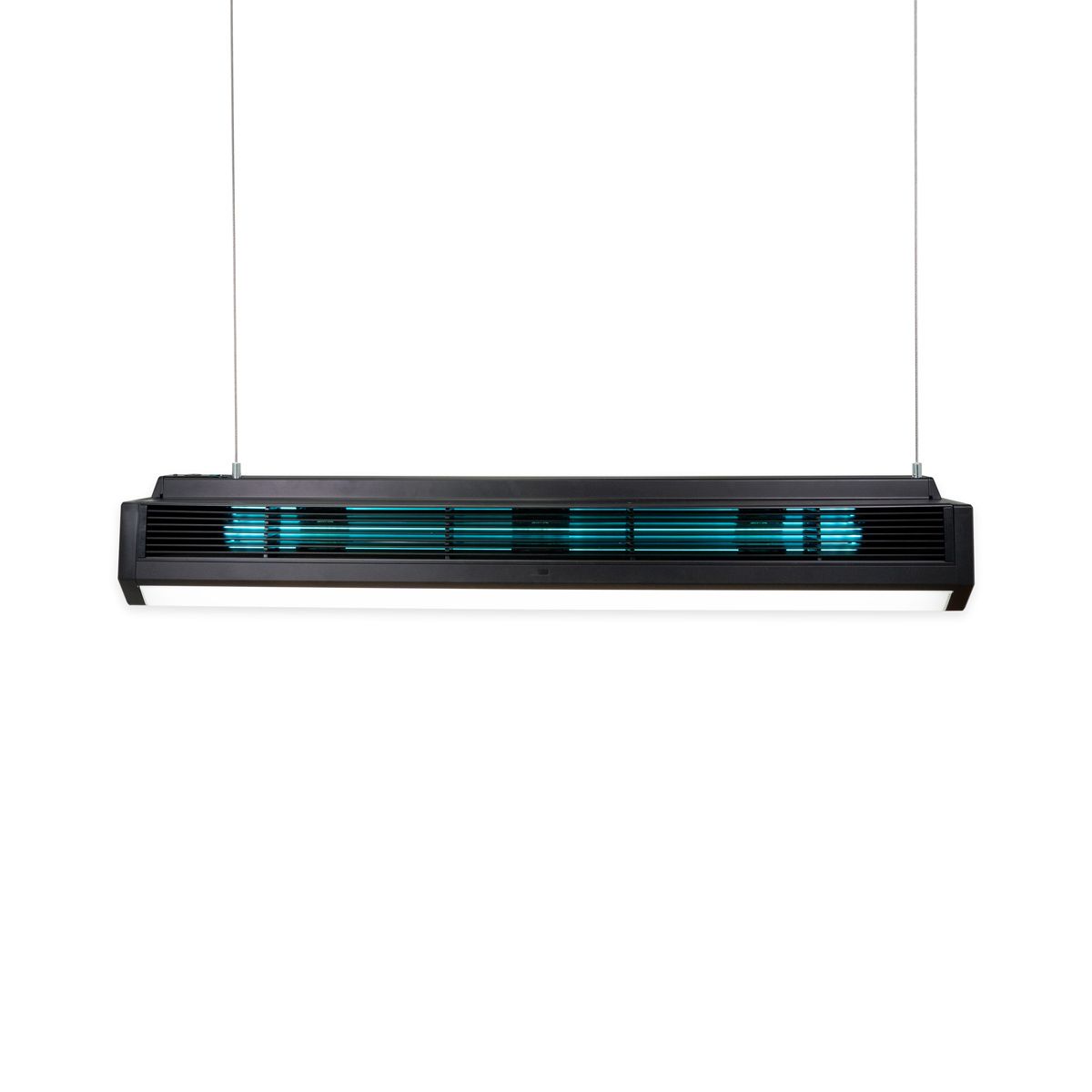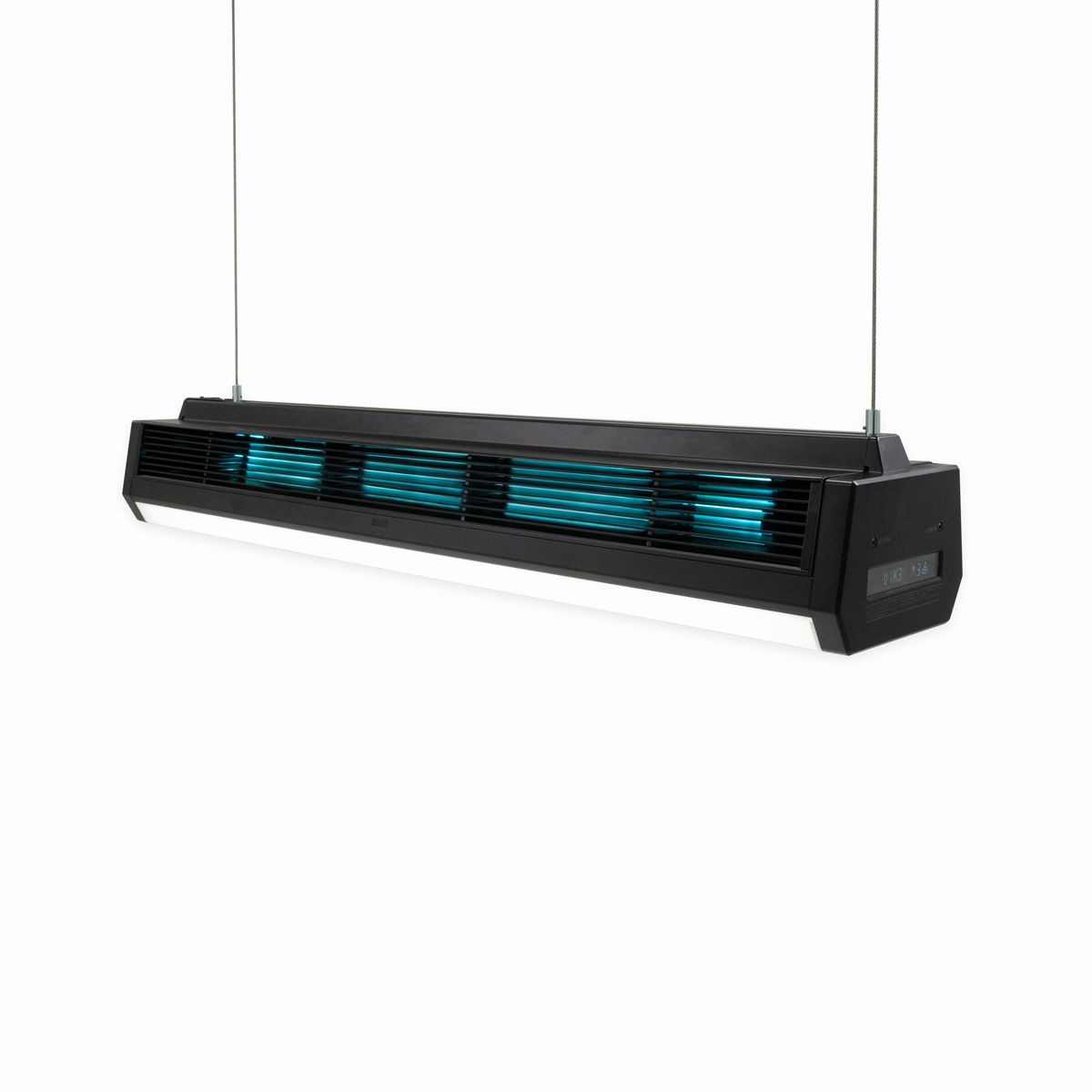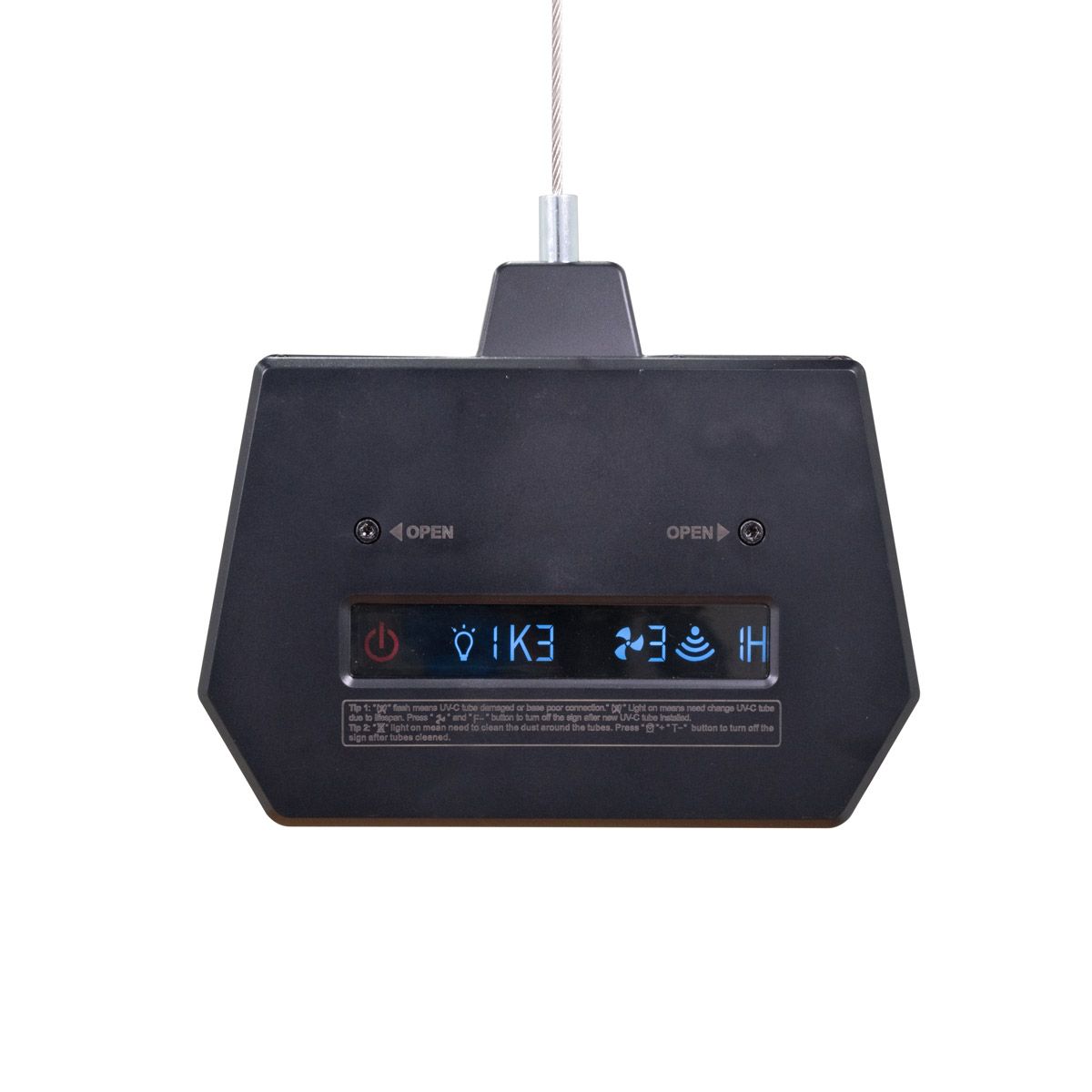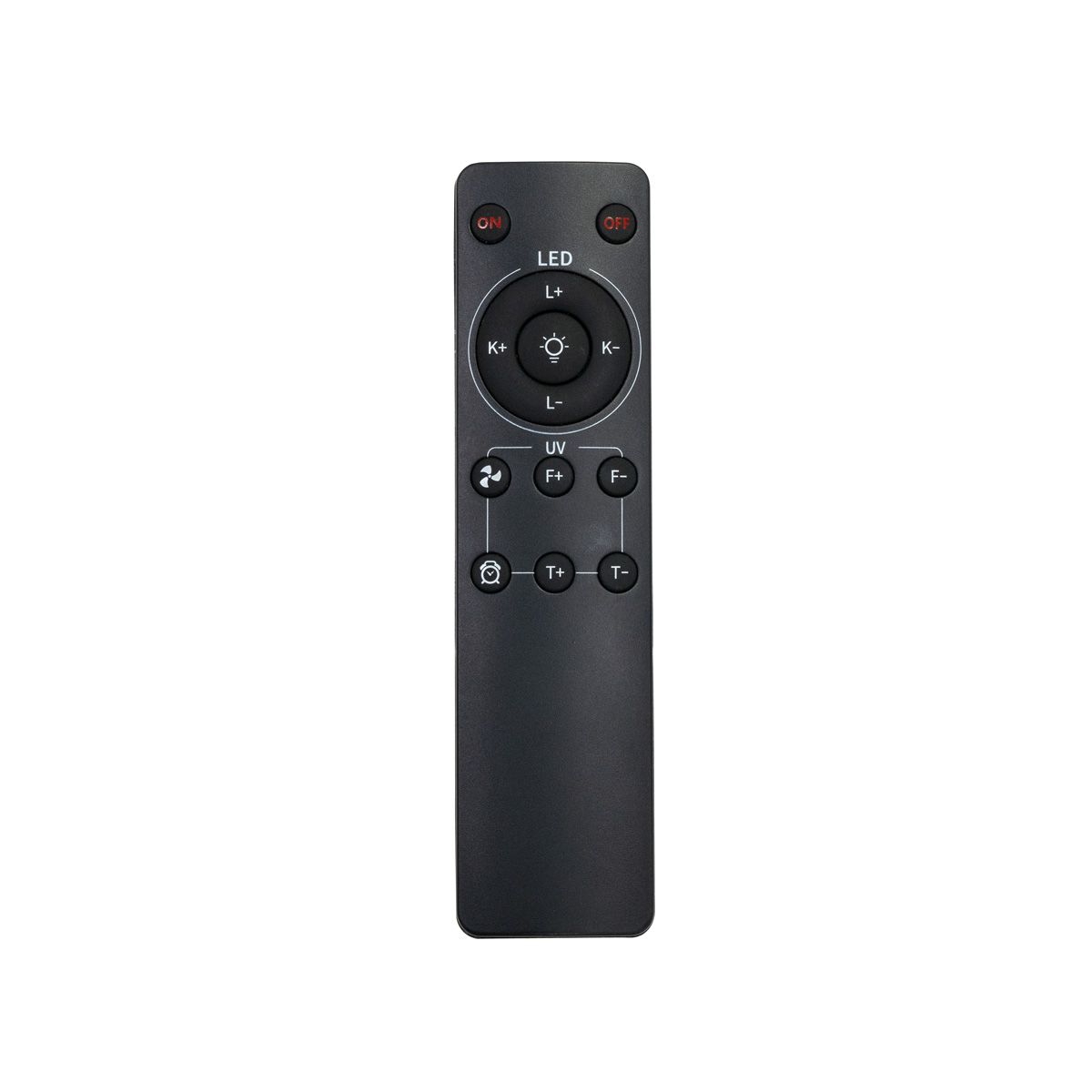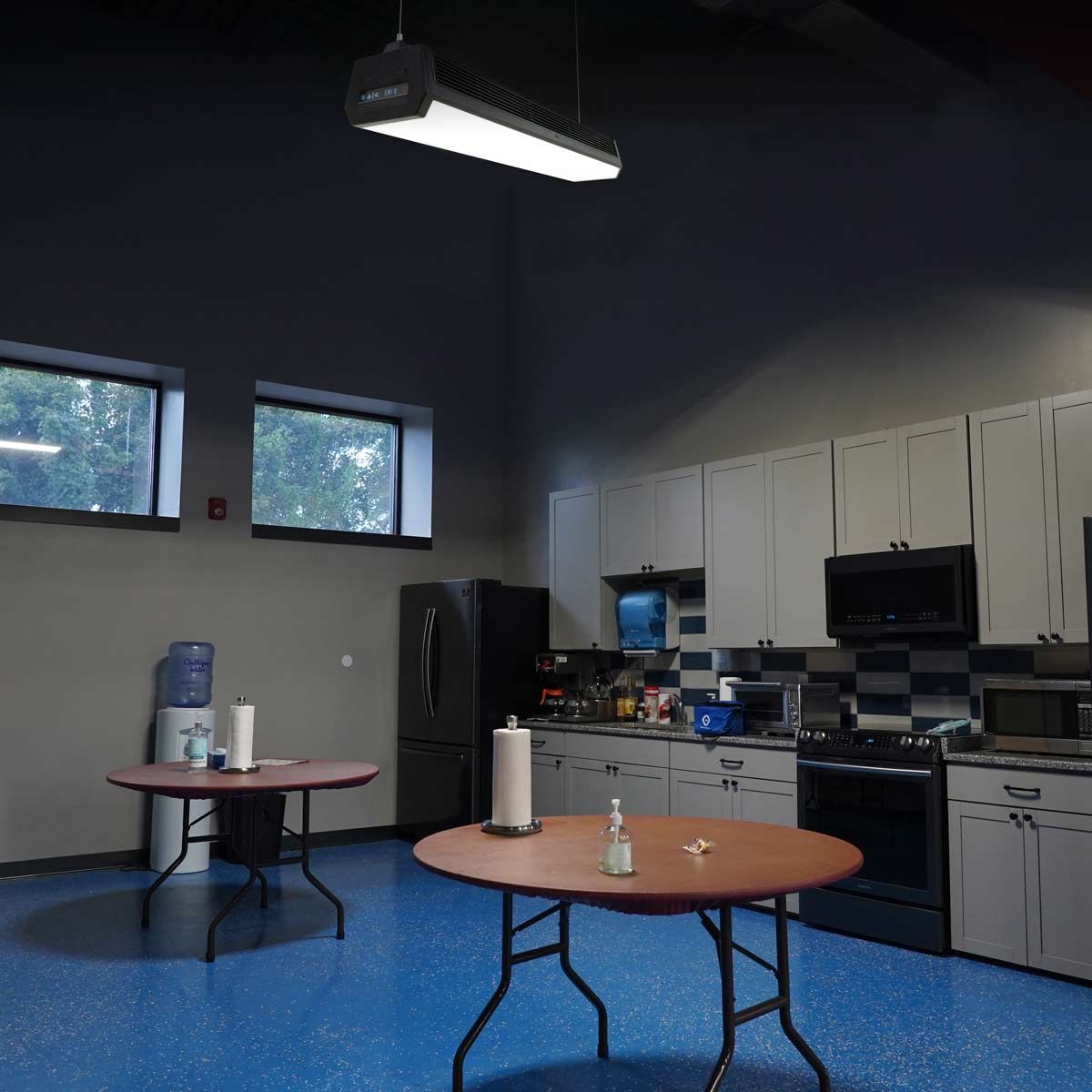 UVC Air Disinfection + Overhead LED Lighting All in One
Illumination plus disinfection!
Our hybrid fixture combines energy-efficient LED lighting with powerful germicidal UV (GUV) active-air cleaning. This all-in-one solution helps create healthy, well-lit spaces. Used it in your offices, classrooms, shops, restaurants, and more.
Plus, overhead installation allows coverage to be accomplished even across large areas, such as warehouses, grocery stores, factory floors, and open-office layouts.
This attractive hybrid fixture improves health and safety throughout your facility by sterilizing airborne pathogens while also providing bright, energy-efficient lighting.
Air Sanitization While You Work
254nm germicidal UV light zaps airborne pathogens, including 99.9% of viruses, bacteria, and mold
Three integrated adjustable-speed fans provide faster air exchange for more efficient sterilization
Ventilation on two sides provides maximum airflow & efficiency, compared to wall-mounted, single-vented air purifiers
Unlike with exposed UVC, this fixture is safe for use around humans
For protection, two PIR sensors automatically shut the unit off if motion is detected at the height of the fixture
UVC disinfection operates on a timer, programmable from 1 to 9 hours
And it's UL listed, verifying that it conforms to UL Safety Standards
✓
Because this air sanitizer is installed overhead, rather than mounted on a wall as many GUV air purifiers are, effective coverage can be created across even the largest indoor open areas, where wall-mounted units can't reach.
Lighting for Any Setting—with Convenient Settings!
The 60W LED light provides up to 5,500 lumens of illumination (equivalent to a 2x4 fluorescent fixture)
Remote-controlled light color and brightness settings
Switch between 3000K (warm white), 4000K (natural white), and 5000K (cool white) light
Adjust brightness across 5 levels, from 100% to 20%
Attractive & Easy to Maintain
Compact form—just 42 inches long, 8 inches wide, and 6 and a half inches tall
Installs overhead with steel suspension wires or hanger rods
Power-off memory function, which remembers the settings programmed via the unit's remote control, allows multiple lights to be connected to and operated by a single light switch
Built-in digital display shows current light & fan settings
Display also indicates if UV bulb needs replacing or the filter needs cleaning
Flip-open design makes replacing the two 30W UV lamps quick & simple
| | |
| --- | --- |
| Wavelength | 254 nm peak |
| Wattage(s) | 125W |
| Light Output | 5,200-5,500 lumens |
| Luminous Efficacy (lm/W) | 92 lm/W |
| Average Lamp Life | UV 8,000 hours LED 50,000 hours |
| Color Temperature(s) | 3000K, 4000K, 5000K |
| CRI | >80 |
| Occupancy Sensor | Yes |
| Safety Features | Two PIR sensors to automatically shut off power if motion is detected at the height of the fixture |
| Operation Method | IR Remote Control |
| Base Type | Fixture |
| Light Type | Germicidal UV (UVC) |
| Input Voltage | 120VAC |
| Housing Material | Polycarbonate and aluminum |
| Dimensions | 41.9" L x 8.2" W x 6.4" H |
| Weight | 28 lbs |
| Certification | CE, UL |
| Warranty | 3 Years Fixture, 1 Year UVC |