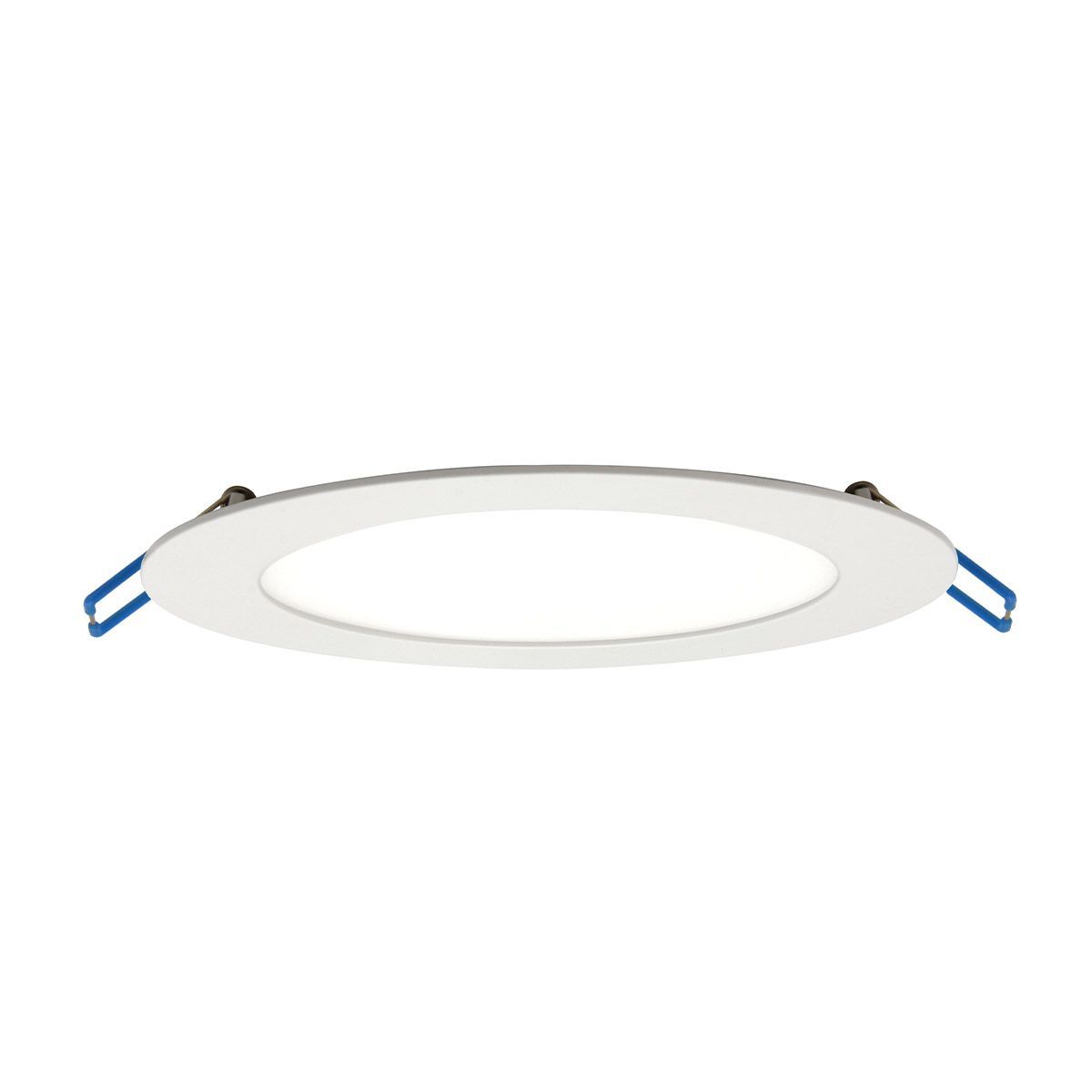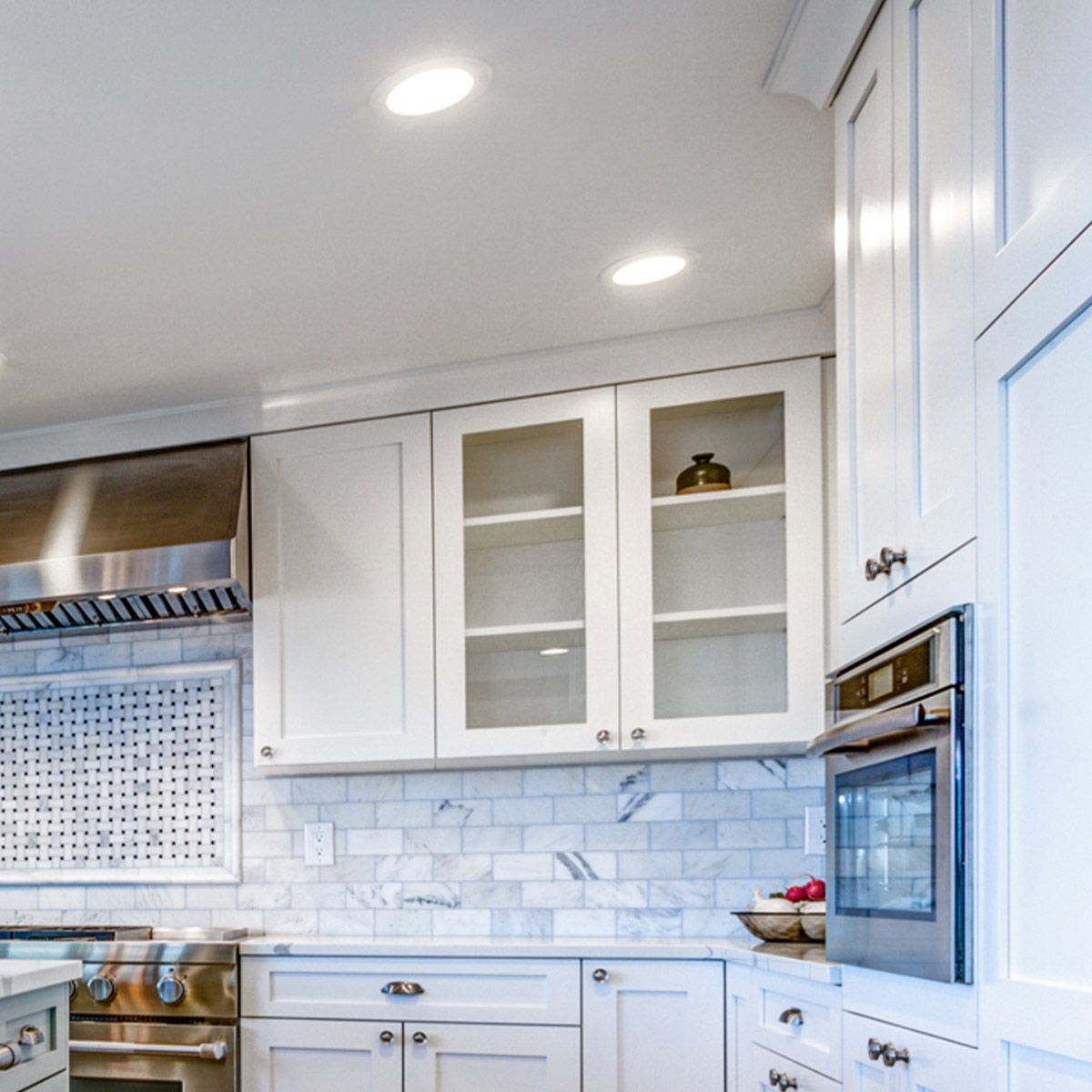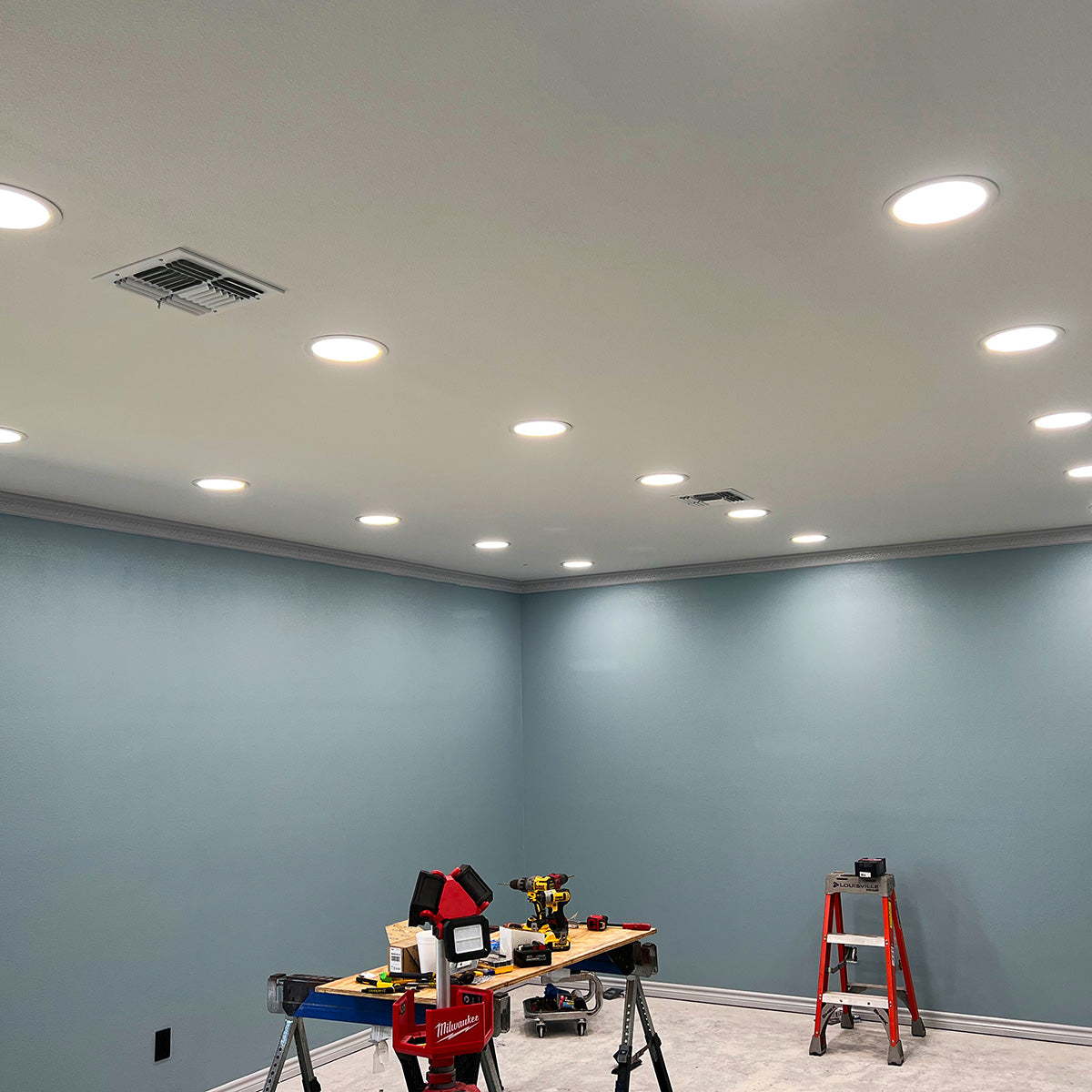 MaxLite Circular LED Slim Downlights Color Selectable
Annual energy savings (est)1: $55/light
Replaces 75-125W Incandescents
13W-20W / 796-1,520 Lumens

2700K, 3000K, 4000K & 5000K
ETL Listed
Great for Where Appearances Matter

Illuminate retail stores, salons, and hospitality establishments with sleek lighting from MaxLite. This dimmable LED downlight combines edge-lit optics and high CRI technology to produce more natural colors and less glare compared to traditional CFL downlights. Plus, they significantly reduce power consumption compared to incandescent light bulbs. It also provides a more natural lighting environment for offices, conference rooms, and classrooms, which employees, customers, and students will all appreciate.
4-, 6- and 8-Inch Options

This circular recessed light is available in the three most popular sizes—4", 6", and 8". All three are installable into some of the tightest ceiling and soffit spaces, allowing recessed lighting to be installed in places it wasn't possible before. This feat is thanks to a very-low-profile design (just 1.18" thick), the use of a remote driver/junction box to minimize fixture bulk, and the fact that recessed can housing is not required for installation. However, if you're upgrading from CFL can lights and would like to keep the housing in place, these downlights can be installed in the recessed cans with torsion springs (6" retrofit) or C-shaped brackets (4" retrofit).
4 Color Temperature Options

For projects where different areas will require different color temperatures, these downlights simplify both project planning and purchasing: a single SKU gives you access to cool (5000K), neutral (4000K), warm (3000K), and even warmer (2700K) white CCTs. Your installer simply sets the appropriate color temperature via a switch on the driver during install.
Switch to High Efficiency and Save

These LED downlights outperform CFLs in every way: Color rendering, saving energy, increasing average lifespan, and reducing operating costs and maintenance requirements—plus, unlike CFLs, they contain no hazardous mercury. Enjoy an average of 50,000 operating hours, backed by a 5-year MaxLite warranty: select our Circular Slim LED Downlights for your lighting project today.
4" downlight:

 

13W, 796 lumens, equivalent to a 75W incandescent –

 

83% savings

6" downlight:

 

16W, 1,126 lumens, equivalent to a 100W incandescent –

 

84% savings

8" downlight:

 

20W, 1,520 lumens, equivalent to a 125W incandescent –

 

84% savings
Wattage(s)
13W-20W
Replaces Wattage(s)
75W-125W
Light Output
Up to 1,520 lumens
Luminous Efficacy (lm/W)
66-77 lm/W
Average Lamp Life
50,000 hours
Color Temperature(s)
2700K, 3000K, 4000K, 5000K
CRI
>90
Dimming
TRIAC
Beam Angle
110°
Installation
Mounts into existing recessed frame
Working Environment
Indoor
Enclosure Rating
IP20 (For indoor use only)
Light Type
Retrofits and Conversion Kits
Input Voltage
120V
Temperature Rating
-4°F to 104°F
Housing Color
White
Qty in Package
1
Dimensions
4": 4.92" x 4.92" x 1"
6": 6.89" x 6.89" x 1"
8": 8.86" x 8.86" x 1"
Weight
4": 0.84 lbs.
6": 1.12 lbs.
8": 1.36 lbs.
Certification
ETL
Warranty
5 Years
1
Electricity cost savings pertain to when the light replaces existing older lighting. Savings are calculated based on the light operating 12 hours/day, 7 days/week at the highest available wattage for the light & the highest wattage it is specified to replace, at a utility rate of 12 cents/kWh. If lights are sold in a pack, cost savings is based on the total number of lights in the pack. Actual savings will vary depending on usage, replacement, and rates.
Use our energy savings calculator to calculate your own savings.