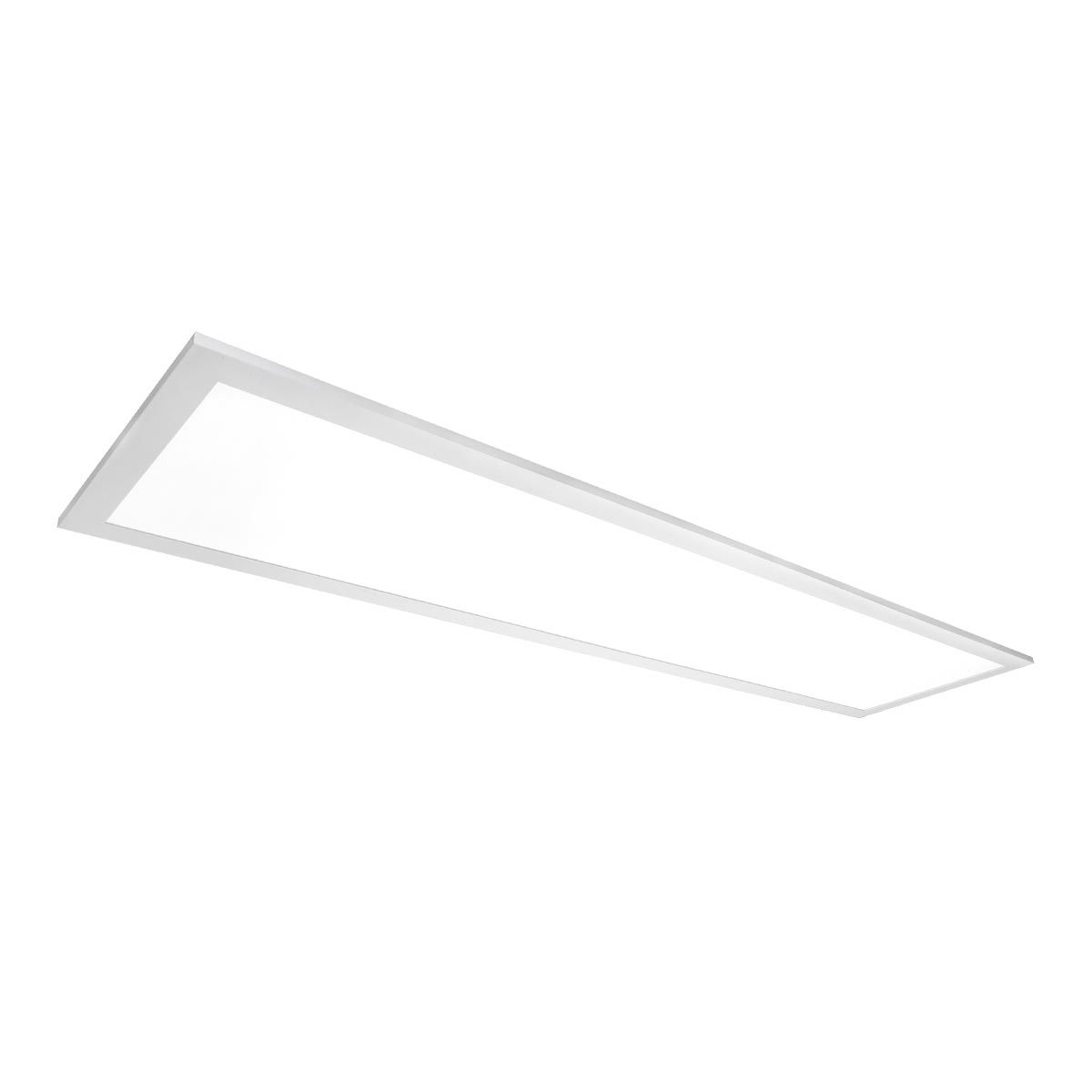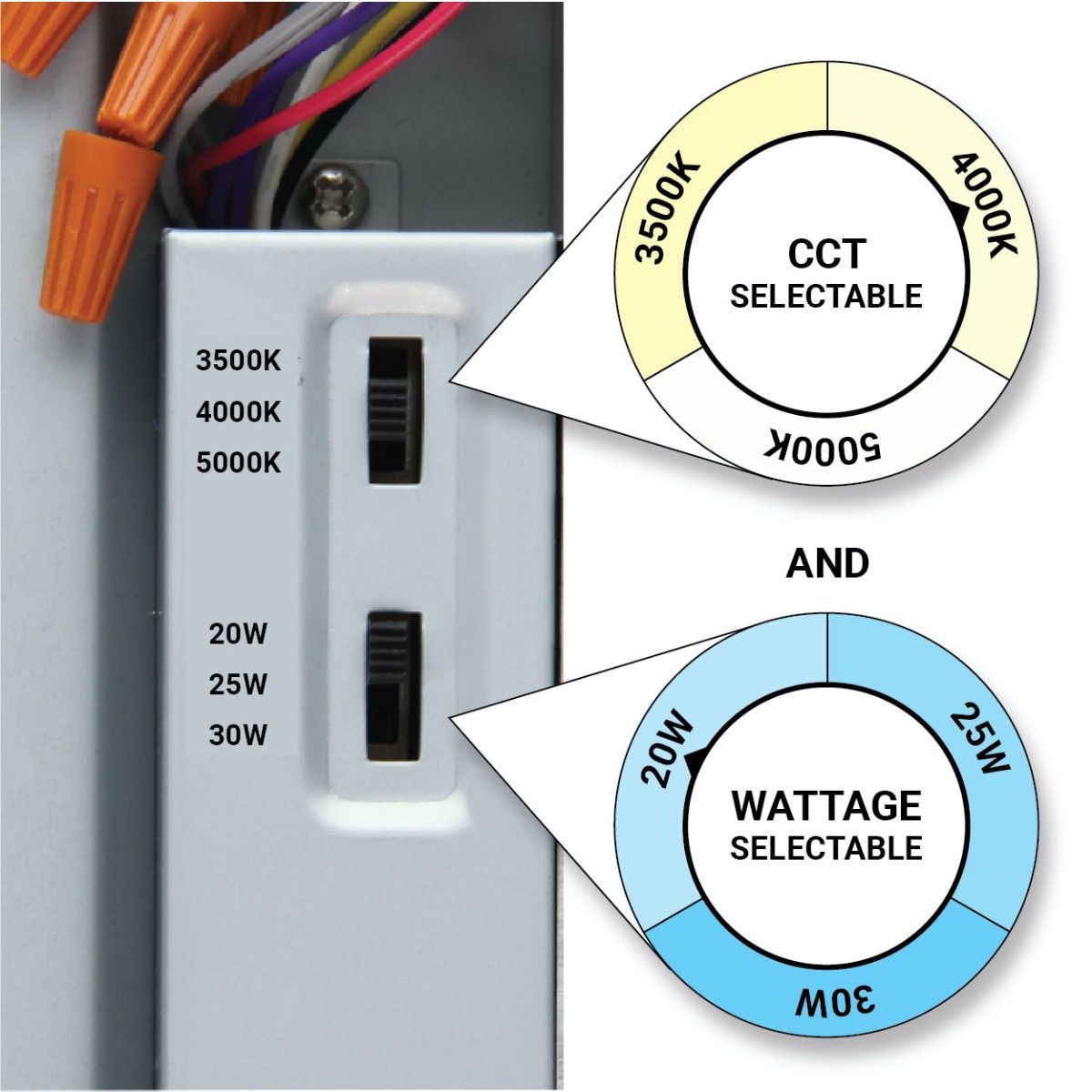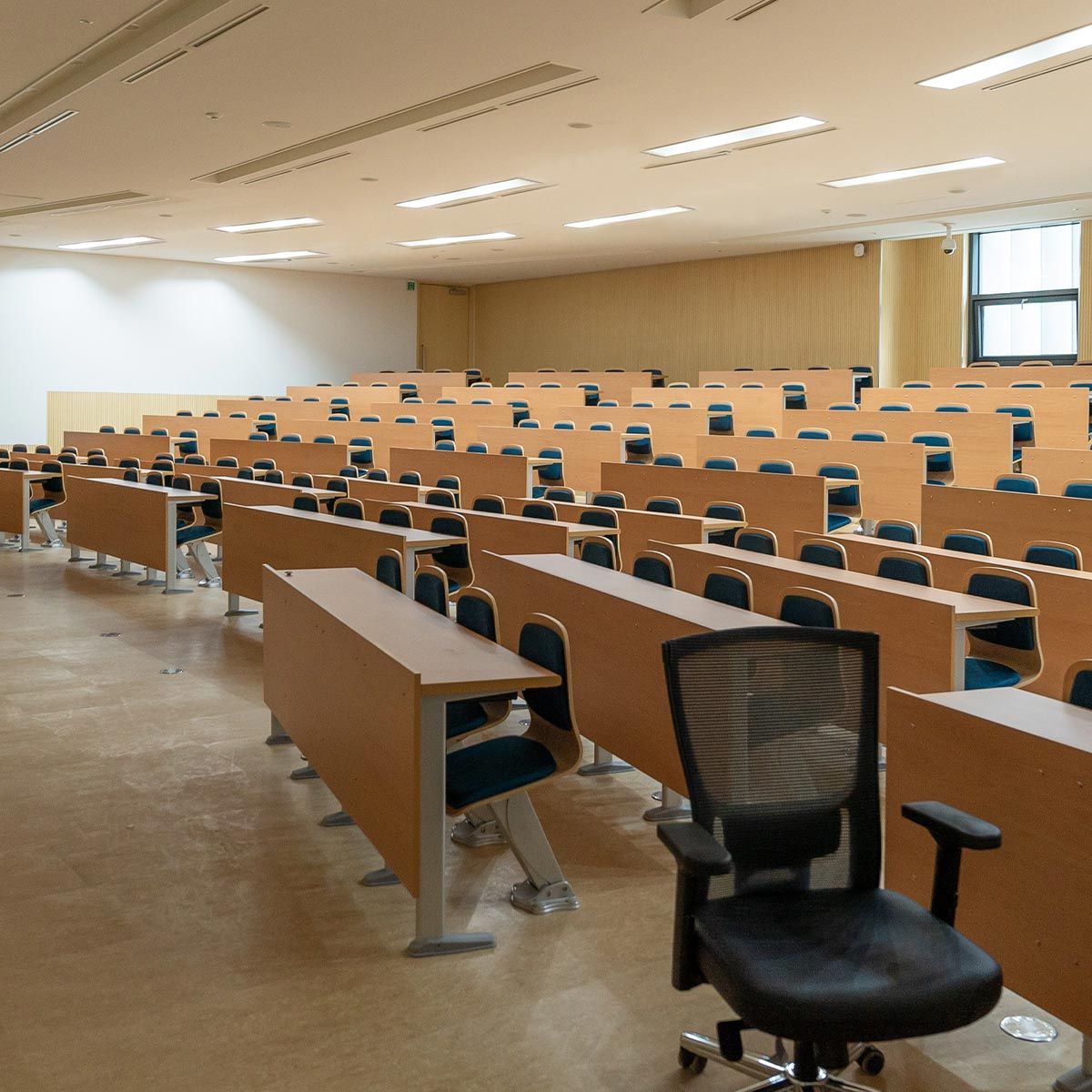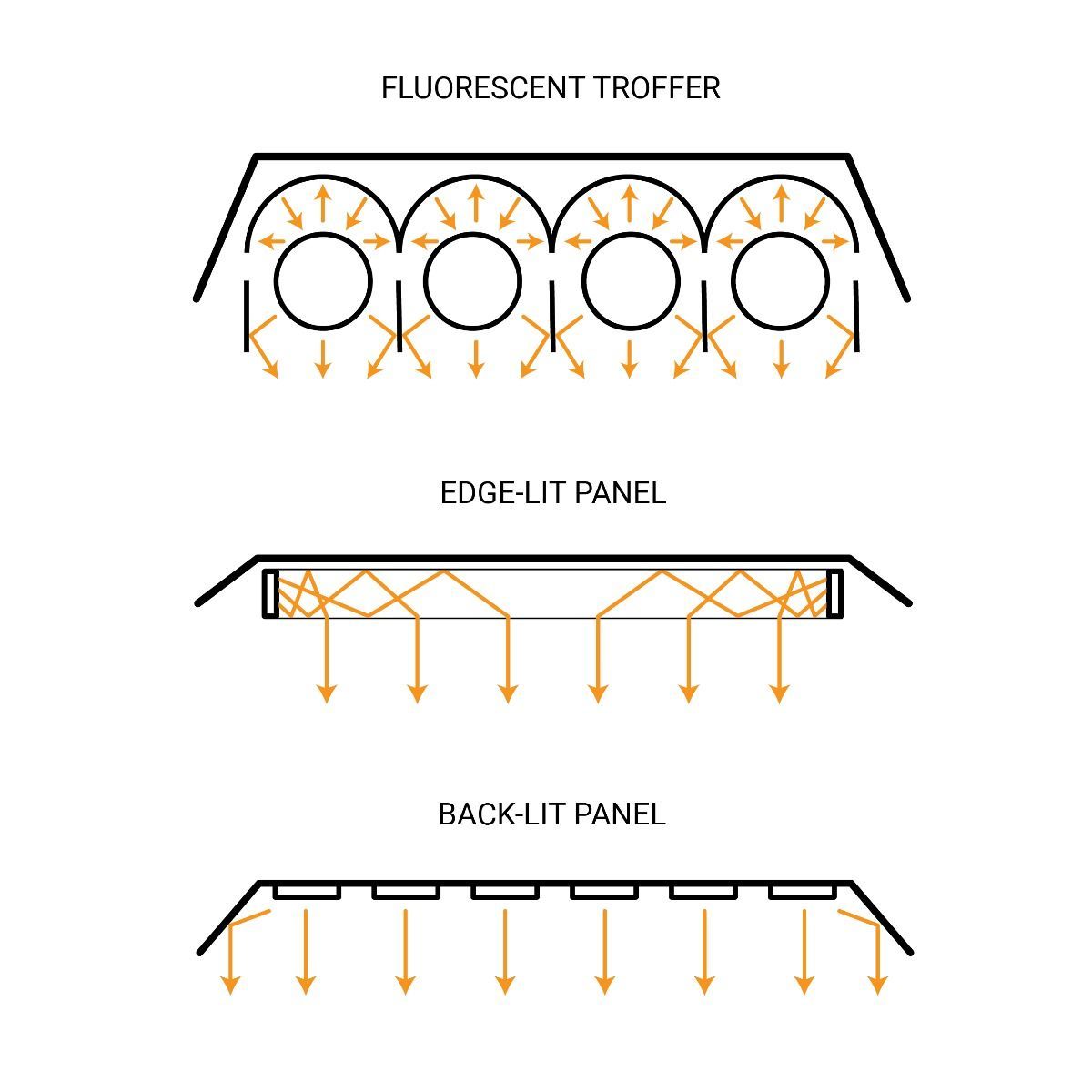 1x4 MaxLite LED Panel Light – Color & Wattage Selectable – Backlit - Control Ready
Annual energy savings (est)1: $17/light
Selectable: 20W, 25W, or 30W
Selectable: 3500K, 4000K, or 5000K

Up to 3,450 Lumens / 115 lm/W
Rebate Eligible & ETL Listed
Total Customizability

If different areas of your commercial building require different color temperatures or wattage levels, then these color- and wattage-selectable panel lights from MaxLite are perfect for you.
Stick with the default color of 4000K for a neutral lighting environment, or switch to the warmer 3500K or cooler 5000K options. Keep rooms like sitting areas cozier with more yellow-toned light while blue-toned light is illuminating workspaces to encourage concentration.
You can also choose to change the 20W default wattage to increase your lumen output. It comes standard with an output of 2,500 lumens. To increase brightness in areas where a little more light is needed, you can turn up the wattage to 25W or 30W and receive a boost of up to nearly 1000 lumens.
New: Now Control Ready
This model of LED panel light has been upgraded to "Control Ready," meaning that you can plug in a control node, either now or later, to have greater control over your lighting.  Available control nodes include a microwave motion sensor/photocell and a PIR motion sensor/daylight harvesting sensor—you'll find these in the Accessories tab.
Budget-Friendly Option for Drop Ceilings

The backlit design of these 1x4 panels provides a less expensive alternative to edge-lit panel options. Your company will experience the budget-saving benefits of backlit LED panels in your office space, healthcare facility, or school classroom without sacrificing quality. Our team of experts have checked to ensure everything inside your light will work well for years to come.
Quality Assurance

These LED panels are completely sealed, protecting them against infiltration from dust or bugs, and making them safe for use in damp locations. We have paid close attention to the details, so you can expect an average of 100,000 operating hours with no surprises. And if anything happens, these panel lights come backed by a special 10-year MaxLite warranty that includes a labor allowance.
Rebate-Eligible

Make the switch from energy-sapping alternatives, such as fluorescent fixtures for drop ceilings, and your company will cut energy consumption by more than 50%. These savings can typically pay off your initial lighting investment in under 4 years, and that payback time can be lowered even further with DLC-qualified utility rebates.
| | |
| --- | --- |
| Wattage(s) | 30W, 25W, 20W - User-selectable during install |
| Light Output | 2500, 2900, or 3450 lumens, dependent on wattage selected during install |
| Luminous Efficacy (lm/W) | 115 lm/W |
| Average Lamp Life | 100000 hours |
| Color Temperature(s) | 3500K, 4000K, and 5000K, user-selectable during install |
| CRI | ≥80 |
| Dimming | 0-10V |
| Beam Angle | 120° |
| Lens Cover | Frosted |
| Working Environment | Indoor |
| Light Type | Wired Fixture |
| Input Voltage | 120-277V |
| Temperature Rating | -4°F - 104°F |
| Housing Material | Aluminum alloy |
| Housing Color | White Frame |
| Qty in Package | 1 |
| Dimensions | 47.75" x 11.90" x 2.23" |
| Weight | 5.9 lbs. |
| Certification | DLC, ETL |
| Warranty | 10 Years |
1
Electricity cost savings pertain to when the light replaces existing older lighting. Savings are calculated based on the light operating 12 hours/day, 7 days/week at the highest available wattage for the light & the highest wattage it is specified to replace, at a utility rate of 12 cents/kWh. If lights are sold in a pack, cost savings is based on the total number of lights in the pack. Actual savings will vary depending on usage, replacement, and rates.
Use our energy savings calculator to calculate your own savings.