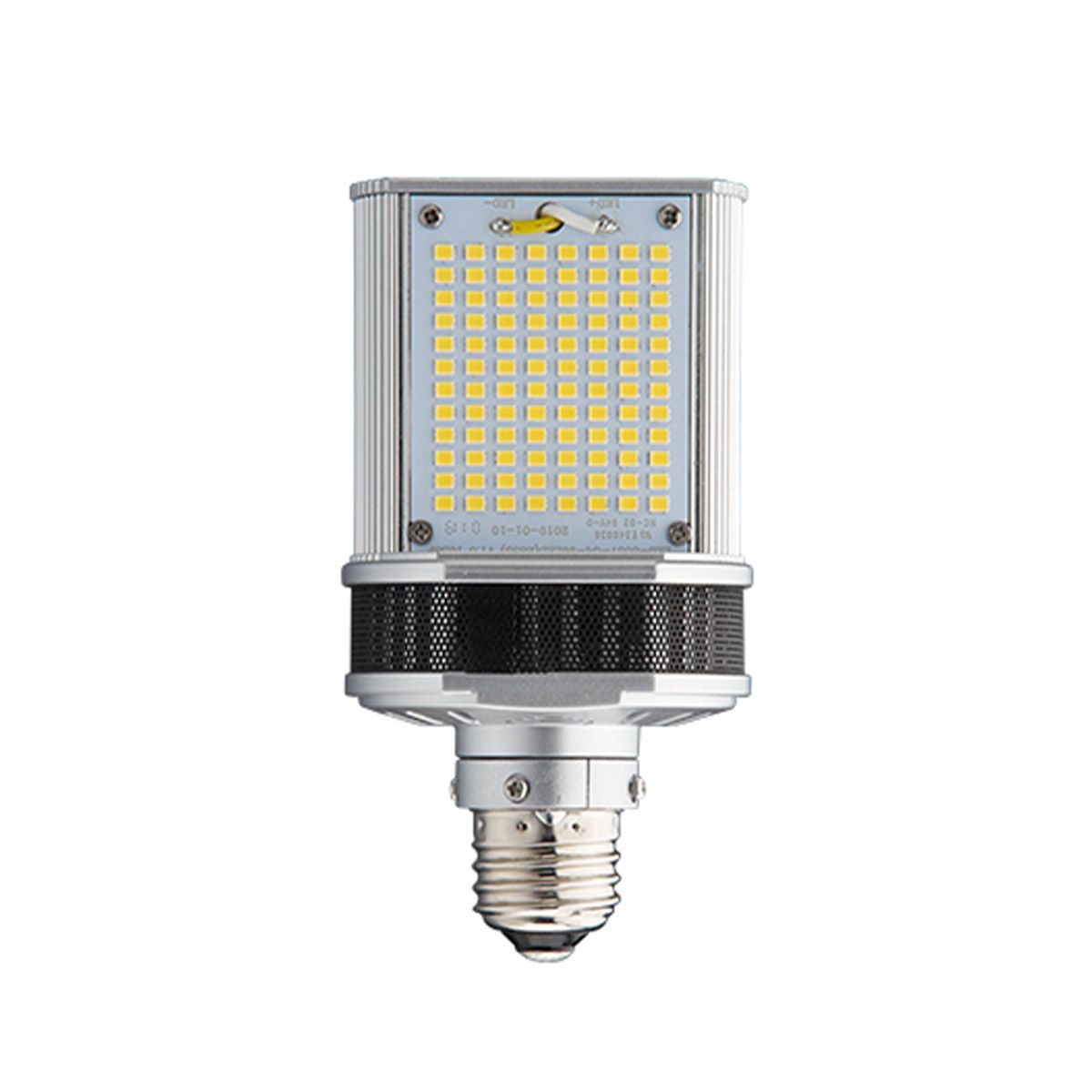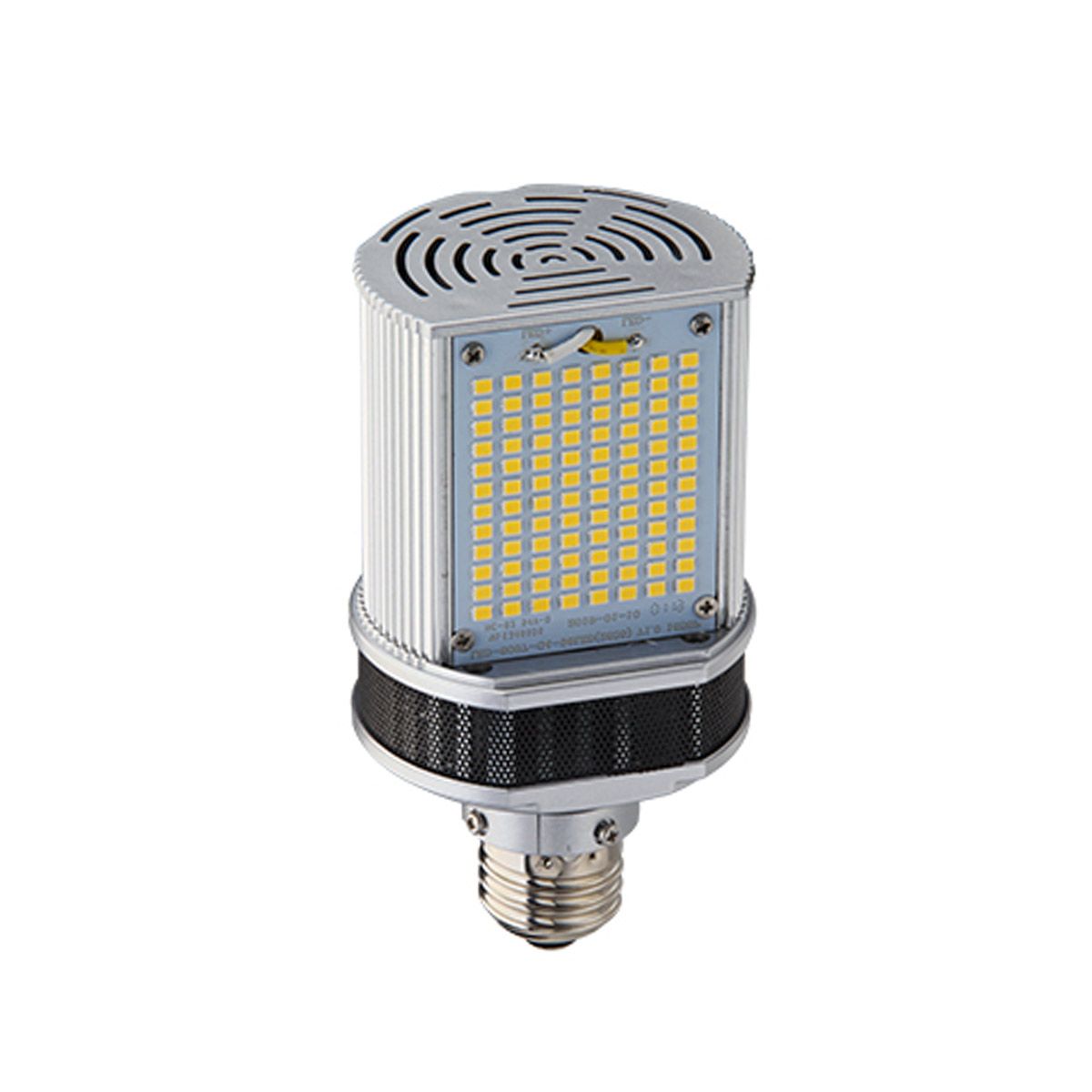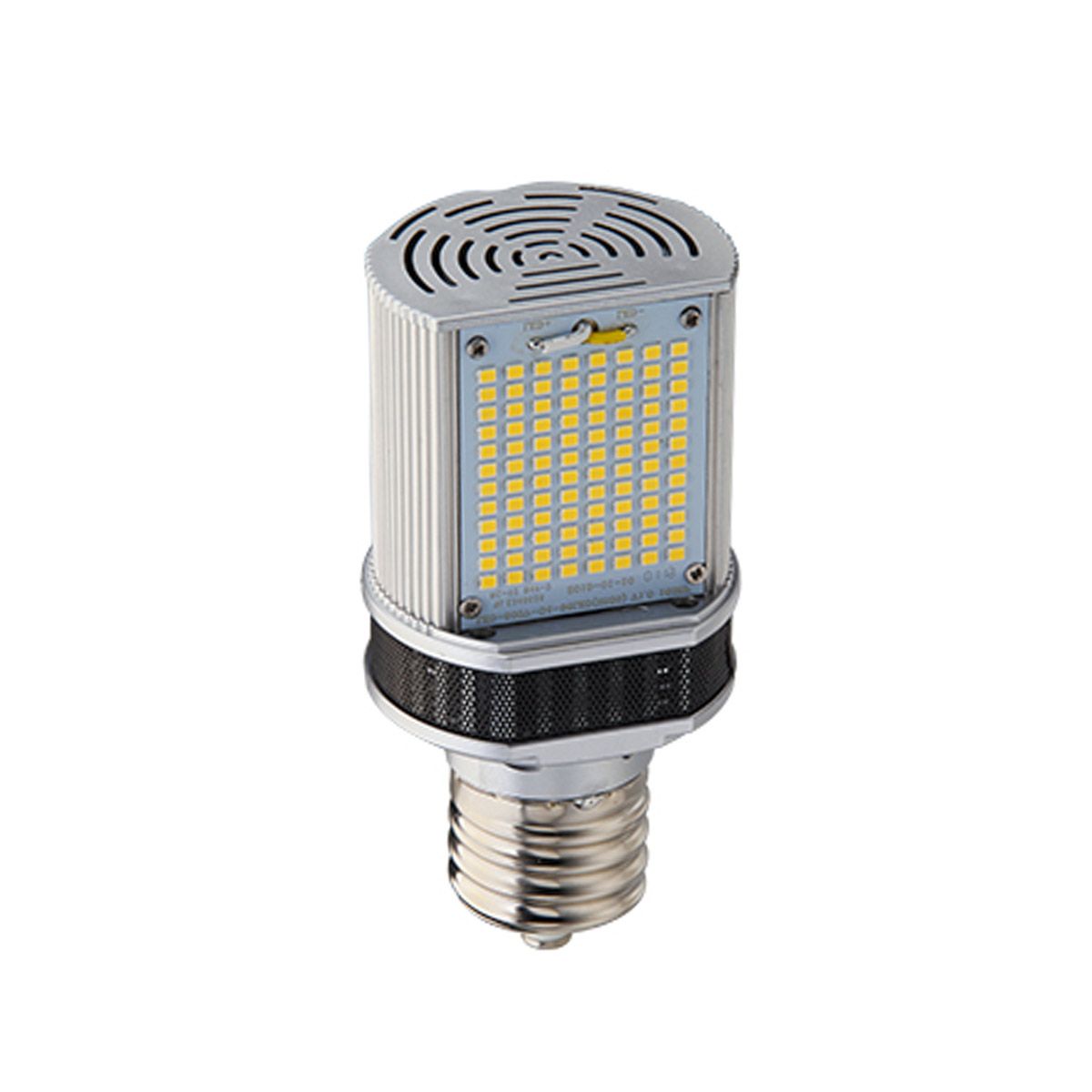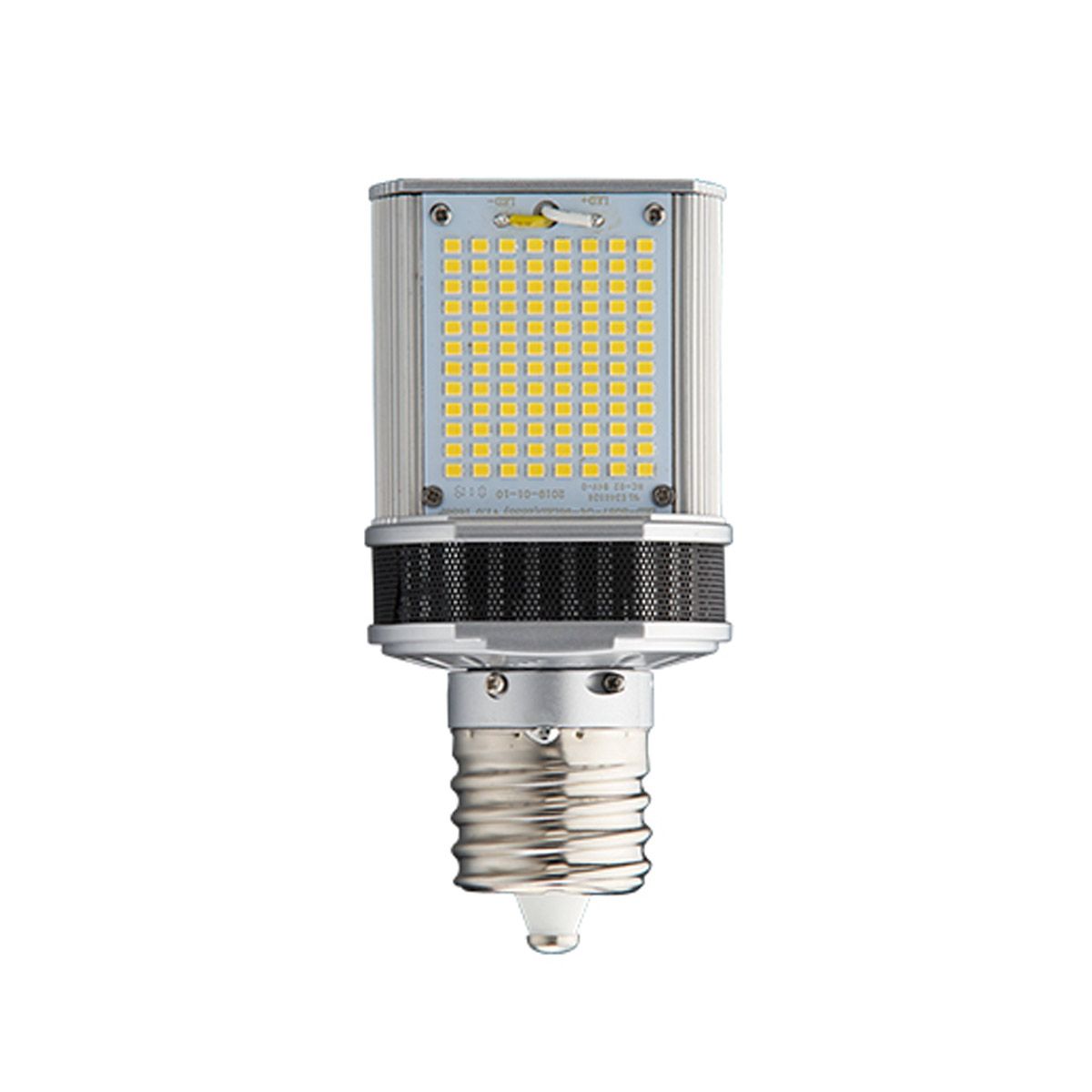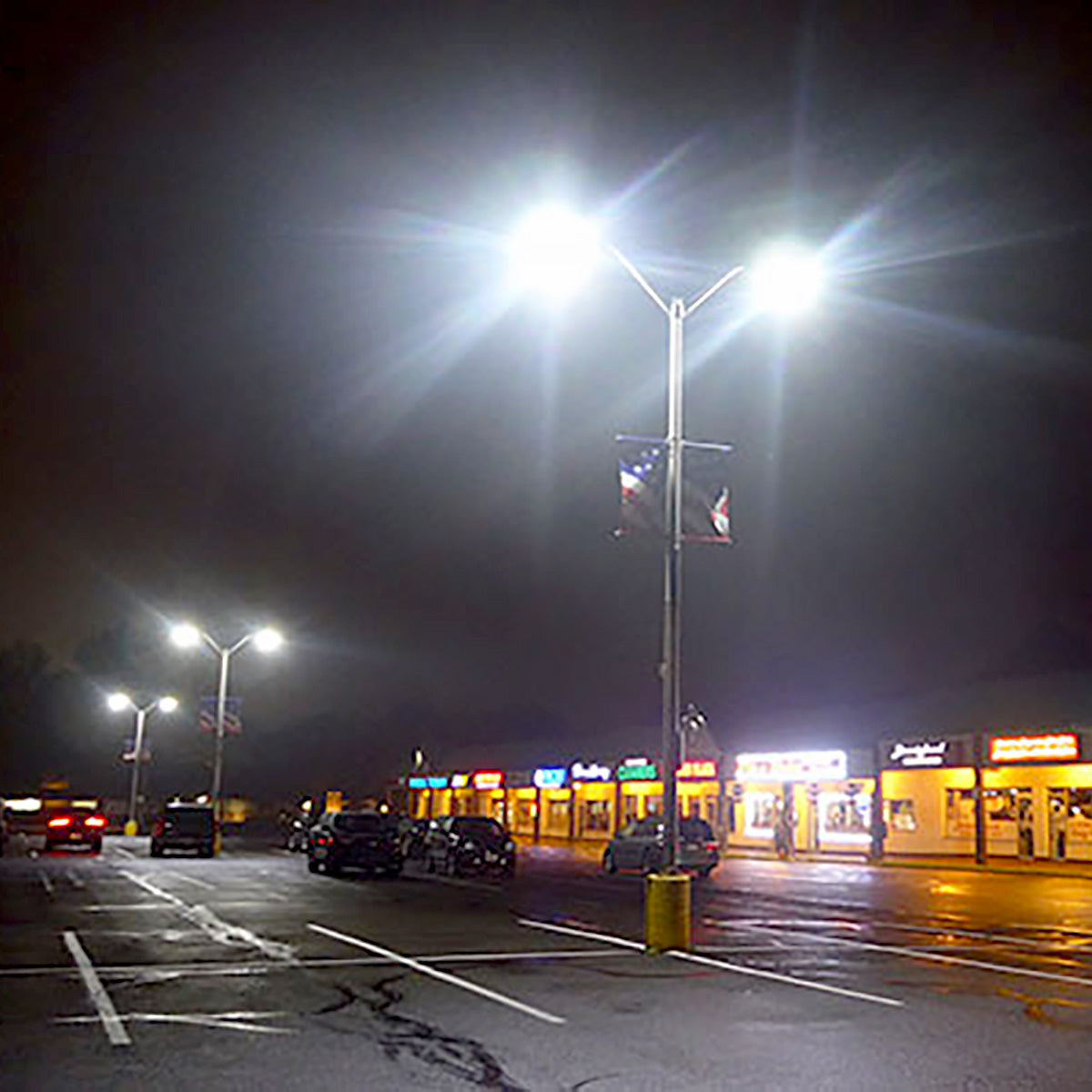 30W Shoebox & Wall Pack LED Retrofit
Annual energy savings (est)1: $36/light
Replaces 100W
4,255 Lumens / 142 lm/W
With this 30W retrofit, you can replace the 100W HID shoebox or wall pack lamps on your property without needing to replace any fixtures. By making the switch to LED, 4,255 lumens of energy efficient lighting will fill your parking lot or general outdoor area with cool white illumination.

You will be able to choose between an E26 or E39 base for mounting this light horizontally inside of an enclosed fixture on your commercial property. The innovative flat panel design offers unidirectional light distribution. This design ensures that the right amount of light is directed right where it is needed.

Once the base of the lamp has been tightened into the fixture, it can be rotated to emit light in the desired direction. During operation, this lamp will keep cool with a built-in fan and thermal sensor, ensuring a long and bright life. When compared with generic corn lamp retrofits, this lamp offers superior brightness and efficacy.

Depend on this UL-listed light to provide efficient lighting on your property for an average of 50,000 hours while backed by a 5-year warranty. By choosing to switch to LED, you could experience energy savings of up to 80%. Through those savings alone, your initial investment can be paid off in no time. By taking advantage of the utility rebates this DLC-qualified product is eligible for, that payback period could be reduced even further.
Wattage(s)
30W
Replaces Wattage(s)
100W
Light Output
4,255 lumens
Luminous Efficacy (lm/W)
142 lm/W
Average Lamp Life
50,000 hours
Color Temperature(s)
5000K
CRI
>80
Base Type
See Product Options
Beam Angle
T5 (spreads light all around)
Light Type
Retrofits and Conversion Kits
Input Voltage
120-277VAC
Temperature Rating
-40°F to 122°F
Qty in Package
1
Dimensions
E26 Edison Base: 5.5" (length) x 3" (width)
E39 Mogul Base: 6" (length) x 3" (width)
Weight
E26 Edison Base: 0.53 lbs.
E39 Mogul Base: 0.59 lbs.
Certification
UL
Warranty
5 Years
1
Electricity cost savings pertain to when the light replaces existing older lighting. Savings are calculated based on the light operating 12 hours/day, 7 days/week at the highest available wattage for the light & the highest wattage it is specified to replace, at a utility rate of 12 cents/kWh. If lights are sold in a pack, cost savings is based on the total number of lights in the pack. Actual savings will vary depending on usage, replacement, and rates.
Use our energy savings calculator to calculate your own savings.