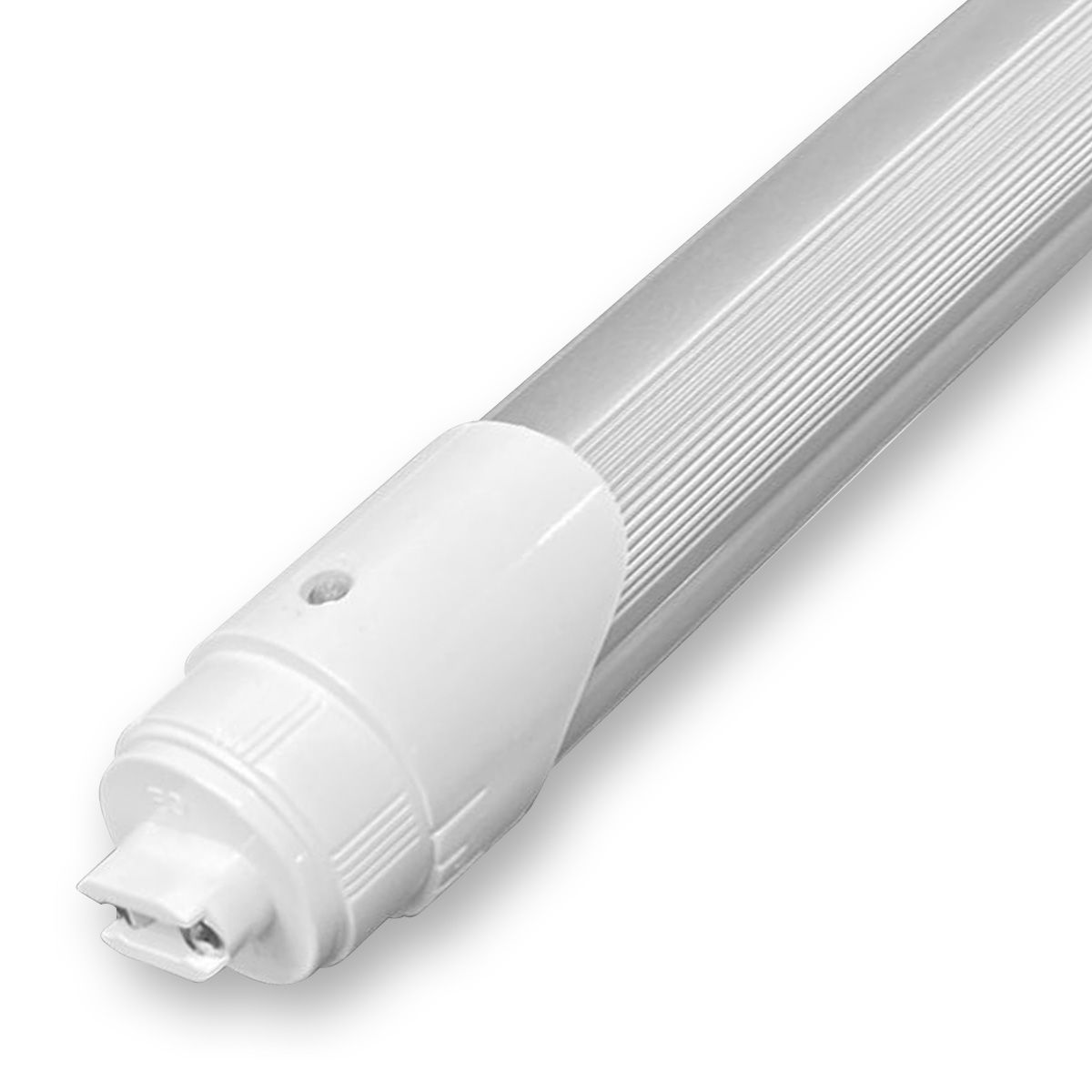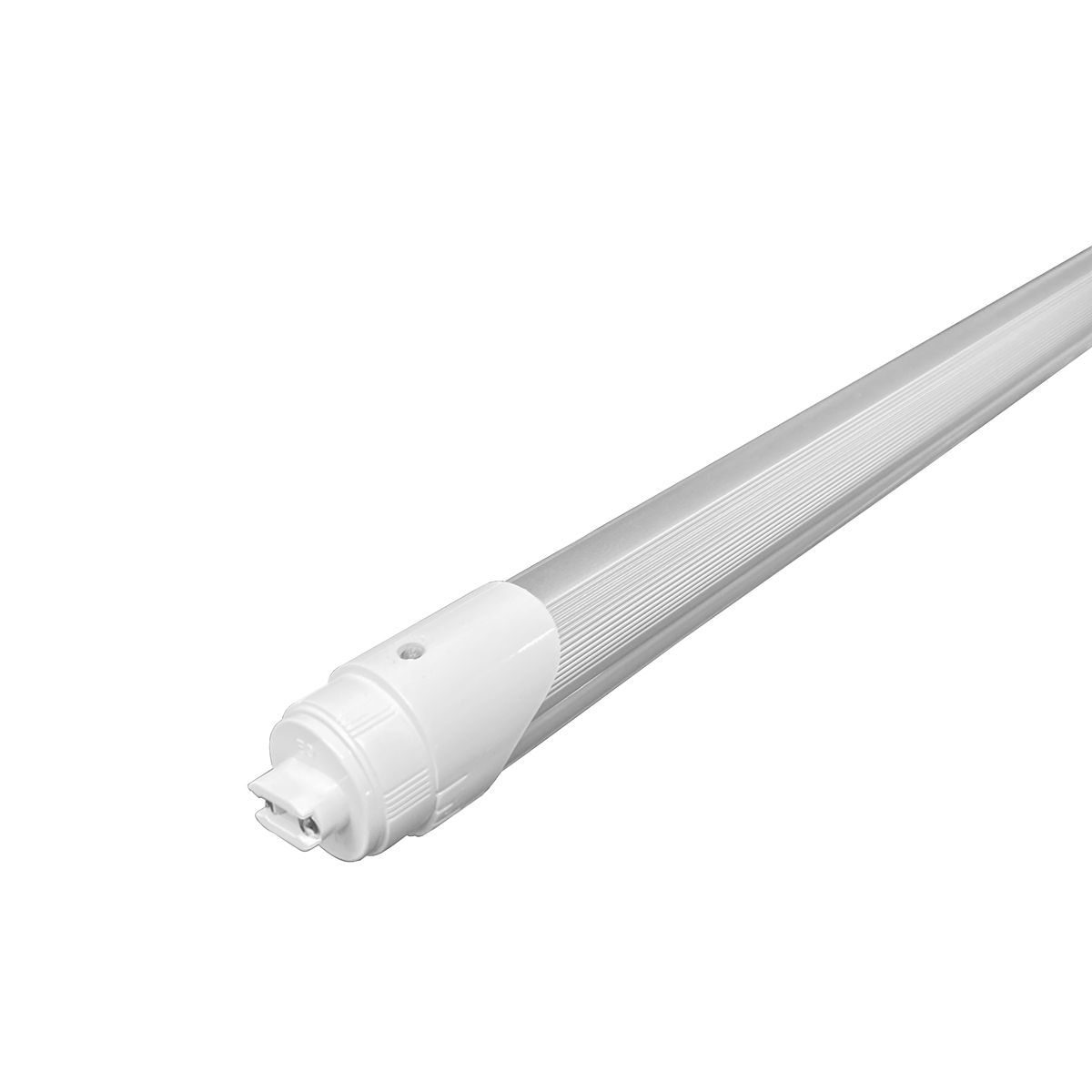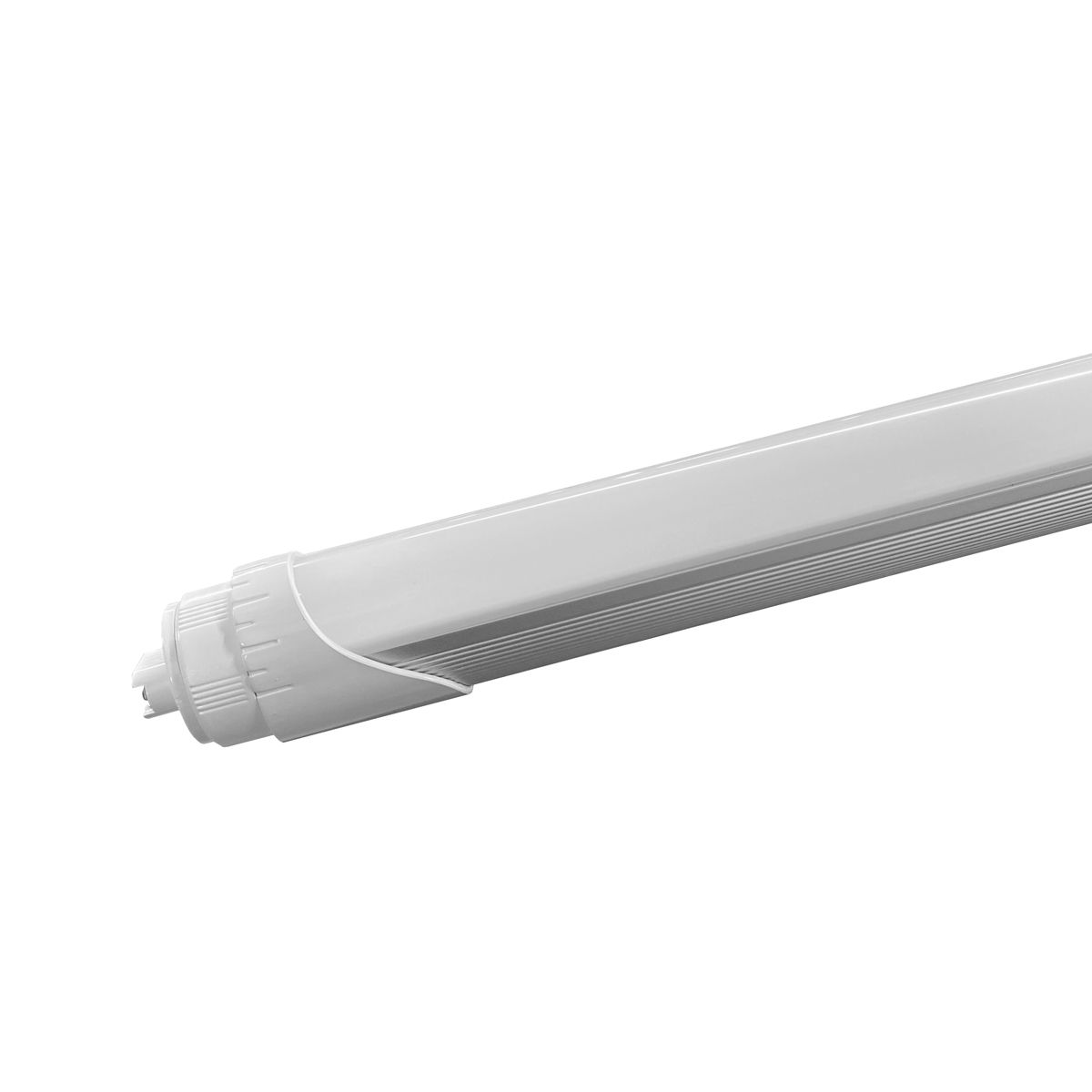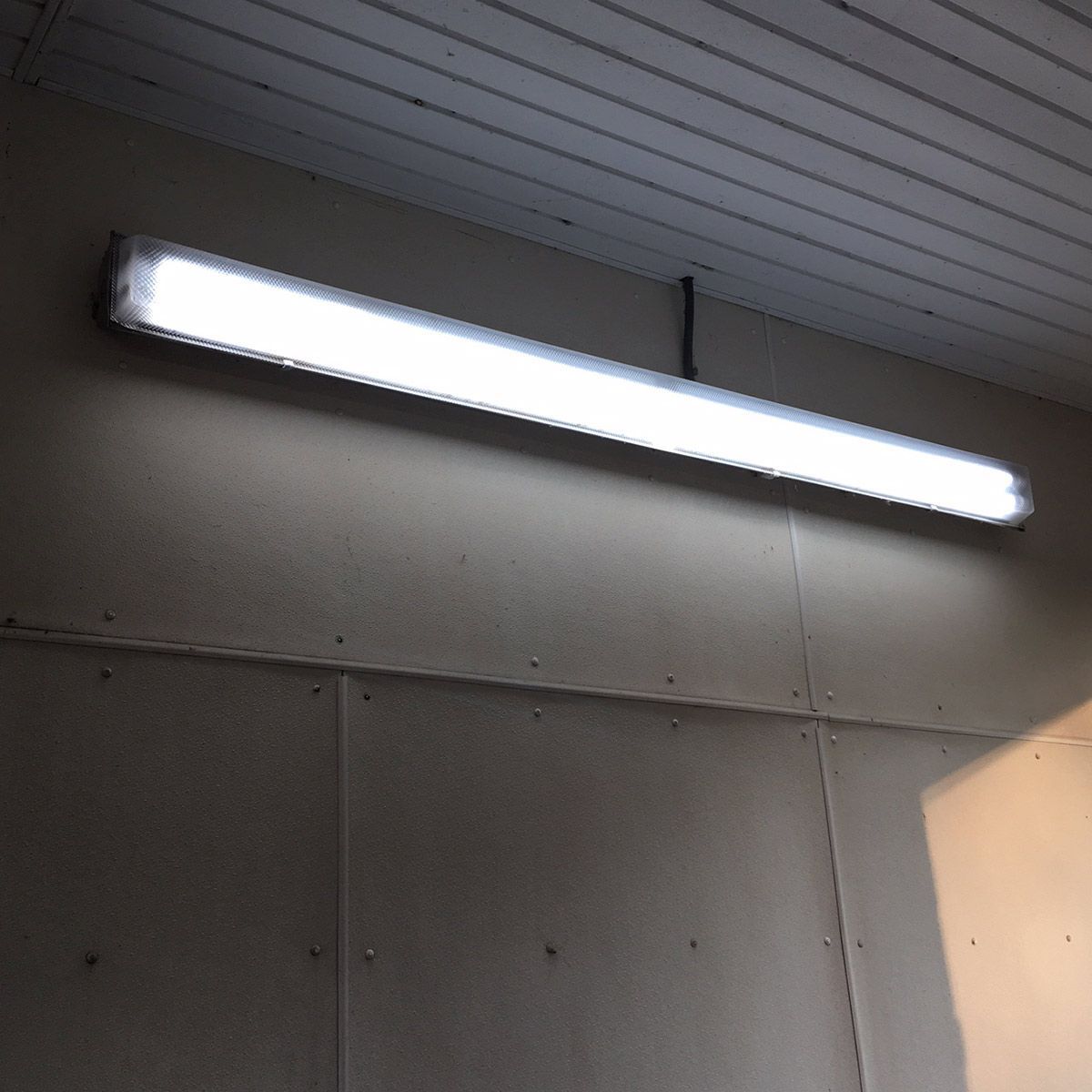 8ft LED Tube - 40W / 5,800 lm - R17D (HO) - Ballast Bypass - 15 Pack
Annual energy savings (est)1: $270/pack
5,800 lumens / 145 lm/W
Replaces 75W

5000K CCT / Frosted lens
ETL Certified
Get Bright, Efficient LEDs
Light so bright you can reduce the number of tubes you need! These 5,800-lumen LED tubes easily replace two 75W fluorescent tubes with one LED version. Alternately, if your commercial space isn't bright enough right now, one-for-one replacement of your fluorescent tubes easily changes that. Either way, with a 145 lm/W efficiency, you'll be seeing a big reduction in your lighting bill.
This tube is perfect for low to medium-height ceilings, and will save your company over 75% in energy costs when you make the switch.
Simple Install
These T8-diameter 8ft Tubes run on universal line voltage of 120-277V. To install, simply bypass the ballast in your existing HO fixture—a five-minute process per fixture—then pop in your new tubes. With the tube's 50,000-hour lifetime, you'll save a lot of time not having to relamp at the frequency of fluorescent anymore, and that more than makes up for the quick rewire job during the initial install.
Reduce Labor & Energy Costs
Like all ELEDLights products, this 8ft tube has been inspected by our in-house team to ensure the safety and quality of the lighting you receive. They are also ETL-certified and come backed by a 5-year warranty. Start saving on your monthly power and labor expenses by starting your conversion to LED lighting today.
How to Convert Your 8ft Fixtures to LED

| | |
| --- | --- |
| Wattage(s) | 40W |
| Replaces Wattage(s) | 75W |
| Light Output | 5,800 lumens |
| Luminous Efficacy (lm/W) | 145 lm/W |
| Average Lamp Life | 50,000 hours |
| Color Temperature(s) | 5000K |
| CRI | 83 |
| Base Type | Recessed Double Contact |
| Lens Cover | Frosted |
| Recommended Installation Height | Up to 15' |
| Working Environment | Indoor |
| Light Type | Retrofits and Conversion Kits |
| Input Voltage | 120-277VAC |
| Temperature Rating | -48°F to 122°F |
| Housing Material | Aluminum and plastic |
| Qty in Package | 15 |
| Certification | ETL |
| Warranty | 5 Years |
1
Electricity cost savings pertain to when the light replaces existing older lighting. Savings are calculated based on the light operating 12 hours/day, 7 days/week at the highest available wattage for the light & the highest wattage it is specified to replace, at a utility rate of 12 cents/kWh. If lights are sold in a pack, cost savings is based on the total number of lights in the pack. Actual savings will vary depending on usage, replacement, and rates.
Use our energy savings calculator to calculate your own savings.