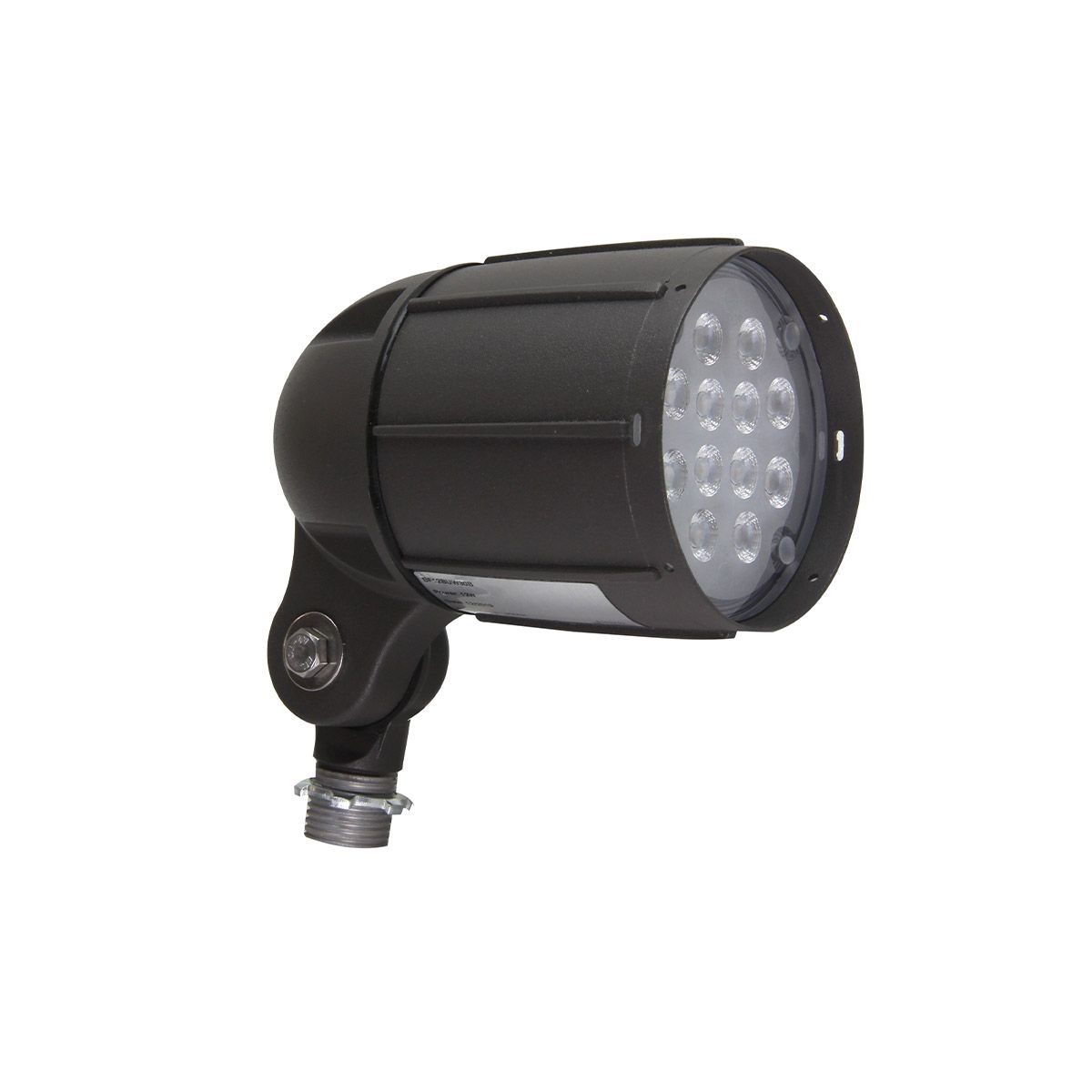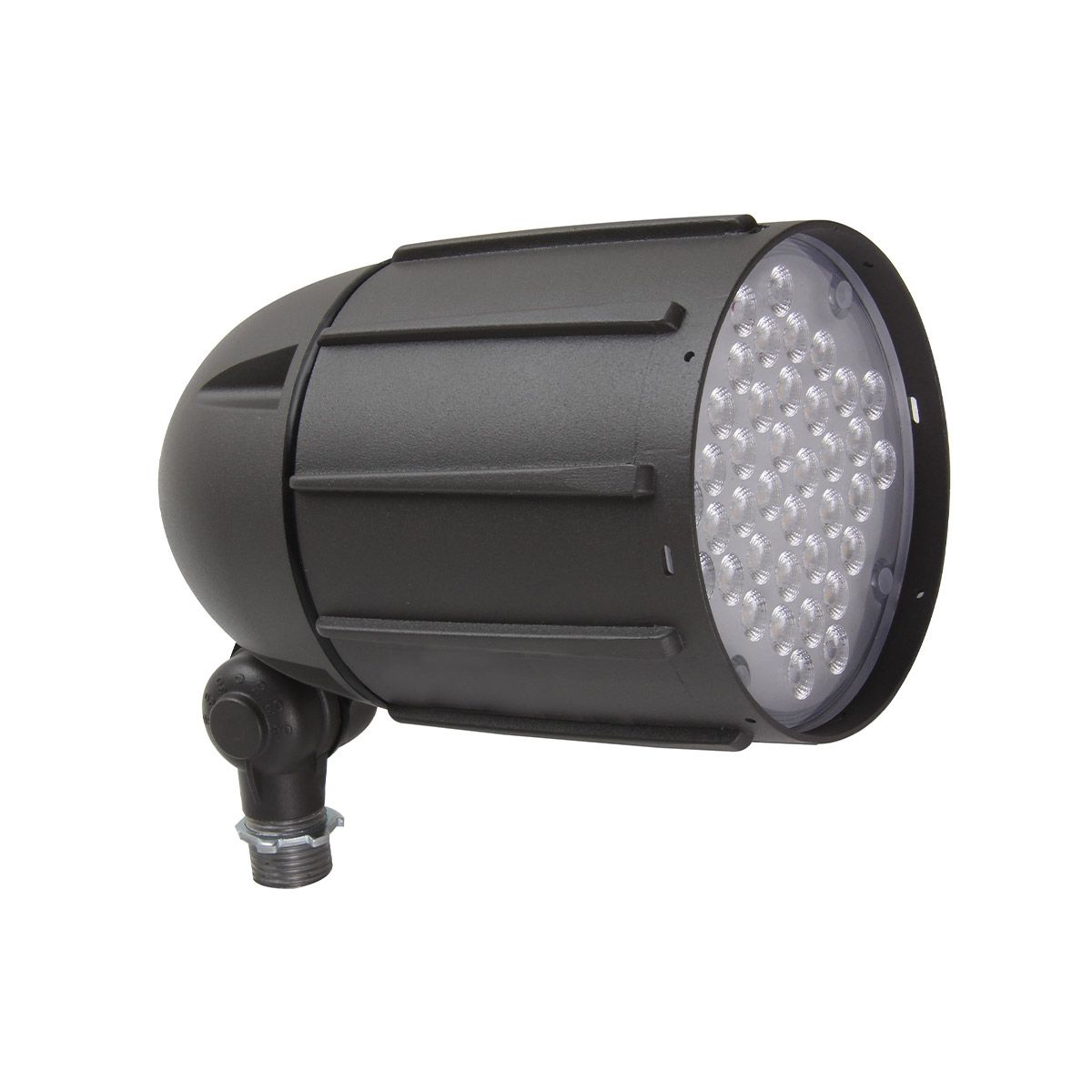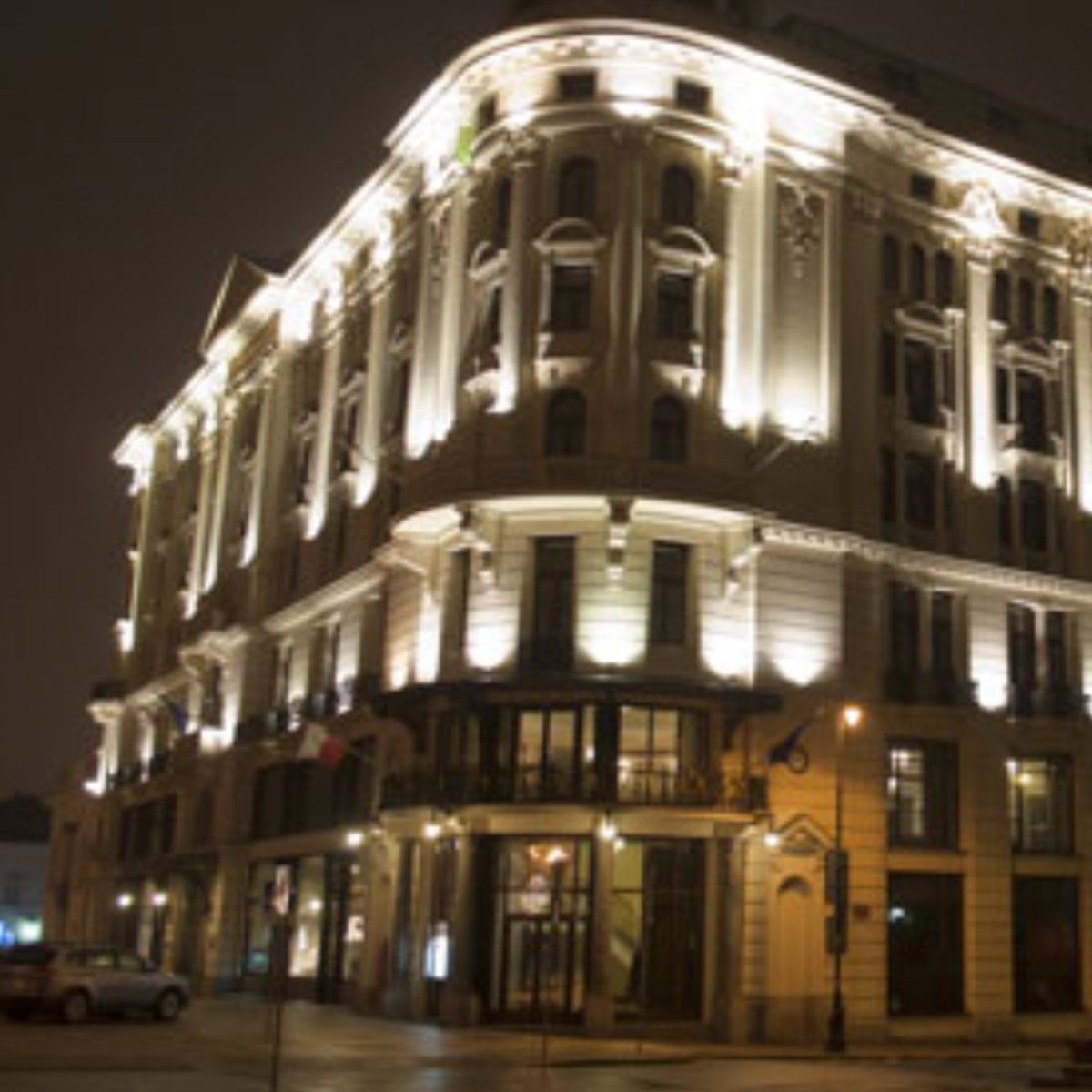 MaxLite Bullet LED Flood Light
Annual energy savings (est)1: $62/light
Replaces 35W or 100W
Up to 121 lm/W

3000K or 5000K / 85° Beam
Rebate Eligible & UL Listed
The wider-than-typical beam angle of these bullet flood lights covers a larger area than the more common narrower beam angles, making these lights great for a number of applications:
Facade and Wall Washing
Evenly illuminate larger sections of walls and highlight architectural details
Signage and Billboard Lighting
Ensure information and branding is clearly visible from different angles
Landscape Lighting
Illuminate larger landscape features, such as mature trees, wide flower beds, or larger statues
Security Lighting
Deter crime around worksites, outdoor storage, and outbuildings
Area and Perimeter Lighting
Excellent choice for yards, patios, and pool areas
Features:
Locking swivel arm for precise aiming
IP65-rated housing
Shatter-resistant glass
100,000-hour average operating life
Special 10-year warranty that includes labor allowance
Easy installation: fixture's 1/2" NPT threaded knuckle is compatible with 1/2" NPT threaded mounting plate, conduit, or junction box
Illuminate your outdoor areas with MaxLite's BF Gen B Series bullet flood lights. Place your order today.
Wattage(s)
12W, 30W
Replaces Wattage(s)
35W, 150W
Light Output
12W: 1,400 lumens
30W: 3,620 lumens
Luminous Efficacy (lm/W)
12W: 117 lm/W
30W: 121 lm/W
Average Lamp Life
100,000 hours
Color Temperature(s)
3000K, 5000K
CRI
>72
Beam Angle
Wide Optics: 85° (NEMA 6x6)
Lens Cover
Clear
Working Environment
Outdoor
Enclosure Rating
IP65 (Protected against dust and low-pressure jets of water)
Light Type
Wired Fixture
Input Voltage
120-277VAC
Temperature Rating
-4°F to 104°F
Housing Material
Aluminum alloy & tempered glass
Housing Color
Dark bronze
Qty in Package
1
Dimensions
12W: 3.4" x 5.02" x 5.38"
30W: 4.5" x 6.91" x 6.25"
Weight
12W: 1.67 lbs
30W: 2.51 lbs
Certification
DLC 5.1 for 30W, UL
Warranty
10 Years
1
Electricity cost savings pertain to when the light replaces existing older lighting. Savings are calculated based on the light operating 12 hours/day, 7 days/week at the highest available wattage for the light & the highest wattage it is specified to replace, at a utility rate of 12 cents/kWh. If lights are sold in a pack, cost savings is based on the total number of lights in the pack. Actual savings will vary depending on usage, replacement, and rates.
Use our energy savings calculator to calculate your own savings.