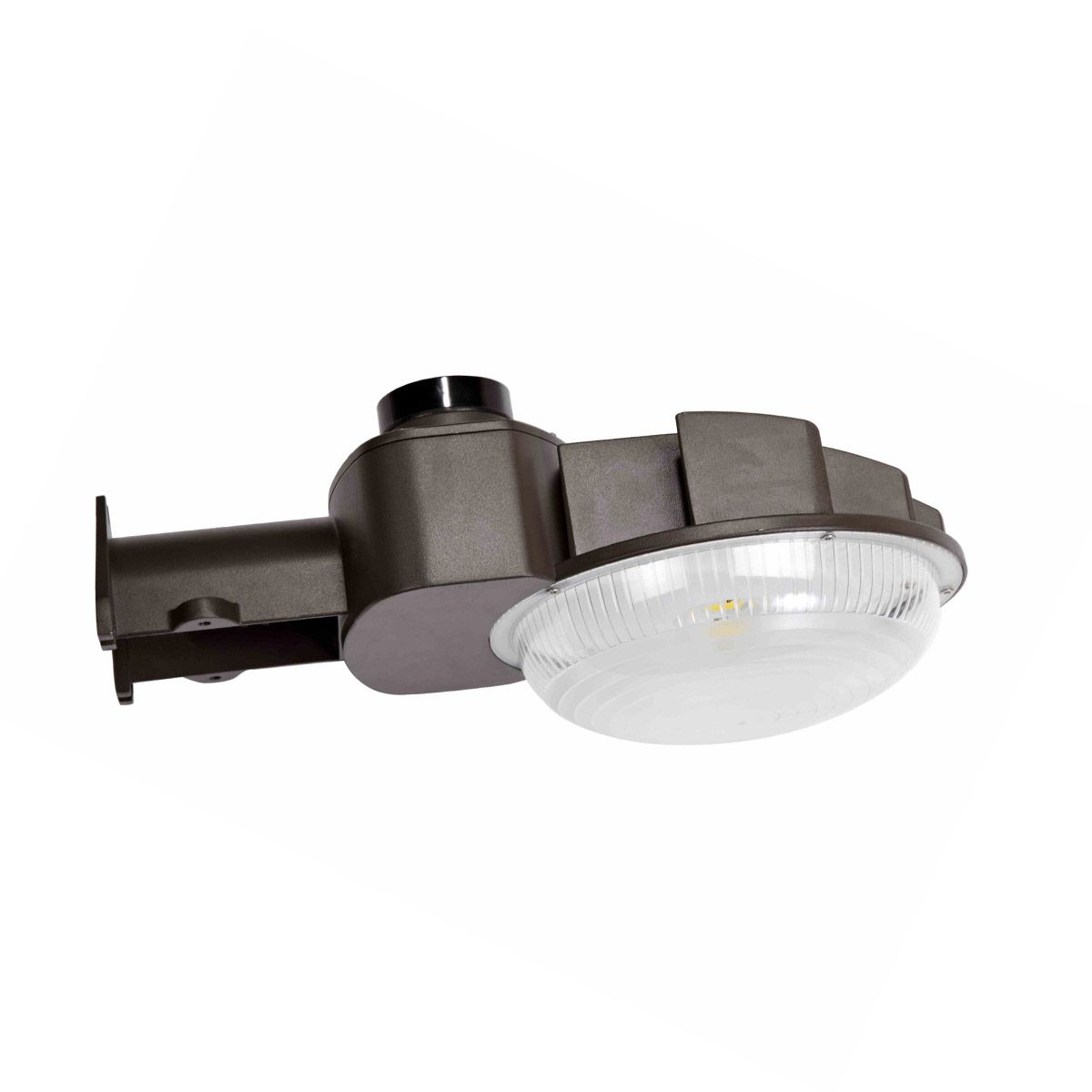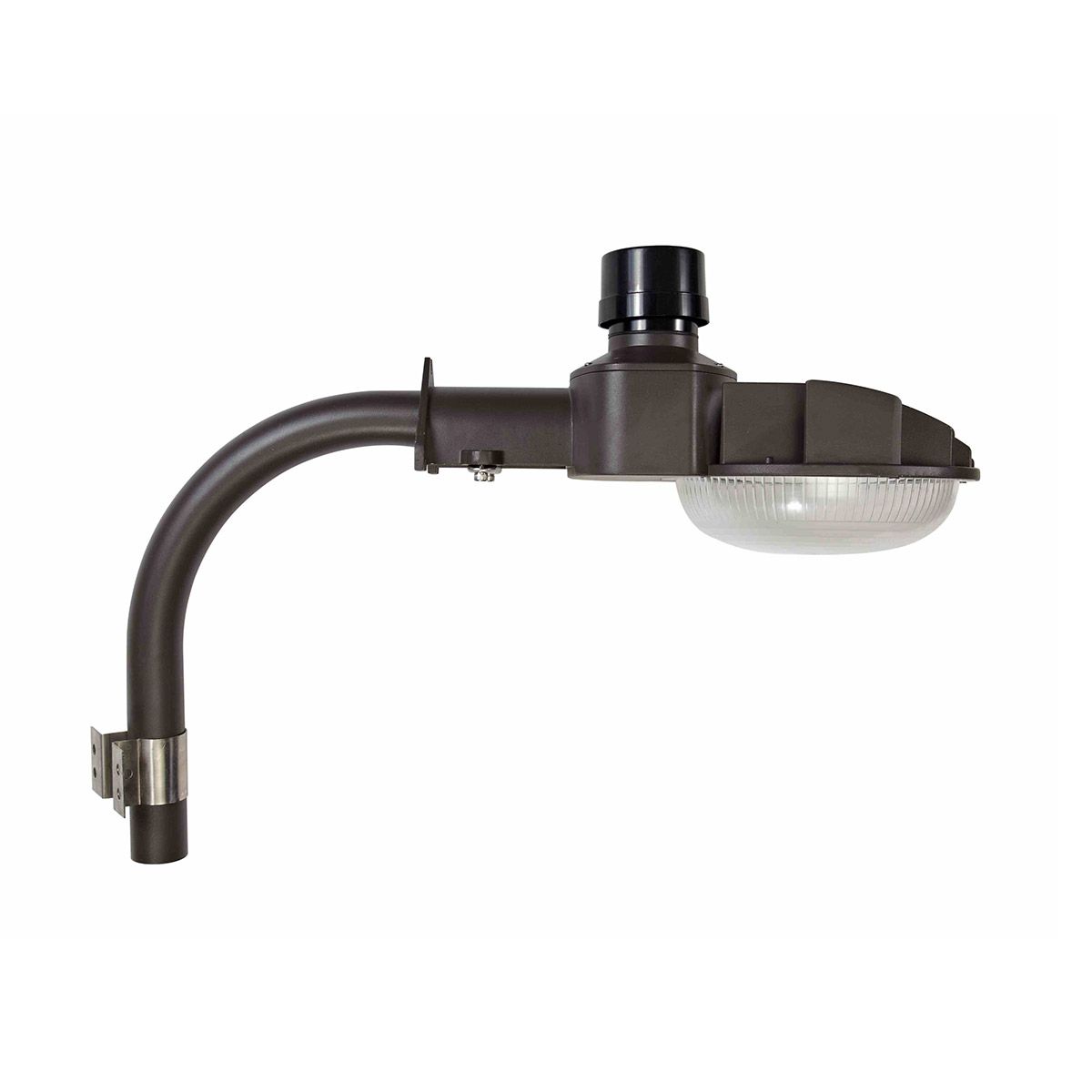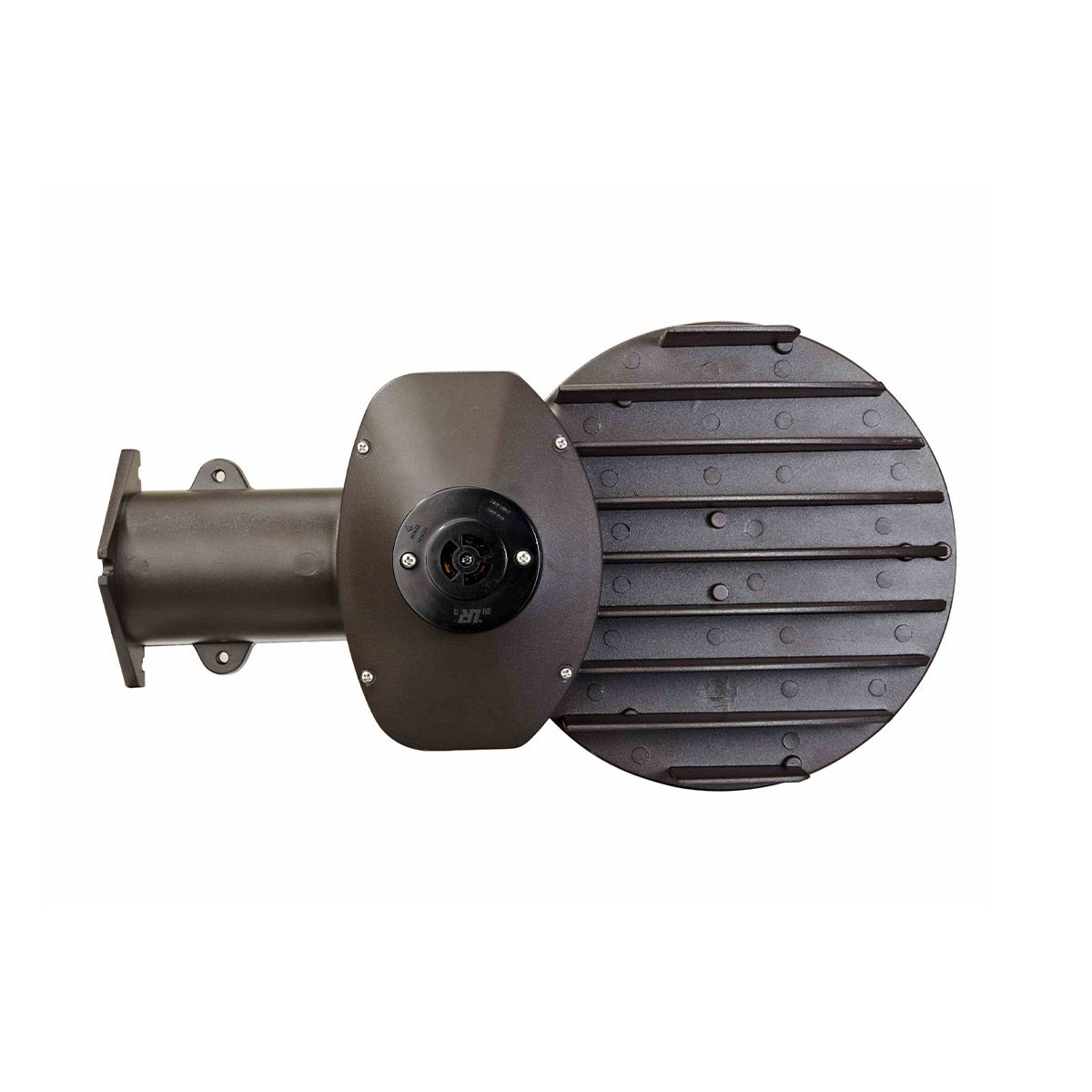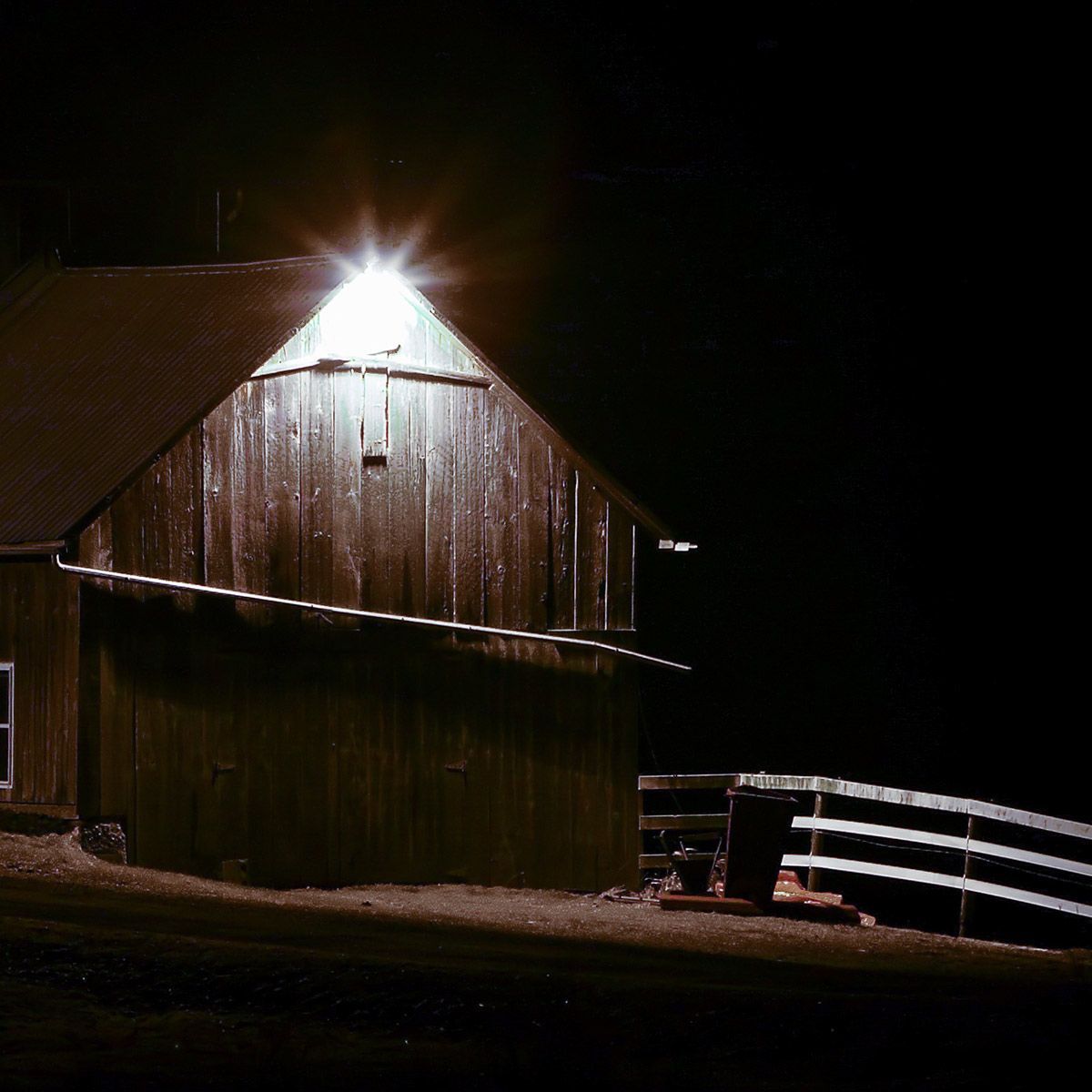 45W LED Dusk to Dawn Barn Light
Annual energy savings (est)1: $68/light
Replaces 175W
6,400 Lumens / 142 lm/W

Rebate Eligible & UL Listed
IP65-Rated Housing
Brighten the outdoor areas of your property and increase safety and security, while also getting the cost-lowering benefits of LED lighting. This 45W LED Barn Light can easily replace 175W metal halides, cutting your energy bill in half. It also has photocell functionality for automatic dusk-to-dawn operation.
This LED light mounts to exterior walls and posts to provide lighting coverage around structures like warehouses, barns, lumber yards, pastures, storage facilities, residential neighborhoods, and more. The included 3-pin photocell ensures you only illuminate your property when needed. When it starts to get dark, this lamp will put out 6,400 lumens of LED light. Once it senses light as the sun rises, the lamp will gradually dim and then turn off completely.
Brighten any outdoor area without worrying about damage to this lamp, thanks to its tough, completely sealed, waterproof housing. You can expect it to provide high-lumen light for at least 50,000 hours – which amounts to about 12 years of nightly, maintenance-free operation. We stand behind the quality of this streetlight by backing it with a hassle-free, 5-year warranty.
Take advantage of the energy savings offered by switching to LED. And since our LED barn light is so energy efficient, it has earned a UL certification and it is DLC 5.1. This means you can save even more through utility rebates, reducing your payback period even further.
Wattage(s)
45W
Replaces Wattage(s)
175W
Light Output
6,400 lumens
Luminous Efficacy (lm/W)
142 lm/W
Average Lamp Life
50,000 hours
Color Temperature(s)
5000K
CRI
70
Beam Angle
120°
Working Environment
Outdoor
Enclosure Rating
IP65 (Protected against dust and low-pressure jets of water)
Light Type
Wired Fixture
Input Voltage
120-277 VAC
Temperature Rating
-40°F - 113°F
Housing Material
Die-cast aluminum
Housing Color
Dark Bronze
Qty in Package
1
Dimensions
Fixture: Length 15.75" Width 8.98" x Height 7.65"
Arm Mount: Length 12.71" Width 1.64" Height 13.90"
Overall Size: Length 20.69" Width 8.98" Height 17.73"
Weight
5.73 lbs
Certification
DLC 5.1, UL
Warranty
5 Years
1
Electricity cost savings pertain to when the light replaces existing older lighting. Savings are calculated based on the light operating 12 hours/day, 7 days/week at the highest available wattage for the light & the highest wattage it is specified to replace, at a utility rate of 12 cents/kWh. If lights are sold in a pack, cost savings is based on the total number of lights in the pack. Actual savings will vary depending on usage, replacement, and rates.
Use our energy savings calculator to calculate your own savings.
Accessories for 45W LED Dusk to Dawn Barn Light