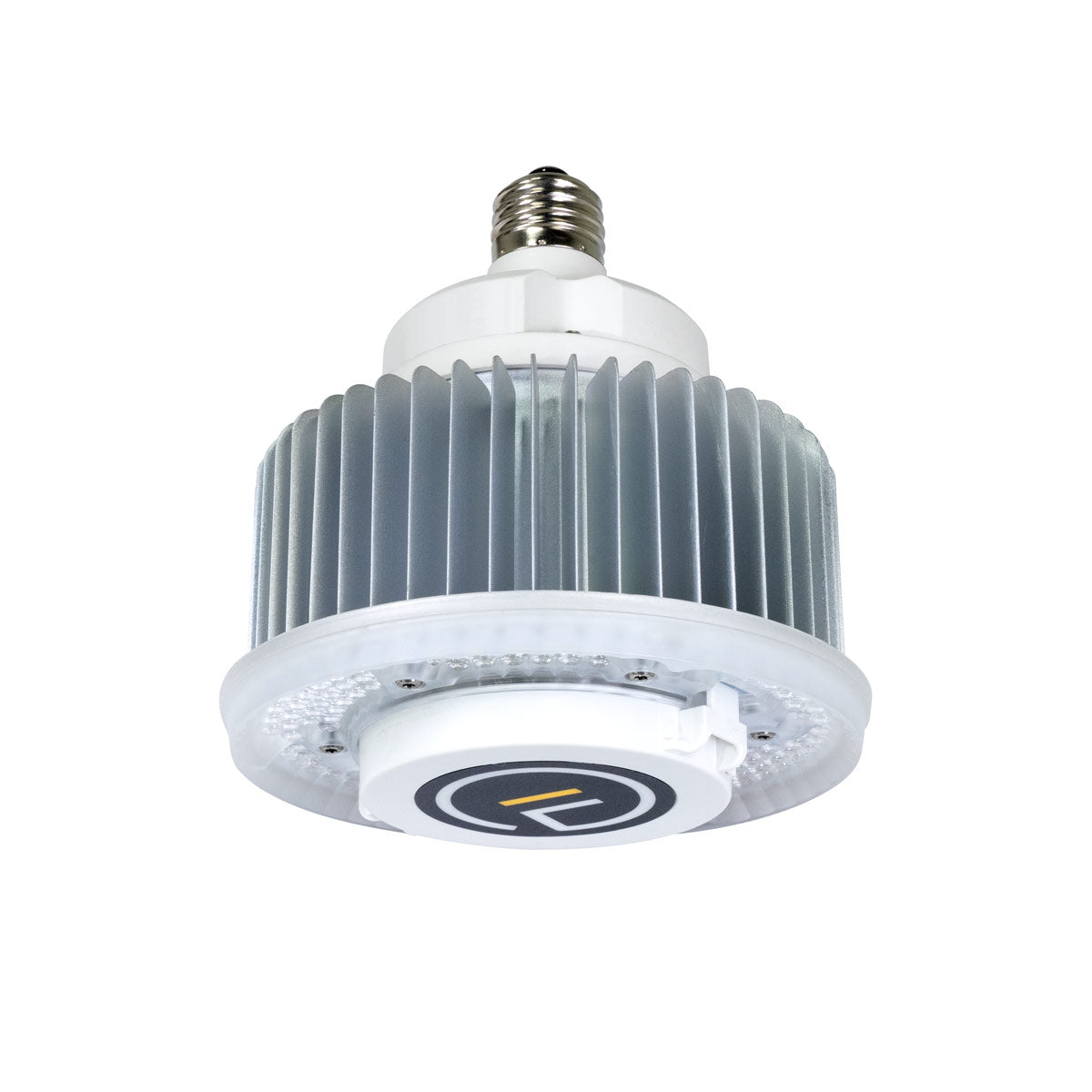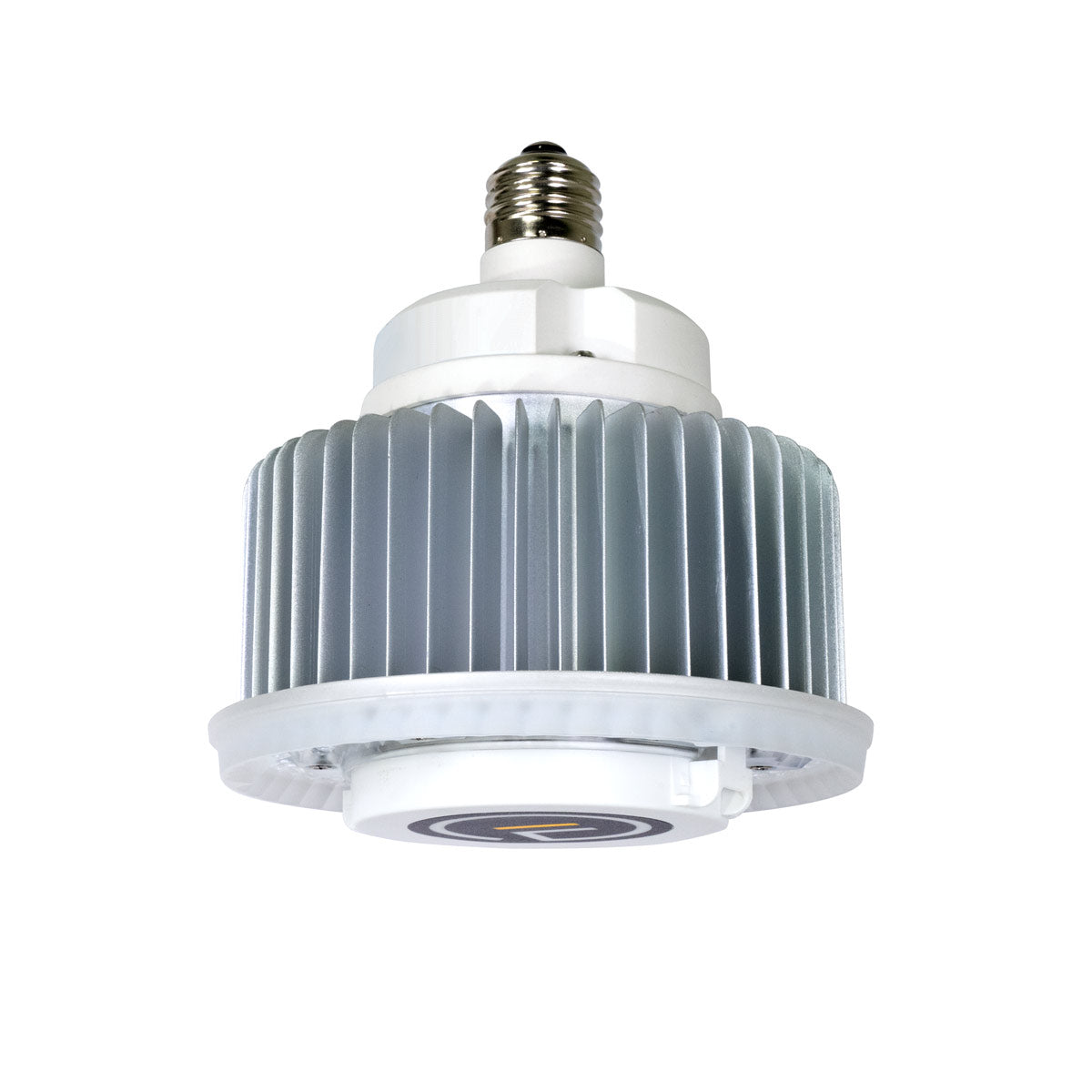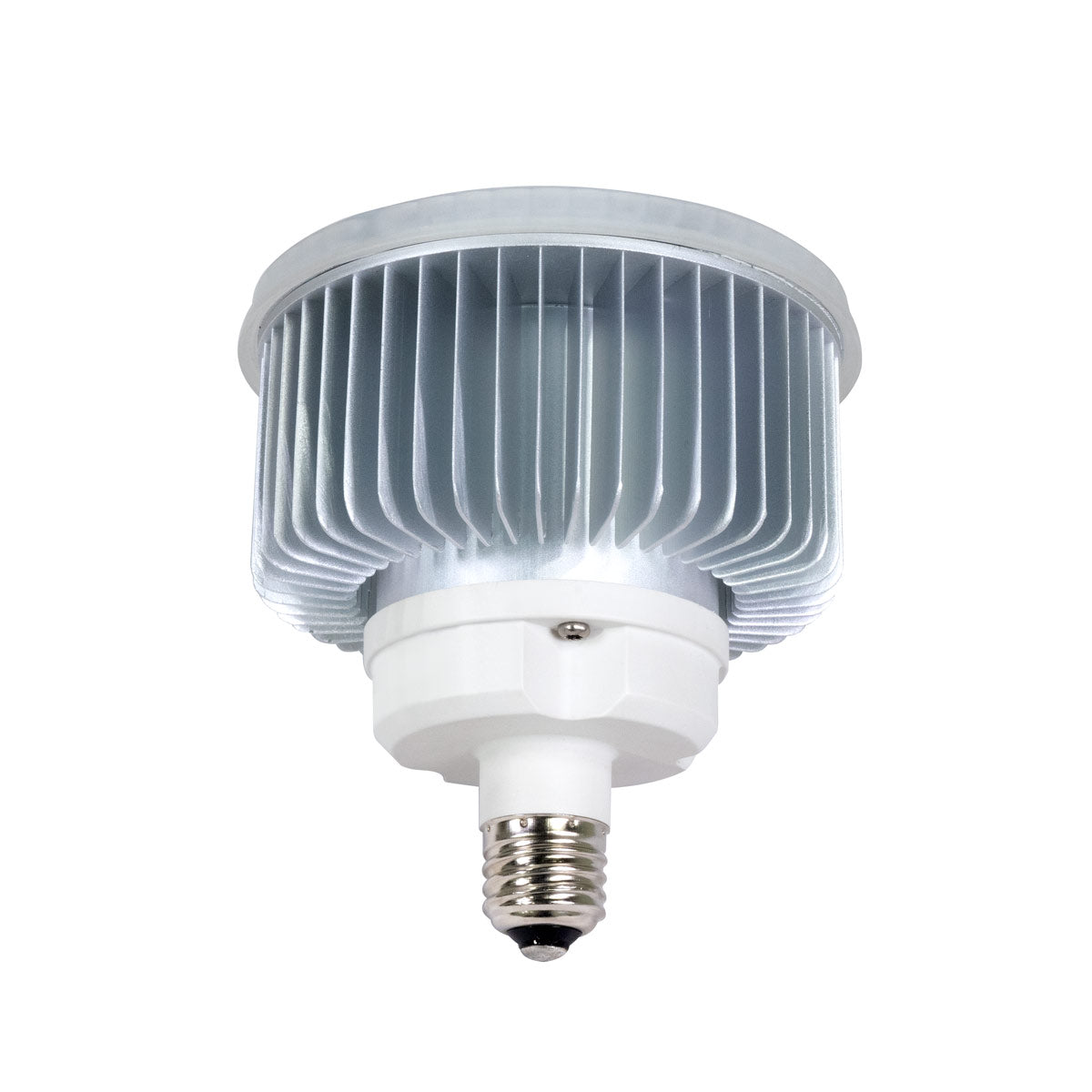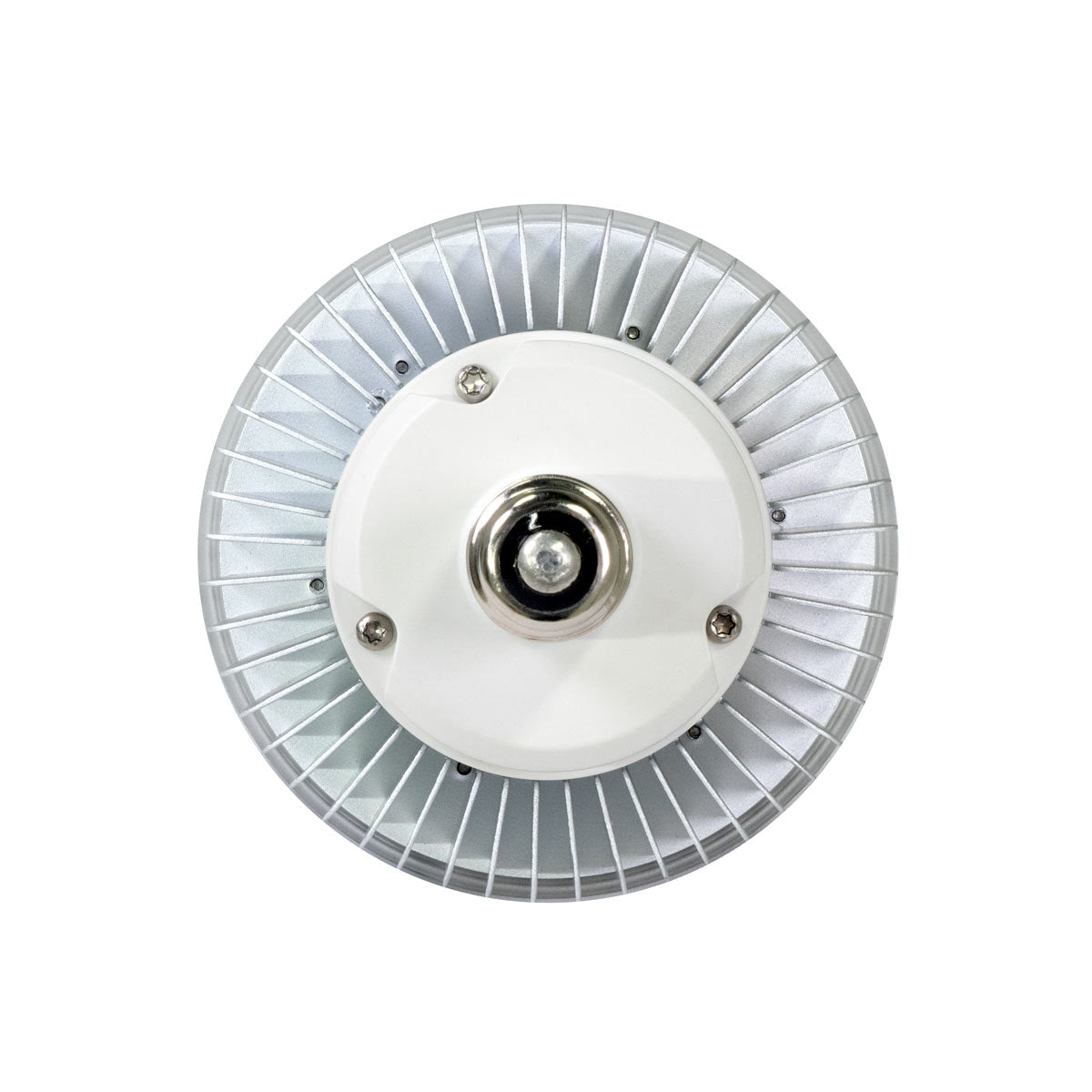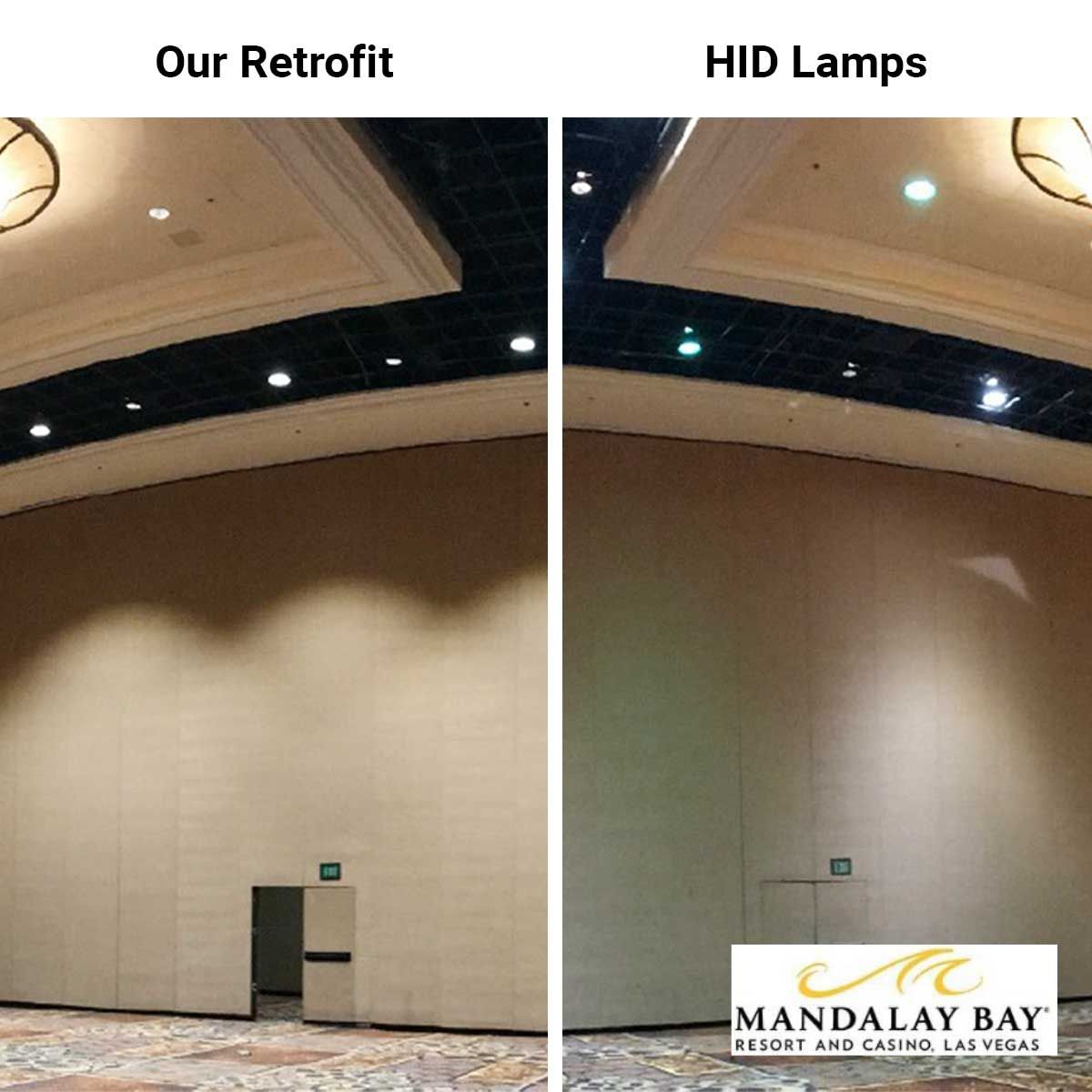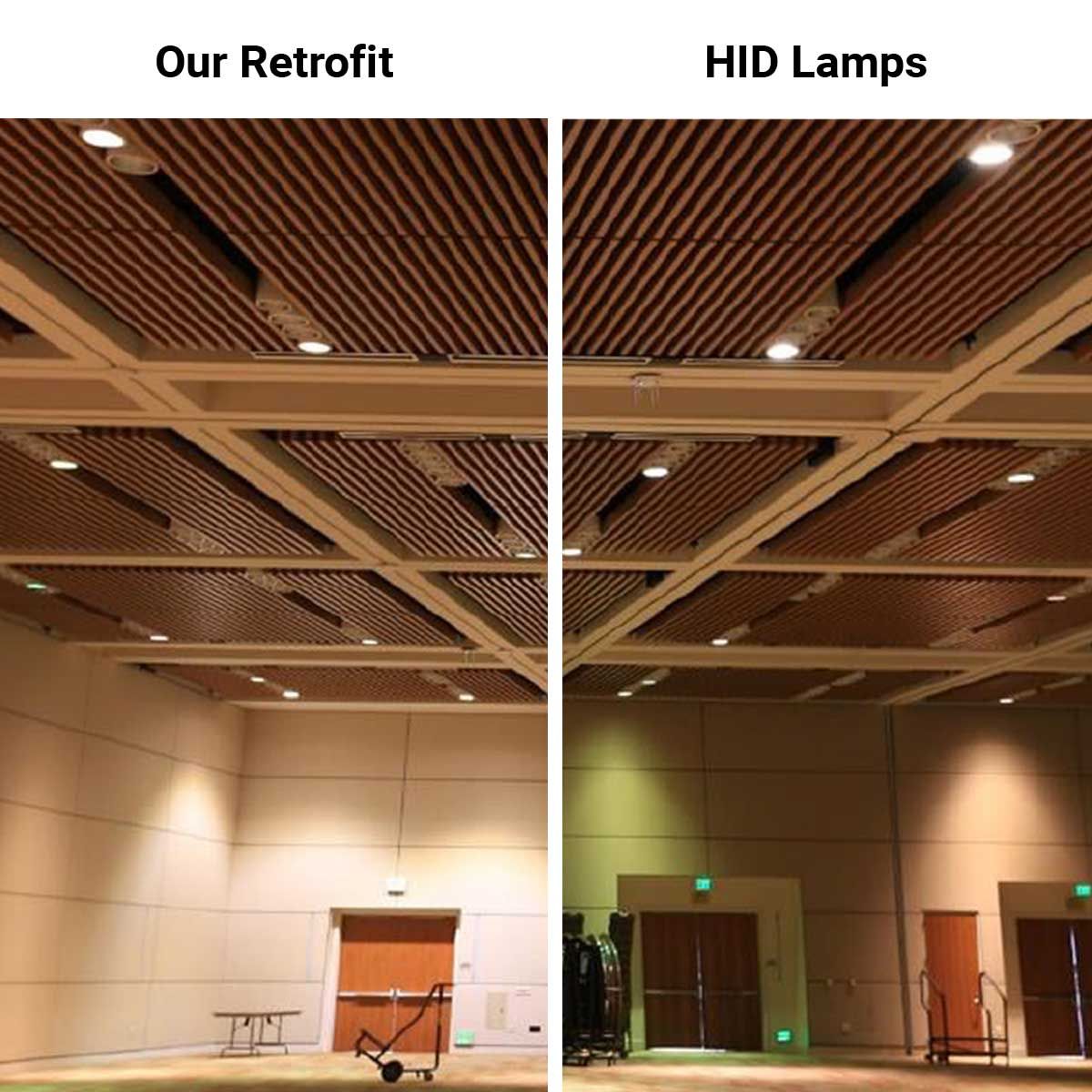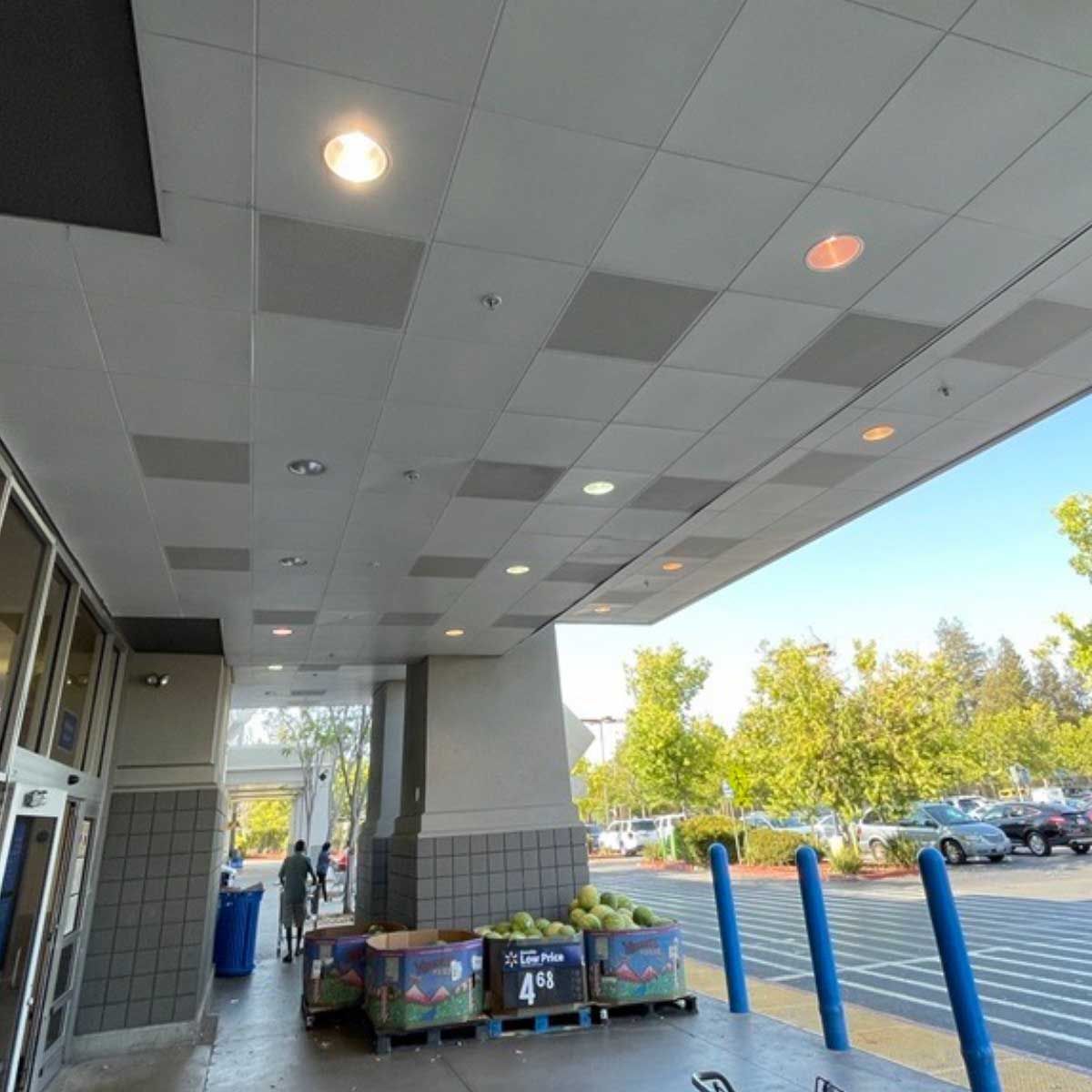 28W Flexible Spec-Grade LED Retrofit for HID, Halogen, Incandescent
Color Temperature:
Warm White (3500K)
Annual energy savings (est)1: $63/light
Replaces 150W HID / 300W halogen
Fast screw-in install for magnetic ballasts & line-voltage fixtures
Ballast-bypass for all other fixtures or if you need to use controls
Exceptionally low glare + high rate of lumens-on-target
4,000 lumens equivalent to competitors' 5,500-lumen retrofits
Retrofit recessed cans, low bays, canopy lights, barn lights, heavy duty jelly jar fixtures, church downlights and more
Features & Benefits
Our most adaptable and convenient screw-in LED retrofit is an easy plug-and play install with magnetic ballasts and direct-wired sockets; or simply ballast-bypass with any other fixture.
35% more lumens hit their target, meaning lower lifetime costs.
40% lower operating temperatures with thin sheet-metal fins and open, flow-through heatsink design
Phenomenal (<15 UGR) anti-glare performance, surpassing even the recommended UGR for design & detail work.
Safe (UL-listed!) for open, vented, and enclosed fixtures, including IC-rated, low-profile, and deep-recessed downlights.
Lightweight – At a little over 1 lb., overhead installations are a breeze.
The lamp's socket type is E26, with E39 converters and socket extenders available.
Control Ready: add occupancy and motion sensing or wireless smart controls
Replace Metal Halide, Halogen, & Incandescent Bulbs—Regardless of Ballast
Update old 150W HID, 400W incandescent, or 300W halogen lights running in your commercial space with our equivalent 28W LED retrofit. This hybrid lamp can act as either a Type A or Type B retrofit. It's fully compatible with all HID magnetic ballasts (including probe-start, pulse-start, CWA, and reactive ballast types) as well as incandescent sockets. For magnetic ballasts and incandescent fixtures, you'll have a have a no-wiring-required, plug-and-play installation. All other types can have a ballast-bypass install, directly wiring into the sockets. Whether used for Type A or Type B operation, this hybrid retrofit is UL-listed for safety.
Get All the Lumens You Pay for
Patent-pending optics integral to this glare-free LED retrofit offer a <15 UGR – which is even lower than what is specified for design and detail work. 35% more lumens are guaranteed to be on target, rather than being lost upwards and outwards (like with comparable options). That means the 4,000 lumens of this lamp are equivalent to 5,500 lumens of competitor's lighting! Between these advanced optics and the luminous efficacy of 142 lm/W, you'll get up to 93% energy savings (depending on the light you're switching from). Overall, you get better light output, at a fraction of the operating cost.
High-Tech Temperature Regulation Saves in Energy Usage
This screw-in LED lamp will run cool without the need for a fan. It eliminates energy usage associated with running internal cooling for drivers, reducing overhead. If used in a fully enclosed fixture, this IC-rated LED retrofit will operate in an ambient temperature of up to 122°F (44°C). The max temperature increases to 149°F for open and vented fixtures. If the air in your building reaches a higher temp, this light is designed to automatically dim to reduce heat output and maintain safe operation.
Add Occupancy & Daylight Sensing
Upgrade your light with occupancy and daylight controls for better energy usage and longer lamp life. This two-in-one, factory-installed upgrade will allow you to control your lighting based on motion detection via an RF occupancy sensor and set it to dusk-to-dawn operation via a photovoltaic sensor. The RF occupancy sensor can detect motion from at least 50 feet away, even from an enclosed fixture. The control gives your light three levels: maximum, dimmed, and off. All motion and operation settings, including hold time and standby, can be controlled with an IR remote, which has an operating range of at least 66 feet. The controls come with four preset scenes for ease of programming.
Please note that the factory-installed Occupancy/Daylight Sensor for Hybrid Screw-In Retrofit requires ballast bypass installation, must be purchased at the same time as the light, and is not compatible with the Bluetooth Mesh Controls option (please select one or the other).
Take Full Control Over Your Lighting with Smart Lighting Controls
Want more control over your lighting installation? Maximize your energy savings and productivity with a factory-installed Avi-on Bluetooth Mesh. You'll get easy, instant setup plus full control over your lighting performance and schedule via a simple smartphone app. You'll get schedules and timers, grouping zones, and more. Also available are scene controllers allowing lighting to be changed at the press of a button, and a remote access bridge for management and monitoring of multiple deployments from anywhere via web browser.
Please note that factory-installed Bluetooth Mesh Controls for Hybrid Screw-In Retrofit requires ballast bypass installation, must be purchased at the same time as the light, and is not compatible with the Occupancy/Daylight Sensor (please select one or the other).
| | |
| --- | --- |
| Wattage(s) | 28W |
| Replaces Wattage(s) | 150W |