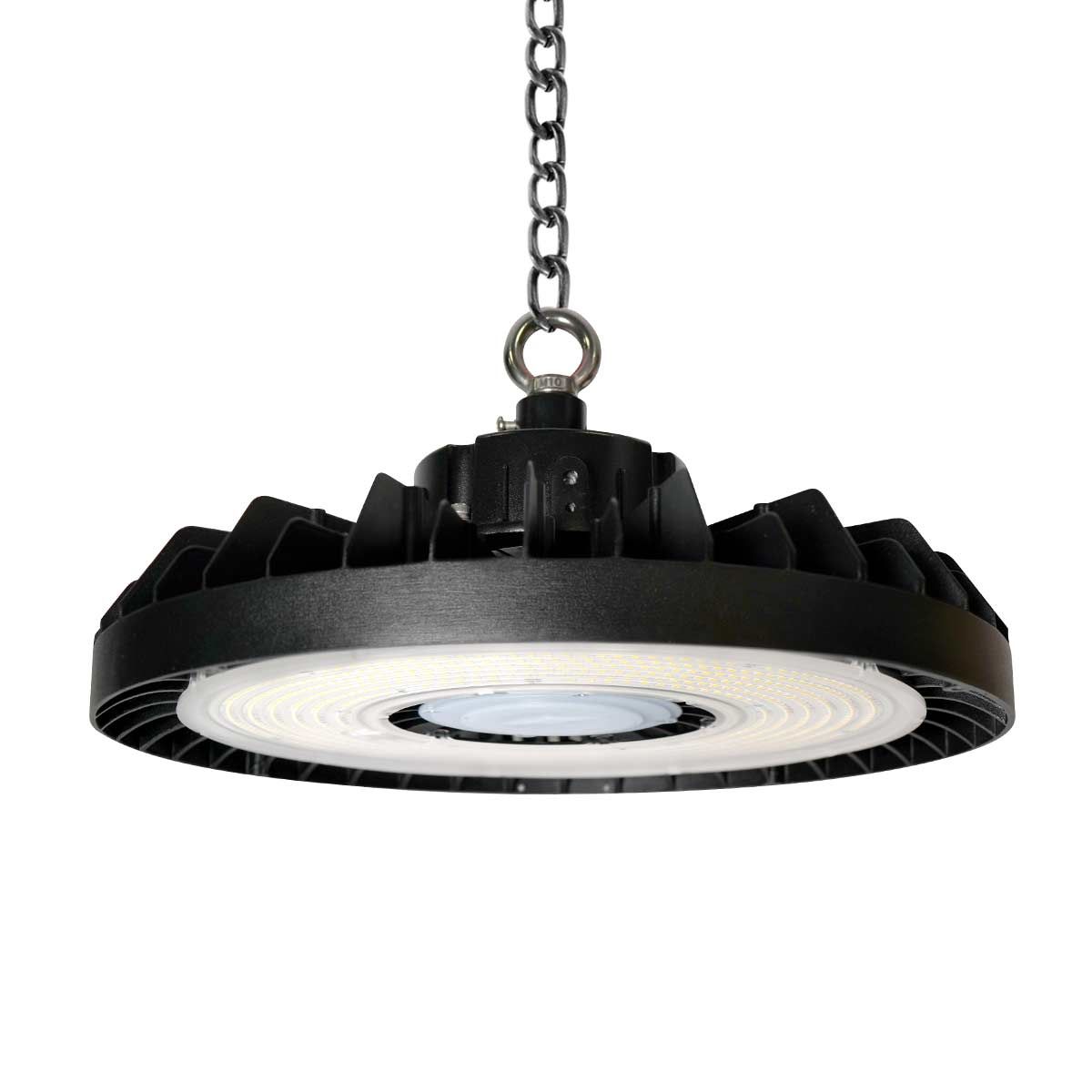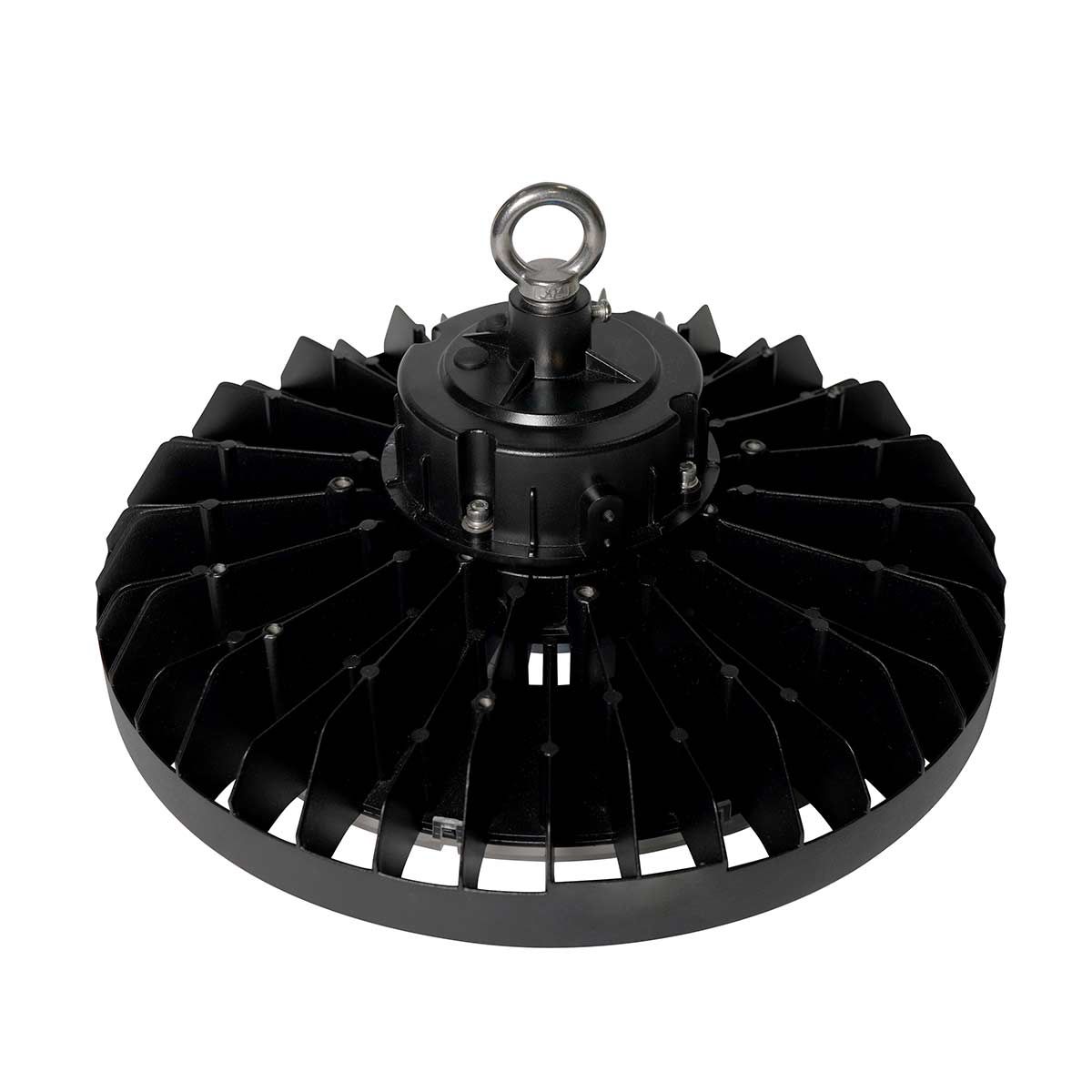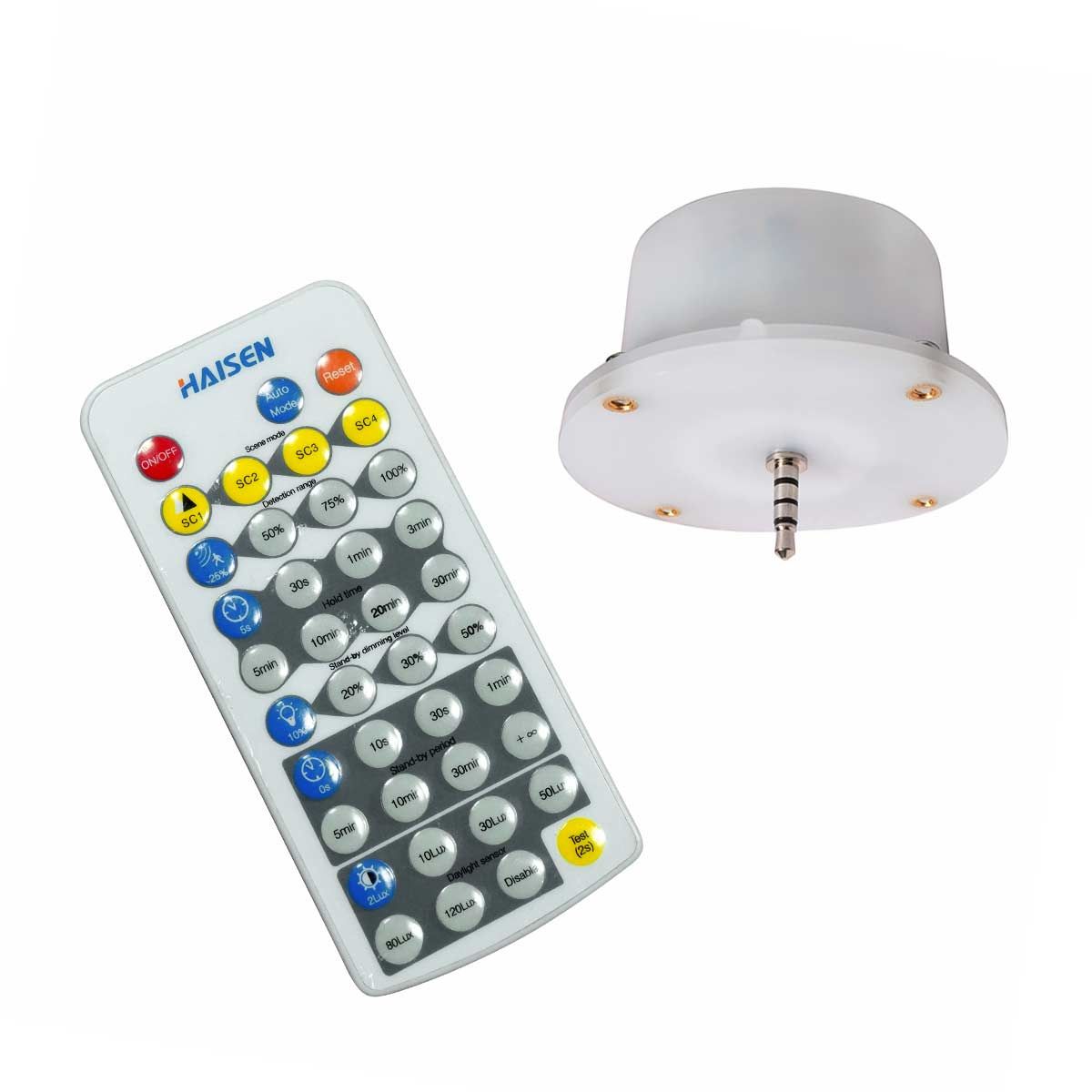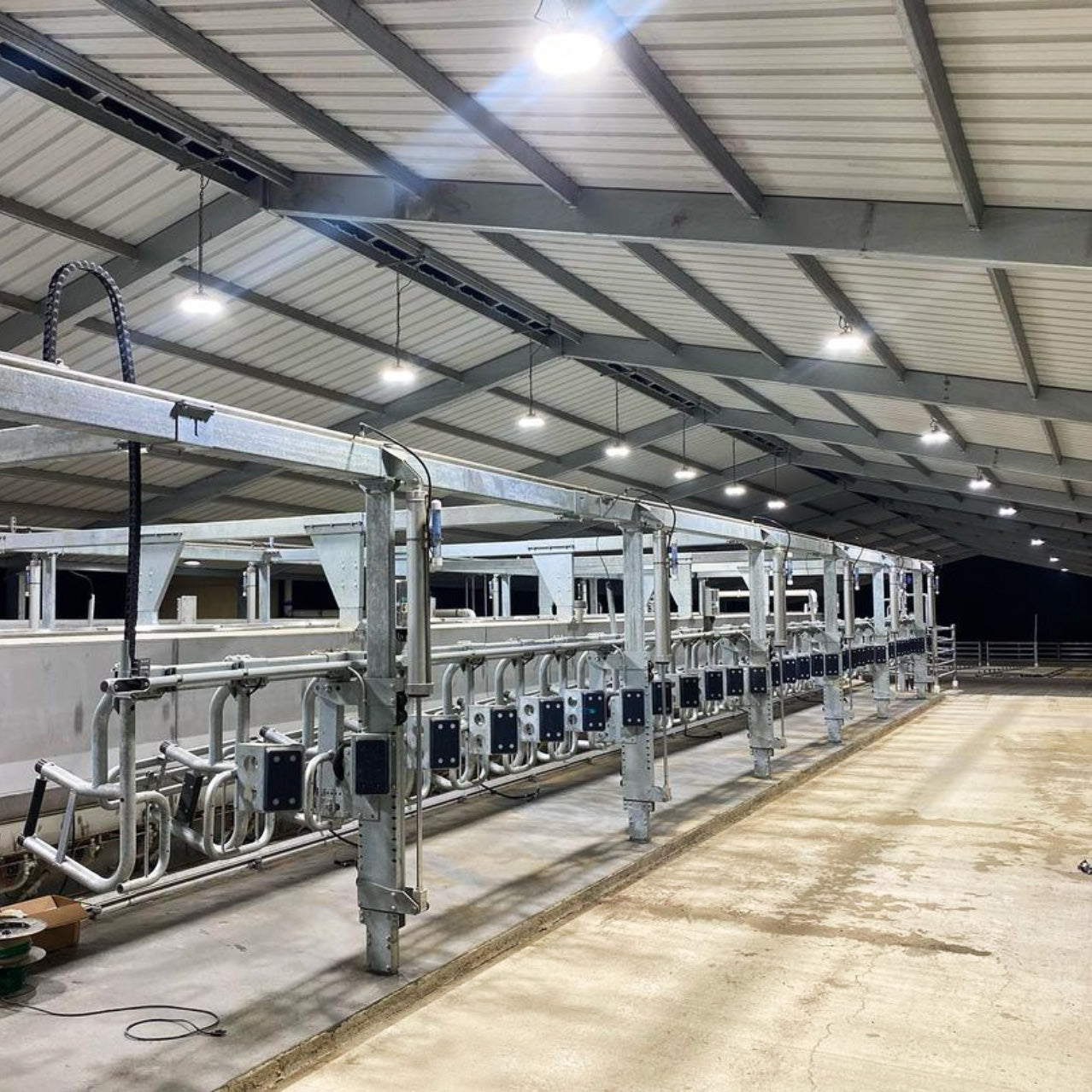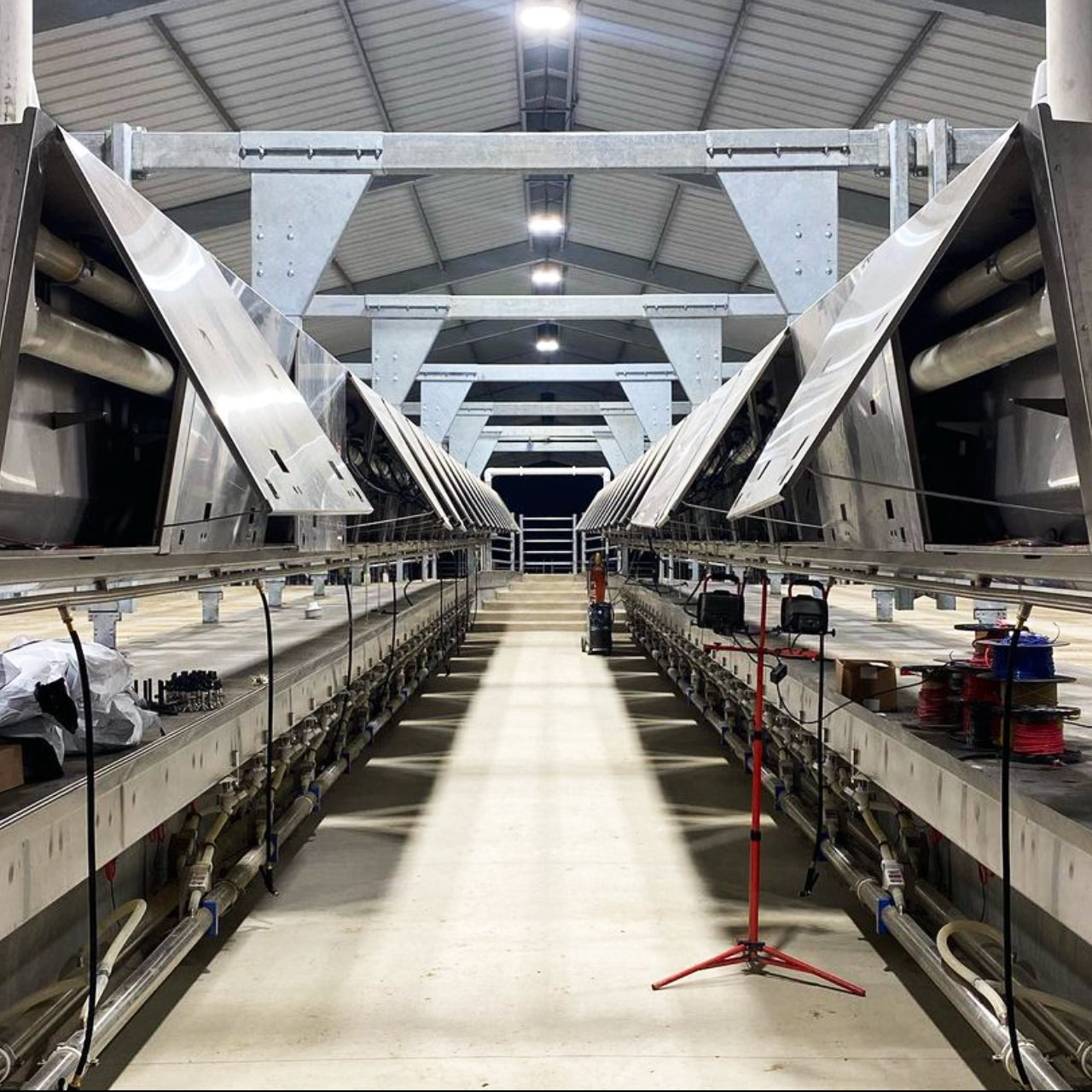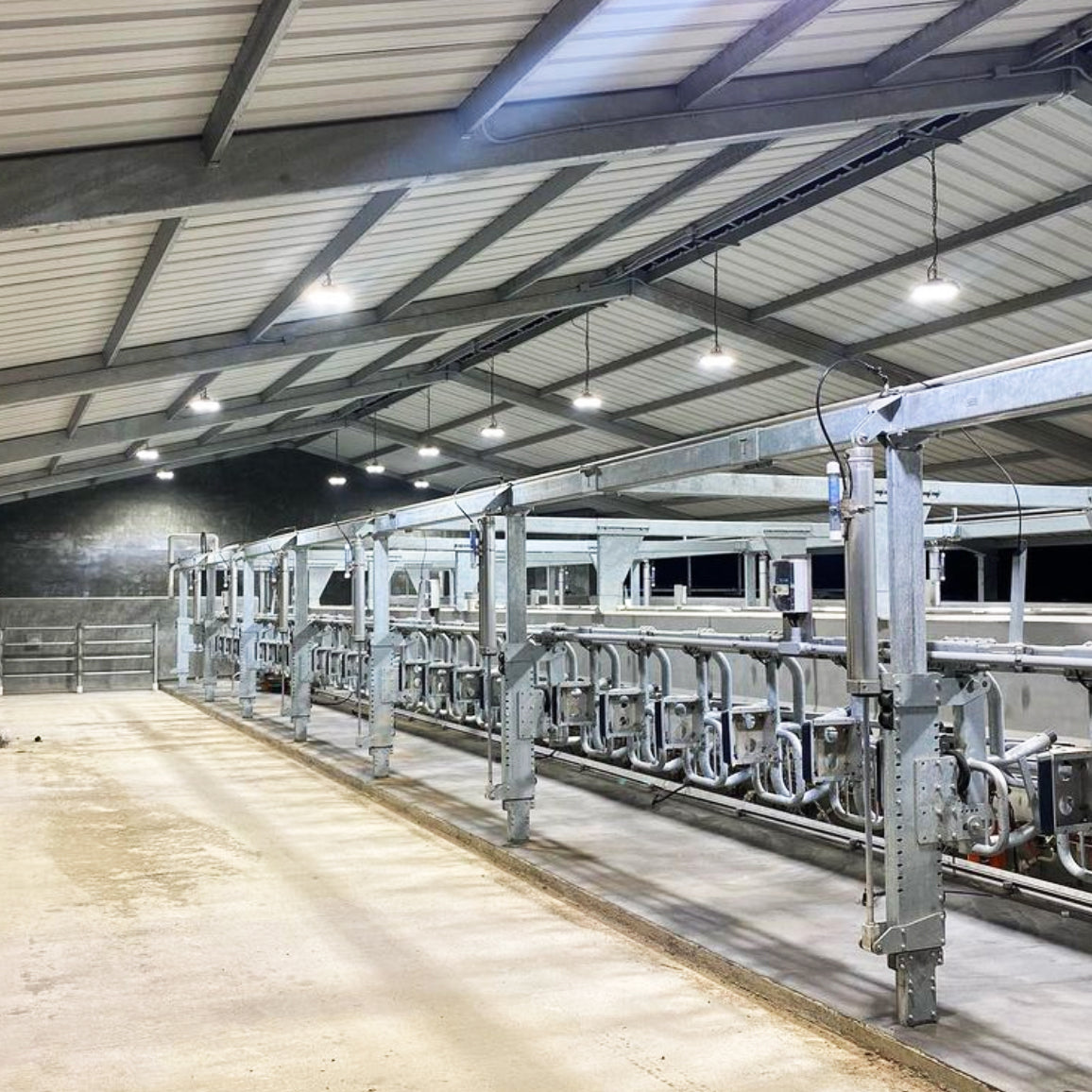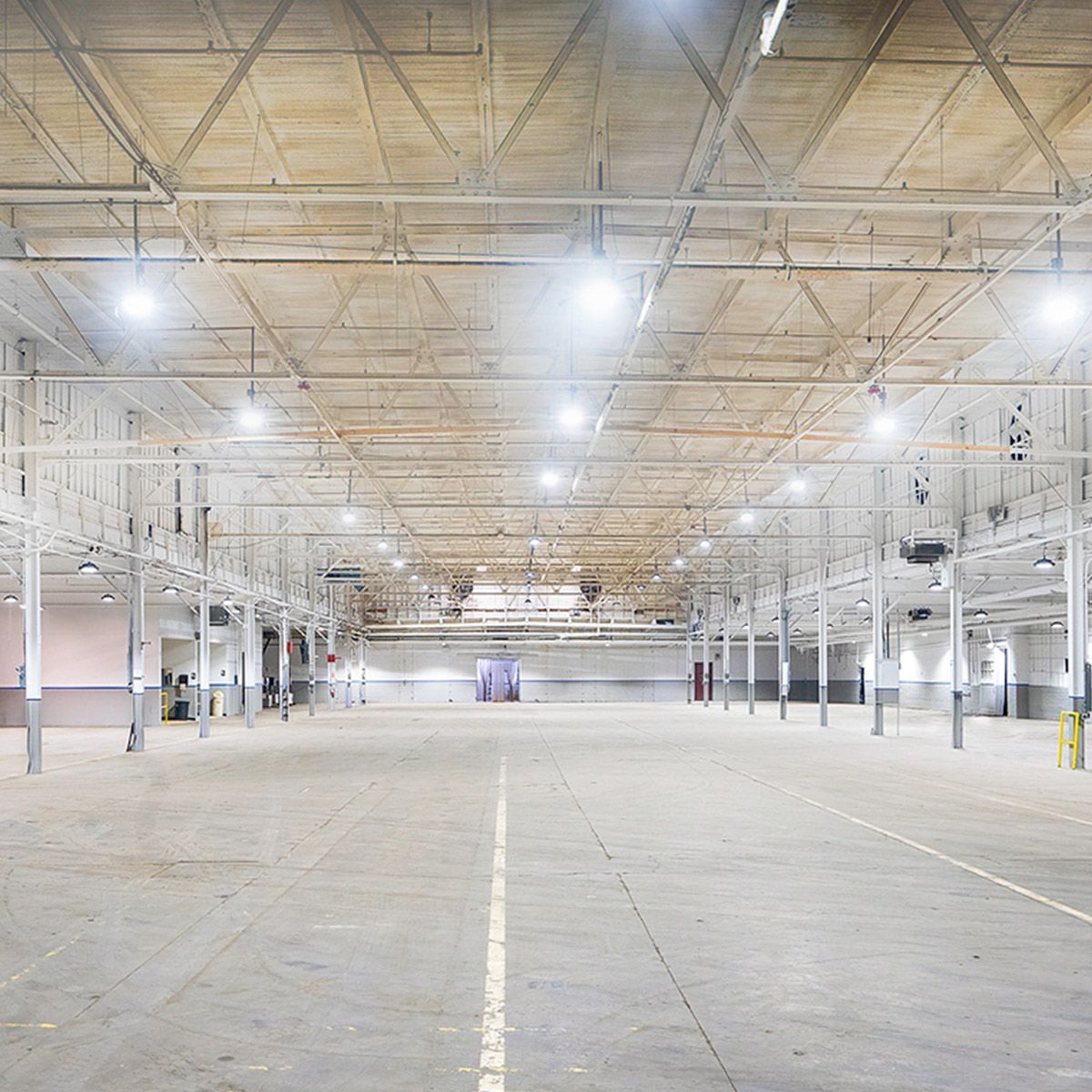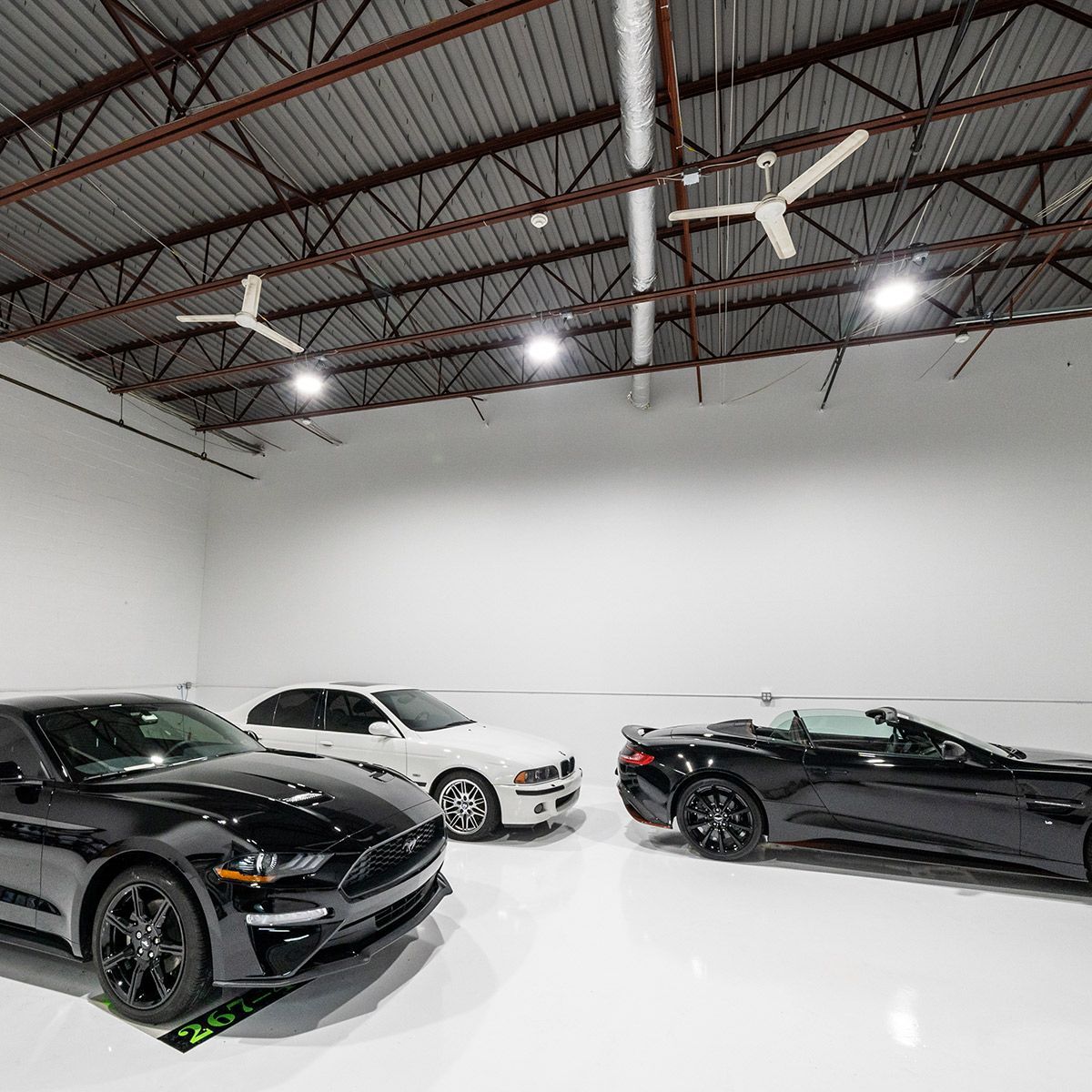 Ultra-Efficient Selectable LED High Bay
Annual energy savings (est)1: $288/light
Market-leading 200 lm/W
16,000–30,000 or 20,000–40,000 lm

5000K / 120° Beam / Dimmable
Rebate Eligible & ETL Listed
Our wattage-selectable HE series offers two models to cover an enormous range of needs:
The 80W to 150W model is field-selectable to 80W, 100W, 120W, or 150W, and outputs 16,000 to 30,000 lumens, depending on wattage setting. It's great for applications from low-bay workbench lighting to ceilings as high as 25 feet.
The 100W to 200W model is field-selectable to 100W, 120W, 150W, or 200W, and outputs 20,000 to 40,000 lumens, depending on wattage setting. This flexible model can be used in ceilings from 20 to 35 feet high.
Both models provide a brilliant 200 lumens/Watt in luminous efficacy for the brightest possible light at the lowest possible energy cost.
Our ultra-high-efficiency wattage-selectable LED high bay lights also offer a number of features and benefits that make them a great choice for a variety of commercial and industrial applications.
Popular 5000K cool white color temperature: This CCT provides a bright, clear light ideal for most commercial and industrial applications.
Wide 120-degree beam angle: The wide, even distribution of light is ideal for large spaces such as warehouses, distribution centers, exhibition halls, and gymnasiums.
0-10V dimming capability: Adjust the brightness of the lights to match the needs of your application, which can save energy and improve productivity.
Optional motion sensor: Add motion-based lighting control to save additional energy and improve safety and security.
IP65 & IK08-rated housing: The lights are dust-tight, impact-resistant, and capable of withstanding jets of water spray.
No-dust-accumulation design: LED is already a low-maintenance technology; the housing on these fixtures reduces maintenance even further by reducing build-up of dust.
Includes heavy-duty stainless steel loop for hanging: Easy installation and mounting with robust support and stability.
DLC 5.1 Listed: This light qualifies for money-saving incentives from energy efficiency programs run by local utility companies.
Convert these fixtures to dual-purpose lighting with the addition of an emergency driver: This driver can be added to the lights so that they provide both general lighting and, in the event of a power outage, code-compliant emergency lighting.
Finally, the HE Series lights are made with high-quality materials and components and backed by a 5-year warranty.
Get the brightest light at the lowest energy cost, with the ability to select the wattage that best meets the needs of your application. Order your HE Series wattage-selectable LED high bays today.