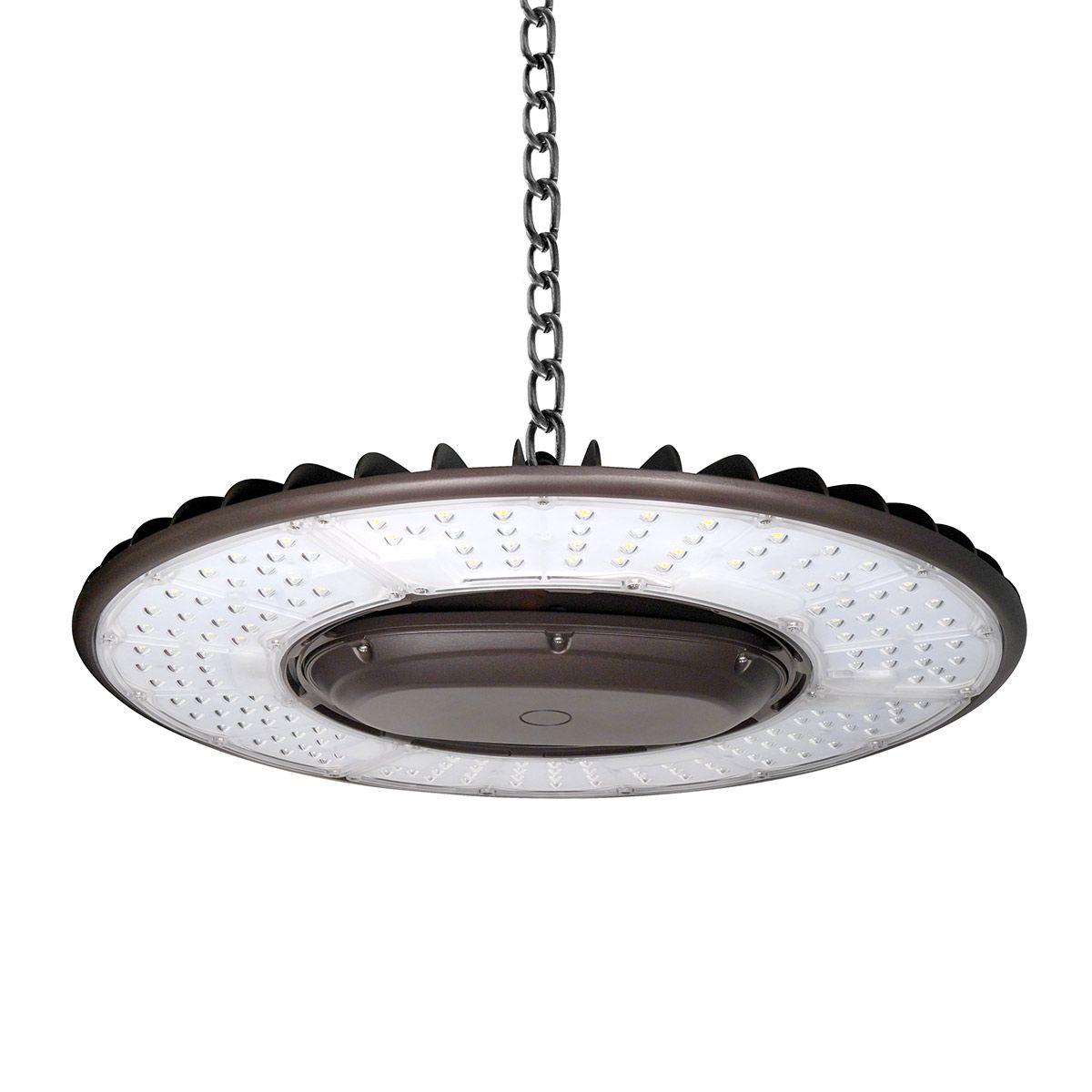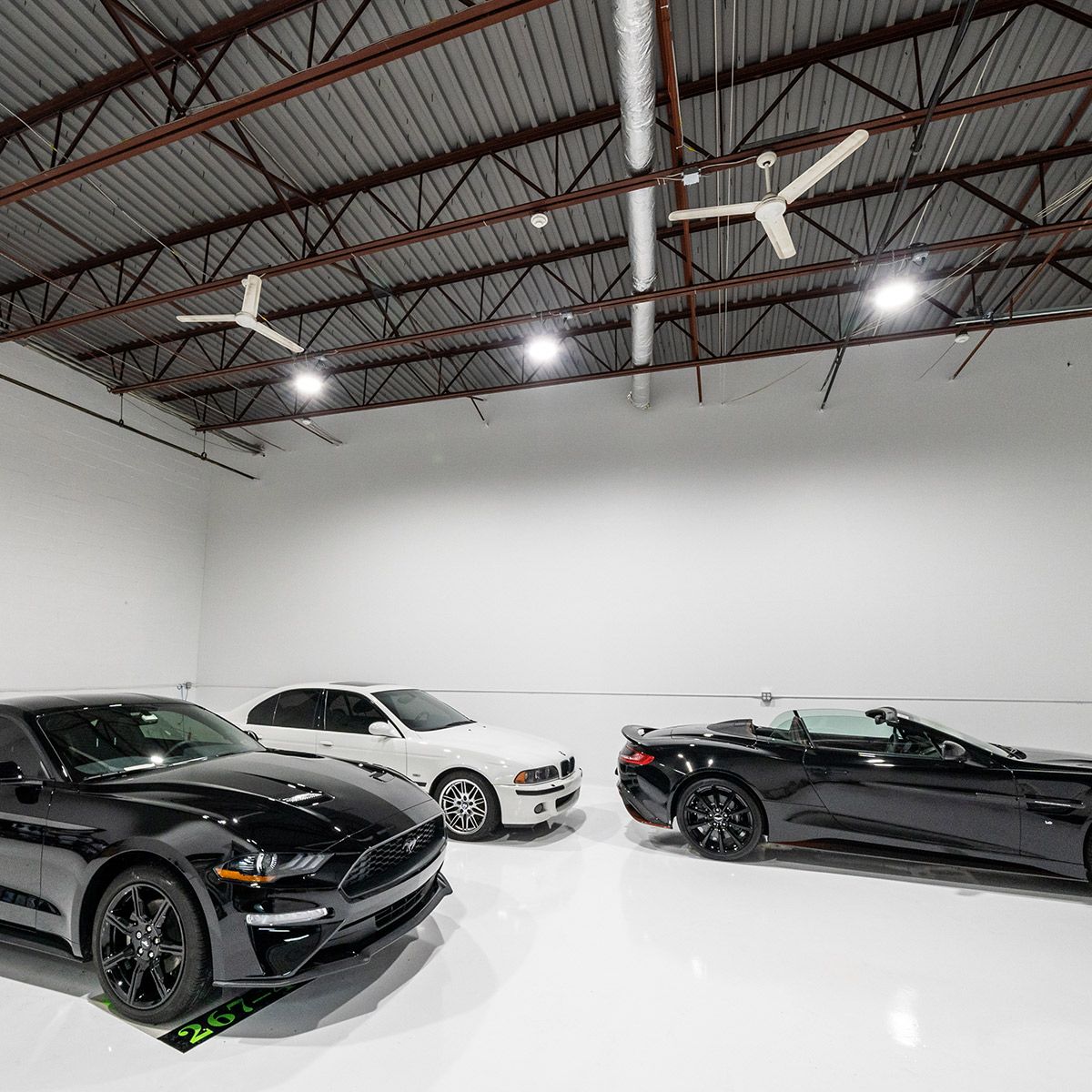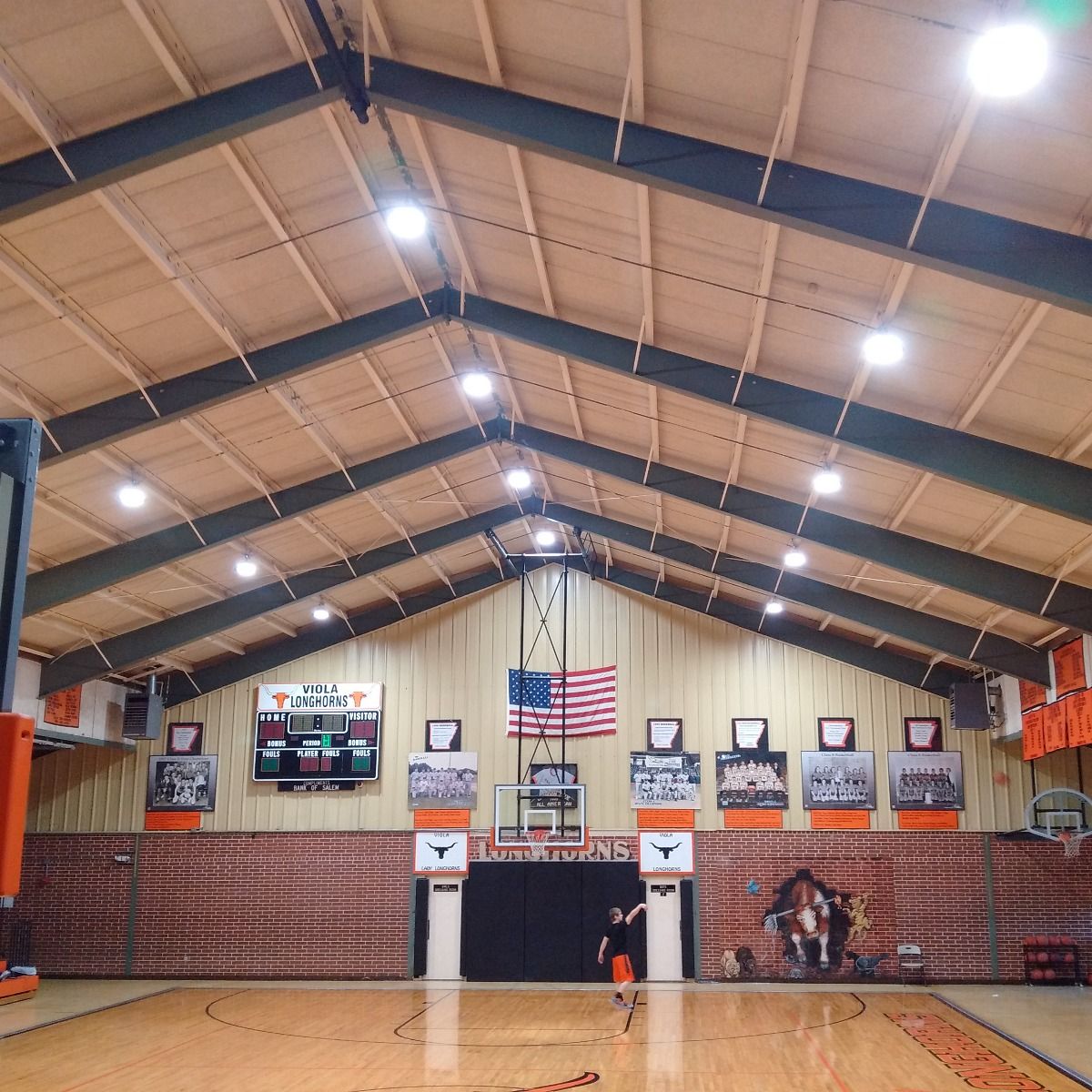 High Lumen UFO LED High Bay
Annual energy savings (est)1: $345/light
Replaces 1000W
55,500 Lumens / 163 lm/W

5000K / 120° Beam
Rebate Eligible & UL Listed
Clear height of 40 feet? No problem! Our super bright 340W UFO-Style High Bay is a sleek, high lumen addition to your distribution, fulfillment, or logistics center. This cost-effective LED high bay operates at an efficacy of 163 lumens per Watt for big energy savings compared to HID lighting.
Distinctive design makes the light suitable for retail stores, gymnasiums, and other public-facing applications
Shock and vibration resistance allows it to be used at indoor sports and entertainment venues
Wet location certification ensures it's safe for damp, humid, and wet environments
Operates in temperatures from extreme cold (-40°F) to extreme heat (149°F)
High lumen output (48,000) and 120-degree beam angle meets the needs of modern warehouses
Does your facility already have HID lighting? Replace 750W to 1000W HID lights to not only save up to 66% of your operating costs but also take advantage of utility incentives that may be available to you for moving to more energy efficient lighting. Click the "Find Instant Rebates" link below the light's price to see what's available in your area.
More features:
Dimming capable, with a full range of adjustment from 100% all the way down to 0%
Condenser lens is resistant to high temperatures
Install using included hook, or pendant mount on 3/4" conduit
Available in 120-277VC or 347-480VAC voltages
Nearly always in stock & ready to ship
Backed by a 5-year warranty and ELEDLights' responsive customer support team
Order our 340W LED High Bay for your high-ceiling project today.
| | |
| --- | --- |
| Wattage(s) | 340W |
| Replaces Wattage(s) | 1000W |
| Light Output | 55,500 lumens |
| Luminous Efficacy (lm/W) | 163 lm/W |
| Average Lamp Life | 50,000 hours |
| Color Temperature(s) | 5000K |
| CRI | 70 |
| Dimming | 0-10V |
| Beam Angle | 120° |
| Recommended Installation Height | Ceilings 40 ft and higher |
| Working Environment | Indoor |
| Enclosure Rating | UL Wet Location |
| Light Type | Wired Fixture |
| Input Voltage | 120-277VAC OR 347-480VAC |
| Temperature Rating | -40°C to 65°C / -40°F to 149°F |
| Housing Material | Aluminum alloy and tempered glass |
| Housing Color | Bronze |
| Qty in Package | 1 |
| Dimensions | 24.25" diameter x 8.72" high |
| Weight | 17.57 lbs |
| Certification | DLC 5.1, UL Wet Location |
| Warranty | 5 Years |
1
Electricity cost savings pertain to when the light replaces existing older lighting. Savings are calculated based on the light operating 12 hours/day, 7 days/week at the highest available wattage for the light & the highest wattage it is specified to replace, at a utility rate of 12 cents/kWh. If lights are sold in a pack, cost savings is based on the total number of lights in the pack. Actual savings will vary depending on usage, replacement, and rates.
Use our energy savings calculator to calculate your own savings.
Accessories for High Lumen UFO LED High Bay